Apple Denies battey at fault in exploding iPhones
"external pressure" to blame, whatever that is.
Published Fri, Aug 28 2009 9:42 AM CDT
|
Updated Tue, Nov 3 2020 12:36 PM CST
Ok, I just had to write something about this one. We all have read that France is holding Apple accountable for the issue with the 12 or so exploding iPhones.
Well Apple apparently is saying that there is no problem; there are no issues with the batteries overheating...nope nothing at all. They instead blame something they refer to as "External Pressure".
I have to wonder if we will see an advisory about how tight you can hold the iPhone soon. After all they released a ridiculous advisory about operating temperatures. That piece of CYA work pretty much told you to stay inside with your iPhone with the AC on High.
You know, I really wish that Apple would get the hint with this. It is ok to have problems with a product. Really, you can have defects, security issues, everything. It is
NOT
ok to try and sweep them under the rug or ignore them.
It is my hope that the French Government does do something about this. It may very well set a precedent and force Apple to actually deal with these issues. If they would do that and not take their stance that their products are flawless they would gain a lot more respect.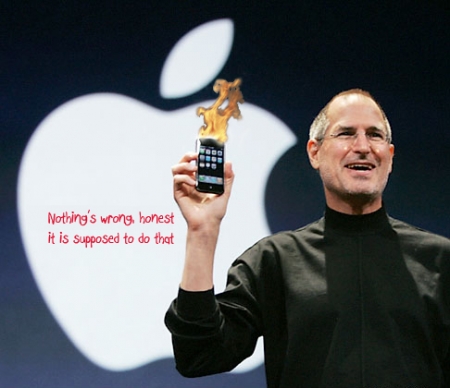 Related Tags