GT300 still on track for Q4 2009
Should be an interesting Holiday Season.
Published Mon, Jul 27 2009 2:19 PM CDT
|
Updated Tue, Nov 3 2020 12:36 PM CST
With AMD's recent announcement that they will be launching a complete line of DX11 parts in time for the Windows 7 launch we have to wonder what nVidia has up their sleeve.
Many are saying that nVidia has nothing or at least nothing new. In fact several of the better known anti-nVidia gang are claiming that nVidia will only be launching refreshed parts or little more than a Die-Shrink.
They claim that what is to become the GT300 will not hit the market until mid to late 2010.
I said many, but not all. In fact there are a couple of sites claiming the opposite. They agree that AMD will release DX11 40nm parts to the market before nVidia. But they go on to say that the GT300 will be ready and in the greedy hands of gamers in Q4. This will put them out by the holiday shopping season.
If this is true then perhaps we will a consumer friendly shopping season instead of a one sided one. nVidia is keeping quite about this but according to some of the sources I have spoken to it looks more like this is a reality than a fantasy.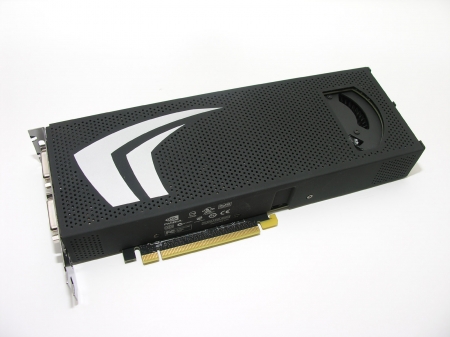 Related Tags