And another netbook hits the market
This time from Viewsonic.
Published Fri, Jul 24 2009 9:30 AM CDT
|
Updated Tue, Nov 3 2020 12:36 PM CST
Good grief, it seems that everyone has a netbook or a "net" system now. Phone companies are giving them away, stores are marking them and now even monitor manufacturer Viewsonic has one. The funny thing is that they are all about the same in terms of hardware so one is just about as good as another.
The Viewsonic offering is called the VNB101 and has the typical Intel Atom N280, 1GB DDR2 RAM, and the standard 160GB HDD. Nothing new to see here; except perhaps the space for a 3G SIM and a Lithium-Polymer Battery. It does look a little like an Asus with some added color but then again most netbooks look alike anyway.
But here is the rub, as with anything inexpensive to build and sell, there is a saturation point that kills the market. I think we have just about hit that point. Furthermore the marketing for the netbook/nettop is terrible. They are being marketed as inexpensive laptops. That is something they are not; just ask anyone that has tried to use to replace a standard one and you will see.
Of course I am waiting for someone like Wicked, or Vivid to make one, now
that
would be something interesting.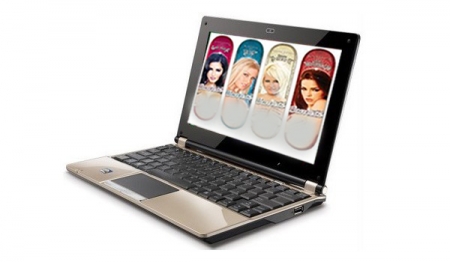 Related Tags