Intel shows off new tech at R&D day
Shiny new things.
Published Fri, Jun 19 2009 2:56 PM CDT
|
Updated Tue, Nov 3 2020 12:36 PM CST
Intel's Chief Technology Officer, Justin Rattner used R&D day in Santa Clara to announce his firm would be bunging platform power management (PPM) tech into upcoming Moorestown processors, claiming this would reduce power guzzlage by a whopping 50x compared to today's Atomic offerings.
Apparently PPM is achieved through actual changes to the silicon itself, allowing the Moorestown hardware to communicate with the Operating System and lower power quicker through an innovative approach discussed briefly at Computex, HUGI (Hurry Up Get Idle). The way this supposedly works is with a system automatically sending idle apps to sleep, powering them up instantly on user demand.
The chip firm also demoed a beefed up version of Quake Wars: Ray Traced", based on the game "Enemy Territory: QUAKE Wars" from id Software and Splash Damage, showing off wonders like souped up support for dynamic objects and polygonal water simulation on a 2x Intel Xeon W5580, Nehalem EP, running at 3.2 GHz.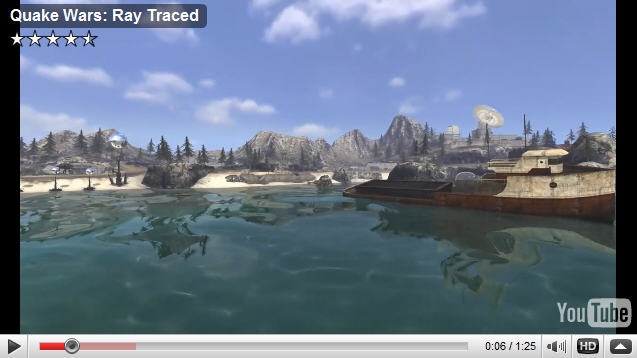 Other cool tech on display included wireless power demos, robots and a "Router Bricks" allowing users to build entire high-speed router networks from clusters of ye old general-purpose computers running open source.
Chipzilla also showed off some fairly nifty Wimax technology for VoIP on 802.16m networks, boasting major capacity increases so chatterboxes can conduct a plethora of VoIP calls simultaneously.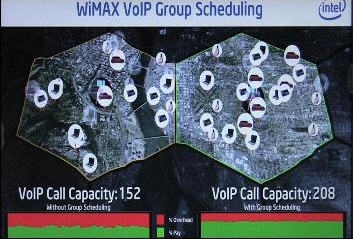 Related Tags