Microsoft is angry at Intel over Moblin
It will all end in tears.
Published Mon, Jun 8 2009 10:28 AM CDT
|
Updated Tue, Nov 3 2020 12:36 PM CST
Microsoft and Intel are angry with each other. Well to be more honest Microsoft is angry at Intel. Once upon a time, before the days of Anti-Trust, MS and Intel were pals, Intel supported MS and MS Supported Intel.
Now they are at odds, the problem you see is that Intel is making Moblin. This new lightweight OS will seriously cut into Windows XP residual sales and even into Windows 7 sales on netbooks.
Of course MS does not want you to call them netbooks anymore but who really listens to them anyway...
Read more
here
.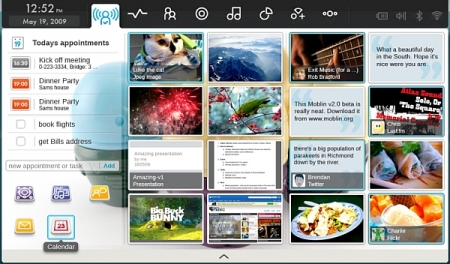 Once Intel starts pushing its own Linux in some sort of a bundle with Atom, 945GC chipset and its OS, this clearly spells losses for Microsoft and since the software giant is all about making money, they're not exactly avid supporters of Intel as they have been before.

The tricky part for Microsoft is that they don't have much of a chance, as Intel's CPUs are used in roughly 80 percent of all PCs shipped worldwide and in order to keep most of these 80 percent running Windows they have to nurture "friendship" with Intel.
Related Tags