This just came in and it is pretty impressive. PhotoFast recently announced its own PCI-e SSD card named the G-Monster-PROMISE complete with some nice performance numbers on paper. But there was nothing to show this in action.
Just a few minutes ago we received some pictures of the card in action.
They were able to get almost 1000MB/s read and write times on this piece of hardware. The pictures spell it all out.
Read more
here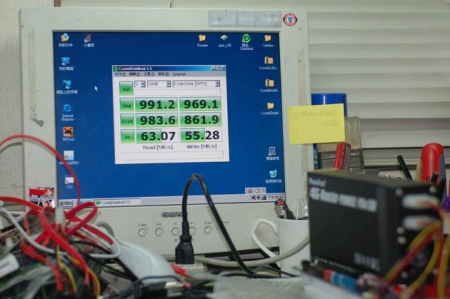 I believed that you're all waiting for this Real Testing speed and wondering if it's just another fake numbers manufacturer made up. Well.. we've done a couple test as you'll find in below photos. It's a bit mess, but however the device got 991MB/s write, 969MB/s read. The test is base on a Intel i7 920 CPU / 2G RAM setup with Windows XP.