New PSP may pop up at E3
So the rumor mill turns.
Published Wed, Apr 29 2009 11:03 AM CDT
|
Updated Tue, Nov 3 2020 12:37 PM CST
If you are a fan of the PSP there is good news for you today. It is looking like Sony will be launching a new version of the popular handheld gaming console at E3 this year.
This time around there will not be the UMD to deal with, as all of the games will be available through online content distribution. There could be as many as 100 classic titles as well as some new ones at launch time.
The controls for the PSP will slide out from the bottom but otherwise will remain the same layout as the current PSP.
Read more
here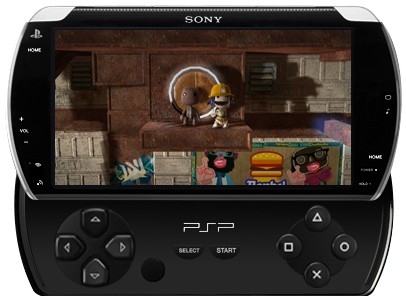 Many have speculated that the update would be called either the PSP 2 or PSP-4000, but our sources claim Sony will forgo a numerical moniker in favor of a subtitle. We've heard various rumored code names for the project (including PSP Slide, PSP Flip, and PSP Go!), but given that Sony has introduced the Go! brand of add-ons (the Go!View video on-demand service and 1.3 megapixel Go!Cam) for the European PSP, it seems likely that the new system will in fact be called the PSP Go! Our sources further confirm that this redesign will be available in two SKUs, with either eight or 16 GB of built-in flash memory. The system is set for release in Japan this September with a U.S. debut coming in either late October or early November
Related Tags