Western Digital has announced the availability of their new RE4-GP 2TB hard drive. The new GreenPower hdd is aimed for use in enterprise-class systems.
The WD RE4-GP 2TB drive features a 64MB cache, dual processors, and increased areal density. The dual processors give the new drive as much as a 25% increase in performance over previous generation drives.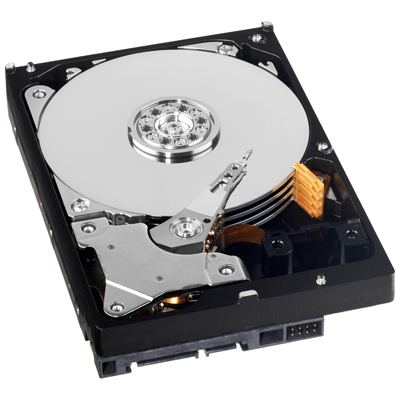 Western Digital has made improvements in their IntelliSeek, IntelliPark, and IntelliPower technologies which allows the WD RE4-GP 2TB and average of 25% reduction in power consumption. The drive also features WD's StableTrack technology which reduces system-inducted vibration to provide more accurate tracking during read and write operations.
Western Digital's new 2TB hard drive is available immediately and retails for $329. The full press release is available
here.
"Every data center in operation worldwide contributes to CO2 emissions, and storage systems are at the core of these data centers," said John Rydning, IDC's research director for hard disk drives. "Many storage applications are a great fit for high-capacity, low power-consuming disk drives like the WD RE4-GP 2 TB that help to reduce power consumption and positively impact the environment."

"Energy efficiency is a primary concern for our customers who continue to look for ways to reduce their carbon footprint without compromising reliability or performance," said Tom McDorman, vice president and general manager of WD's enterprise storage solutions business unit. "WD's RE-GP drives enable them to meet their customer's system requirements for storage capacity, reliability, performance and cost by integrating an enterprise-class drive that simply consumes less power than traditional hard drives."