In shocking news and in opposition to what most are reporting it looks like at least one ATi partner will be going ahead with a Radeon HD4890X2.
The HD4890, which launched on the 2nd is giving the GTX 285 a good run for its money. ATi and their partners must feel that an X2 version of this part would clean up the rest of the nVidia parts and recapture the speed crown from nVidia.
Read more at
Bright Side of News
.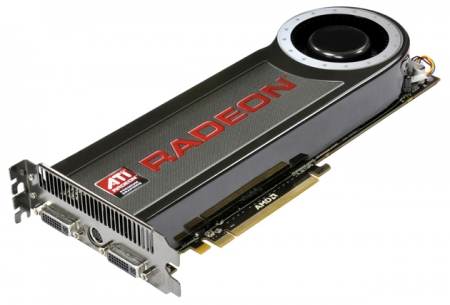 However, our sources in Taiwan claim that the ultra-overclocked board e.g. SuperRV790 isn't exactly what they are interested in. AMD GPG [Graphics Products Group, e.g. division F.K.A. ATI] recognized the need for even more powerful part, and gave the thumbs up to partners that want to do the 4890X2. In a YouTube interview for PC Games Hardware, Sasa Marinkovic [Product Manager for Consumer platforms: CPU, GPU, Chipsets] practically confirmed the X2 part. You can fast forward to six minutes into the interview for the "we're going flat out to capture the crown" statement.

Current king of the hill is GeForce GTX 295, dual-GT200b based card. Our sources claimed that they are ready with their own 4890X2 designs - power issues, in worst case can be addressed with two 8-pin connectors. If this truly comes to life, a 4890X2 would be the most power-hungry card on the market, with a potential to eat 375W [75W from PCIe slot, 2x8-pin for 300W].