More info on 40nm RV740 and RV790 refreshes
Could become Radeon 4700 and 4900 series.
Published Tue, Jan 27 2009 11:23 PM CST
|
Updated Tue, Nov 3 2020 12:37 PM CST
Some more details have emerged regarding AMD's move to a 40nm process with its RV740 and RV790 GPUs. Although not confirmed just yet, it's likely these refreshes of the existing Radeon 4600 and 4800 series could be released as the Radeon 4700 and 4900 series cards.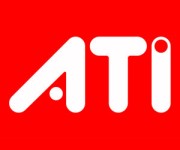 RV740 and RV790 should be considered as a trial run for TSMC's 40nm process, currently "the most advanced manufacturing process" on Earth. Yes, it is plain bulk silicon, thus it is not High-K/SOI and this claim can be disputed. Then again, Intel always bangs the drum of numbers, and only numbers will count when the company regains the lead. When it's following TSMC, then it is usually talk about materials such as brilliant implementation of Hafnium for High-K process.

40nm GPU will overthrow Intel and AMD as makers of most advanced chips on the market, with their respective CPUs being manufactured in 45nm. Intel will briefly recapture the crown with its 32-nm processors in Q1'2010, but Nvidia and ATI will launch 28nm chips in Q2'10. When ATI/AMD GPG moves to The Foundry Company, Nvidia will remain sole proprietor of TSMC's most advanced lines and is set to continue GPU lead over CPU manufacturing.
For the full rundown on these upcoming refreshments of Radeon cards,
head over here
.
Related Tags