Obama Team not Happy with White House IT
No Facebook for you.
Published Fri, Jan 23 2009 12:01 PM CST
|
Updated Tue, Nov 3 2020 12:37 PM CST
Ok this is going to be somewhat of a rant so I will apologize for any angry statements...Now that is out of the way let's get down to the meat of the topic.
President Obama's team is upset (much like a teenager would be) over the fact that they can no longer have facebook, myspace, personal e-mail accounts, and web sites accessible from inside the White House. Yes you heard right they would like outside access to some of the most Malware, Virus and Hacker unsecure portions of the Internet; all from inside a place where some of the most Secret Information in the US is talked about and some even maintained there.
Are these people for real? I am starting to get the impression that none of them actually looked at what the job required of them or what the security would need to be like. Also let's not forget this is the same team that Slammed Sarah Palin for using a Personal E-mail account.
To further pound home the impression I get that they are all spoiled teenagers one aid made this statement, "It is kind of like going from an Xbox to an Atari,"
They are now comparing the office of the Presidency to Game Consoles.
Makes me wonder what is next...
Read more
here
.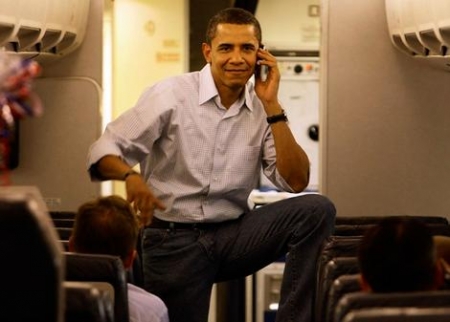 Two years after launching the most technologically savvy presidential campaign in history, Obama officials ran smack into the constraints of the federal bureaucracy yesterday, encountering a jumble of disconnected phone lines, old computer software, and security regulations forbidding outside e-mail accounts.

What does that mean in 21st-century terms? No Facebook to communicate with supporters. No outside e-mail log-ins. No instant messaging. Hard adjustments for a staff that helped sweep Obama to power through, among other things, relentless online social networking.

"It is kind of like going from an Xbox to an Atari," Obama spokesman Bill Burton said of his new digs.
Related Tags