Intel shows off new Ray-Traced Demo
Quake Wars Ray Traced on Multi-Core.
Published Thu, Jan 22 2009 10:17 AM CST
|
Updated Tue, Nov 3 2020 12:37 PM CST
Real Time Ray Tracing has been a buzzword for a few years now. It is seen as a logical progression to the way we render graphics.
On the surface Ray Tracing should be able to produce more realistic images with better shadows etc, but that all comes at a heavy processing cost.
The gang over at PCGamesHardware is taking another look at Intel's dive into ray tracing. They have some great shots of Intel's ray traced version of Quake Wars. Intel is working very hard on Ray Tracing as part of their Larrabee project. If they can establish Real-Time Ray Tracing as a viable alternative to rasterization it could change the graphics playing field. Of course the gaming companies would have to get on board too.
Read more
here
.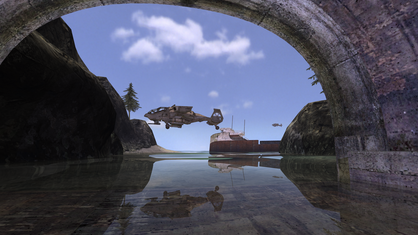 A demo displayed in 2008 ran with 15 to 20 fps at 1,280 x 720 on a Caneland system with four Tigerton-Quad-Cores (so all in all 16 cores), which were clocked to 2.93 GHz. An enhanced demo, which was displayed in August 2008, already ran with 20 to 35 fps. The system back then consisted of four Dunnington CPUs with six cores each - 24 cores all in all. According to Daniel Pohl the performance is practically scaling linear with any additional core.
Related Tags