Lucid and Intel working on something big
Hydra for Larrabee?
Published Wed, Jan 14 2009 11:59 AM CST
|
Updated Tue, Nov 3 2020 12:37 PM CST
Yesterday we told you that Lucid is claiming a near linear performance gain from 2 GPUs when using its Hydra Chip.
Well today we bring you more news as Fudo reveals that Ludic and Intel are working together on something big.
Speculation is that this new project has to do with Larrabee. Larrabee is going to be Intel's first real step into the high performance graphics market and is rumored to contain multiple processing cores (from 50 to 80). If Lucid can scale this performance gain past 2 GPUs imagine the kind of performance you could get from 50.
Read more
here
.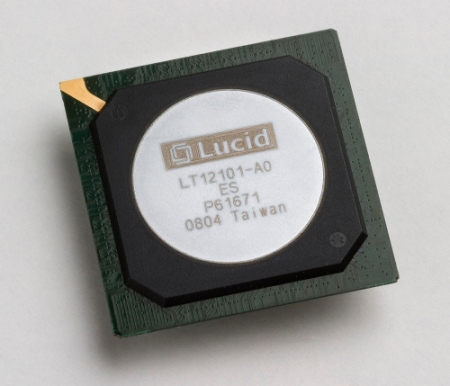 Last week when we meet companies President and VP of Business development Mr. Offir Remez he did confirmed us that more chip means more linear performance. They don't have to stop at three or four GPUs like Nvidia and ATI do, they can surpass this number.

With this in mind imagine how much good this chip could do to Larrabee and we've already reported that Larrabee has 50 to 80 cores. With the help of Lucid Hydra technology there might be place for some sort of collaboration, but if Lucid is so good, someone will buy it out sooner rather than later.

In case that Intel doesn't need its internal Lucid, which we do believe will be the case, Intel might use the Lucid chip on its motherboards simply to stab both ATI and Nvidia and its Crossfire and SLI in the back.
Related Tags