Incredibly fast RAID 0 SSD speed - article preview
For those who must have the best.

Published Sun, Jan 11 2009 6:01 AM CST
|
Updated Tue, Nov 3 2020 12:37 PM CST
When you are going to do something, you might as well go and do it right. That tends to be the idea around here anyway.
So, our lovely friends over at Patriot Memory sent over four of their fast
128GB Warp II SSD drives
and our equally cool friends at Areca also sent over one of their impressive
ARC-1231ML RAID controller cards
. That's a recipe for tremendous speed. Just how fast? Check out this screenshot from HD Tune Pro - it is with the four drives in RAID 0.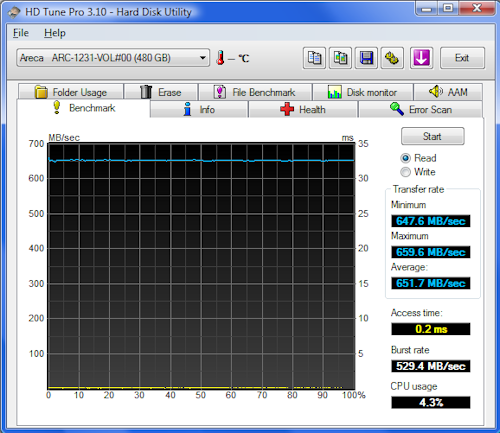 The second shot below is off the SSD RAID array sending data across to another RAID 0 hard disk array on another controller. Speeeeed!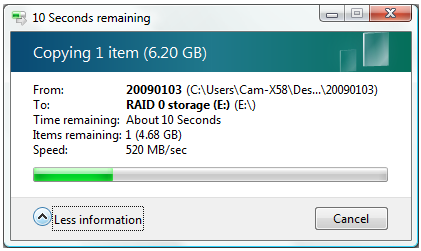 Stay tuned for our RAID SSD article, covering not only RAID 0, but others too. We are also going to see what happens when we add the Windows 7 beta into the mix, too!
Related Tags