Exclusive look at Dell's new Mini 12 netbook
APC Mag Australia gets first dibs.
Published Sun, Dec 21 2008 11:36 PM CST
|
Updated Tue, Nov 3 2020 12:37 PM CST
Australia's APC Magazine has just been given first rights to an exclusive look at Dell's all new Inspiron Mini 12 super-slim netbook and it looks to be a beautifully constructed piece of kit.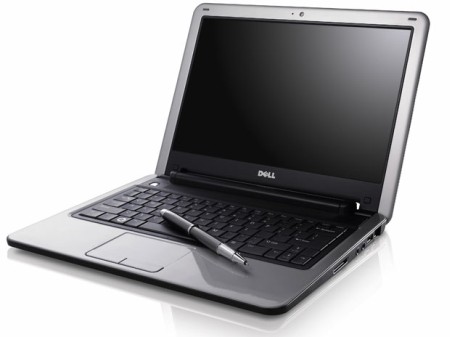 There's no shortage of photos and details which go over all aspects of the netbook from head to toe. Some of the main features include a 12" screen (which is the largest seen in any "netbook") capable of running a resolution of 1280x800. Given the larger than usual screen size, Dell do an exceptional job of keeping to an ultra slim and almost featherweight design. The profile tapers from 24mm down to 21mm and with the three cell battery installed it only weighs 1.24Kgs.

Storage options are limited to mechanical drives only; at this stage 60 and 80GB 1.8" 4200RPM Samsung Spinpoint series drives. There's also a host of connectivity options including two mini-card slots, 3G HSDPA support and standard GSM/EDGE, WiFi and Bluetooth 2.1.

looking at the heart of the netbook, we see that Dell opt for Intel's new Silverthorne-class Atom processor (shown at the left above) and SCH-US15W chipset (more commonly referred to as Poulsbo - shown on the right above).
Poulsbo is a ground-up design which combines the Northbridge memory controller and Southbridge IO controller, integrated 3D graphics (through the GMA500 graphics core) plus HD audio and HD video (all the way to 1080p decode we're told, although external resolution peaks at 1,366 x 768 or what the boffins now say is called 'HD Minus' in an effort to make it sound more respectable).
For a further detailed rundown of the Inspiron Mini 12, head over
here
.
Related Tags