XenServer Part III
Citrix Forgot to list an OS.
Published Tue, Nov 25 2008 10:14 AM CST
|
Updated Tue, Nov 3 2020 12:37 PM CST
***New information***
In Part III of our XenServer 5.0 soap opera, I have been contacted by Citrix directly who are stating that XenServer 5.0 does indeed have Windows 2008 Server support.
They explain that they lack of Widows 2008 server in their supported OS page was an "our bad" mistake. They have also provided me links to their "what's New" page that references Windows 2008 server. The What's new page goes on to state "Tuned for Windows - XenServer adds support for Windows Server 2008, has been optimized to run Windows-based workloads (up to 30% faster) and has been certified on both 32-bit and 64-bit versions of Windows Server through Micrsoft's Server Virtualization Validation Program (SVVP).". XenServer 5.0's installation Guide also lists Windows Server 2008.
**** Citrix has sent links to Microsofts VSSP for both
XenServer Embedded Edition
and
Standard XenServer
****
I have asked Citrix about the installation issues that many are reporting with XenServer 5.0 and Windows 2008 Server (BSODs during install etc). I will follow up with their response.
*** Citrix's response to this is a potential fix contained in
Update 1
for XenServer ***
XenServer 5.0
What's New
.
Read the original article
here
.
The follow on is
here
.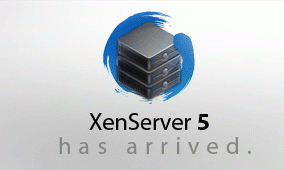 Your article on XenServer 5 and lack of Windows Server 2008 support came up in my daily newsfeed. Boy was I surprised, because XenServer 5 does indeed have support for Windows Server 2008.

The page you've noted for some reason doesn't list Windows Server 2008, so "our bad" on that.
Related Tags