Xen Support for Server 2008 Follow On
Citrix's Xen Products Not Xen Project.
Published Tue, Nov 25 2008 5:22 AM CST
|
Updated Tue, Nov 3 2020 12:37 PM CST
Yesterday I wrote that Citrix's XenServer and XenDesktop 5.0 do not have native support for Microsoft's Windows 2008 Server. I have received a couple of e-mails disputing that statement. I thought I would clear some items up.
First: In September 2008 Microsoft and Citrix announced they were working on inter-operability between Server 2008 and Xen this was in relation to the HyperVisor product only. Meaning they were working on ways of porting VMs between the two products and allowing VM's on Server 2008's Hyper-V to be "Virtualized" (or delivered) through XenDesktop.
Second: I referred to "the desktop version of XenServer" I should have said XenDesktop. XenDesktop is not literally speaking a Desktop VM product. It is a means for delivering a virtualized Dekstop to remote users.
Third: I am not talking about XenSource (which was bought by Citrix) or Xen Project but Citrix's implementation of these products. Citrix's Xen 5.0 line of products does not have native support for Widows Server 2008.
What has yet to happen is complete validation and functionality of Windows 2008 as a guest(or virtualized desktop) in either of these products. To get Windows 2008 server to run on XenServer you have to custom configure quite a bit and set it up as a hardware VM not the stock type (as I linked in my article).
Interoperability announcement
here
.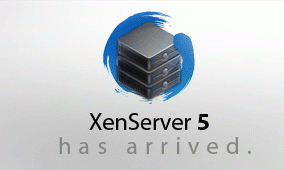 Citrix virtualization infrastructure products leverage a broad array of "dynamic virtualization services" that provide core components of an end-to-end virtual infrastructure - from servers to applications to desktops. These enabling technologies range from core innovation in virtual delivery protocols to breakthroughs in application workload streaming. Upcoming dynamic virtualization services such as real-time virtual machine (VM) streaming, VM interoperability, high-performance VM storage and VM high availability will allow Citrix to further extend Windows Server 2008 Hyper-V in the future through XenServer for server virtualization and XenDesktop for desktop virtualization.

As part of the company's VM interoperability services, Citrix is also developing technology to enable the portability of virtual machines between XenServer and Windows Server 2008 Hyper-V. By supporting both the Xen hypervisor and Windows Server 2008 Hyper-V, Citrix will allow IT organizations to leverage heterogeneous virtualization environments for different workloads, datacenters, or business units within an organization.
Related Tags