ATI Radeon HD 5000 Series Blu-ray HD Audio Bitstream Guide
Lossless TrueHD and DTS-HD audio from Blu-ray movies directly to amp using bitstreaming over HDMI and a Radeon HD 5000 video card. We guide you.

Published Apr 16, 2010 2:05 AM CDT
|
Updated Tue, Nov 3 2020 7:02 PM CST
8 minute read time
Introduction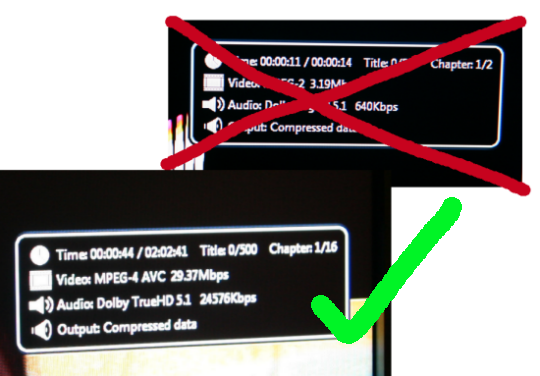 If you have followed the home theater PC space for the past few years, you would have noticed it is getting more attention from several big name players such as Intel, NVIDIA, ATI, ASUS, Auzentech, CyberLink and several others. They are all working pretty closely together to improve not only the video experience, but also the audio experience for your movie watching enjoyment.
ASUS was the first to introduce a PC audio card to the market that was able to send a lossless bitstream audio stream from your Blu-ray movie to your standalone amplifier. Why is this important? Hollywood movie studios and the industry in general are very protective of their content and made it rather difficult to get the best audio experience on a computer. Without bitstreaming, HD audio is usually down-sampled to a much lower bit-rate (normally around DVD level quality) and that's like a kick in the balls to the savvy and tech aware consumer who buys the movies on Blu-ray and don't get the full HD experience which they pay for.
This type of audio pass-through represents the best possible audio quality one can attain from their home theater setup by sending a direct and lossless audio stream to your ears, well, speakers (via your amp) over a digital connection - that being a HDMI 1.3 cable and above. So, with products out on the market to work around these limitations, folks with home theater PCs (HTPCs) were able to experience full HD audio quality with TrueHD and DTS-HD Master Audio (MA) codecs just like high-end standalone Blu-ray players do nowadays.
That, however, meant that the consumers would have to reach into their consumer pockets once again and find their wallets and pay for a separate audio card (such as the HDAV 1.3 from ASUS) when really their motherboard's onboard audio was technically capable of the task without the 'infrastructure' to do it. The good news is that last year AMD announced that its Radeon HD 5000 series of video cards would all get bitstream audio support. AMD has been working with CyberLink who make the popular movie playback software called PowerDVD to get this up and running. So, not only does the video card provide your HTPC with 3D gaming capabilities, but also a premium audio experience.
CyberLink has recently launched PowerDVD 10, which is the Taiwanese company's latest version of the movie playback software and we were recently given a copy to try out. MSI were kind enough to send over one of their Radeon HD 5750 video cards a while ago, too. So, what does all this mean? A quick and dirty Radeon HD 5000 series HD audio bitstreaming guide!
What do I need? (Hardware and Software)
Well, I'm happy you asked!
Of course you are going to need a HTPC. You can see the AMD HTPC that we setup last year
over here
. Its hardware is a little old now, but it is still more than capable as a HTPC and I still use it to this day, except with the replacement of the video card.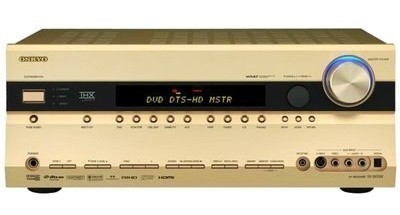 You are going to need a relatively new amplifier that supports the new Blu-ray HD audio standards. I use the Onkyo TX-SR705, which is a HDMI 1.3a certified amp with many of the new bells and whistles. It is over a year old now and still does a fantastic job. The HDTV, projector or other type of display that you are using doesn't really matter in this case since it connects separately via another cable from the amplifier to the display itself. We won't go into speaker or subwoofer choice selection here as I'm not experienced enough and that could have a full guide alone.
Your computer will also of course require a Blu-ray ROM drive. I would highly recommend picking up an internal SATA type rather than an external USB 2.0 drive or an old internal PATA type. You are also going to need a HDMI 1.3 (or later) cable to connect from the Radeon HD 5000 series video card to your amplifier. Do remember that a single HDMI cable will carry your audio
AND
video data signals to your amp.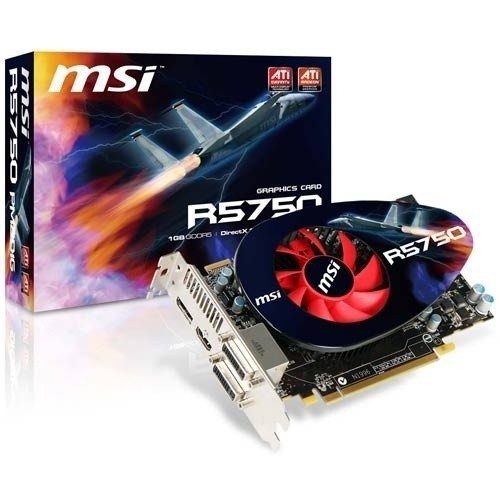 The most important part of these ingredients for this guide is the video card. We are using a R5750-PM2D1G video card kindly supplied to us by MSI for this guide and you can see it pictured just above. It is based on AMD's ATI Radeon HD 5750 GPU and comes with 1GB of onboard memory. It's a good little video card for some moderate gaming, but it provides the magic for the bitstreaming to work in our HTPC. Keep in mind that you don't need the HD 5750 GPU in particular; all GPUs in the Radeon HD 5000 series support bitstreaming from the extreme high-end HD 5970 (dual GPU) down to the cheap HD 5450 card.
The choice will depend on your budget and if you want the video card to provide extra capabilities for your HTPC such as varying levels of 3D gaming performance. The card MSI provided is not silent with passive (no fan) cooling, but it is quiet. When you're watching a movie, you will not even hear your HTPC in the background anyway. For that reason, I would recommend a video card with active fan cooling - unless you are one of those complete silent computer folks out there who loves silence. I've had experience with passive coolers on video cards in the past and while they work fine, they get hot and that's not something that generally mixes well with electronics.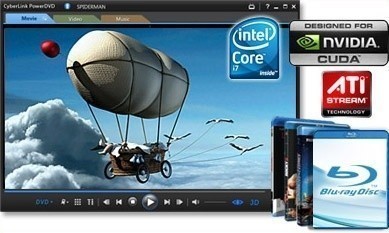 With the basics on hardware covered, we move over to the software side. If you aren't already, you will want to be running Windows 7. It doesn't really matter which flavor of Windows 7 you are running, but Ultimate is recommended if your cash extends that far since it is the most feature packed version. Cheaper versions such as Home Premium will work just fine, though. As for the movie playback software, there are a couple options out there, but we used CyberLink's PowerDVD 10 - we used build v1516 in this guide for your reference. Keep in mind that not all previous versions of PowerDVD provide bitstreaming support, so make sure you grab the latest version and build that is available to you.
As for drivers, you'll want to grab the latest ATI Catalyst driver for your Radeon HD 5000 series video card. At the time of writing it was Catalyst 10.3 and
you can grab it here
. Do keep in mind that some older ATI drivers do not support bitstreaming and generally speaking it is a good idea to keep your systems updated with the latest drivers and updates anyway.
Getting bitstreaming working - the steps required!
Now that we have finished discussing the types of hardware and software you need for the job, let's go step by step and get this all setup, shall we?
Step 1 -
Once you've finished building your HTPC or adding in the ATI Radeon HD 5000 series video card of your choice as discussed on the previous page and installing and setting up Windows 7, the first step is to install your video card drivers.
Ensure that your motherboard onboard audio is enabled in your BIOS. Refer to your BIOS manual if not sure, but it should be enabled by default in most cases.
As for drivers, you'll want to grab the latest ATI Catalyst driver for your Radeon HD 5000 series video card. At the time of writing it was Catalyst 10.3 and
you can grab it here
.
You will want to select the custom install option and ensure that the HDMI/DP audio driver is installed. Reboot your system when requested by the installer.
Step 2 -
Now we need to confirm that the ATI audio driver was installed correctly and that it is working properly.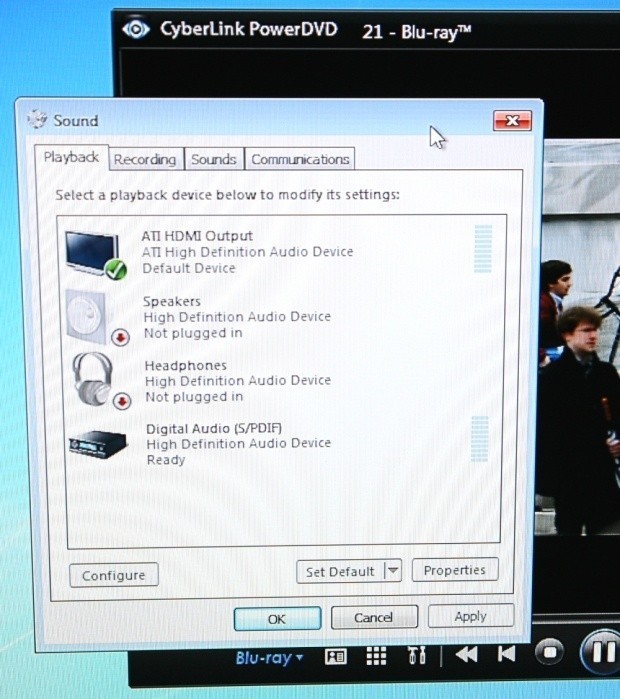 Head on over to the control panel and open up the 'Sound' settings area. If you installed correctly, you should see a screen similar to what you see above. You'll see that the ATI High Definition Audio Device is our default playback device.
Next up, click properties on the ATI HDMI Output device and you should see a screen like below.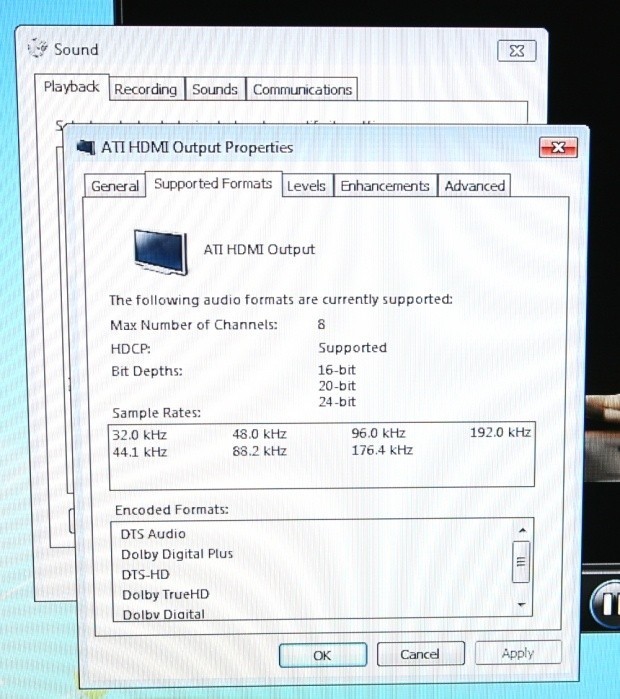 Go to the 'Supported Formats' tab and the important thing to look for here is that the maximum numbers of channels is set to 8 and that Dolby TrueHD and DTS-HD are listed under the encoded formats supported. If your screen doesn't look like this, you probably installed the drivers incorrectly (or are using a really old ATI driver) or you forgot to enable your motherboards onboard audio in the BIOS. Go back and try again.
Step 3 -
Now that we have confirmed the video card and drivers and what not are setup correctly, it's time to install PowerDVD 10. Once you've got it setup and installed, move onto the next step.
It would be a good idea to first remove all previous versions of PowerDVD before installing the new version or a newer build of PDVD 10.
Step 4 -
Open up PowerDVD, we are getting close now! Once it has finished loading, load your favorite Blu-ray move into the Blu-ray ROM in your HTPC and wait for PowerDVD to load it. Sometimes it can take up to one minute for a Blu-ray to load and start playing. Let it finish.
Once you are at the menu screen of the movie, you'll want to head to the audio, sound or language menu and ensure that either TrueHD or DTS-HD / DTS-HD MA is selected as the audio track to use.
Start the movie and once it skips all of the boring introduction stuff and gets into the first chapter, pause the movie and then right click on the movie area and select 'Settings' and you will be presented with a screen like below.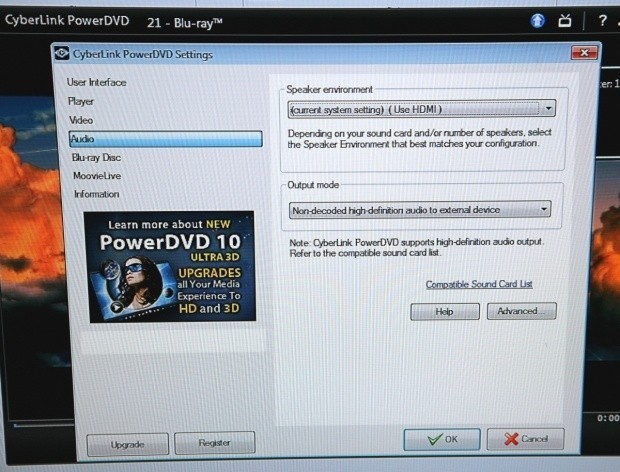 Now you want to click on the 'Audio' tab on the left and focus your attention on the speaker environment section. Make sure that it is set to '(current system setting) (Use HDMI)'. Now look down to the 'Output mode' area and if you happened to look before without the movie started, you will see that with the movie playing there is now a new option called 'Non-decoded high-definition audio to external device'. You want to select this option.
Step 5-
Once selected, press okay and start playing the movie again. Right click on the area where the movie is being played and click on 'Show information'. This will bring up a small black box at the top right of the screen that shows you some fancy information such as current video and audio bit-rates, as you can see below.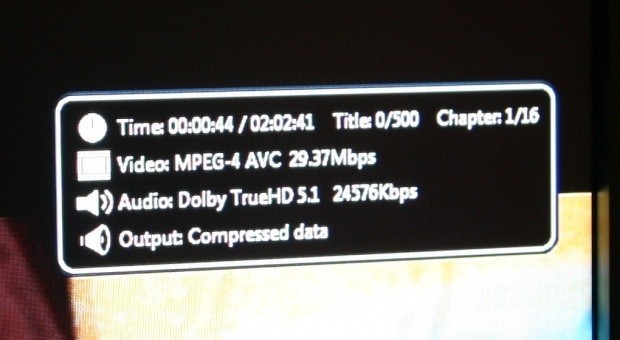 If everything worked, you will see that next to audio it says either Dolby TrueHD 5.1 (or 7.1 for some movies) or DTS-HD Master Audio depending on which HD audio codec that the Blu-ray disc uses. Next to that it also shows the impressive high bit-rate that is being sent across your HDMI cable to your amplifier.
I was a little stumped at first by the output section showing as 'Compressed data', but after a quick email to CyberLink, we confirmed that this is normal. While the HD audio codecs are lossless, they are compressed, hence why PowerDVD displays the status as compressed data. Suffice to say, if you see this, you are most likely bitstreaming!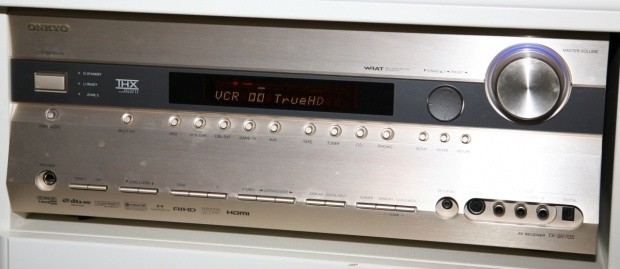 If you want to make sure that you are indeed sending a bitstream audio stream from your HTPC to your amplifier, just check the front of the device and it will display what audio mode is currently active. As you can see with my amp above (eek, sorry for all the finger prints!), we have Dolby TrueHD active and working, which confirms that bitstreaming is working. Happy days!
Step 6 -
You've done it! Now go grab a coffee or whatever you like to drink, kick back and load up a movie. Now just sit back and enjoy the experience of Blu-ray HD audio the way it was meant to be!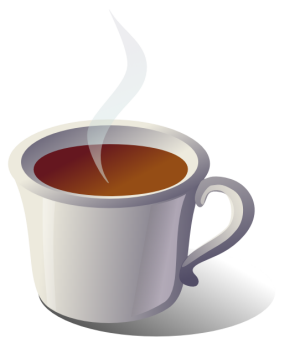 If you have any questions, unfortunately I cannot respond to emails, but
please do stop on over at our forums
where there are plenty of people willing to assist and help out!
PRICING: You can find products similar to this one for sale below.

United States: Find other tech and computer products like this over at Amazon.com

United Kingdom: Find other tech and computer products like this over at Amazon.co.uk

Australia: Find other tech and computer products like this over at Amazon.com.au

Canada: Find other tech and computer products like this over at Amazon.ca

Deutschland: Finde andere Technik- und Computerprodukte wie dieses auf Amazon.de
We openly invite the companies who provide us with review samples / who are mentioned or discussed to express their opinion. If any company representative wishes to respond, we will publish the response here. Please contact us if you wish to respond.