TweakTown's Guide to Taking Your Tech on the Road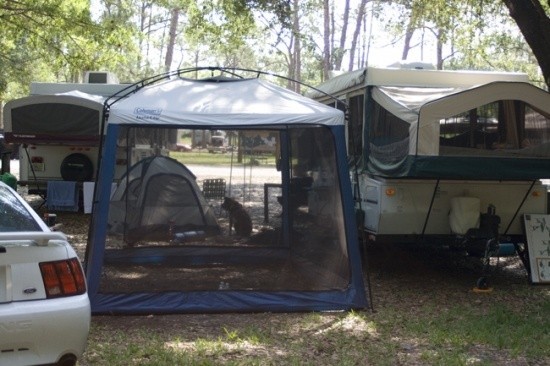 So, what do you do when you want to "get away", but really, really want to make sure you are still connected? This is the question that I ask myself every time we pack up the truck for a weekend of camping. The list goes something like this :-
- Tent - (used to be camper)
- Kayaks
- Bikes
- Coolers
- Food
- Sleeping bags
- Laptop, extra battery, surge protector, iPhone...
It is about this time that my wife looks at me and rolls her eyes. I can remember camping when I was a kid and sleeping on the ground, no flashlights, you know the drill. But now at the age of 40 I have evolved; my tastes and likes have changed. In short, I have become a super geek and need my gadgets with me all the time.
Still, how does this work out and what do you bring on the road with you to make sure you have a nice comfortable "camping" experience? Well, let's first take a look at the factors that determine your gadget needs and load when getting away from it all.
Power -
Power is probably the biggest factor in any camping trip. If you are hitting up a park with full hookups you are good to go whether you are in a camper or a tent. But you are not always going to be able to have that. There will be times when you might have to rough it and bring your power with you.
Your options here are pretty simple, right? Get a generator and you are good. Well, yes and no. Recently there has been a pretty good run of external batteries and even some solar charging systems that can keep your battery full of juice. One that I recently looked at was the
HyperMac
MBP222, a 222 Watt Hour monster that can also charge USB devices.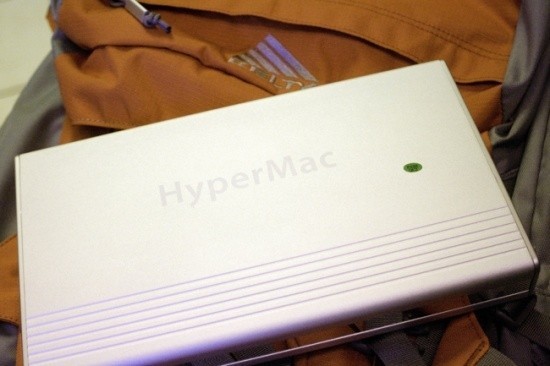 Unfortunately this is for Apple's newer laptops only and as I only own a PC it makes it a little less than useful. It will also cost you a hefty $500.00 and weighs in at 4.7 pounds.But not to worry, there are other products that are similar to the HyperMac that work with PCs like the
Amstron PP66S
. This is a 1.7 pound,66 Watt Hour External Battery.
Technically this should give your laptop an extra 2 hours of life. Of course, that is under very particular conditions. This means you get an extended life out to about 3 hours on most laptops. Of course, the Amstron is not the only option. There are plenty out there that can get you up to twice the life of your typical internal 6-cell battery.
TweakTown's Guide to Taking Your Tech on the Road - Cont.
TweakTown's Guide to Taking Your Tech on the Road - Continued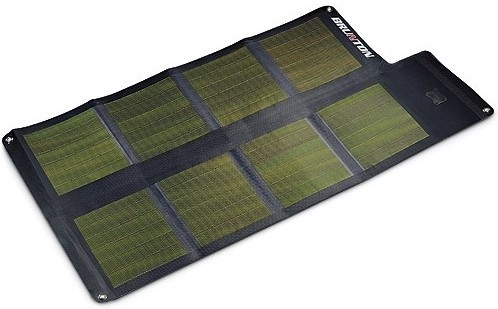 If you chose the battery route then how do you keep that charged? This is where the sun comes in. Now, most gadget geeks do not like the sun. After all, spending most of our time inside with the blinds drawn tends to make us much more sensitive to the bright ball of exploding hydrogen that hangs in the sky. Still, we can use it to our advantage here.
One of the most popular solar charges is the
Solio
. Unfortunately this is not going to be enough to power our laptop. It is great for keeping the lights running on our iPhone and Zune HD, but for the laptop we need a little more juice. For this we really recommend that you take a look at Amstron or Brunton.
From Brunton we find that the
Solaris 26
is a great option for portability and power. The price is a little high at $620.00. From Amstron we find that the
ASP-10
20Watt charger is a little more reasonable at $314.00.
So, we have our power, but how do we stay connected? There are spots around the world that you just cannot get a cell signal (like my mother-in-law's house). What do you do then? I mean, how can you hit your favorite MMORPG server without that vital link? Well, there is an answer to that. This is Satellite Internet. I am not talking about popping up a huge disk in the middle of the woods, but rather using a small device that allows you to send your information by bouncing it off of satellites in space.
One of the leading companies in this area is Inmarsat. Their BGan line of portable Satellite modems will not give you great gaming pings, but they can keep you connected at around 492k. This is not bad if you are just looking to keep track of e-mail, twitter, or need to access your office from out in the boonies. Now, I will be clear here, you are really not going to be able to run an online game over this connection. The data rate is not good enough (and you would get slaughtered very quickly), but you can still stay connected.
The Inmarsat
Wideye SABRE 1
is the best all-around deal in terms of device pricing and weight. Yes, a used one will still run you about $1,000, but that beats out the next best price by almost ½. Where you are going to pay is in air time. Air time will vary depending on your location and the company that you are getting it from, but as an idea
one provider
is charging $5,500 for a Gigabyte of data per month. This does not cover any streaming data, the Quality of Service that gets you streaming cast extra and varies according to the minimum speed desired. The prices range from $2.99 per minute for 32Kbps to $19.95 for 384Kbps. This does make this option a little...umm, unavailable to the average hiker or camper. But it is still there as an option.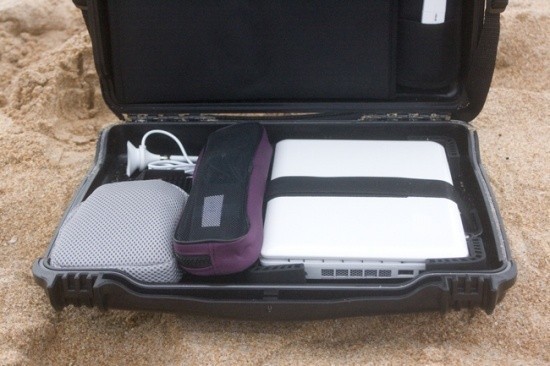 So, we see that with a little effort (and a ton of cash) you can really bring all of your tech on the road with you, even if you are miles away from the nearest power source or cell tower.