Yakuza 3 PlayStation 3 Review
SEGA brings Yakuza 3 to the west and unearths a potential gem of a game.
Published Sun, Mar 28 2010 3:52 AM CDT
|
Updated Tue, Nov 3 2020 7:02 PM CST
Finally. After many months and almost a year of badgering from the fan base, SEGA has decided to release Yakuza 3 in the west. The game originally released in Japan in late 2008, but SEGA took a heck of a lot of convincing that it still had a market in the west, despite being one of the most critically acclaimed games in Japan, one of the most popular and two games already making it Westside. Well, it's finally here and it was worth the wait. Yakuza 3 takes the GTA formula, matures it, adds a fantastically written storyline and comes up with a very interesting and very mature game which makes it hard to put the controller down before the final credits roll.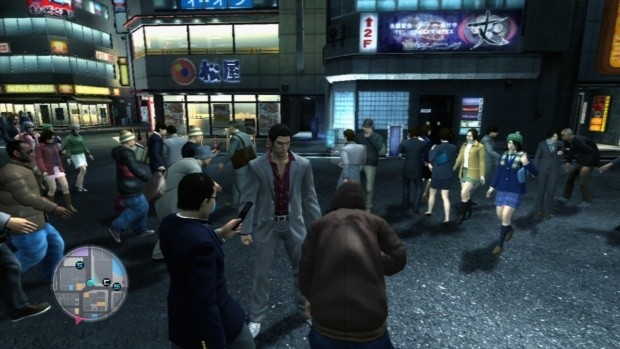 Yakuza 3 takes place right where Yakuza 2 left off. Kazuma has decided to forget his Yakuza ways and open up an orphanage in Okinawa. Little does he know once it's established both the Japanese Government and Yakuza will make a land grab trying to build a resort and military base on the once peaceful holiday town of Okinawa. With this in mind, Kazuma tries to negotiate his land and from there he ends up being dragged back into the seedy world of the Yakuza.
Yakuza is a third person action RPG that plays significantly different to many other games. For example, the first three or so hours could have been the most boring, but it turns out to be quite interesting. In many ways the game reminds us of Heavy Rain, the most menial tasks can seem interesting as they are developing the story. Talking to the orphanage kids, trying to resolve disputes helps you to prepare for the back-half of the game where you are resolving much more violent, intense disputes.
[img]2[/img]
The game plays out as you would expect. Get a mission, complete it and get another one in one of the most realised virtual worlds of Japan we have ever seen. Featuring both Kamachuro and Okinawa, we are reliably told that the replications of both towns are second to none with real stores present and the actual layout of each city/town present in the game. There is also a lot of side missions to complete and some of these are full of typical Japanese humor. The game all in all sticking to the main quests takes around fifteen hours to complete, but with the side missions and mini games on offer it can get to as long as fifty.
[img]3[/img]
Aside from the main quest, the game also includes a number of mini games to play. Some of them become part of the storyline such as golf, but others on offer include pool, darts, bowling and others. The world itself is incredibly realised and you will find yourself distracted from the main storyline many times. You can go to a restaurant and eat, visit a karaoke bar and sing and even visit an adult club to while your hours away. All this adds to the atmosphere of the Yakuza games and you really do feel like Kazuma is a made man.
Another main area of the game is the Kazuma character himself. Throughout the game you get experience and can build either Kazumas health or his fighting styles to become more powerful. Further into the game you get access to weaponry and can purchase and upgrade these weapons which become a key component to the game. Sometimes the animation can seem clunky, especially for Kazuma, but once you look past that you find a fairly solid combat system. On the easy difficulty levels it turns into block, block, punch, kick, but blocking on the higher levels leads to getting Kazumas butt kicked, so you really need to use tactics.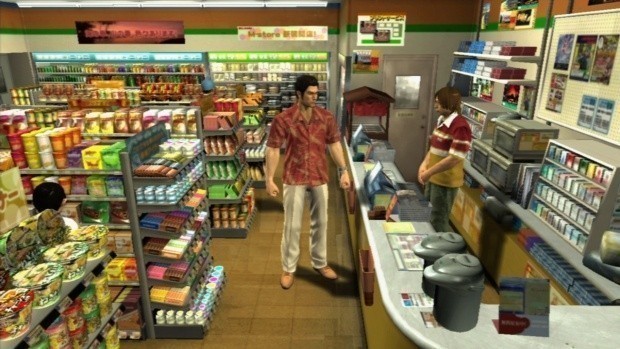 However, we can't go further in our congratulations to SEGA without mentioning the problems the U.S. version of the game has. First of all, SEGA has made significant cuts to the game to bring it to the west unfortunately. The first casualty was the hostess clubs, so you will not be entertaining young women in this game and as a result some of the side missions have been cut as well. The game still manages to stand on its own two feet very well, but the question has to be asked about this, especially when they managed to bring Yakuza 1 and 2 to the west without changes.
But once you get over that, Yakuza offers an incredible experience. From the realised world of the two Japanese towns/cities you visit, through to the incredible story line and story exposition (some of the cut scenes run a long time and give Kojima a run for his money) as well as one of the most realised virtual worlds you are likely to see, Yakuza 3 despite its problems turns out to be one of the surprises from early 2010. We just hope that SEGA continue to bring this series to the west and fully intact, because the game is so good, it deserves that much.
PRICING: You can find products similar to this one for sale below.

United States: Find other tech and computer products like this over at Amazon.com

United Kingdom: Find other tech and computer products like this over at Amazon.co.uk

Australia: Find other tech and computer products like this over at Amazon.com.au

Canada: Find other tech and computer products like this over at Amazon.ca

Deutschland: Finde andere Technik- und Computerprodukte wie dieses auf Amazon.de