AMD B450 or X570 motherboard for new build with Ryzen 7 3700X CPU?
Omri wants to know which board, B450 or X570, he should pick for his new PC build featuring AMD's Ryzen 7 3700X processor.
I'm about to build a system with an AMD Ryzen 7 3700X CPU.

I'm wondering which motherboard to get, ASUS TUF B450-Plus Gaming or MSI B450 Tomahawk? Is it worth going with an MSI X570-A Pro?
Hi Omri,
This answer is going to depend a lot on what you are using this machine for. If it's a standard gaming build, all three options you provided will get the job done. Some of the biggest differences between the boards are USB ports and speed. The B450 boards offer a single 10Gbps USB 3.1 port, whereas the X570 offers two USB 3.2 ports.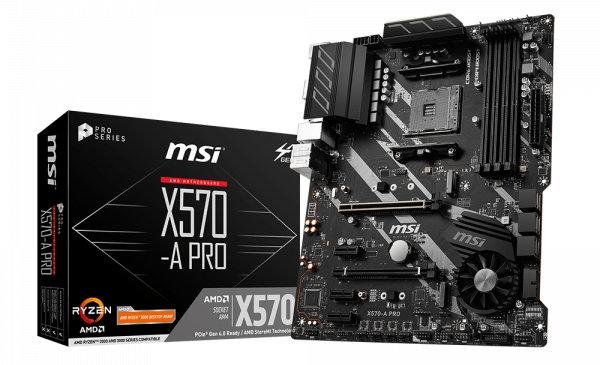 As far as m.2 slots go, the B450 boards offer one slot for SATA and NVMe drives, but the X570 has two slots - one supporting PCIe 4.0, hence opening you up to a world of very quick SSDs.
All of that said, I would be leaning towards the X570 if you can swing the increased cost. If not, either of the B450 boards you chose will get you by, but you may need to look into a BIOS update, as they don't list compatibility for third-gen AMD Ryzen processors.
Last updated: Nov 3, 2020 at 07:10 pm CST
Related Tags