Which monitor upgrade should I go for? 4K or 1440p at 144Hz?
I'm looking at buying a new monitor, but I'm torn between the high-res of a 4K panel, or the high refresh rate of a 144Hz display, help!
Hey TweakTown,

Right now, I use a Samsung S27A950D, which is a 1920x1080 panel at 120Hz. I love to play games, and I really enjoy the fluidness of the 120Hz on the Samsung monitor I have now. But, I have a friend who owns the ASUS PB78Q, which is a 2560x1440 display with a 60Hz refresh, and the higher resolution is really tempting.

I've been looking at buying one of two monitors, either a decent 4K monitor, or the new ASUS ROG Swift PG278Q gaming monitor. The best part about the ASUS ROG Swift monitor, is that it has a resolution of 2560x1440, but a refresh rate of 144Hz thanks to its NVIDIA G-Sync technology.

I have two GeForce GTX 780s in SLI, and would like to know what you think I should do - go for 4K, or the 144Hz monitor?
Hey Corey,
This is a really great question, as this is a crossroads for most people - the pixel heavy 4K monitors, or the refresh rate smoothness that 120Hz and beyond provides. I personally have both in my office, 120Hz TN-based panels, and high-end 4K panels, and to tell you the truth, I love both.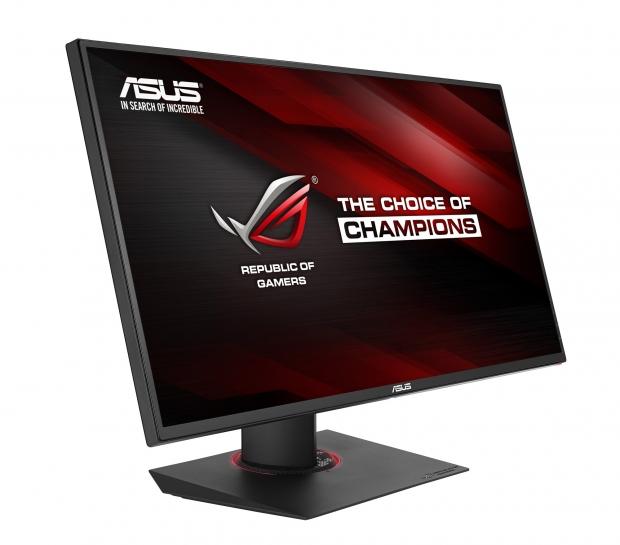 You've got two great options here, but I think if you're playing games more than anything, you should really go for the ASUS ROG Swift PG278Q. Until that monitor, I would've found it very hard to recommend you getting a 120Hz monitor, as they were all 1920x1080, apart from some non-name brand panels.
The ASUS ROG Swift PG278Q has the high-resolution you're after - 2560x1440 - and while it's not 3840x2160 or 4K/Ultra HD, it is a huge step up on 1080p. You mentioned that you've seen your friend's 2560x1440 ASUS panel, which is a great monitor in itself. I actually have that panel sitting here at home, and I really love it. I'm in the process of acquiring one of the new ASUS ROG Swift PG278Q monitors myself, too.
4K is great, but the 60Hz part of it is really limiting. Then you have to have the GPU power sitting behind you to drive 3840x2160, which isn't easy. Your GeForce GTX 780 SLI setup should handle it, but you'll be hitting your 3GB of VRAM limit pretty quickly. Performance wise, driving 144FPS+ at 2560x1440 isn't going to be easy either.
At the end of the day, I think the ASUS ROG Swift PG278Q is the one for you, unless you really want the 4K monitor. I think it'll be a better transition, as you'll receive a huge injection of additional pixels thanks to the 2560x1440 resolution, and continue using the great high refresh rate.
One thing though: it's an NVIDIA G-Sync monitor, so you're going to need to have two high-end NVIDIA GPUs to properly drive it. Your GTX 780s will do, but with the money saved not going for a 4K monitor, I would wait and see what NVIDIA launch next month, as you could sell your 780s and grab yourself some brand new fresh-out-of-the-oven GeForce GTX 880s.
Last updated: Nov 3, 2020 at 07:10 pm CST
Related Tags