AMD Ryzen 2000 Series Launch: Unboxing, Price, Details
AMD's new Ryzen 2000 series unboxed and detailed with pre-order information released, too.
Published
2 minutes & 52 seconds read time
AMD Shows off Ryzen+ and Pre-Orders
We are here to show you what AMD's Ryzen 2nd generation CPUs look like and to tell you a bit about their new ecosystem. The actual product review is under NDA, and we are only allowed to show you the following slides and some pictures we took of the new products. Just like during AMD's previous CPU launches, you are able to pre-order the new CPUs.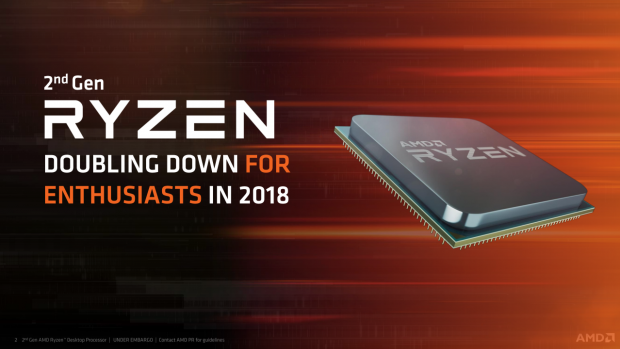 AMD is launching four processors, and the top dog, Ryzen 7 2700X comes in at $329 with 8 cores and 16 threads with a 4.3GHz max frequency. It will also come with 20MB of cache and the new Wraith Prism CPU cooler. The Ryzen 7 2700 comes in with the same core and thread count as the 2700X, but with a 200Mhz lower boost clock and a $299 price tag.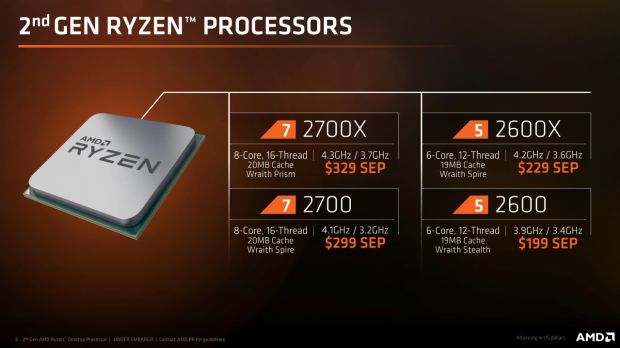 The Ryzen 5 2600X and 2600 come with 6 cores and 12 threads, 19MB of cache, and 4.2Ghz and 3.9Ghz boost clocks respectively. They are priced at $229 and $199. If the Ryzen 5 2600 is anything like the Ryzen 5 1600, it will be one of the most popular Ryzen 2nd Generation CPUs.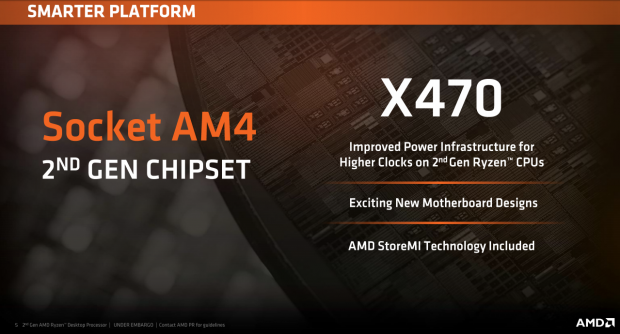 The new platform also offers a new chipset for the motherboard. The X470 motherboards will work with the new 2000 series CPUs very well, and AMD has had vendors improve power infrastructure for higher clocks. We will take a look at a few boards on the last page, and see what they are hiding under the hood. There are many new exciting motherboards that will hit the market, but we can't share too much with you right now.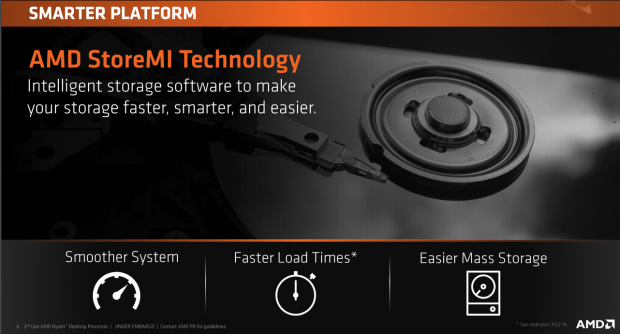 The new X470 motherboards also offer StoreMI technology, which looks to be AMD's answer to Optane. Judging by the slide, I can say that it's designed to speed up mass storage devices with faster types of storage to improve things such as game load times.
Unboxing Ryzen+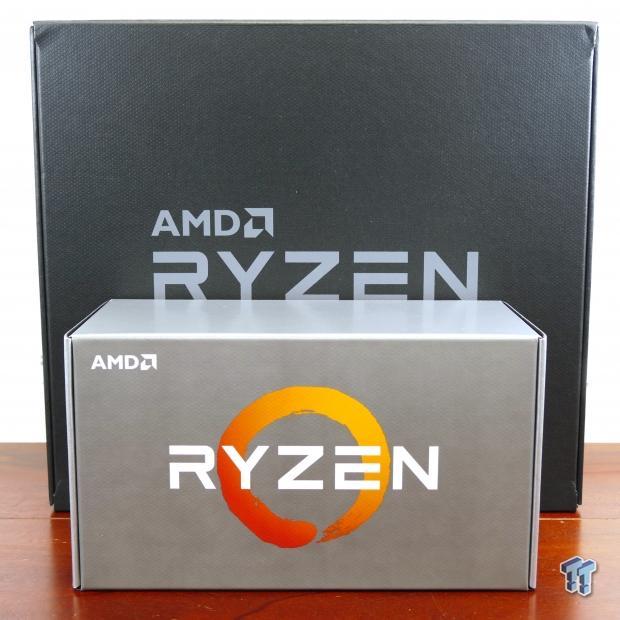 The CPUs came in their own box, and some support hardware such as motherboards came in the second.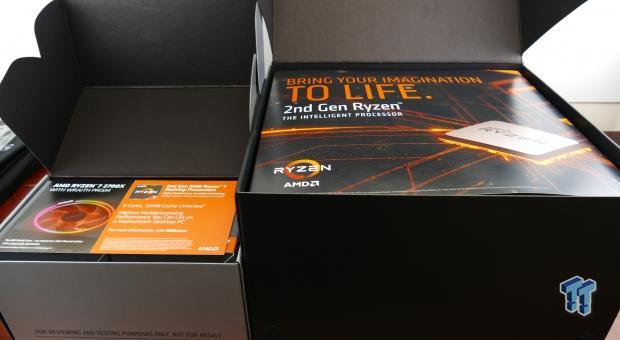 Upon opening the main CPU and peripheral boxes we get a quick brief on the products.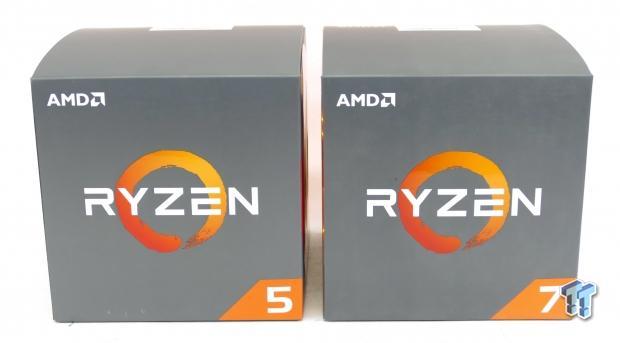 The box for the Ryzen 5 and Ryzen 7 2nd Generation CPUs is pretty much identical to that of AMD's previous generation Ryzen CPUs.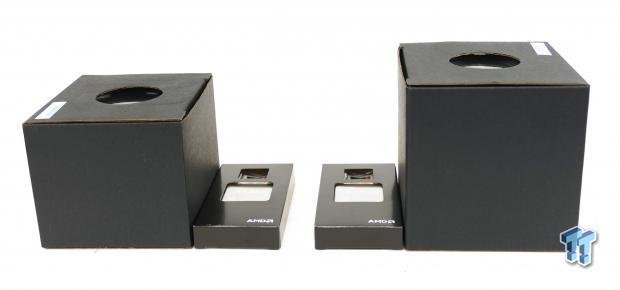 Internal packaging is also identical.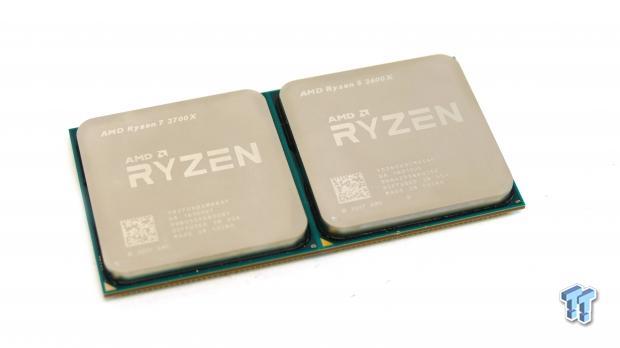 The CPUs also look just like their predecessors.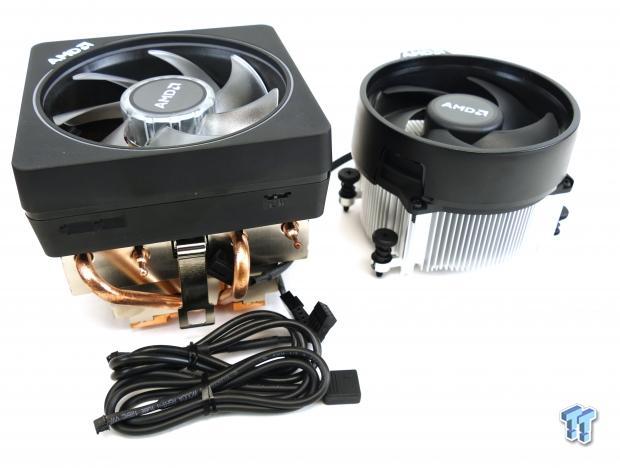 Here is something new, the Wraith Prism. The new cooler has RGBs all over, on-fan speed control, and has multiple methods for interfacing with your motherboard.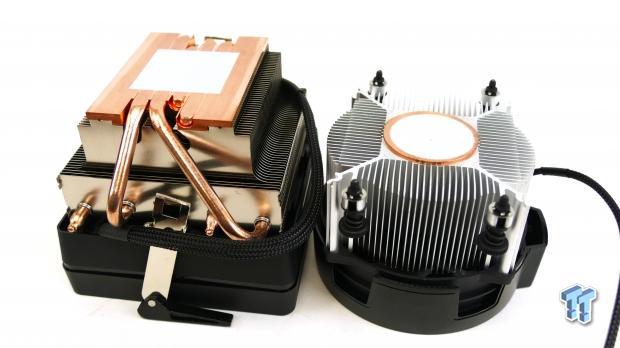 Here is the more interesting part, the new Prism cooler seems to utilize a direct heat pipe design, and while we can't give you its heat capacity at this moment, we will say it is an impressive cooler you get for free.
Sneak Peek at Two X470 Motherboards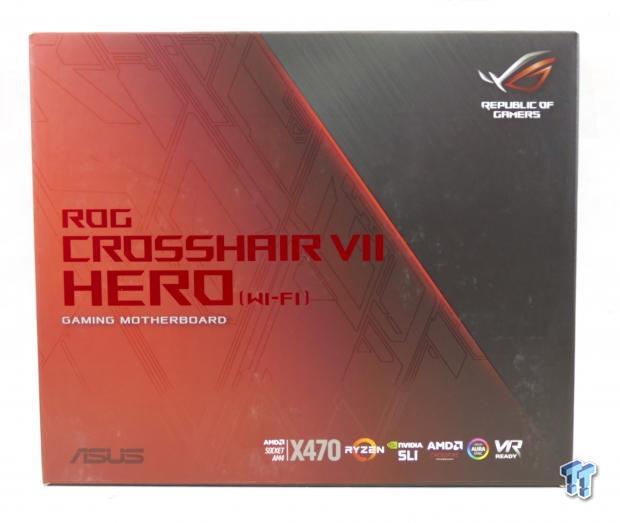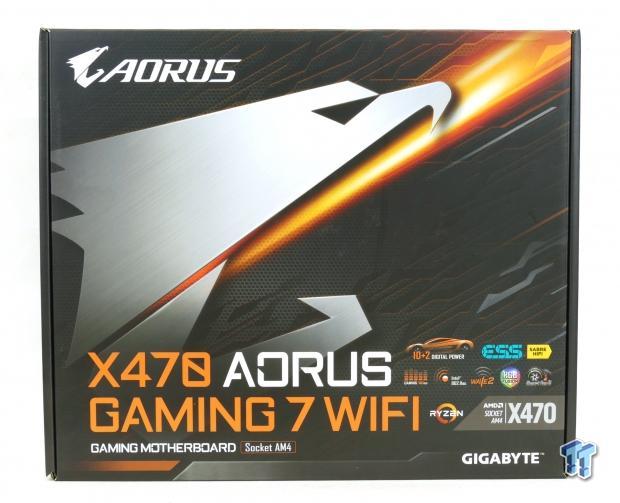 Here we have ASUS's Crosshair VII Hero and GIGABYTE X470 Aorus Gaming 7, both have WIFI. If we want to compare specs between X370 and X470, we can say they are pretty similar in nature, with X470 being a much more refined X370. For instance, AMD has pushed vendors to produce nicer VRMs.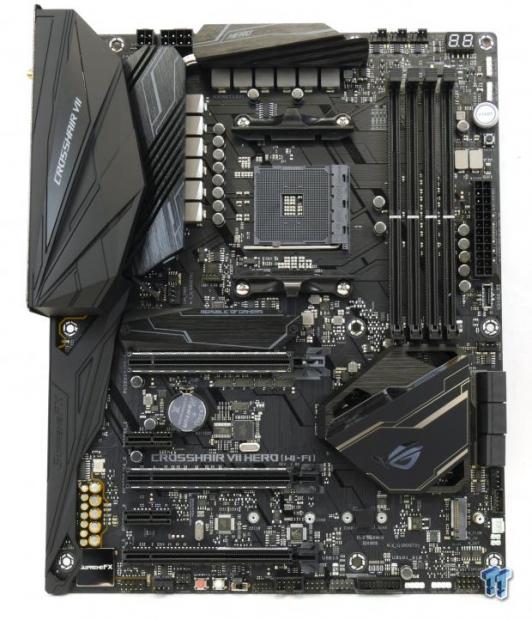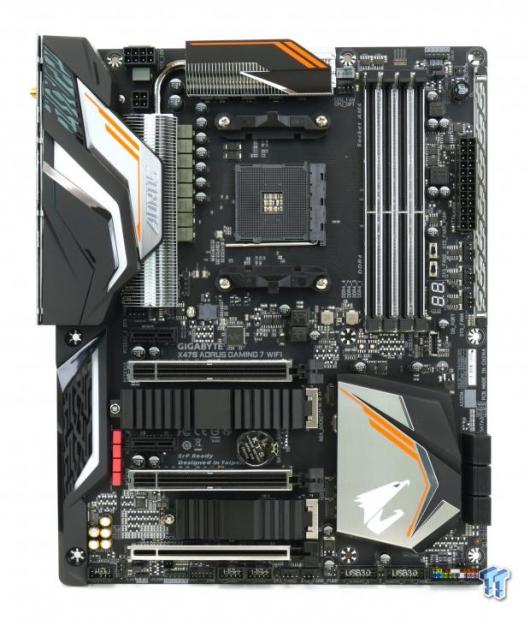 Both motherboards have had physical aesthetic improvements; they have covers, shields, and a lot of integrated RGB LEDs. Most of this has been designed to stay classy on both motherboards. ASUS has gone more stealth and refined, while GIGABYTE has added a bit of silver and orange into the mix, and they used aluminum fin heat sinks. Both motherboards have been tweaked a lot (ASUS uses a BIOS that's 256Mbit/32MB, double the size of those found on X370 boards), and have extra features such as Wireless AC (GIGABYTE's has Intel's new 1.73Gbps controller).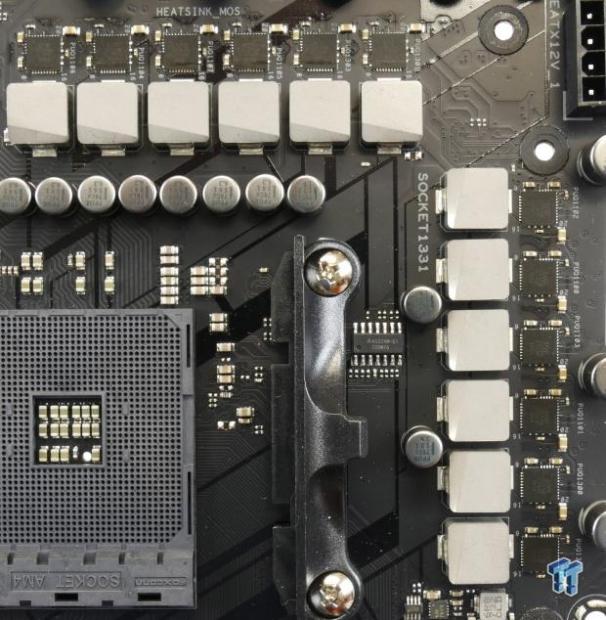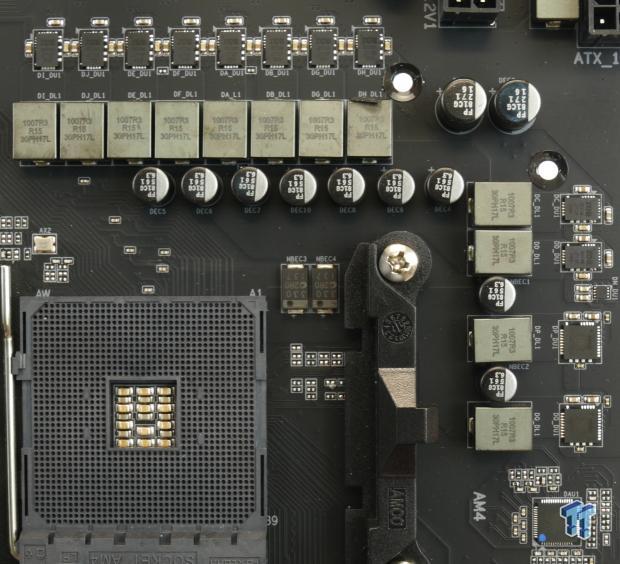 ASUS's VRM solution seems to be in 10+2 phase mode like GIGABYTE's, but I haven't tested that for sure. What we do know is that ASUS is using IR3555 (60A) PowIRstages for VCore and SOC voltage rails, their microfine alloy chokes, an IR PWM rebranded to ASUS, and their 10K capacitors. GIGABYTE is using IR3553 (40A) PowIRstages for the VCore and IR3556 (50A) for the SOC voltage rails, an IR35201 digital PWM, and their 70A+ power inductors. Both VRMs utilize IR3599 as either doublers or quadrouplers, and we will detail this in our reviews. These VRMs are very powerful, and should be just fine for any high-end Ryzen 2nd Generation build.
PRICING: You can find products similar to this one for sale below.

United States: Find other tech and computer products like this over at Amazon.com

United Kingdom: Find other tech and computer products like this over at Amazon.co.uk

Australia: Find other tech and computer products like this over at Amazon.com.au

Canada: Find other tech and computer products like this over at Amazon.ca

Deutschland: Finde andere Technik- und Computerprodukte wie dieses auf Amazon.de