Introduction
Last week, I was one of the first in the world to receive LG's new FreeSync-capable 34UM67 monitor. A 34-inch ultra-wide 2560x1080 resolution display, with AMD's FreeSync technology that ensures a screen-tear free experience for gamers. It helps out in desktop use too, but gamers are the ones that should be salivating over AMD's FreeSync technology.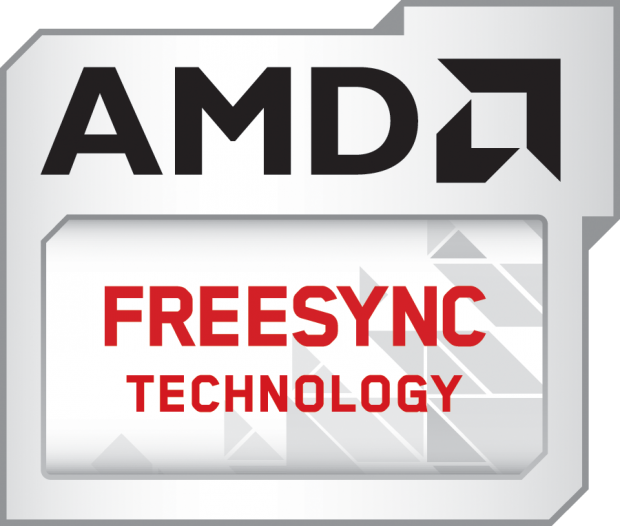 Until now, NVIDIA has dominated the gaming industry with its G-Sync technology - where we've previously tested and still use daily, the ASUS ROG Swift 27-inch 2560x1440 monitor with a 144Hz refresh rate and G-Sync technology, as well as the Acer XB280HK, which is a 4K 60Hz G-Sync display. AMD entering the arena with its own Adaptive Sync technology known as FreeSync, is only going to help the entire industry.
Both technologies, FreeSync and G-Sync, offer the same thing: synchronization of your monitors refresh rate (be it 60Hz, or 144Hz or everything in between) with the GPU inside of your PC at a hardware level. This removes screen tearing, and also helps out your PC - whereas instead of pushing past your V-Sync level (say 60Hz), those wasted frames are no longer wasted.
AMD worked directly with LG and TweakTown to secure us a sample of the display and an early set of drivers, but I only had less than 24 hours with the display. So this is more of a "preview" than a review, so we'll be posting a much deeper look into how many games feel in the coming weeks, versus the few hours we had to set it up, install the drivers, and play a few hours of my favorite first-person shooter: Battlefield 4.
The LG 34UM67
AMD had LG send us the new 34UM67 monitor, which is a 34-inch ultra-wide 21:9 monitor with a 2560x1080 resolution and 60Hz refresh rate - which also works at 75Hz, something we'll talk about in a minute.
It's an IPS-based panel meaning that color and image quality is superior to that of the TN-based panels, most of which you'll find in NVIDIA's G-Sync capable monitors. LG has a few of its own technologies thrown into the mix in the form of a "Dynamic Action Sync" technology, "Black Stabilizer" which provides "enhanced visibility" and "Game Mode". We will go deeper into these in a future article.
Taking a Look Around the LG 34UM67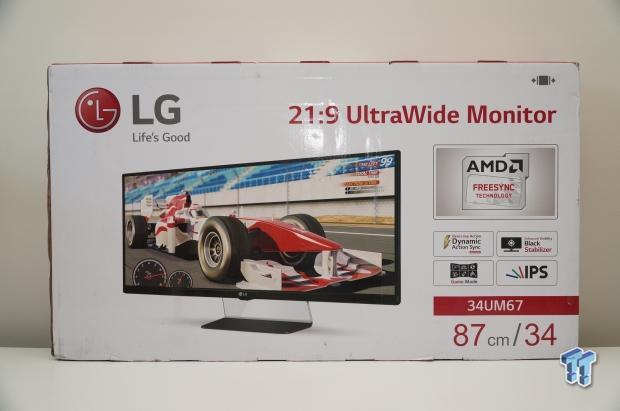 Here we have the front of the box that the 34UM67 arrives in.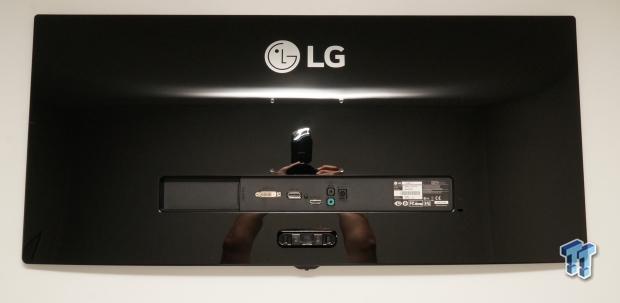 Starting with the back of the 34UM67, we have a glossy black finish which looks quite nice. Ignore my arms, will you.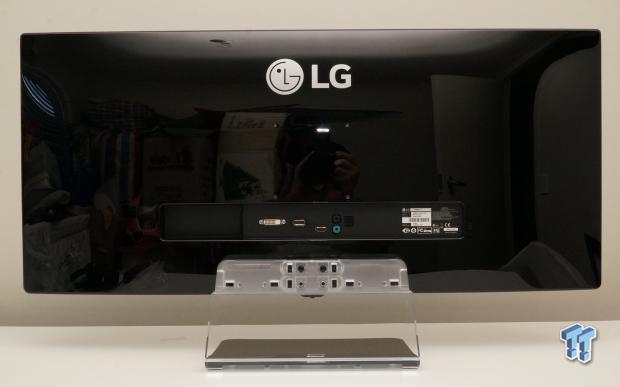 Here we have the rear of the display again, but this time we have the see-through stand connected.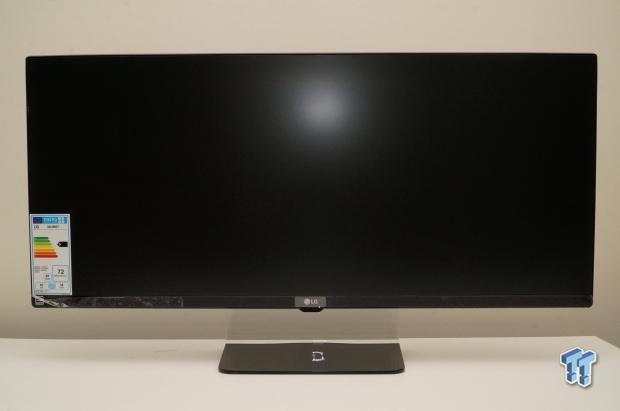 The front of the LG 34UM67 is nice and plain, with a joystick button on the bottom of the monitor that gives you access to the menu and functions of the display. We can see the full 21:9 aspect ratio here, which is great for productivity, and of course, gaming.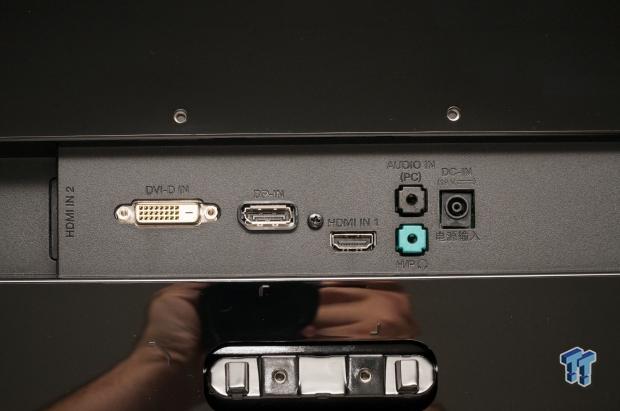 The 34UM67 has a few options for display connectivity, with dual-link DVI, DisplayPort, and two HDMI ports. We also have two 3.5mm audio ports. DisplayPort is the only form of connectivity that provides FreeSync to work, which is something we definitely need to point out.
Smooth Sailing with Battlefield 4, Thanks to FreeSync
I made a disclaimer earlier that I had not had that much time with FreeSync, or the monitor itself, but I did have a few hours to pump into Battlefield 4 before I jumped on a plane. We will be providing a more in-depth look at FreeSync next week, where I will throw myself into the worlds of other games and tests, and give my final impressions.
One of the things that FreeSync has going for it, like G-Sync, is that when you're hovering around the monitor's refresh rate - and in this case, either 60Hz or 75Hz - the effects are felt instantly. Playing Battlefield 4 at 2560x1080 on Ultra settings I was getting down to around 50FPS average, but it felt much higher and smoother, than 60FPS.
When I turned down some of the visual settings, I was pushing closer to 65FPS average, so I set the refresh rate to 75Hz. At 65FPS average in Battlefield 4, it was insanely smooth for an ultrawide monitor. It felt like I was reaching 75FPS, and above. Similar to G-Sync, it is pulling the frames up from 65FPS to the 75Hz, and then smoothing it all out - it's beautiful.
I do wish we had more time to play around with it, but I'm super excited about getting home and getting my FreeSync on, believe me. We will have a deep dive into a few more games, so don't worry about that. As for the initial impressions, I was impressed.
(Initial) Final Thoughts
Normally this is where my 'Final Thoughts' is, but I can't have a final word on something I've only spent a few hours on, so these are my 'initial final thoughts' on AMD's FreeSync technology and the LG monitor itself.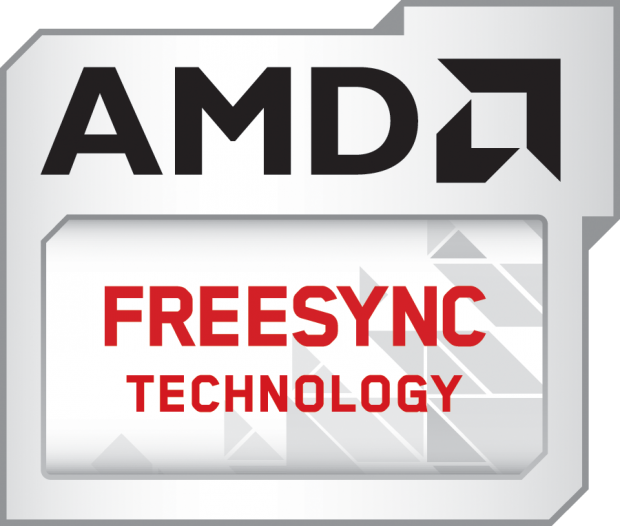 As for FreeSync, so far I loved it. If you've ever used G-Sync, it's going to feel identical to you - but for Radeon GPUs. If you haven't used G-Sync, and you're a gamer, then I urge you to try it. Once you've used FreeSync, you're not going to go back. It's just so incredibly hard. It would be like using a ball mouse to one of the new mice on the market from a company like Corsair, and then going back to the ball mouse - it's a resounding no.
On the desktop side of things, at both 60Hz and 75Hz, the monitor with FreeSync enabled is incredibly smooth. You can grab a window on your Windows desktop and move it around in circles and still see what's going on, instead of the text being a blurred mess.
Movies look incredible as always, which is something to do with the IPS-based panel that LG has decided to use on the 34UM67. I watched a few movie trailers in 1080p and 4K, and was blown away by the smoothness of the picture, and the image quality.
Wrapping things up, I'm quite excited about spending more time with FreeSync and the LG 34UM67. FreeSync is something AMD has needed for a while now, and it finally puts them on even ground with NVIDIA and their G-Sync technology. According to reports, FreeSync will be on more monitors by the end of the year than NVIDIA will have G-Sync capable monitors, which is something else that is equally as exciting.