Introduction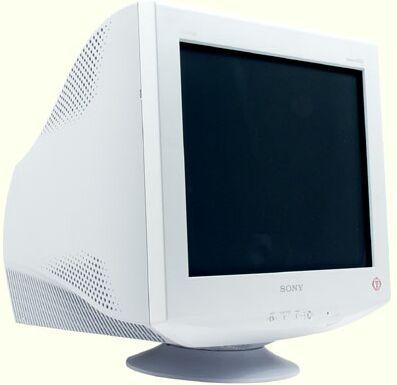 My high-resolution obsession started back in the CRT days, when most of my LAN friends were running small 14-inch CRTs. They were expensive, but LCD's weren't even in our wildest dreams in those days. I remember getting my first decent 15-inch CRT and thinking "yep, this is it - this is the sh**."
Back in those Quake and Unreal days, I constantly upgraded to make sure I had the best. 3DFX Voodoo video card? Come at me. First GeForce video card to give me 32-bit color in Quake III Arena? Bring it on. By Quake 3's release, I had a Sony Trinitron G520 - it cost me $3199 AUD at the time, but was the best CRT you could buy as a consumer.
1600x1200 at 32-bit color - and best of all, at 100Hz. This was amazing - it was liquid smooth and had me fragging everyone else so much better. But, I needed the hardware to keep up with 1600x1200, so things started getting expensive, and upgrades became more frequent.
I became equally as obsessed with high resolutions as I did with high refresh rates. In first-person shooters, high refresh rates were what made you play better than the others. Refreshing your screen at 100 times per second compared to 60 times per second made you see more, in between each frame, and much smoother during all frames per second, than your enemy.
It made using a PC feel even smoother than the already smooth CRT feel that professional gamers to this day still enjoy. Moving onto LCDs, I became tired of the low refresh rate that 60Hz offered me, but still persisted with my high-resolution dreams.
I began with a 15-inch LCD, and ended up buying more than one 17-inch, multiple 19-inch LCDs, an uber-expensive 20-inch LCD, a 24-inch Dell ($1300 at the time), and eventually settled on the eye-busting 30-inch monitor offering me 2560x1600.
After using LCDs for so long, you forgot that buttery smoothness that CRTs offered, so it became the norm to play at 60Hz, or 60 frames per second. The 30-inch monitor I purchased, the HP LP3065, cost me $3199. The same price as my 21-inch CRT monitor cost me all those years ago. I didn't mind - I was loving the 2560x1600 resolution.
But, my monitor obsession didn't stop there.
Discovering 120Hz-capable LCDs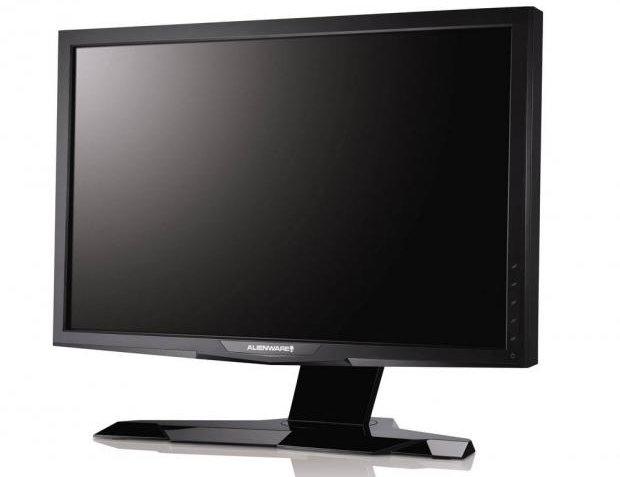 A few years ago when NVIDIA first rolled out their 3D Vision technology, there were some 120Hz-capable screens released. I grabbed a set of NVIDIA's 3D Vision goggles, as well as a Samsung 2233RZ monitor. Samsung's 2233RZ monitor was a 23-inch screen with a 1680x1050 resolution.
The huge drop from 2560x1600 to 1680x1050 was noticed instantly, as you can imagine, but simultaneously, I noticed the huge benefit of 120Hz. At the time, not many people believed me that 120Hz for 2D gaming (not using 3D Vision) was that much smoother. I still remember posting on forums at the time, and there were countless people who would prefer 30-inch monitors because "IPS technology is so much better".
Yes, better image quality is great - but smoothness in first-person shooters is a much better asset than image quality. 120Hz was the closest LCDs would get to CRTs, and even at 120Hz, they still wouldn't match the buttery smoothness of CRTs - but it was very close.
The next problem was achieving 120 frames per second in first-person shooters at the time of games like Call of Duty 4. At the time I was running an SLI system, which got me very close, if not over the tipping point of 120 frames per second, but as new games like Crysis came out - no system could do it at maximum details, at such a high frame rate.
As hardware got better, as it always does, this got easier - but then new games would come out like Battlefield 3, which put you right back in the position of waiting for new hardware. Then my inner enthusiast called out to me and whispered 'you should get a better monitor, and get three of them'. So, as most enthusiasts would do, I followed my instinct.
I pulled the trigger online for three of Alienware's OptX AW2310 monitors and boy were they an upgrade. Moving from the Samsung 2233RZ which was just 1680x1050 to the AW2310's much better 1920x1080 resolution was a huge upgrade. What came next has been a whirlwind of spending, experimenting and stress.
EyeFinity and 120Hz - it just doesn't work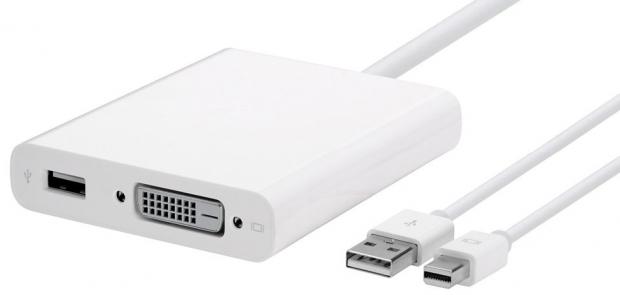 I decided to buy the most expensive GPU on the market, an AMD Radeon HD 5970 - the dual-GPU beast from AMD. I discovered it had two dual-link DVI ports, and a single miniDisplayPort connection. DisplayPort had arrived with the Radeon 5000-series, so this was going to be interesting.
DisplayPort is capable of 1920x1080 at 120Hz, but my monitors were all dual-link DVI, so I needed to convert my miniDisplayPort to dual-link DVI. My only option at the time from retailers near me was Apple's miniDP to dual-link DVI converter, which cost me $150.
I hooked it all up at the time, and it didn't work - the third monitor in my EyeFinity configuration would set itself to 640x480 and would not work. Someone on the Widescreen Gaming Forums helped me out and wrote me a custom driver - this worked after forcing the monitor driver and rebooting 5-10 times where it would randomly work, and stay working for a few days at a time.
It wasn't good enough, and it continued to drop out and have issues - so I moved to two GeForce GTX 570 video cards in SLI - perfection. First time setting it up it worked and stayed working for the entire time I had those GPUs, until just recently.
Just a few months ago I received a Sapphire Radeon HD 7950 from Sapphire, and dropped my three-screen Surround Vision setup for a single Samsung S27A950D 27-inch 120Hz-capable monitor. This would do for now, as I was working a lot more and didn't have much time for triple-screen gaming. This didn't last long though, and like an addict, I was back.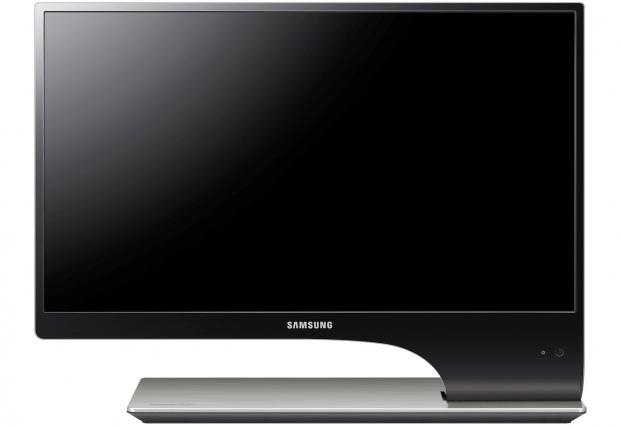 Fast forward from there, to now, and I have a bunch of GPUs in my office that I've been testing. This was a long three-page introduction, but you have to see where I've been, to know where I want to be now. I'm currently testing some Radeon HD 7950's in CrossFire, on two of my Alienware AW2310s and my single Samsung S27A950D.
Problems, again.
On the rear of my Sapphire Radeon HD 7950 are four display connectors - a dual-link DVI port, an HDMI 1.4 port and two miniDisplayPort connectors. So my only way of getting triple 120Hz-capable monitors is to use two miniDP to dual-link DVI converters, and the dual-link DVI port. So I purchased another miniDP to dual-link DVI converter in the hopes of it working.
Boy was I wrong.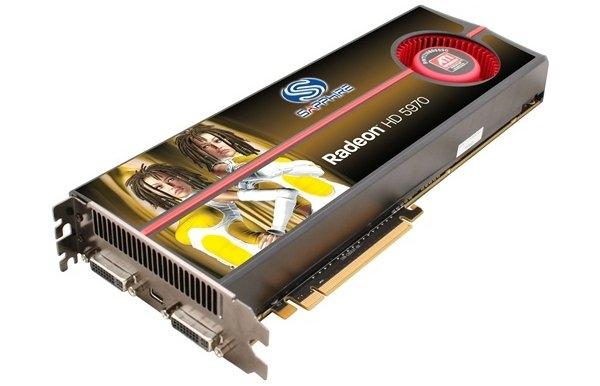 Headaches on top of headaches. I forced the drivers again, and this time it just won't work - out of the 20+ times I tried it, only a couple of times did it work for some 3DMark benching, and a quick bash at Battlefield 3.
If I rebooted, it would hang, or it wouldn't load into Windows and remember my EyeFinity configuration and upon setting it up again it would fall over.
Getting it to work, no thanks to DisplayPort
Sapphire was very kind, and sent me three of their Radeon HD 7970 Dual-X 3GB OC GPUs, which actually were much better. This is because they have a full-sized DisplayPort, but two DVI ports. One of which is just a single-link DVI port, but I've found it actually pumps out 120Hz... So, I'm not complaining.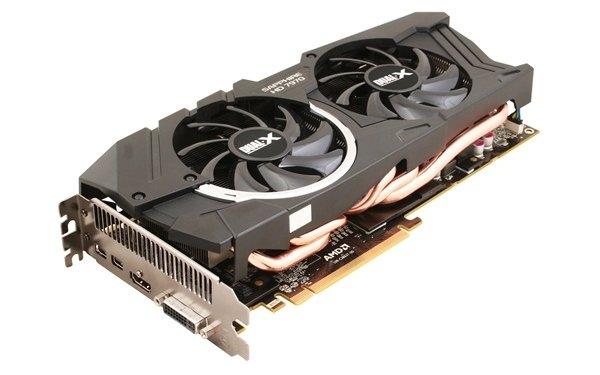 I have dumped in two of these cards into my rig and voila - EyeFinity at 120Hz, but it still has issues. I have to mess around with monitor drivers before my Alienware monitors will detect properly at 120Hz, or at more than 640x480.
This is all because of DisplayPort - on an NVIDIA-based configuration, and all dual-link DVI, it just detects and works. There's just magic, and I love it. With AMD, and their decision to force DisplayPort, it does not like 120Hz at all.
This isn't a major issue for AMD, or most consumers, but for those who want to run one of the most harshest configurations on a GPU - triple screens at 120Hz - don't buy AMD, or at least, buy all DisplayPort-capable screens.
With DisplayPort-capable screens, the above issues disappear. I haven't personally tested three DisplayPort and 120Hz-capable screens in EyeFinity, but I don't see how it wouldn't work. It's the conversion process and the dual-link DVI monitors that are getting in my way. I just wish AMD would support this configuration. It's not like it's some super unique cheapo monitor setup that I have.
Final Thoughts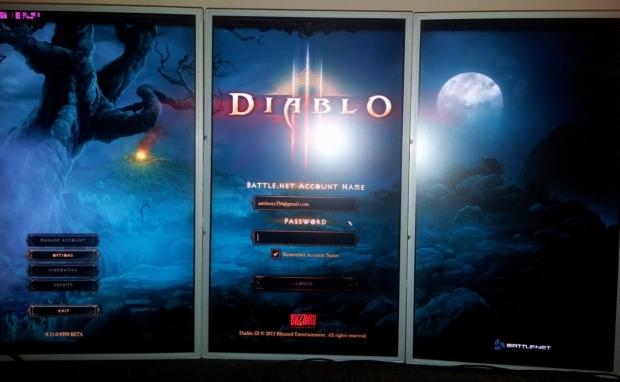 If you thought this piece had no point, it does - because I'm going to begin working on a bunch of super high-res, super high frame rate benchmarking in the coming weeks and months. I'm going to acquire two more Samsung DisplayPort-capable, 120Hz monitors. I will have two setups: 3 x Alienware AW2310 23-inch 120Hz monitors and 3 x Samsung S27A950D 27-inch 120Hz monitors.
I'm going to also in the coming months purchase 3 x 30-inch monitors and then we'll be able to offer some truly exclusive multi-monitor content for you.
I hope to be able to test a bunch of GPUs from low, to mid right up to the best of the best from both NVIDIA and AMD, and test outside of our usual benchmarks with some real-world tests, like Battlefield 3. These tests won't be repeatable, and will be FRAPS captured from real-world multi-player gaming. It'll be a very 'this is an average' of what to expect, and from preliminary results - it's only around 10% either way in terms of repeatable average frame rates.
From there, I hope to have enough eyes on the content to try and grab myself a 4K-capable monitor, and then the fun will really begin. I wonder what kind of GPU power you'd need drive triple 4K monitors - it has me salivating at the mere thought of it, what about you?