Samsung 840 SSD Storage Endurance Testing - TLC to the End
Today we start on an adventure. Despite reviewer's claims, Samsung has never stated the endurance life of its new TLC NAND flash used in the new 840 SSD. We're going to find out just how many program erase cycles the flash can take... in time.
Published Tue, Feb 12 2013 12:12 AM CST
|
Updated Tue, Nov 3 2020 7:01 PM CST
Introduction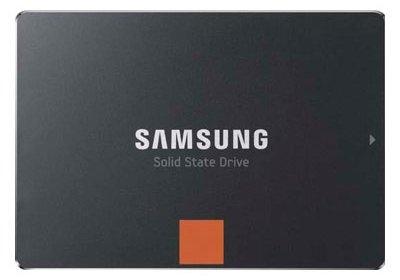 Despite what you may have read or heard, Samsung hasn't made any endurance claims regarding their new SSD grade triple-level cell (TLC) flash. A few numbers have been tossed around already, 1,000 and 1,500 program erase (P/E) cycles, but they didn't come from Samsung. The media, including myself guesstimated the numbers, but for all you know they could have been pulled out of a hat.
What makes the Samsung 840 a perfect target for our first endurance test is it's something different. We've had SLC and MLC NAND for years, but the 840 drive is the first consumer SSD in the wild with TLC.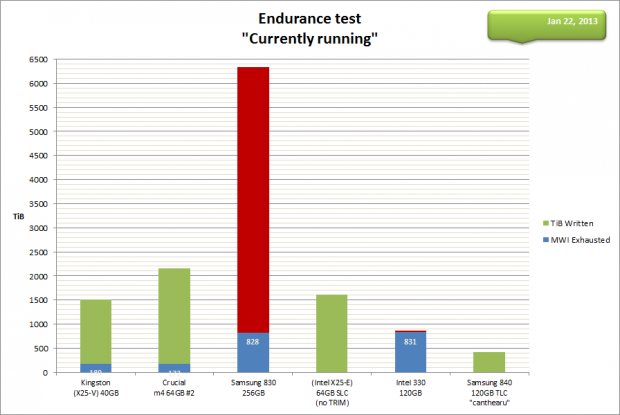 (Image from Xtremesystems.org Forums)
Another interesting angle for this test comes from another test conducted at Xtremesystems.org. A forum member ran a similar endurance test on a Samsung 830 and, well as you can see in the graph above, it endured for a lot longer than anyone imagined.
So, we are pairing the unknown with the nearly unbelievable in an article series that will update you on the progress of one Samsung 840 - first boot till death!
We made a short video embedded above to document the start of the test.
Specifications, Pricing and Test System
Specifications, Pricing and Availability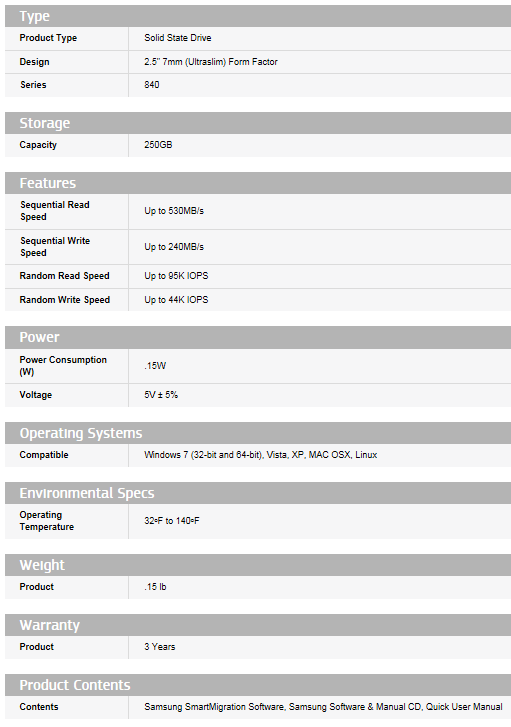 Samsung released the 840 in three capacity sizes - 120GB, 250GB and 500GB. The drives all contain the standard amount of flash inside (128GB, 256GB and 512GB respectively), but some of the NAND is reserved for wear leveling, background tasks and spare area.
SSD's spread the data around and control the data location on the flash. When we fill the drive for the first time, we write 250GB of data. The second full write will also fill 250GB, but 6GB is written to new NAND not used in the first write.
As you can see, or in this case not see in the specifications above, Samsung does not list endurance or program erase cycles on the list.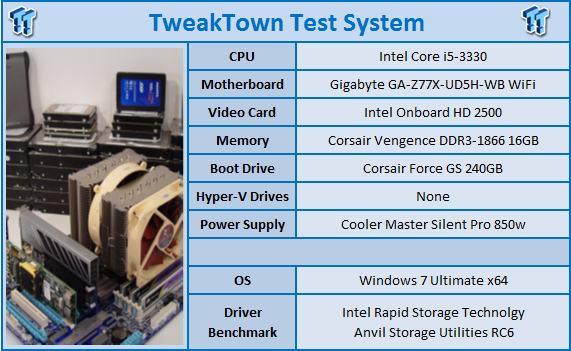 After looking around the office we found a nice collection of parts to get started. The Samsung 840 was taken out of the package, updated to the latest firmware and then we began testing right away, as you saw in the video on the first page of this article.
Samsung 840 250GB Endurance Updates
Over the next few months or until the tragic end, we'll update this article with updates about the life and eventual death of the 840. Along the way we'll post milestones when possible, but at the very least update the article every month.
Update - 24 Hours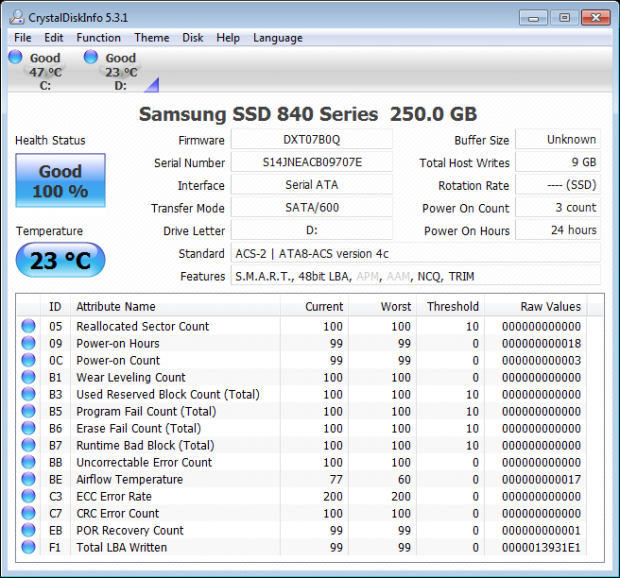 I felt it was important to publish an update at exactly 24 hours into the test to see how the drive was progressing.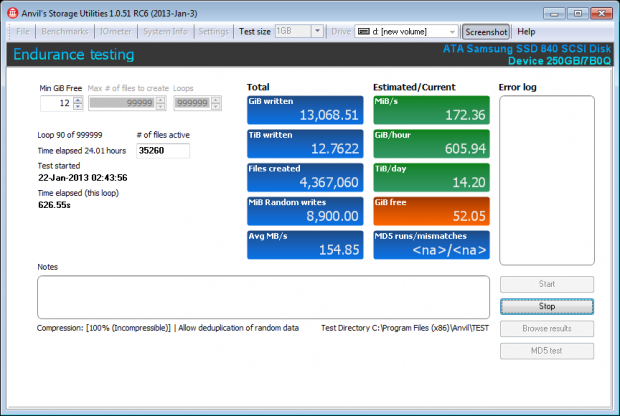 At exactly 24 hours into the endurance test we've written 12.75 TB to the Samsung 840. The average speed was 154.85 MB/s.
Milestone - 100 TB Written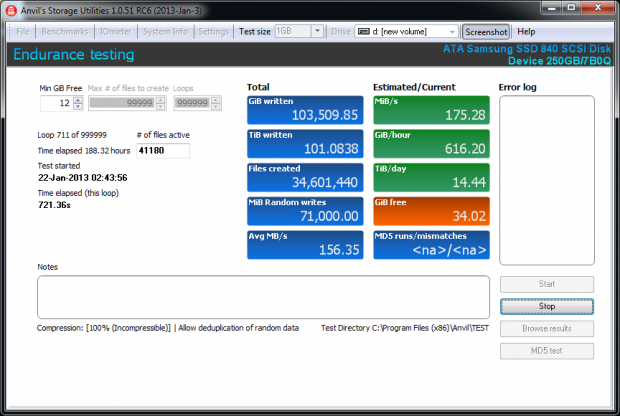 Our first milestone comes just 188.5 hours into the endurance test. Our 250GB 840 wrote just over 101 TB of data. The average write speed is at 156.35 MB/s. The drive seems to be writing data faster than during the 24 Hour update.
Milestone - 1024 Hours (March 11, 2013)
The drive is now up to 1024 hours and at that point the power went out in the lab due to a snow storm. While unplanned, the power outage worked out well for our test because we needed to power down the drive in order to test the transistor gates. As NAND flash wears the gate walls thin and the ability for the SSD to hold a charge diminishes. We can now program the host system to power down every 1,000 hours and keep power from the SSD for 72 hours. As of hour 1024, the Samsung 840 250GB SSD is perfectly fine.
Final Thoughts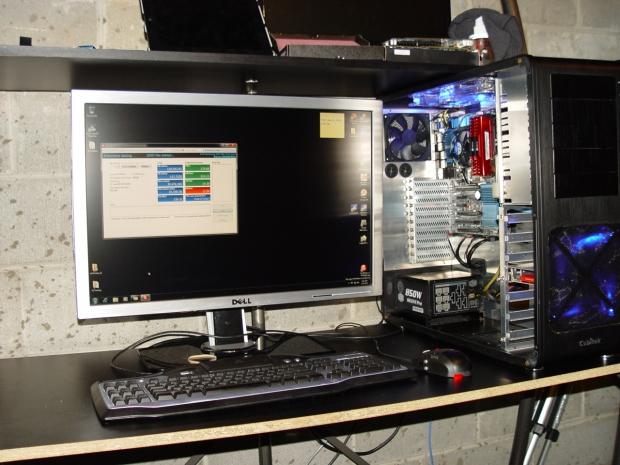 Using a handful of unused computer parts, an old desk and an unfinished area in my test lab basement, we're attempting to provide you with information about TLC NAND that Samsung is holding close to the vest.
We can't guarantee that all 840 250GB drives will write as much data as ours does, but we're going to see how our first endurance test goes. Hopefully it will go better than my 2 AM solo video shoot.
We'll keep you updated as the test progresses and chime in with both minor updates and significant milestones along the way. We aren't the first to endurance test a Samsung 840 so we have a fairly good idea about how long this drive will survive. The other tests we know of involved smaller 120GB models, we think were the first to start an endurance test on a 250GB capacity size drive, at least publicly.
Please feel free to check back every few weeks and comment in the section below. If this type of article interests you, let us know. We don't mind sacrificing drives in the name of science.
PRICING: You can find products similar to this one for sale below.

United States: Find other tech and computer products like this over at Amazon.com

United Kingdom: Find other tech and computer products like this over at Amazon.co.uk

Australia: Find other tech and computer products like this over at Amazon.com.au

Canada: Find other tech and computer products like this over at Amazon.ca

Deutschland: Finde andere Technik- und Computerprodukte wie dieses auf Amazon.de
We openly invite the companies who provide us with review samples / who are mentioned or discussed to express their opinion. If any company representative wishes to respond, we will publish the response here. Please contact us if you wish to respond.