AMD Socket AM3 Arrives - The Real Phenom II Detailed
AMD today unveils what we like to call the 'real' Phenom II processor with more updates and a new AM3 socket. Read on as we explain what's new.
Published Sat, Feb 7 2009 11:00 PM CST
|
Updated Tue, Nov 3 2020 7:04 PM CST
Introduction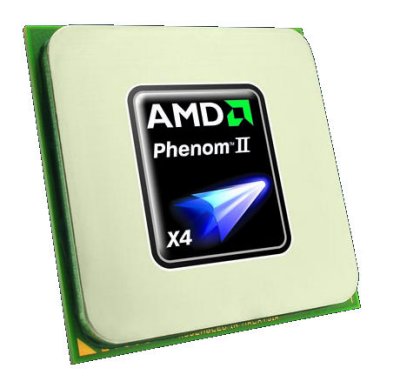 Okay, why are we here again? - Well, AMD has once again released a new CPU, but this is using the same name as previous yet still fairly new CPU. Confusing? - I know; it is to me as well. One month ago to the day, AMD released what it likes to call the Phenom II processor. While it is an update upon the original Phenom architecture, it still uses the same AM2+ board architecture. For that reason it may be prudent to call it a Phenom II, but what does this mean for a new CPU that supports a whole new processor socket? - Well, that's where things now get dicey.
AMD's new addition to its Phenom II family just one month after the initial introduction of the Phenom II processor is the AM3 based system. Today we have been sent two new processors which are AM3 compatible; the Phenom II 810 and the Phenom II 720BE.
However, we've a bit of sad news that needs to be mentioned before pushing onward. While we originally intended for this preview to be a full glimpse into the AM3 platform architecture and its performance characteristics with our complete benchmarking suite lined up, unfortunately due to some technical difficulties we fried our DDR2 memory before beginning our tests and didn't have a DDR3 based AM3 board on hand to continue.
We did manage to hunt down some performance memory but it didn't arrive in time for today's launch. However, we are expecting it within the next day or so and you can expect to see a dedicated Socket AM3 performance article with all of our usual benchmarking tests go live a little later in the week. It should be mentioned that we will also be doing a comparison article between Phenom II using DDR2 and DDR3 very shortly, so you will be able to make your choice on what will be the best setup for you.
Until then, keep reading on as we delve into the AM3 architecture and what advantages (if any) the new socket brings on paper.
Phenom II AM3 Architecture
AMD's new Phenom II AM3 Explained
AMD has definitely scored what we would call a win for the ages as far as its design and compatibility are concerned. But before we head into this, let's just take a little bit of a history lesson. K8 has certainly matured well, but this has caused some compatibility issues. The first issues had arisen when K8 Hammer came out with Socket 754 and supported a single channel memory controller on the CPU. While this platform had great potential, it still wasn't fast enough for AMD or the retail market wanting dual channel DDR memory on the CPU. This was soon after accomplished; however, an extra set of pins had to be added because the extra memory channel was on the CPU, so the pin count jumped from 754 to 939.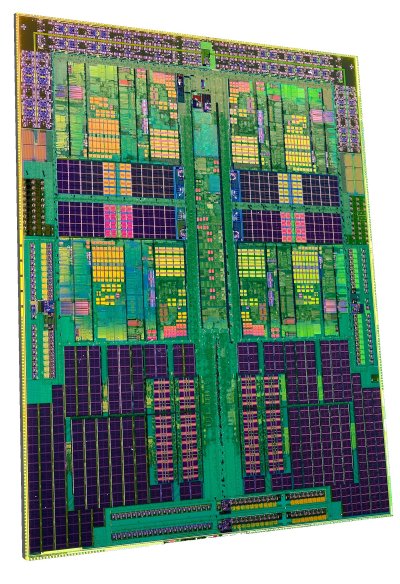 Now, the big question was what would happen to 754? - Well, it turned out AMD kept this socket for its value CPU Sempron line and still made single channel Athlon 64 processors as well, proving that they would continue to keep this socket right the way through the 939 processors lifespan.
When it came time to introduce DDR2 on the AMD K8, a new socket was introduced once again, this being the AM2 (or 940-pin) package array. However, overnight AMD dumped the 939 processors and focused on the 940; it was impossible to get any new 939 processors from AMD after the AM2 was released, which caused quite a bit of a stir for many people, especially amongst those who had just bought a 939 CPU hoping for some upgradability.
Dual Mode Memory Controller
To start things off on our AM3 processor, AMD has revolutionised the latest addition to the Phenom II family. All of the 800 series and 700 series CPU's have a dual mode memory controller. That is, it has a DDR2 and DDR3 memory controller onboard. This is the first CPU to incorporate two memory controllers on one CPU die.
AMD has used the same memory controller that exists in the current AM2 Phenom II processors with a maximum rated speed of 1066MHz. This allows the CPU to be inserted into AM2+ motherboards to run off up to four DDR2 memory slots, which is another plus for AMD as they have not limited the CPU to only two DDR2 memory slots on AM2+ boards.
The second memory controller is a dual channel DDR3 interface which supports four DDR3 DIMMs at the JEDEC spec of 1333MHz. There is no information on whether or not it has any XMP or EPP profiles for the modules; however, this is the first DDR3 memory controller from AMD, so we won't go too hard on them just yet.
Both controllers support the unganged memory mode which runs two independent 64-bit channels so that you can use mismatched memory modules (different sizes) yet still gain speeds faster than what single channel mode can deliver.
Cache
The first generation of Phenom II processors only came in one L3 cache size; 6MB. With the new 800 series AMD has also introduced a 4MB L2 cache series. The Phenom II 700 series will retain the 6MB L3 cache since AMD is limiting its cores to a tri-core CPU (X3 series). However, AMD wants to keep a performance gap between the 800 and 900 series, so the L3 cache will be reduced from the 6MB that the 900 series receives to 4MB on the 800 series.
In order to help reduce overall power consumption by the CPU, AMD has included a new HLT state. What this does is the Clock-to-Idle sub-cache bus can be periodically stopped to help reduce power consumption. This happens in Windows when the CPU enters the Cool'n'Quiet phase; L3 cache is cut off, allowing the CPU to run even more power efficient than previous generation AMD processors.
One of the new features added to the Phenom II series of CPU is Smart Cache. What this does is when the CPU enters its power down state, before access to the L3 cache is cut its Clock-to-Idle sub-cache bus is powered down. The L2 cache memory is then dumped into the L3 cache. This allows the L2 cache to shut down and save even more power. When it's required again, the data from L3 cache can be loaded back to L2 cache for quicker access.
Fabrication Process
It has taken AMD some time to move its process along, but it's finally happened. 65nm based K8 and K10's have been out for quite a while and in fact the entire AM2 series have been based on the 65nm process. While this is good, by today's standards it's a bit too big and inefficient. Intel has had 45nm products out for over a year with the Penryn based Core 2 and the Core i7. The upcoming Core i5 will also be based on this same 45nm wafer.
And finally AMD join them by embracing 45nm technology with the Phenom II processors. The X4 variant's die measures a mere 258mm2 and a total transistor count of around 758 million. That's a lot packed into one CPU. So far the Dresden plant in Germany is the only AMD fab producing the 45nm DLS Silicon on Insulator (SOI) technology, but hopefully AMD will soon have its other fabs producing the wafers to avoid any shortage of processors.
The AM3 Phenom II processor is part of the Stars architecture that AMD has called the K10 and is in fact given full support for AMD's Dragon platform. This means that AMD Phenom II 700, 800 or 900 series CPUs when paired with a 790FX/GX chipset board and a HD 4000 series GPU will be part of AMD's Dragon platform design and be awarded the Dragon logo.
The Processor
Now it's time to take a look at the processors themselves. AMD hasn't made any changes to the CPU's appearance apart from the Phenom II name now being lasered into the IHS. The heatspreader is of the same construction that all the previous AM2 processors used; there is no difference here. AMD has also managed to keep the thermal requirements of the Phenom II down as low as possible.
The back of the CPU looks no different than any other AM2 processor out there. That's a good thing considering that this CPU is designed to fit into AM2+ boards in order to use its DDR2 memory capabilities. In total it has 938 pins; AMD has removed two of them as being redundant over the last two years, so AMD now calls this an AM3 938-pin package.
In total, as of today's launch date AMD has a total of five AM3 processors on offer with more to come. Currently they have the following:
Quad Core AM3
Phenom II 805: 2.5GHz Core Clock, 4MB L3 Cache, 0.875v - 1.425v Voltage
Phenom II 810: 2.6GHz Core Clock. 4MB L3 Cache, 0.875v - 1.425v Voltage
Phenom II 910: 2.6GHz Core Clock, 6MB L3 Cache, 0.875v - 1.425v Voltage
Triple Core AM3
Phenom II 710: 2.6GHz Core Clock, 6MB L2 Cache, 0.875v - 1.425v Voltage
Phenom II 720BE: 2.8GHz Core Clock, 6MB L2 Cache, 0.875v - 1.425v Voltage, Unlocked CPU Multiplier for better overclocking
The Lineup Rant
This new lineup of processors will be added to the Phenom II 920 and 940 processor family which is already on the market and this I feel is where AMD makes an obvious mistake. Now, normally I wouldn't consider adding this to an article as it's up to the consumer to make his or her own choice(s), but this is one that just has to be said.
It's just on one month ago that AMD released the AM2 based Phenom II 920 and 940 processors. These are 45nm products that support the AM2+ socket and offer DDR2 support ONLY. The question is, did AMD plan to release AM3 based CPU's so soon after the original Phenom II processors, or was it simply a rushed push along by the marketing team to get a new CPU out? Let's explore this.
If AMD knew that it would be only one month between the release of the Phenom II DDR2 only variants and the Phenom II AM3 processors that carry both DDR2 and DDR3 memory support, why then would you release a whole new product that can only be called inferior just one month earlier? - Anyone who is looking for an upgraded processor for their AM2+ board to extend its life would be silly not to look at the AM3 processor, not one of the new AM2+ based Phenom IIs. Why? - Firstly, it has support for DDR2 so there are no new boards or memory required. When DDR3 comes down in price (which it will now that AMD are also supporting it), the user can go get a new board and DDR3 memory kit and still use the same CPU to save more money.
In my honest opinion, in this instance the Phenom II 920 and 940 are guaranteed a near instant death on the market. Why limit yourself to one type of memory when you can have a CPU that will give you an upgrade path later on down the track?
Wrap-up
With all the above said and done, AM3 certainly looks like a decent step forward for AMD with its backward compatibility and much welcomed DDR3 memory support. But sadly we won't be able to give our final thoughts on these new processors until we get our platform up and running once again so that we can fire up our benchmarks and see how things turn out in the real world.
As mentioned earlier on, we're looking forward to getting our full AMD Socket AM3 Performance Analysis online a little later in the week, so keep your eyes peeled for that one.
PRICING: You can find products similar to this one for sale below.

United States: Find other tech and computer products like this over at Amazon.com

United Kingdom: Find other tech and computer products like this over at Amazon.co.uk

Australia: Find other tech and computer products like this over at Amazon.com.au

Canada: Find other tech and computer products like this over at Amazon.ca

Deutschland: Finde andere Technik- und Computerprodukte wie dieses auf Amazon.de
We openly invite the companies who provide us with review samples / who are mentioned or discussed to express their opinion. If any company representative wishes to respond, we will publish the response here. Please contact us if you wish to respond.
Related Tags