For the course of 2015 so far I've been running an LG 34UC97 monitor as my workstation display, taking in its glorious 34-inch size and 3440x1440 resolution. Since my review of the LG 34UC97 back in December 2014, the UltraWide monitor market has really blown up.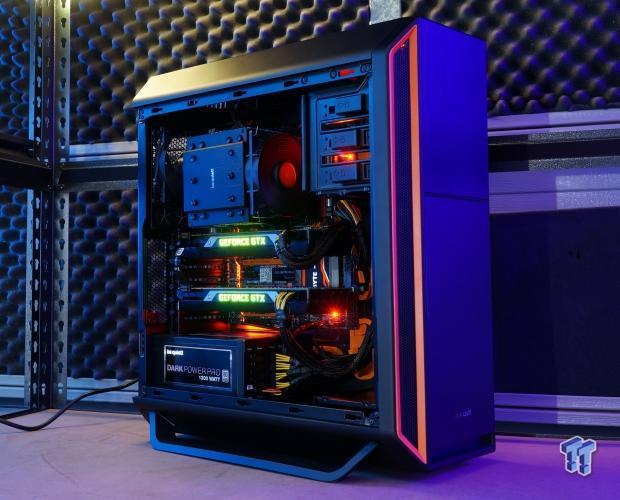 We're seeing a new 21:9 display released each month, and we're getting closer to the one that will rule them all: a 34-inch monitor with a native resolution of 3440x1440, but with NVIDIA's G-Sync technology. We should see that released next month, and you can bet your old display we'll have one of those to review very soon.
Until then, I've noticed that no sites are really covering UltraWide resolutions in their benchmarks. Well, we are starting today. We will be running all of our future cards in four resolutions: 1920x1080, 2560x1440, 3440x1440 and 3840x2160. But before then, we're going to do a couple of articles to bring you up to speed on various video cards running 3440x1440, and how they perform in our benchmark suites.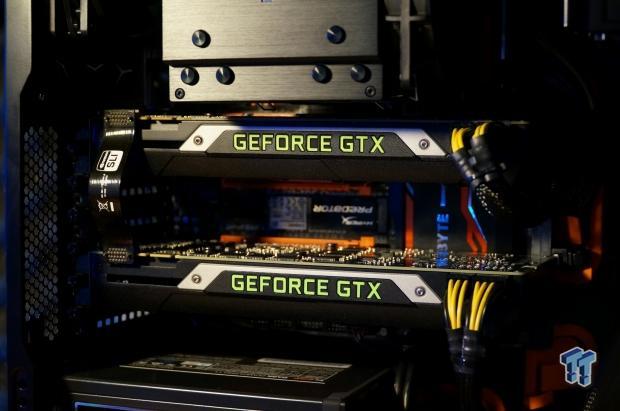 We're starting off with NVIDIA's line up of cards, where we have tested the GeForce GTX 780, GTX 980, GTX 980 Ti and the Titan X. After this article, we'll look at SLI results with all of those cards, and then we'll move onto the AMD side of things (with single, and multi-GPU setups).
Gaming at 3440x1440 is just utterly beautiful, with the 21:9 aspect ratio really adding to the experience in some games. I'm mostly a Battlefield 4 player and the additional horizontal pixels are glorious, especially when you mix it with a 95-degree FOV with the in-game settings.
What We're Using
As for our system, we have worked with be quiet!, GIGABYTE and Kingston on our new system that we wrote a build guide for here. It's quite the system, with the breakdown in specifications below:
CPU: Intel Core i7-5830K (stock clocks)
Cooling: be quiet! Dark Rock Pro 3
Motherboard: GIGABYTE X99-SOC Champion
RAM: Kingston 32GB (4x8) HyperX Fury DDR4-2666 (HX426C15FBK4/3)
Storage: Kingston HyperX Predator 480GB M.2 PCIe SSD
Display: LG 34UC97 (34-inch UltraWide 3440x1440 21:9)
PSU: be quiet! Dark Power Pro 1200W
Case: be quiet! Silent Base 800
OS: Windows 7 Ultimate x64
Drivers: GeForce 353.30
Benchmarks
Heaven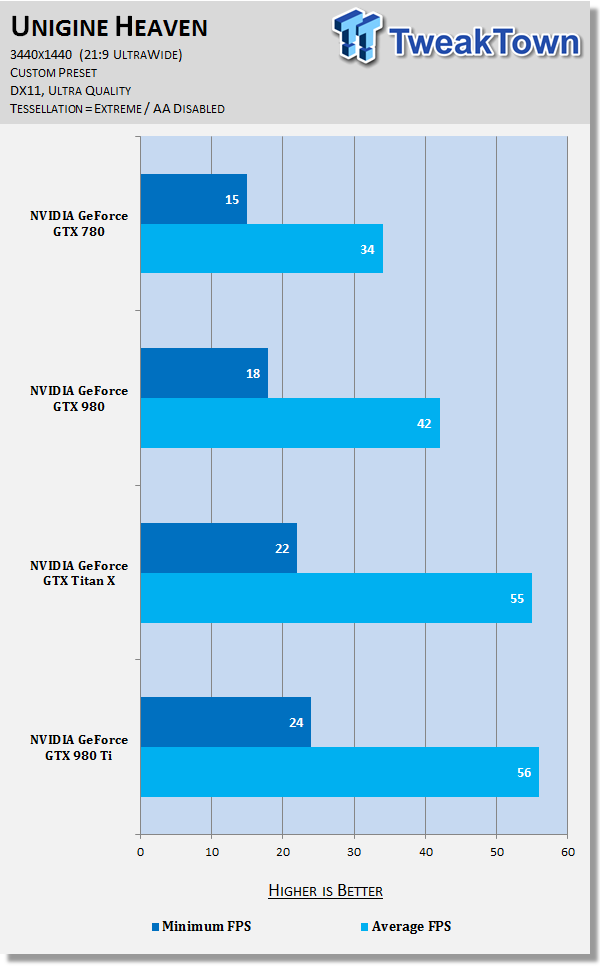 Battlefield 4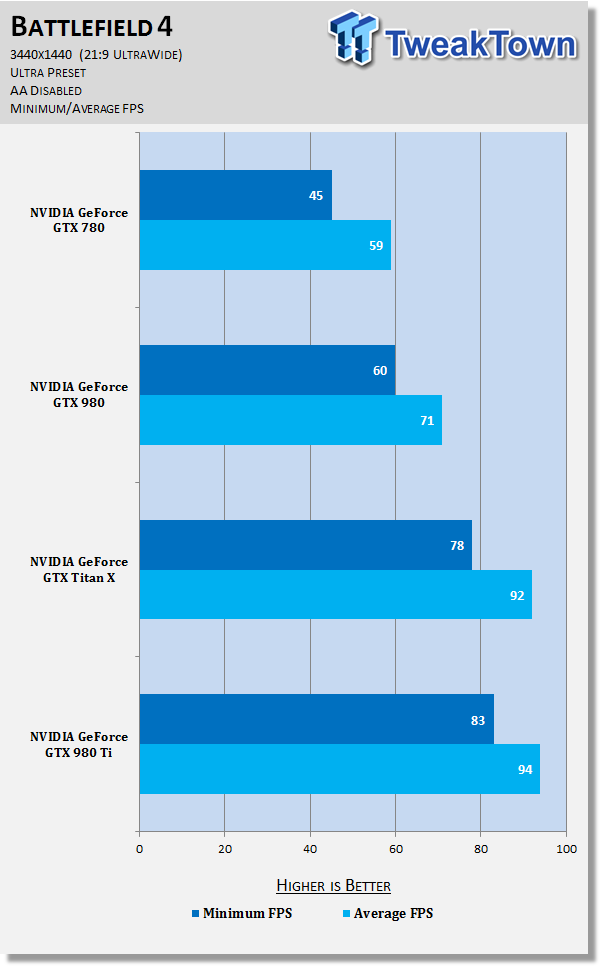 Grand Theft Auto V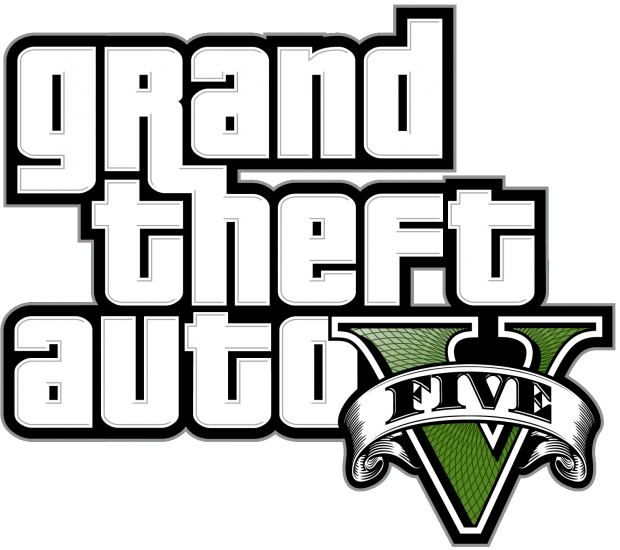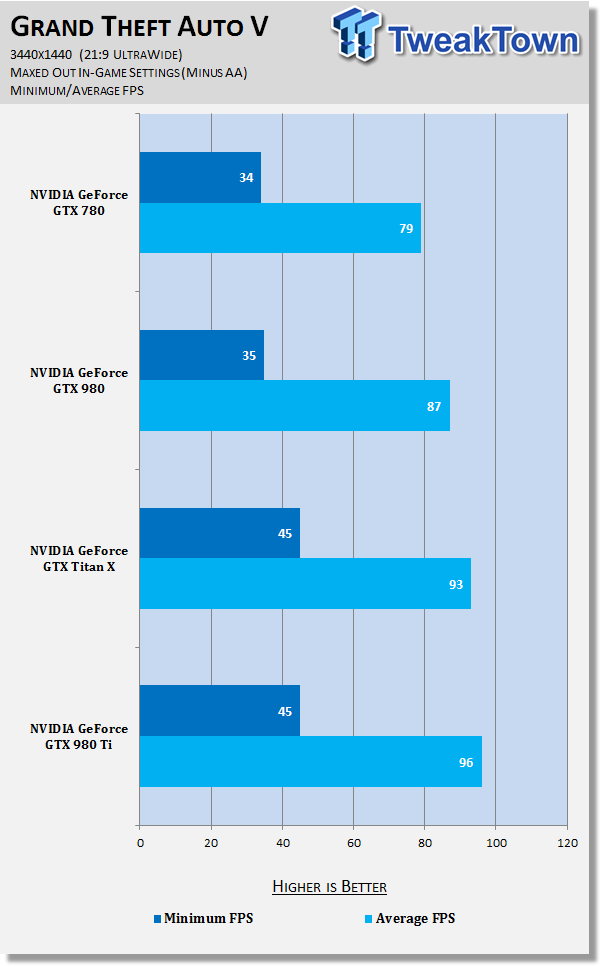 GRID Autosport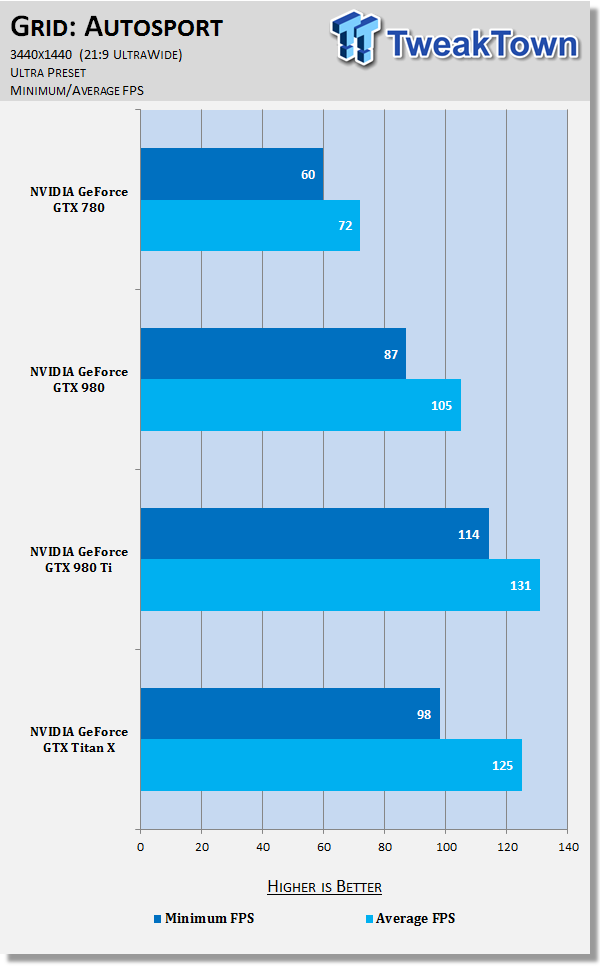 Metro: Last Light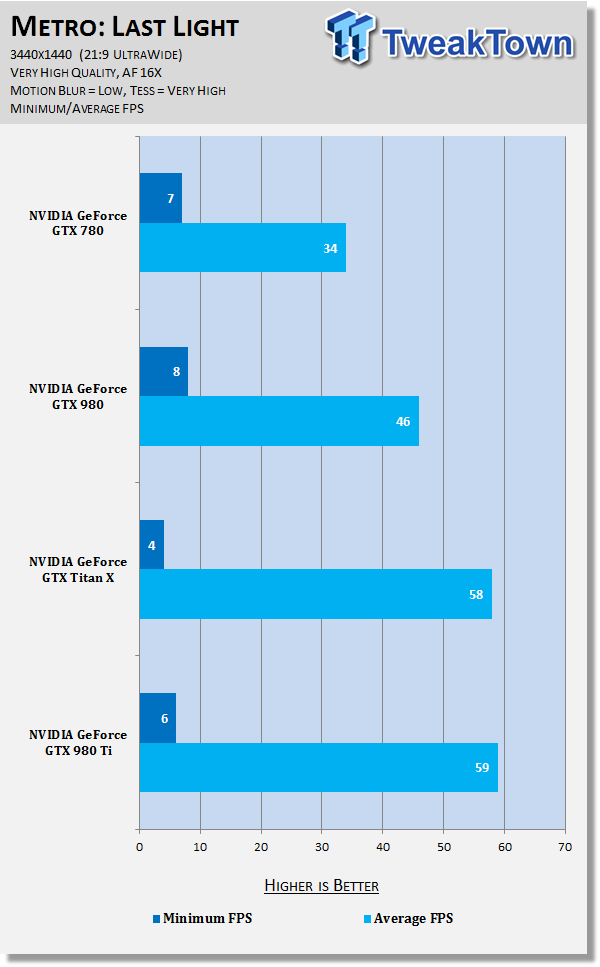 Middle-earth: Shadow of Mordor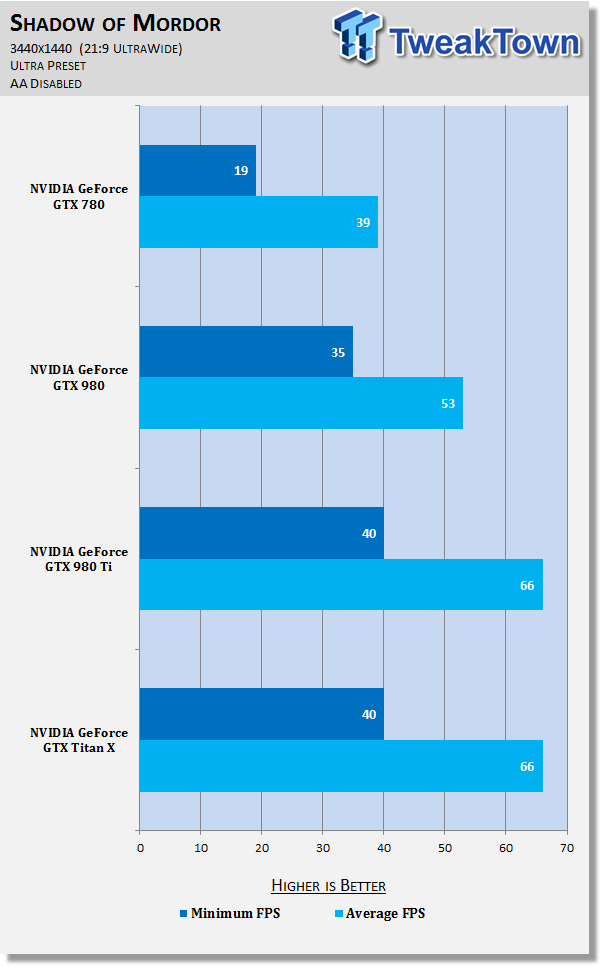 Thief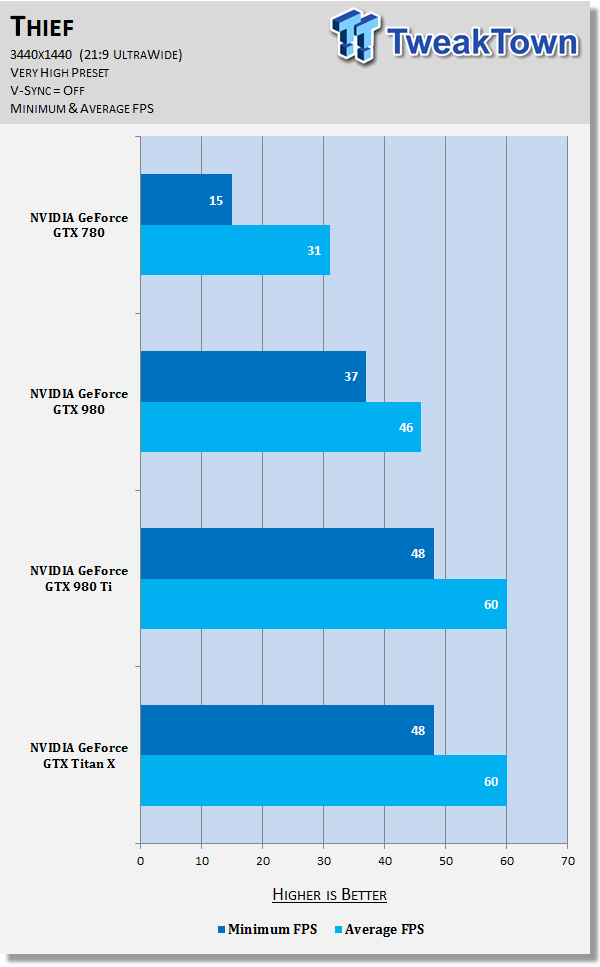 Tomb Raider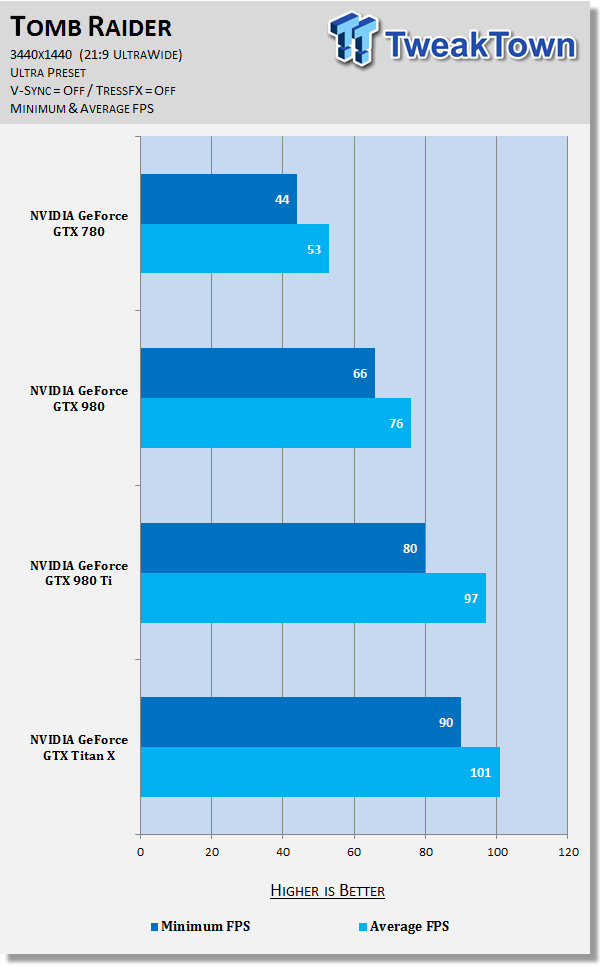 BioShock Infinite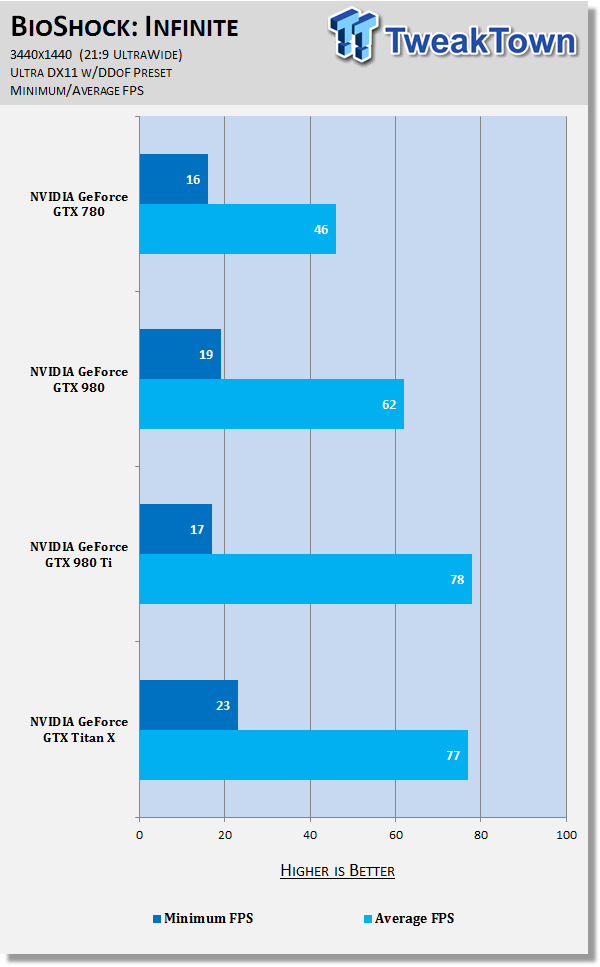 Final Thoughts
So there we have it, some of the latest cards from NVIDIA benched at 3440x1440 with some surprising results. Even the older GTX 780 holds its own, especially in something like Battlefield 4 where we have 59FPS average. This is absolutely acceptable for a 60Hz panel, which is what we were testing on, to hit 59FPS average. With a few tweaks to the in-game visual settings, you could hit 60FPS minimum on an older card in Battlefield 4.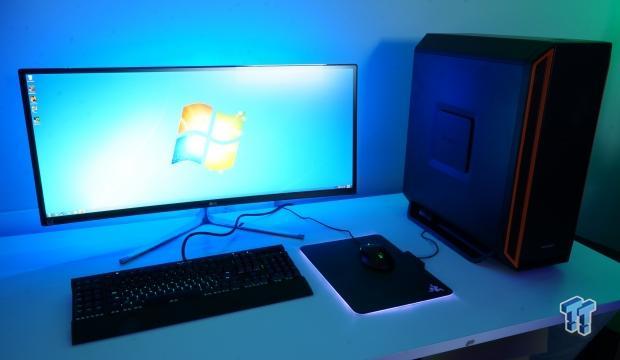 On the reference GTX 980, we're seeing an average of around 60FPS (or so) on all of our games. With some adjustments to the in-game settings, you'll see 60FPS minimum, and that's on the reference GTX 980. If you were to pick up a custom GTX 980 from the likes of ZOTAC, MSI or ASUS, the performance is only going to be better.
Next up, we're going to test out these cards again in SLI and then once SLI results are finished, we'll swap out all of our NVIDIA hardware for the AMD side of things and run the benchmarks again. Then we'll have an article comparing the top two cards from both sides against each other, as well as a run down of all of the cards performance.
Stay tuned, as our 34-inch UltraWide 3440x1440 content is only just beginning!
Last updated: Nov 3, 2020 at 07:12 pm CST