Plextor M9P+ 1TB NVMe PCIe Gen3 x4 HHHL AIC RGB SSD Review
The new SSD performance leader is set to hit retail channels sometime in Q1 2020. Here's our full review.

Published
5 minute read time
TweakTown's Rating: 95%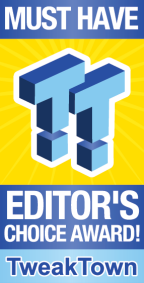 The Bottom Line
Plextor's M9P+ is the best flash-based SSD for gaming we've ever tested.
Introduction & Drive Details
It's been some time since Plextor launched a new line of NVMe SSDs. The last Plextor NVMe SSD we looked at was their M9Pe series. The M9Pe series proved to be one of the top performing SSDs at the time. Plextor kept refining their firmware and by the time they were done the M9Pe delivered a user experience that rivaled anything available. Since then, we've seen nothing new on the NVMe front from Plextor, until today.
Plextor's newest is more of a refresh than a completely new SSD. Even the name M9P+ suggest the drive is a refresh of the M9Pe series. The M9P+ comes armed with the newest 96L BiCS4 TLC flash and a slightly different controller than before. Last go around, the M9P series came with a Marvell 88SS1093 8- channel controller, this time we find a Marvell 88SS1092 8-channel controller on board. We couldn't find any difference between the two controllers on Marvell's spec sheet other than the 88SS1092 being targeted specifically for enterprise applications.
Like its older sibling, the M9P+ isn't going to wow anyone with eye-popping sequential speeds, insane random performance at queue depths that no one will ever reach or record-breaking synthetic scores. However, what this drive WILL do is deliver a user experience that is currently unmatched by any flash-based SSD that we know of. Only Optane can deliver a better user experience, but Optane with high capacity is unaffordable for most enthusiasts.
As we've said a thousand times before, it's all about user experience - which we define as low latency under typical use case scenarios. With user experience as our definition of performance in mind, let's get into the review so we can show you exactly why we consider Plextor's M9P+ the best performing flash-based SSD at this time.
Drive Details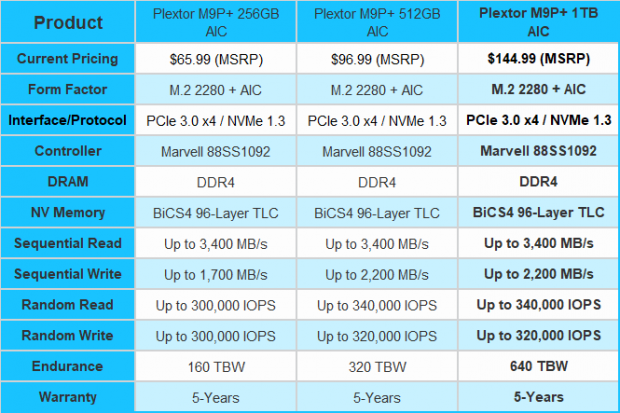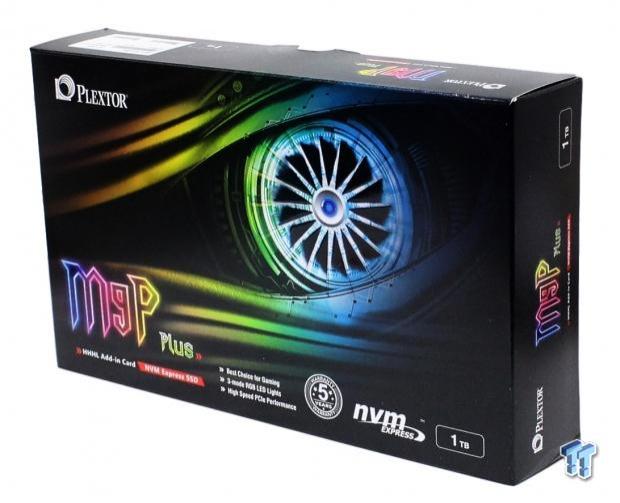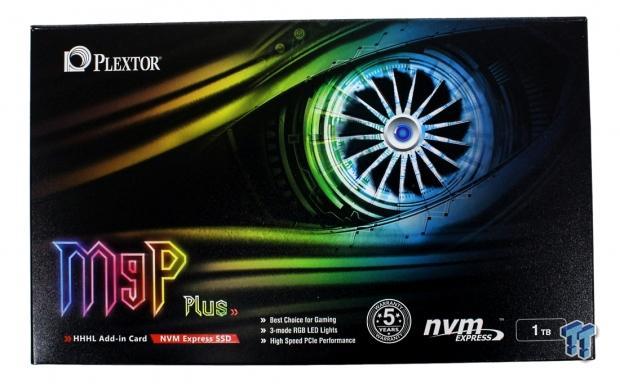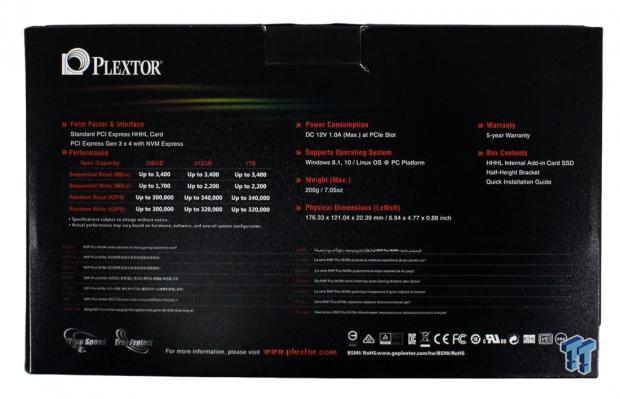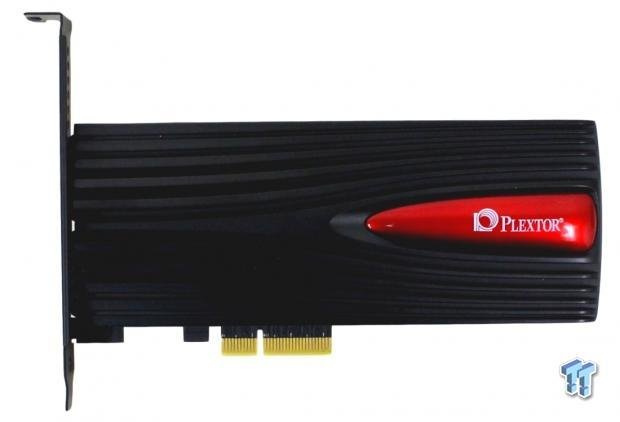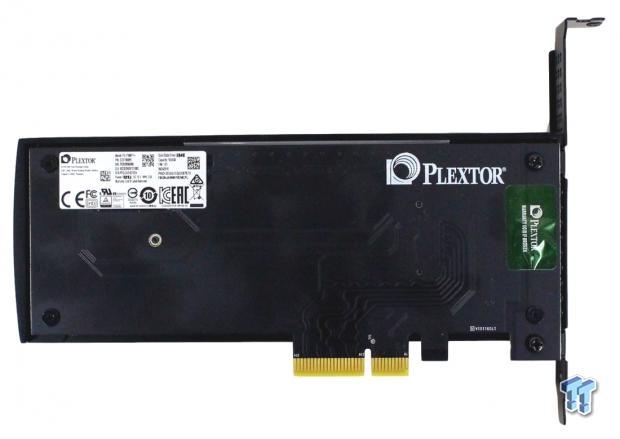 The packaging is familiar as is the AIC (Add-In-Card). If we were to remove the large solid aluminum heat sink, we would find an M.2 x 2280 SSD mounted to the AIC PCB. You could remove the M.2 and use it like a normal M.2 SSD if you wanted, but you will void the warranty and not get to enjoy the super-cool RBG effects built onto the AIC PCB.
The good news is that Plextor gives you options if you prefer a M.2 x2280 form factor instead of the AIC form factor. The M9P+ is also going to be available as a bare M.2 or M.2 with integrated heat sink, both options will be a bit cheaper than the AIC version we have on the bench today.
SSD Toolbox
Plextool NVMe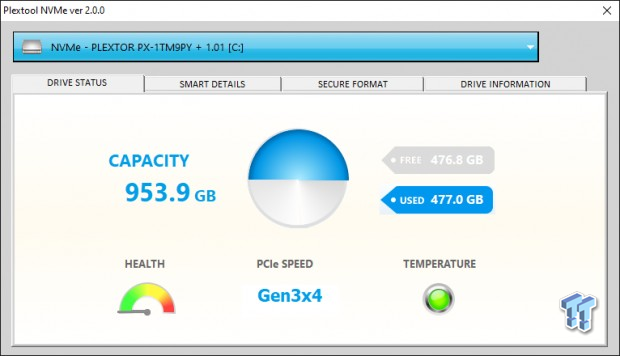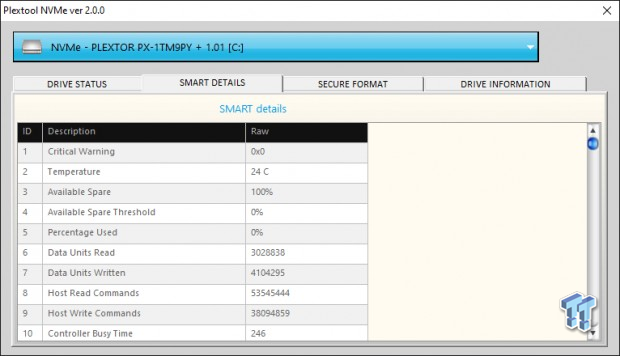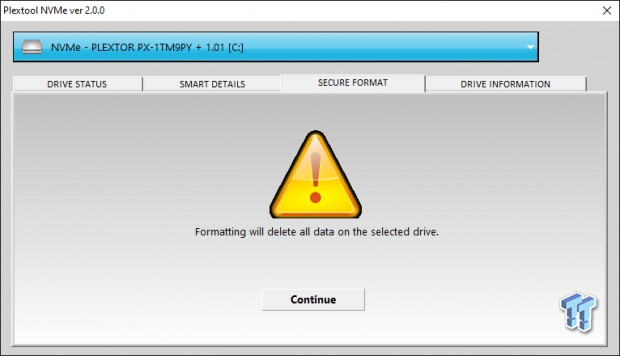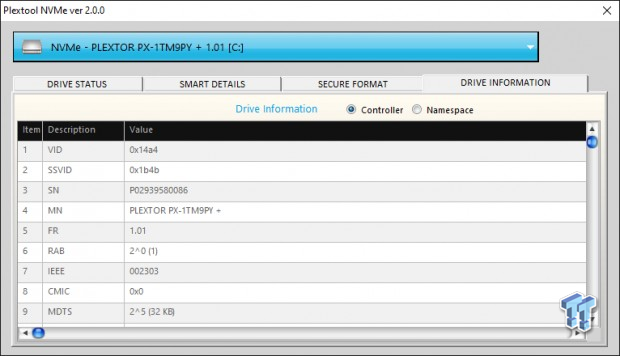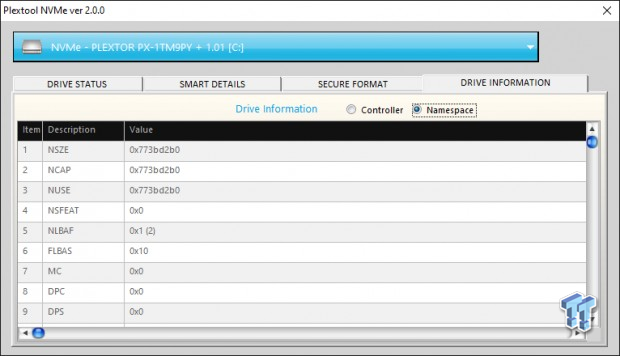 Plextor does provide a basic SSD Toolbox that is compatible with M9P+. The toolbox allows you to check the status of your SSD, look at SMART details, secure erase and view detailed drive information. Notably missing is firmware updating, but Plextor does provide a separate standalone tool to update firmware.
Synthetic Benchmarks: CDM & Anvils
CrystalDiskMark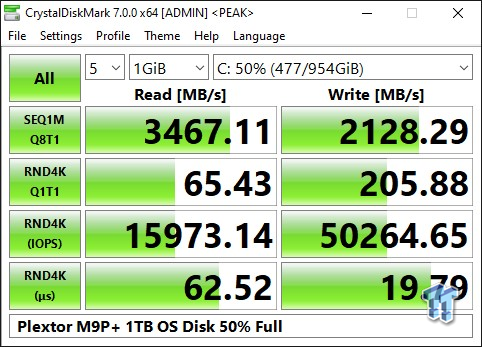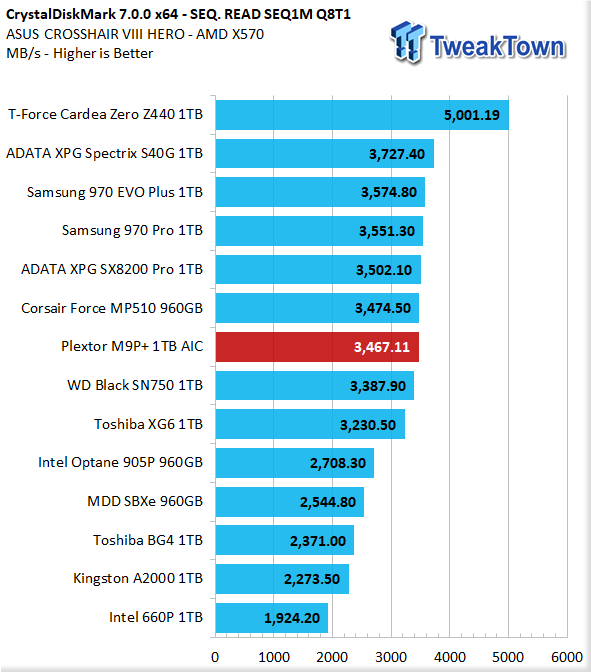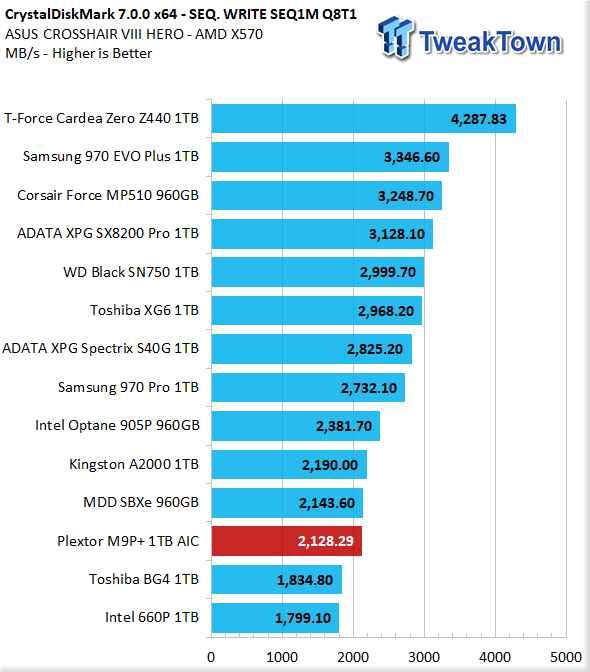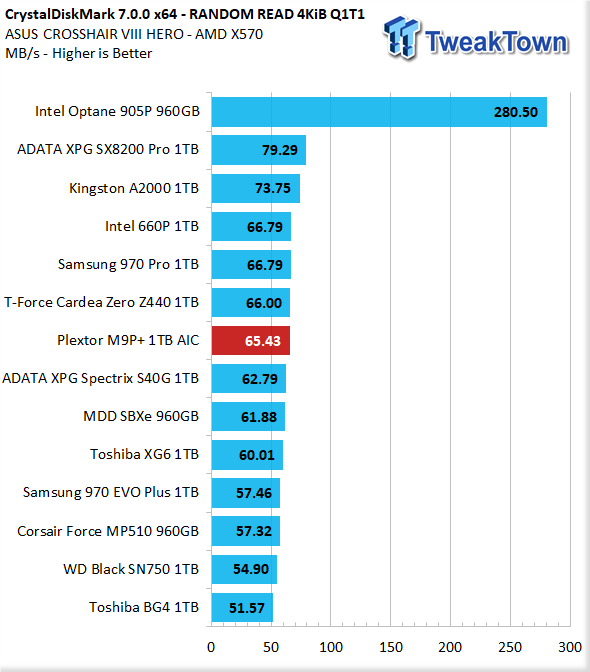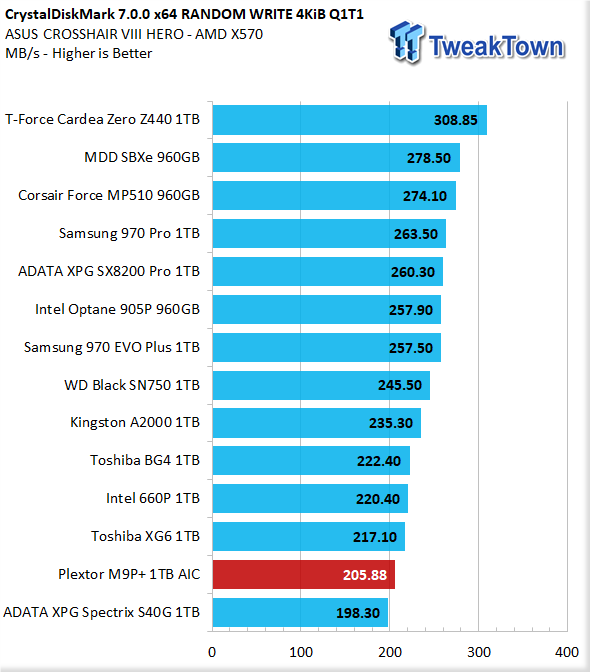 We perform all testing with the test subject running as our system (OS) disk filled 50% with data. We test this way because we want to accurately simulate the most common use-case scenario. We do not believe that testing an empty secondary device tells the whole story and therefore we consider such testing to be inherently flawed.
Sequential performance is pretty much on-par with factory specifications. Random read performance at QD1 looks good, but like we stated earlier the M9P+ doesn't dazzle much in terms of synthetic testing.
Anvil's Storage Utilities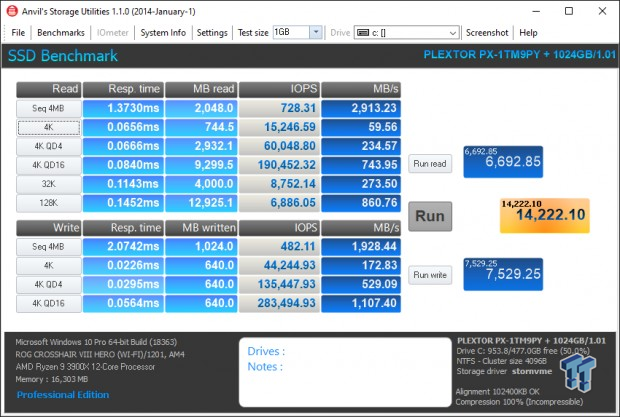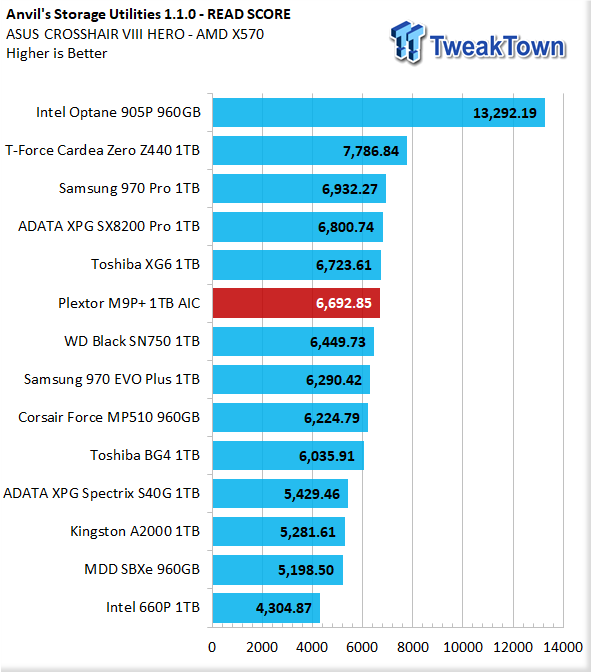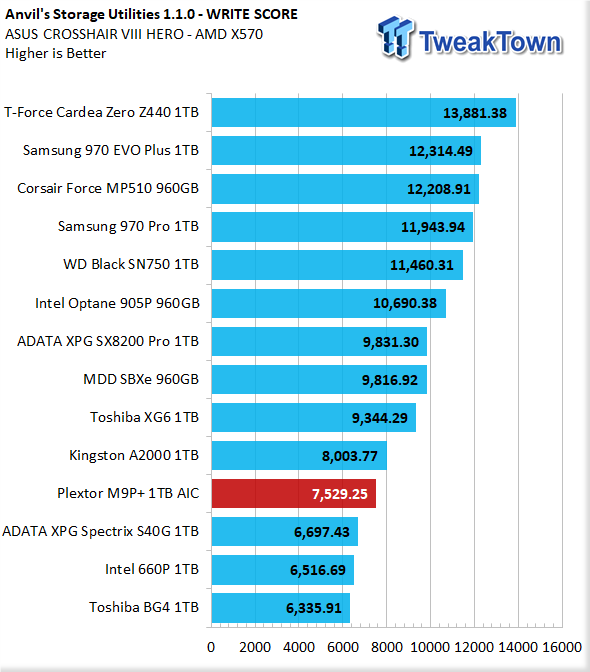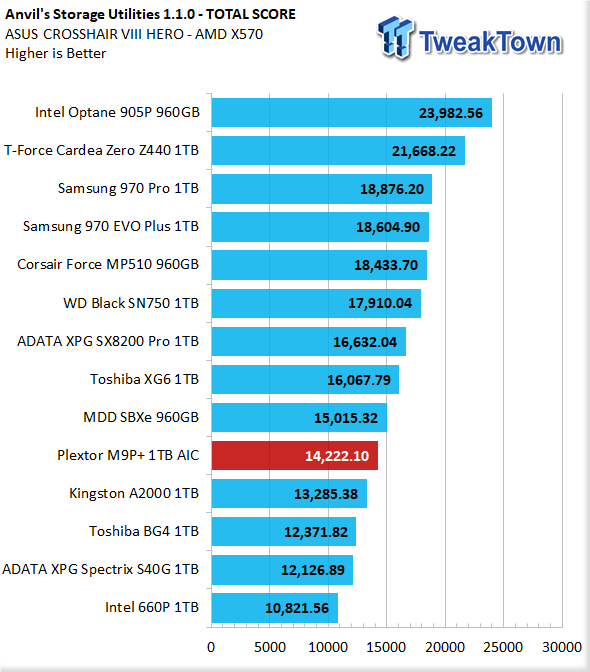 We like to focus in on overall read score, as it typically illustrates how a drive performs in relation to its competition. In terms of read scoring, the M9P+ delivers above average performance. Here again, we really have no indication of what the M9P+ is really made of.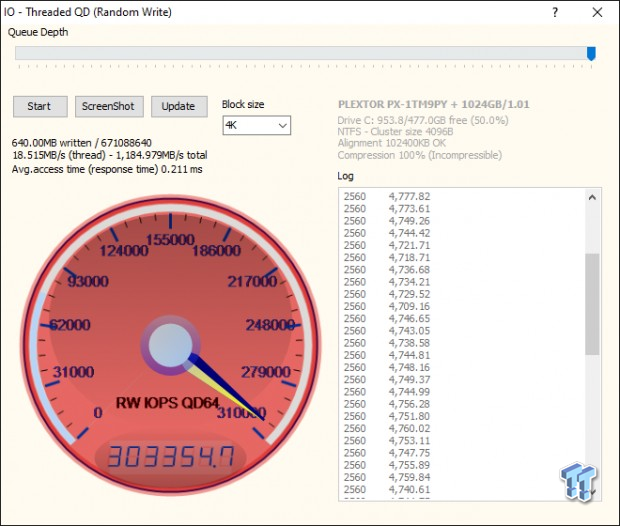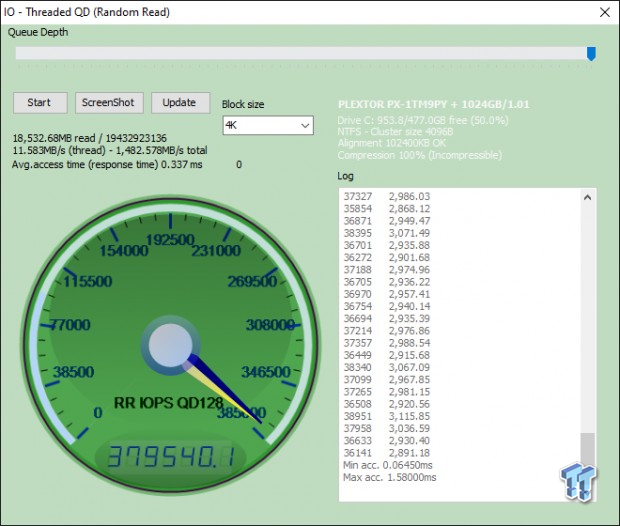 We don't place any importance on max IOPS, we are just showing what the drive can deliver while running in our test-state. We can exceed factory specs for max random read performance but cannot quite hit factory specs for max random write.
Synthetic Benchmarks: AS SSD & ATTO
AS SSD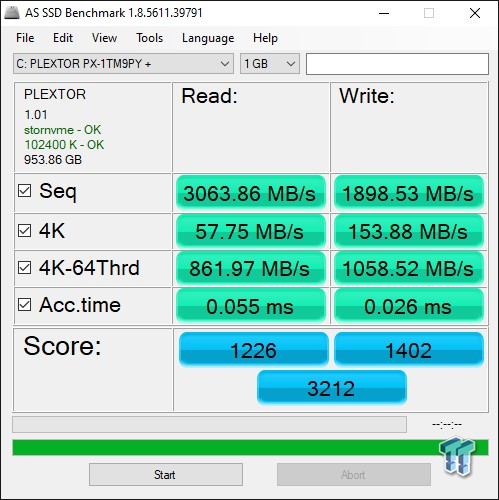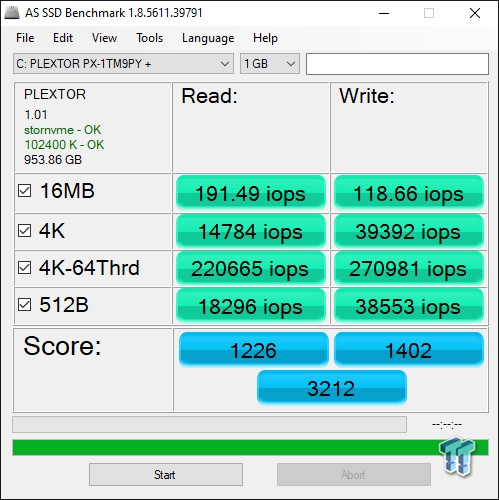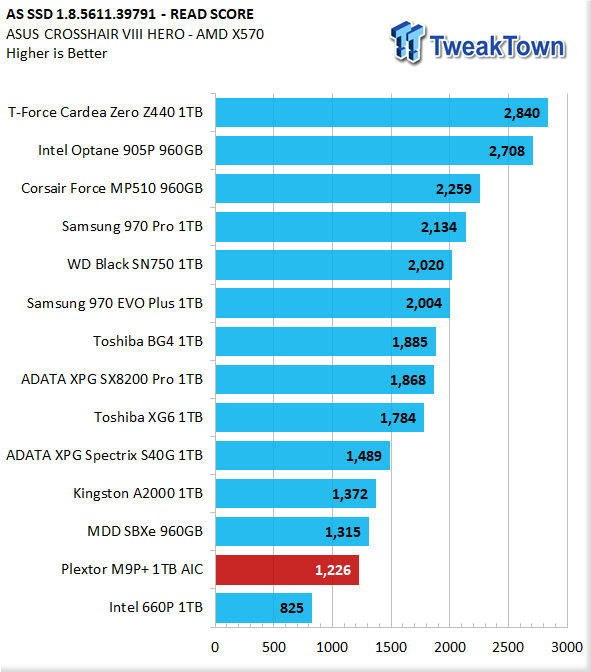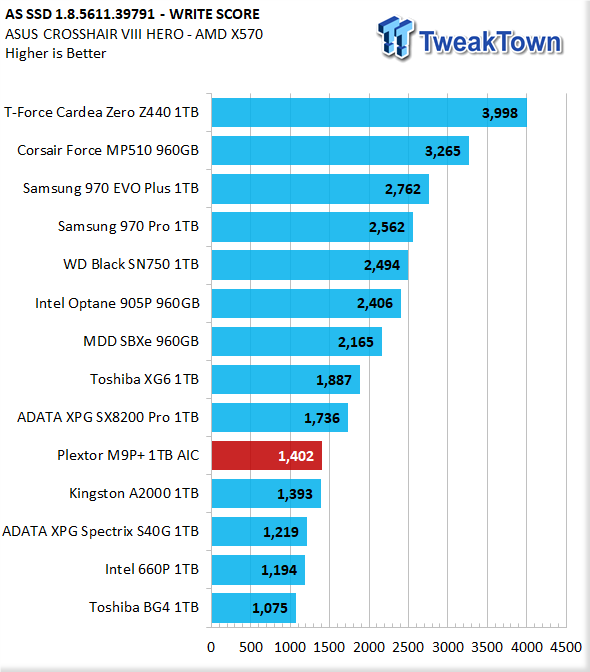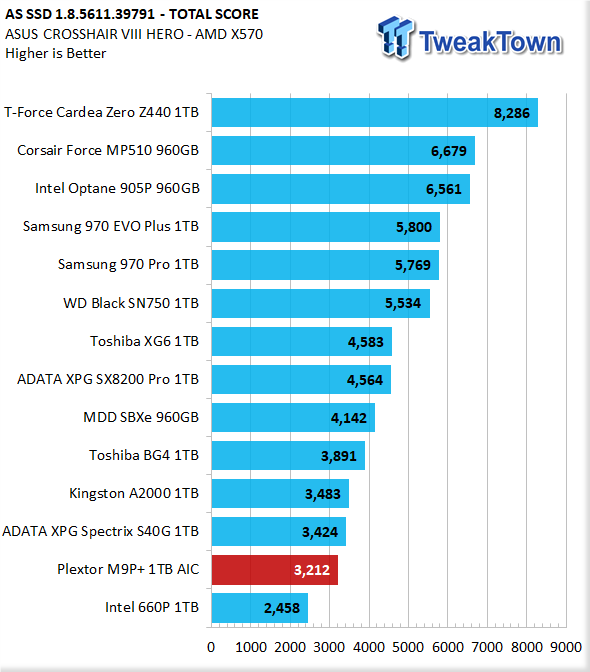 Once again, the Plextor M9P+ isn't giving up any secrets via synthetic performance. If we were to just use synthetic benchmarks like so many other review sites do, we would be quickly coming to the conclusion that the M9P+ is at best an average performer.
ATTO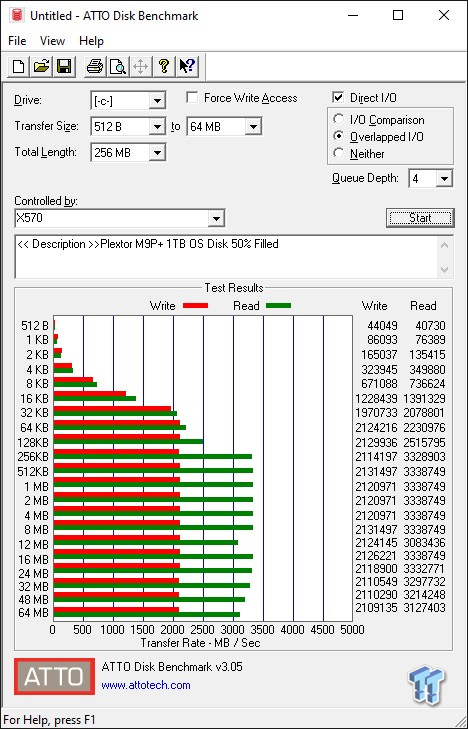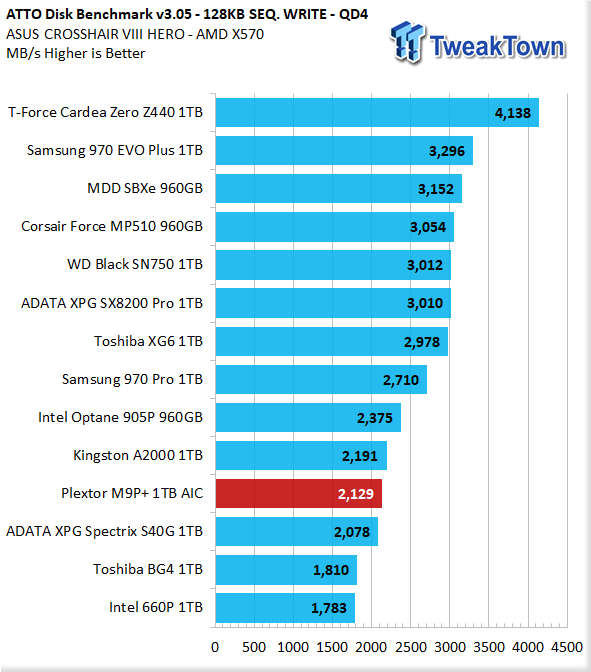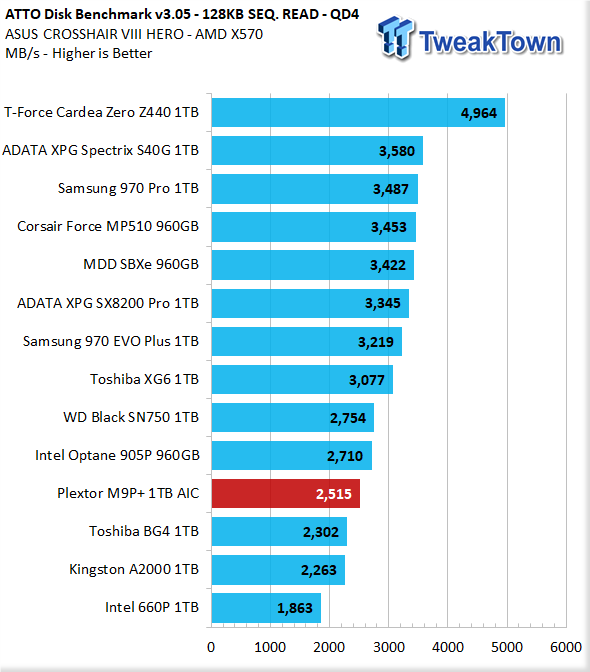 Focusing in on 128KB sequential transfers we again find the M9P+ hovering near the bottom of our charts. Still no indication of the inner beast in terms of synthetic performance. We will say that although we have seen nothing outstanding via synthetic testing to this point, we have taken notice of the unbelievably fast boot speed and lightning quick responsiveness within Windows.
Real-World Testing: Transfer Rates & Gaming
Transfer Rates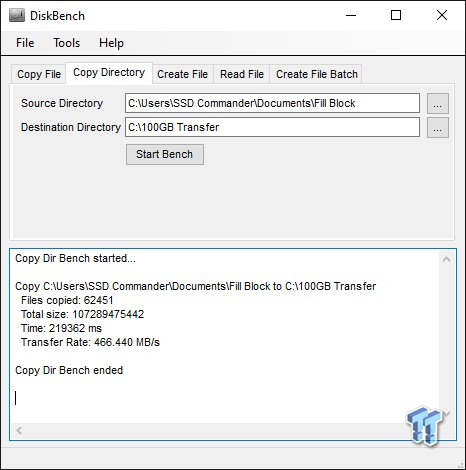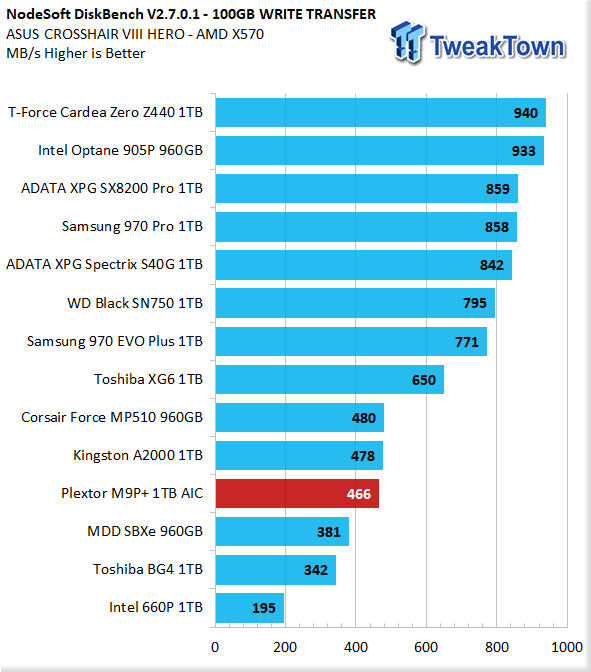 Our write transfer is 100GB in size and composed of more than 62,000 files. Needless to say, this is no easy test. The M9P+ does okay, but nothing to write home about. Although this test does have some real-world significance, we do not consider this test to be much of an indicator in terms of user experience because transfers of this nature rarely occur in typical user scenarios.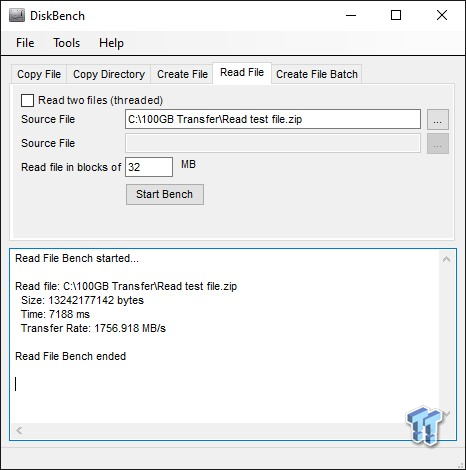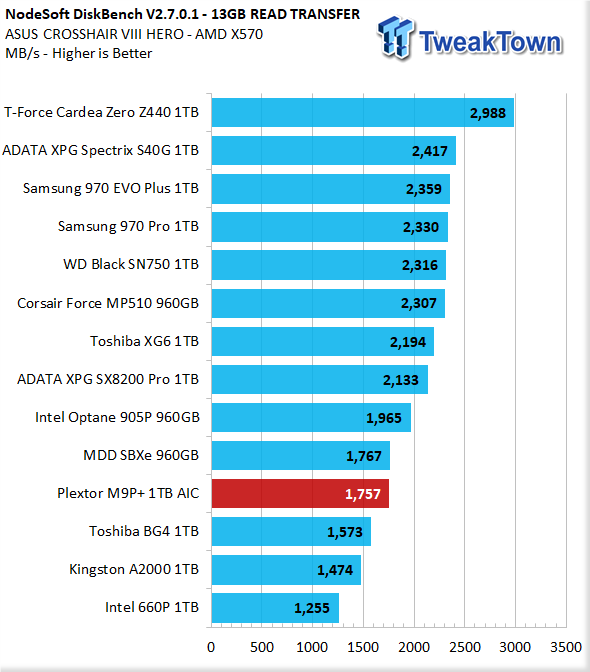 One last time the M9P+ is keeping a low profile. Barely on the radar, laughing inside knowing it has not revealed its final form, and is about to unleash holy hell on the unsuspecting competition...
Game Level Loading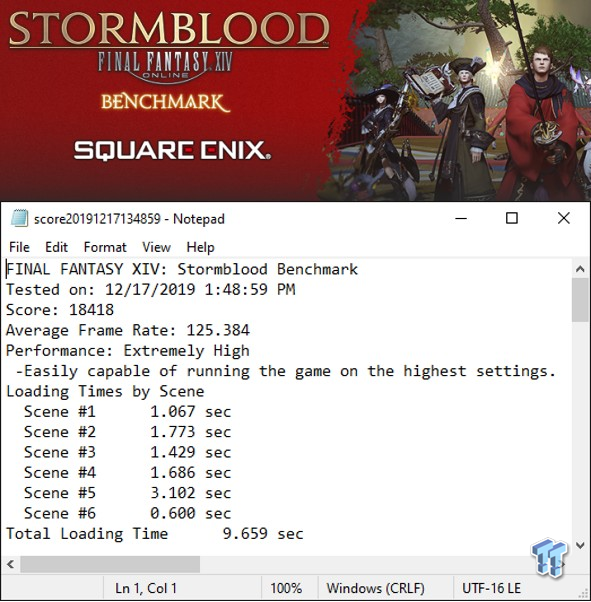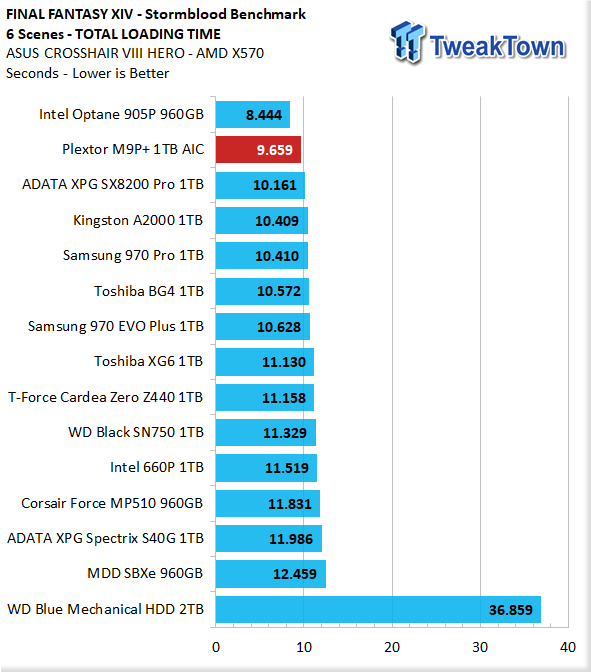 The M9P+ comes out of stealth mode and drops an absolute bomb on the competition. There are a lot of so called "Gaming" SSDs, but the M9P+ actually is a gaming SSD. Nothing flash-based is even close to as fast as the M9P+ when loading game levels. This is premium user experience, performance you can feel, not some meaningless synthetic number.
Real-World Testing: PCMark 10 Storage Tests
PCMark 10 Storage Test is the most advanced and most accurate real-world consumer storage test ever made. There are four different tests you can choose from, we run two of them. The Full System Drive Benchmark and the Quick System Drive Benchmark. The Full System Drive Benchmark writes 204 GB of data over the duration of the test. The Quick System Drive Benchmark writes 23 GB of data over the duration of the test. These tests directly correlate with user experience. Of the two tests, we feel that the Quick System Drive Test most accurately replicates a typical user experience.
PCMark 10 Full System Drive Benchmark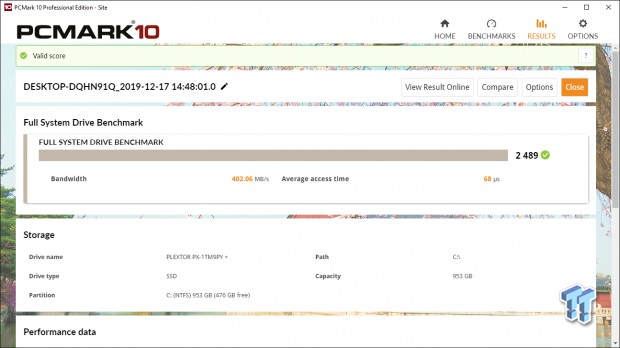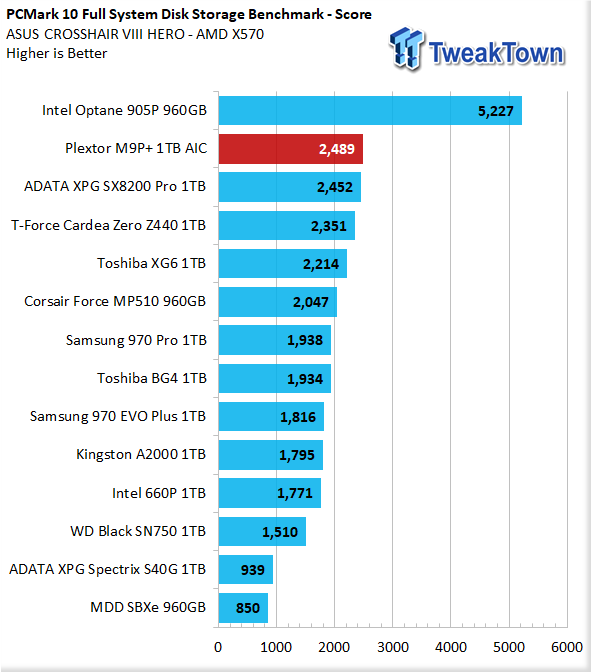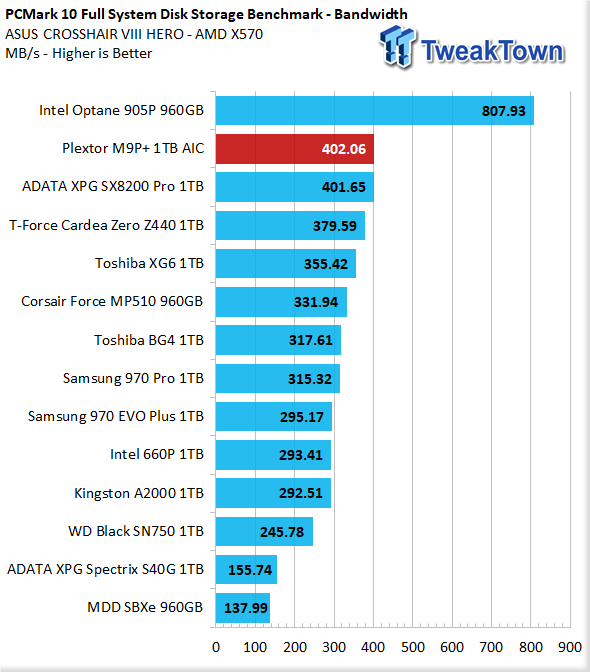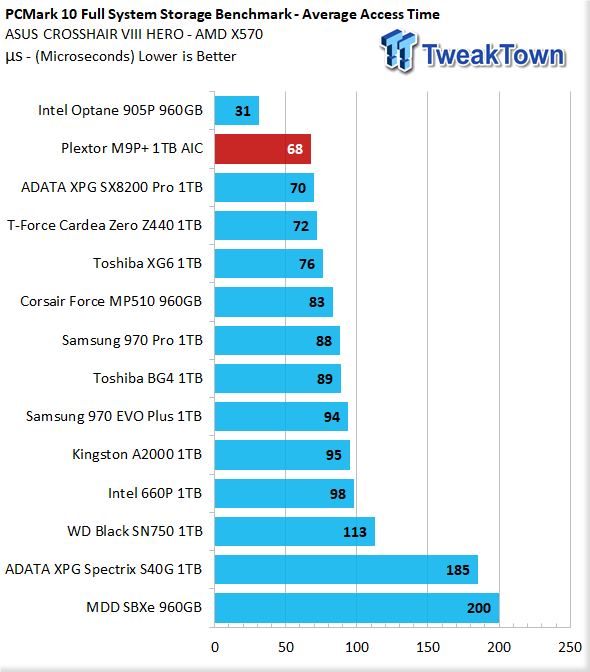 The M9P+ takes no prisoners and edges out the mighty SX8200 Pro 1TB for the top spot. This new multi-threaded test is far more accurate than PCMark 8's single threaded Storage Test and has significantly changed the pecking order from what we are used to seeing.
PCMark 10 Quick System Drive Benchmark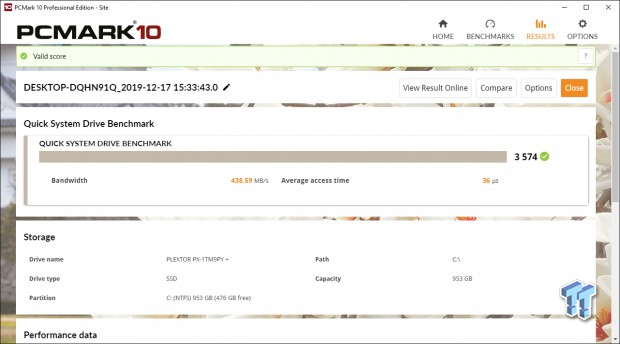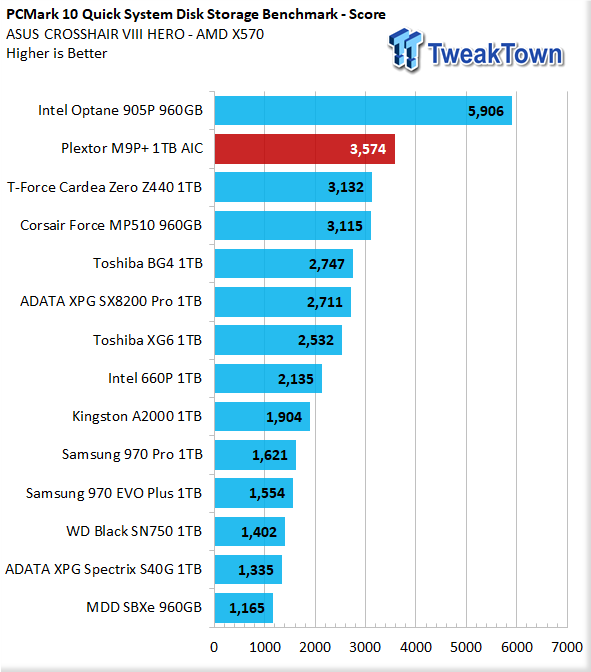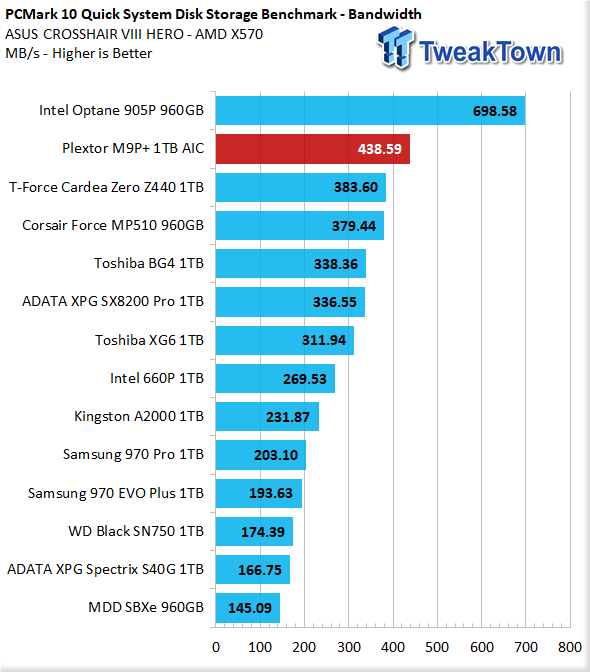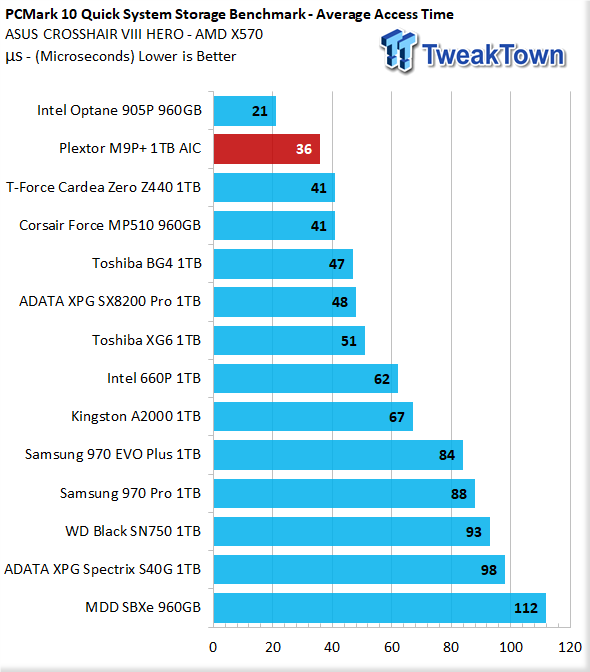 This time, the M9P+ has no flash-based competition even close to it. The Quick System Disk test is actually harder for most drives to handle (ie Samsung), but not Plextor's newest. The M9P+ eats this test alive furthering our assertion that other than Optane, this SSD will deliver what is currently the best user experience available.
Final Thoughts
When we got the M9P+ in for testing we had no idea it would prove to be a real-world juggernaut. Afterall, it is using a Marvell controller that has been around for quite some time. We knew that the update to BiCS4 flash would give it a nice boost, but we weren't expecting it to beat everyone where it matters most.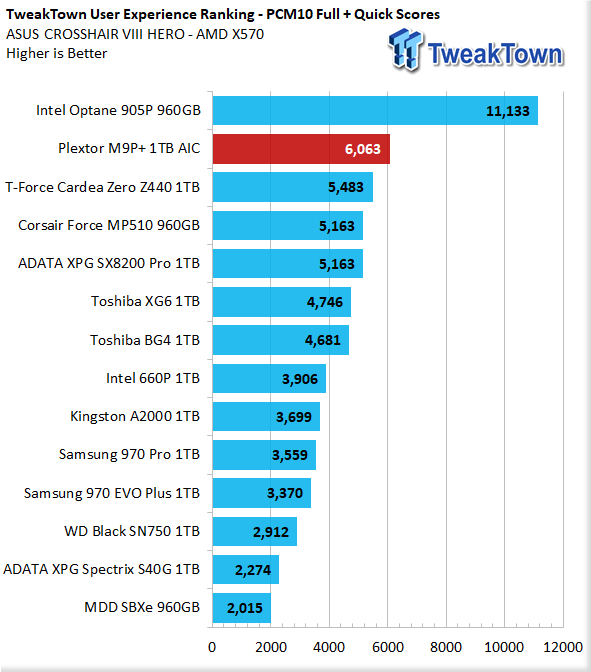 Going forward we will keep a running chart that ranks SSDs in the order of user experience based on PCMark 10 storage testing. We aren't saying that synthetic testing doesn't matter, just that it can be misleading at times as demonstrated by the SSD we reviewed today.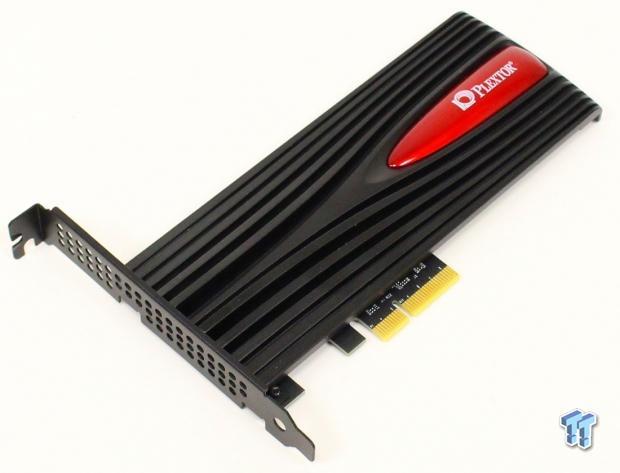 As for Plextor's newest, we couldn't be more pleased with the results it is serving up. As we stated previously, there are a lot of so called "Gaming" SSDs on the market that do not really live up to the hype. The Plextor M9P+ actually does deliver a superior gaming experience, in fact we believe it to be the best flash-based SSD available for gaming. We don't have an exact date when the M9P+ will hit retail channels, but it's worth looking out for.
Plextor's M9P+ SSD is TweakTown approved and highly recommended.
Pros
Cons
| | |
| --- | --- |
| Performance | 100% |
| Quality | 95% |
| Features | 90% |
| Value | 95% |
| Overall | 95% |
The Bottom Line
Plextor's M9P+ is the best flash-based SSD for gaming we've ever tested.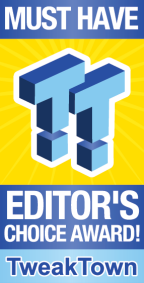 We openly invite the companies who provide us with review samples / who are mentioned or discussed to express their opinion. If any company representative wishes to respond, we will publish the response here. Please contact us if you wish to respond.