Captain America: The First Avenger 4K Blu-ray Review
Captain America shines like the beaming star of hope that he is in this review of the 4K edition of Captain America: The First Avenger.

Published
2 minutes & 54 seconds read time
TweakTown's Rating: 83%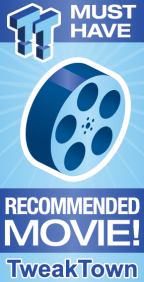 The Bottom Line
One of the initial entries in what would become the Marvel Cinematic Universe, Captain America not only holds up, but shines anew in this 4K release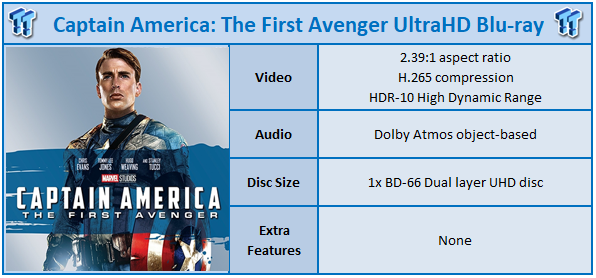 Captain America: The First Avenger 4K Ultra HD Blu-ray
Nearly ten years on from its original release, it's certainly an interesting exercise to revisit Captain America: The First Avenger through the lens of everything that's come after it. While the same level of self-assured confidence that's evident in current productions isn't quite on show, The First Avenger undoubtedly holds up well as both a stand-alone film that launched a relatively unknown property, as well as one that helped lay the track for the Marvel train to gather speed.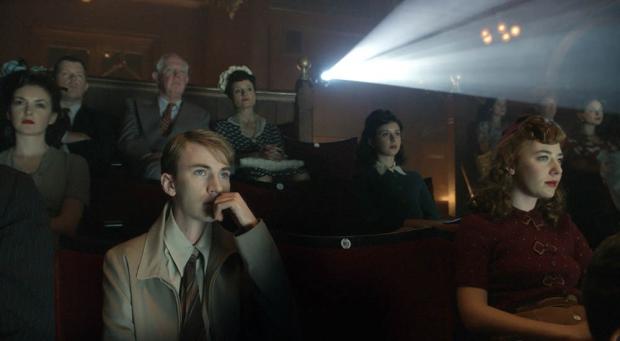 When would-be WWII volunteer Steve Rogers (Chris Evans) is repeatedly turned down due to his diminutive size, Dr. Abraham Erskine (Stanley Tucci) extends an opportunity to serve his country by way of an experimental procedure which, if successful, will turn him into a super soldier - a secret weapon to take the fight straight to Johann Schmidt (Hugo Weaving) and the might of the Nazis. Faster, stronger and mightier than any average human, Rogers can become a symbol for liberty and justice, as well as a rallying call for the allied offensive.
The First Avenger is an unashamed throwback to wartime era the U.S., where men were GI's and the girls were cute administrative assistants (albeit some can rise to higher ranks without drawing too much attention), Nazis were one-dimensionally evil and things blew up real good. The key to its ready acceptance was that it didn't set out to take itself too seriously (especially compared to its heavy-handed sequels and the increasingly dispiriting Avengers films), coupled with the inspired casting of Chris Evans as the title character. While today's audiences are accustomed to the all-but-guaranteed success of each film in the Marvel Cinematic Universe, it certainly wouldn't have been possible if it wasn't for solid, reliable entries such as The First Avenger preparing a good base for it to all be built on.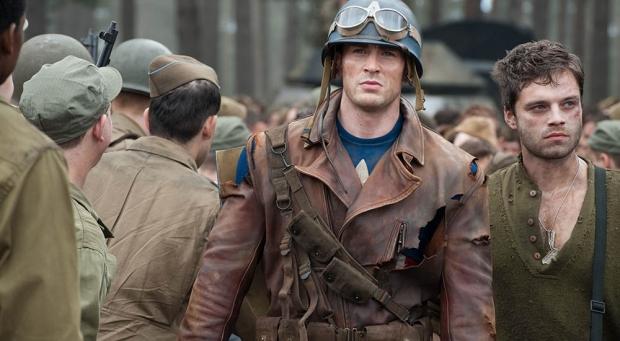 Video
Captain America: The First Avenger is presented in its original aspect ratio of 2.39:1, encoded with H.265 compression and finished with a static HDR-10 pass.
As with all films thus far from Marvel Studios, The First Avenger was originally finished in a 2K digital intermediate, so this 4K release has been upscaled, but coupled with a new HDR pass which provides a subtle, but occasionally striking upgrade from the original Blu-ray.
By design, The First Avenger isn't as gloriously pumped up and comic-book-like as other entries in the Marvel filmography, with heavy desaturation and color correction employed to mimic its 1940's setting. As such, even the HDR results in a more modest upgrade compared to the bright poppy tones of The Avengers, although it does shine in some of the obvious places, such as Hydra's laser blasts and flamethrowers. The First Avenger's 4K debut isn't a revelatory upgrade, but it's very faithful to the source, and no doubt presents it to its best capacity.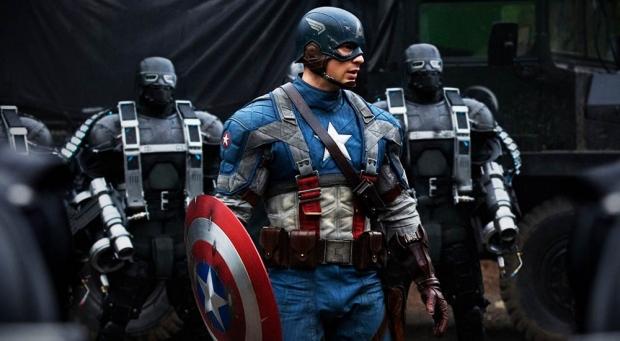 Audio
Captain America: The First Avenger's primary English audio track is an object-based, Dolby Atmos mix.
While the 7.1 DTS-HD Master Audio track from the original Blu-ray was certainly no slouch, this newly produced Dolby Atmos mix bests it by a slight margin, with a number of action sequences giving the height surrounds some additional information to more accurately (or more impressively) place sound.
As with all recently released Disney features, The First Avenger is mixed down a few DB that is the norm across the industry, so you'll need to bump up the volume up a few notches, but once you do you'll find that it's a generally pleasing mix that at times gets downright aggressive.
LFE is mostly impactful but doesn't have quite feature the same level of heft as some of the more brutal soundtracks seen on the format.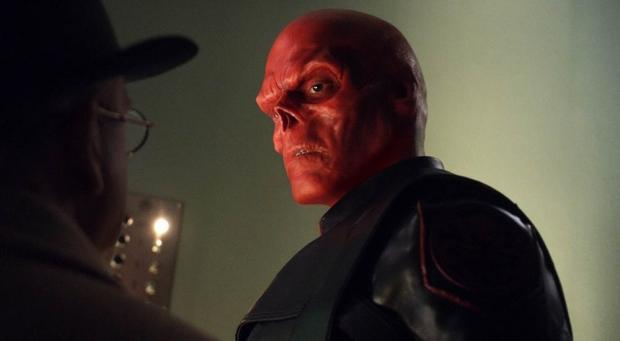 Extra Features
Unfortunately, unlike its strategy for other territories, Disney have elected to release The First Avenger without a pack-in Blu-ray disc in the Australian market, so the bonus features such as an audio commentary, featurettes, deleted scenes and trailers included on the 2011 Blu-ray release are sadly missing in action. Franchise fans will need to hang on to that disc to complete their collections, or import another edition to get it all.
| | |
| --- | --- |
| The Movie | 83% |
| Video Quality | 85% |
| Audio Quality | 82% |
| Extras | N/A |
| Overall | 83% |
The Bottom Line
One of the initial entries in what would become the Marvel Cinematic Universe, Captain America not only holds up, but shines anew in this 4K release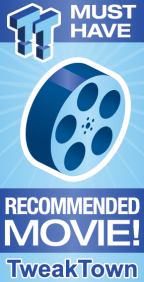 We openly invite the companies who provide us with review samples / who are mentioned or discussed to express their opinion. If any company representative wishes to respond, we will publish the response here. Please contact us if you wish to respond.
Related Tags