MSI GeForce GTX 1650 GAMING X 4G Review: Kick Ass $150 Card
MSI's new GeForce GTX 1650 GAMING X 4G is the perfect $150-or-so graphics card for 1080p gaming.

Published
7 minute read time
Introduction & Pricing
NVIDIA really silently launched the GeForce GTX 1650 a few days ago, the first graphics card launch that I can remember (if not ever) that didn't see reviewers have pre-release drivers. This meant I had to wait until the announcement to get drivers, severely cutting down the time I had to prepare for this review. This isn't MSI's fault whatsoever and has no bearing on my final thoughts on the card, so this is more of an FYI if anything.
Anyway, the new GeForce GTX 1650 is here and the first card we have is the MSI GeForce GTX 1650 GAMING X 4G which is powered by the Turing TU117 GPU that has been crafted for the ultimate in performance, power, and cost. TU117 has all of the goodies that the Turing GPU architecture brings to the table, and is one of the best graphics cards on the market for 1080p gaming.
MSI as always has a great custom card on its hands, but we don't have a Founders Edition to compare it against. Let's dive right into the review, shall we?
Pricing & Availability
NVIDIA's new GeForce GTX 1650 is rolling out starting from $149, with MSI's new GeForce GTX 1650 GAMING X 4G costing $155 or so.
Specs: TU117
Specs: TU117 GPU
NVIDIA did some more chopping down of the GPU on the new TU117, where it doesn't even require a PCIe power connector as its TDP is just 75W. The custom GTX 1650s on the market, like the MSI GeForce GTX 1650 GAMING X 4G, can make use of a PCIe power connector. The MSI card we have here today has a single 6-pin PCIe power connector.
Inside, the TU117 has 896 CUDA cores, 4GB of GDDR5 on a 128-bit memory bus with 128GB/sec of memory bandwidth. The TU117 GPU itself is clocked at 1485/1665MHz for base and boost, respectively.
Specs: TU116 GPU
NVIDIA launched the mid-range TU116 GPU with the release of its GeForce GTX 1660 Ti, and uses the same TU116 for its new GeForce GTX 1660 graphics card. There are some changes to the CUDA core count, GDDR memory used, and more.
The slightly higher-end GeForce GTX 1660 Ti rolls out with 1536 CUDA cores while the new GTX 1660 packs 1408 CUDA cores, but the GTX 1660 has higher GPU clock speeds of 1530/1785MHz compared to 1500/1770MHz of the GTX 1660 Ti. Remember this is from a reference standpoint (and there is no Founders Edition card) while MSI has its custom cards overclocked out of the box.
One of the largest differences between the GeForce GTX 1660 and the higher-end GTX 1660 Ti is that the new GTX 1660 has 6GB of GDDR5 memory, versus the 6GB of GDDR6 on the GTX 1660 Ti.
Specs: MSI GeForce GTX 1650 GAMING X 4G
MSI GeForce GTX 1650 GAMING X 4G Specs:
Detailed specs, everything you need to know.
Because this is a GAMING X variant, the GTX 1650 GAMING X 4G runs silently until the card gets hot enough to spin the fans up.
As with the other GAMING X cards, we have MSI's in-house TWIN FROZR 7 cooler.
Detailed Look
I say it in all of my reviews of MSI's graphics cards -- the company knows how to make a great looking box that'll attract eyes on shelves and e-tailers online. Let's dive in and take a closer look.
The front of the box.
The back of the box shows you that you've got a TWIN FROZR 7 cooler keeping things under control on the GTX 1650 GAMING X 4G.
Not much going on with the side of the box, but how good does this shot look!
The MSI GeForce GTX 1650 GAMING X 4G in all its glory.
This is a lower-end card so no backplate is included.
The display connectivity set up changes with the GTX 1650, with MSI offering 2 x DP and 1 x HDMI.
Only a single 6-pin PCIe power connector is required keeping power consumption (and heat) numbers at a minimum.
Test System Specs
Our New GPU Test Rig
Welcome to the latest revision of our GPU test bed, with our system being upgraded from the Intel Core i7-7700K to the Core i7-8700K. The CPU is cooled by the Corsair H115i PRO cooler, with the 8700K overclocked to 5GHz. We've stayed with GIGABYTE for our motherboard with their awesome Z370 AORUS Gaming 7.
We approached our friends at HyperX for a kit of their kick ass HyperX Predator DDR4-2933MHz RAM (HX429C15PB3AK4/32), with 2 x 8GB sticks for a total of 16GB DDR4-2933. The RAM stands out through every minute of our testing as it has beautiful RGB lights giving the system a slick look while benchmarking our lives away, while the Z370 AORUS Gaming 7 motherboard joins in with its own array of RGB lighting.
Detailed Tech Specs
CPU: Intel Core i7-8700K @ 5GHz
Cooler: Corsair Hydro Series H115i PRO
MB: Z370 AORUS Gaming 7
RAM: 16GB (2x8GB) HyperX Predator DDR4-2933
SSD: 1TB OCZ RD400 NVMe M.2
SSD: 512GB OCZ RD400 NVMe M.2
PSU: InWin 1065W PSU
Chassis: In Win X-Frame
OS: Windows 10 Pro x64
Additional Images
Benchmarks - Synthetic
Heaven - 1080p
Heaven is an intensive GPU benchmark that really pushes your silicon to its limits. It's another favorite of ours as it has some great scaling for multi-GPU testing, and it's great for getting your GPU to 100% for power and noise testing.
Heaven - 1440p
Heaven - 4K
Benchmarks - 1080p
1080p Benchmarks
Respawn's new battle royale shooter is one of the hottest games on the market right now and is the perfect game to play on lower-end cards as it runs on a highly modified Source engine.
Ubisoft and Massive Entertainment have crafted one of the best-looking games ever with The Division 2, stretching graphics cards to their limits. It is one of the newest and most-loved members of our GPU benchmarking suite.
Hitman 2 is another new entry into our GPU benchmarks, with some great graphical effects and a built-in benchmark makes it an easy game to test to show a widespread look at performance into the Glacier 2 engine powered game.
EA and DICE put everything they had into Battlefield V which runs the latest version of the Frostbite engine, and really stretches its legs in terms of graphics quality and squeezing the most from our cards. It's one of the best looking engines and best looking games on the market, until the new slew of games launches over the coming months, that is.
Overwatch is one of the most popular games on the market, from legendary game developer Blizzard. It's a game that looks great but doesn't require a huge amount of GPU grunt, but it's tested for another reason: high-FPS for enthusiast/professional gamers. Overwatch in our testing is to provide a two-fold result: first, it's a popular esports title and second it gives us a look at what we need to run it at 1440p for 144/165Hz displays and at 4K on those new 144Hz HDR G-Sync displays.
Middle-earth: Shadow of War is a sequel to the popular Shadow of Mordor, which was powered by the Lithtech engine. When cranked up to maximum detail, it will chew through your GPU and its VRAM like it's nothing.
You can buy Middle-earth: Shadow of War at Amazon.
Rainbow Six: Siege has been a strong entry into the franchise, popular for its realistic feel and great graphics. Stable as a rock for benchmarking, right up to 3440x1440 and 4K.
Metro Exodus is one of the hardest tests that our graphics cards have to go through, with 4A Games' latest creation being one of the best looking games on the market. It is a serious test that pushes GPUs to their limits, and also features RTX technologies like DLSS.
Far Cry New Dawn was developed by Ubisoft, and is powered the Dunia Engine, an engine that has been modified over the years for Far Cry and last used in Far Cry 5. Dunia Engine itself was a modified version of CRYENGINE, scaling incredibly well on all sorts of hardware.
Shadow of the Tomb Raider is one of the latest games to join our graphics card benchmark lineup, with the game built using the Foundation engine as a base, the same engine in Rise of the Tomb Raider. Eidos Montreal R&D department made lots of changes to the engine during the development of Shadow of the Tomb Raider to make it one of the best-looking games out right now.
Thermals, Power, Noise
Thermals
MSI's new GeForce GTX 1650 GAMING X 4G is a cool operating card, and as with other TWIN FROZR 7 cooled graphics cards the fans will only spin up when the card reaches 60C or more.
Power
Power consumption is low thanks to the single 6-pin PCIe power connector.
Noise
Since the card barely gets above 60C, it doesn't make that much noise -- and even when the fans crank up, the noise doesn't.
Performance Thoughts & Final Thoughts
Performance Thoughts
If you are in the market for a new graphics card and have a budget of under $200 then you should definitely consider the GeForce GTX 1650, but there are some great alternatives on the market with better features like more VRAM. The main competitor of the GTX 1650 from AMD would have to be the Radeon RX 570 which you can get with 8GB of VRAM, which is on Amazon right now for $150.
The custom GTX 1650 cards sell for between $150 and $180 or so, but the big draw card here is the super low TDP on the GTX 1650. Offering this type of performance with a 75W TDP is impressive, especially when you can handle esports titles and popular games like Apex Legends and Overwatch at 1080p and 60FPS without a problem.
Final Thoughts
MSI has yet another great card in its GAMING X family with the GeForce GTX 1650 GAMING X 4G, offering great 1080p gaming performance in a silent card that has some overclocking headroom for additional performance. Not only that, but the TWIN FROZR 7 cooling technology on the GTX 1650 GAMING X 4G is a great addition for the price.
If you are buying the GeForce GTX 1650 for an HTPC then you have a great card on offer here, especially considering its feature set and low power consumption. Throwing the MSI GeForce GTX 1650 GAMING X 4G into an SFF HTPC would be perfect, and it could also kick some ass playing games as well, all without breaking the budget.
The price on the GeForce GTX 1650 is a bit high, but that isn't MSI's fault nor is it under their control. If the GTX 1650 was a little cheaper, it would knock the socks right off the RX 570. However, the Radeon RX 570 is getting a bit old now and still requires PCIe power connectors, versus the crazy low 75W TDP on the GTX 1650. Even an OC-friendly card in the MSI GeForce GTX 1650 GAMING X 4G has just a single 6-pin PCIe power connector.
Once again, MSI adds another great card to its growing family of Turing-based graphics cards with the GeForce GTX 1650 GAMING X 4G. But buyer beware: MSI also offers custom Radeon RX 570s that you should take a look at, but also remember Navi is right around the corner.
| | |
| --- | --- |
| Performance (overclocking, power) | 90% |
| Quality (build, design, cooling) | 90% |
| General Features (display outputs, etc) | 90% |
| Bundle, Packaging & Software | 85% |
| Overall | 89% |
The Bottom Line
MSI's new GeForce GTX 1650 GAMING X 4G is a great card for the money, but the GTX 1660 isn't too much more and has more VRAM. HTPC owners will rejoice, as the GTX 1650 only requires a single 6-pin PCIe power connector.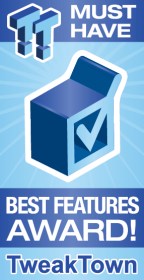 We openly invite the companies who provide us with review samples / who are mentioned or discussed to express their opinion. If any company representative wishes to respond, we will publish the response here. Please contact us if you wish to respond.