Supermicro H11SSL-NC Server Motherboard Review
If you need a solid server motherboard with a lot of options, give the Supermicro H11SSL-NC a look.
Published Mar 26, 2018 6:00 AM CDT
|
Updated Tue, Nov 3 2020 6:57 PM CST
Introduction, Specifications, and Pricing
Today I will look at a server from Supermicro, one of the best known white box server motherboard vendors. The H11SSL-NC utilizes no chipset. Instead, it supports all the features of AMD's new EPYC line of enterprise CPUs, which actually integrates the chipset into the CPU package.
AMD's new EPYC CPUs are real beasts; they support 128 PCI-E lanes, 8-channel memory, and up to 32 cores and 64 threads. With such high amounts of cores, features, and compactness EPYC CPUs are poised to re-awaken AMD's competitiveness in the enterprise marketplace. Let's see how Supermicro's new motherboard gets along with AMD's new EPYC CPU.
Specifications
The H11SSL-NC doesn't just rely on AMD's high amount of PCI-E and built-in connectivity, it goes above AMD's default storage capabilities and adds in an LSI SAS controller, a bunch of USB 3.0 controllers, dual Intel NICs, an ASpeed BMC, and offers a VGA port on the motherboard.
Pricing
The Supermicro H11SSL-NC is listed for $600
Packaging and H11SSL-NC Overview
Packaging and Overview
The H11SSL-NC has seven 4-pin PWM fan headers, and by default, they are in PWM mode, but they can operate DC mode fans. Most of the headers are placed along the right side of the motherboard.
The motherboard has heat sinks over the LSI RAID controller and the CPU VRM. The back of the motherboard doesn't have many components on it, just some tantalum capacitors and some flash memory.
We find a COM port, four USB 3.0 ports, two USB 3.0 ports, one IPMI NIC (above USB 2.0 ports), two 1Gbit NICs, and a VGA port. There is also a tiny button used to enable or disable the built-in UID system. The UID system is used to indicate if there is a problem with the motherboard, and it is linked to the IPMI (remote management) system.
The PCI-E slots are all hard-wired to the CPU; slot 1 is the bottommost slot. So you get three full speed PCI-E 3.0 x16 slots and three PCI-E 3.0 x8 slots. The CMOS battery is located between slots, and an x4 PCI-E M.2 slot is also located between slots.
The 24-pin power connector is located near the 8-pin CPU power connector. There is also an extra 4-pin CPU power connector on the other side of the CPU socket. If your PSU has an SMBus header function, you will find that header near the 24-pin connector.
Eight SATA6Gb/s ports can be found on this motherboard, the two orange ports support SATA DOM, with the power header located right near the two orange ports.
The two white connectors are basically NVMe connectors, while the two black ones we will cover later are mini-SAS HD headers. On the H11SSL-i you will get eight more SATA ports instead of NVMe ports (through a breakout cable of SAS to 4x SATA).
There are a single USB 2.0 internal header and a USB 3.0 vertical port on the inside of the motherboard, and a 5v standby power header is located in that area. We find a USB 3.0 internal header near the front panel headers.
On the other side of the front panel headers, we find two mini-SAS HD headers controlled by an LSI controller. We also find an Intel sensor header and chassis overheat header above the front panel headers.
We find an IMPI BCM external IC header to the right of the TPM header, and an NCSI header to the left of the TPM header. Many jumpers around the motherboard control features, such as the header above the NCSI header that disables internal video from the BMC controller. We also find a microSD card slot; I assume this is for logging errors and such from the BMC.
A built-in speaker is found near the DRAM slots. The heat sinks are attached to the motherboard through push pins and seem to make great contact with the PCB and components they cool.
TYAN H11SSL-NC Circuit Analysis
Circuit Analysis
H11SSL-NC has a simple block diagram showing what is connected to what.
The VRM here is part of a new push by Infineon to merge the International Rectifier brand with the Infineon brand. We find an IR35201 digital PWM controller in six phase mode, and we find new International Rectifier fully integrated power stages using Infineon's marking system. The TDA21472, Dr. Blade power stages aren't listed online.
However, we found some information. Infineon was showing off a 600A solution, consisting of 10 power phases using these power stages and a 10-phase digital PWM.
The kicker is that these are 70A power stages, which is insane, and in the example 600A solution they were teamed with the IR35219, which is the only 10-phase controller on the market that supports 600A load current. That's just nuts, in a cool way.
The same power stages are found in pairs, and there are three pairs to be found around the CPU socket. One pair powers the SoC, the other two each power a group of four DIMMs on either side of the CPU. We found three IR35204 digital PWMs in a two-phase configuration.
Supermicro H11SSL-NC Circuit Analysis Continued
The ASPEED AST2500 is the baseboard management controller (BMC) that provides remote control and monitoring of the system, as well as the VGA port on the rear IO. It has its own storage and uses Samsung DRAM. It also provides a NIC signal, four COM ports, and a lot of other features.
A Realtek RTL8211F is used as the PHY for the BMC's LAN port. We also find two Intel i210AT Gbit LAN controllers on the motherboard.
We find an LSI LSI3008 SAS controller under the heat sink, along with Cypress CY14V101LA 1Mbit nvSRAM, and a 32MB Spansion flash module found on the rear of the motherboard. A Lattice LMX03LF is found, and it's part of Lattice's MachXO3 which supports programmable bridging and IO expansion.
Two 12Gbps 40lane repeaters are found on the motherboard; I assume they repeat the PCI-E signal to the two NVMe ports. We also find many ASMedia ASM1042 (three in total) that provides the internal USB ports and two rear USB 3.0 ports.
Three ICS clock generators are used to provide more clock sources. If I remember correctly a Thread Ripper CPU (so not EPYC) supports up to seven devices without an extra clock source, so it could be these are here to support many more devices.
BIOS
The motherboard's UEFI is normal and well developed and provides pretty much all the settings one might need to configure the system.
By default, most of the OPROMs are set to Legacy mode, and VGA priority is set to OnBoard, so if you want to use an external GPU for video output you need to change this to OffBoard through remote control or through the onboard VGA port.
Remote Management
IPMI and Console Redirection
The IPMI menu is very much like your typical remote management panel, and remote management requires you to use Java. Default username and password are ADMIN and ADMIN for those wondering. Overall, I had no problems with the system.
Test System Setup
Steven's Motherboard Test System Specifications
I am using a lot of consumer parts, such as a huge Corsair case, a Samsung 850 Pro SSD, and a Corsair AX1200i PSU. The server board does work fine with these parts and is fully compatible.
For cooling, I am using a mixture of one air cooler from Dynatron and Corsair's H110i GT with a slim ILM adapter (not sold anywhere as to my knowledge). Make sure that you purchase coolers for the slim ILM, as the square ILM will not work.
CPU and Memory Performance Metrics
CPU, Memory, and System Benchmarks
CINEBENCH 11.5
wPrime
HandBrake
AIDA64 Engineer Edition Mixed CPU/FPU Tests
SPECwpc v2.0 Mixed Tests
AIDA64 Engineer Edition Memory Bandwidth
AIDA64 Engineer Edition Memory Latency
Supermicro's H11SSL-NC did well enough with the CPU it has. The EPYC 7401 is definitely designed for enterprise use, and not consumer use.
It does well against the dual-CPU Intel system, but overall, the Intel system has four more cores and threads than the EPYC system. The AIDA64 and SPECwpc results offer us the most insight into how Intel wins some, and then AMD wins some.
Network and Storage
System IO Benchmarks
Storage:
These results are very close to what we see on the consumer side. We aren't sure how RAID works with native ports of the LSI controller, but after this review, I am going to ship this system to our storage editor who will investigate further.
Network Testing
The i211AT performs as we would expect.
Thermal Imagining and Power
Power Testing:
EPYC has some major power consumption improvements, and it shows.
Thermal Imaging
We wanted to check out how the VRMs are doing, and it turns out they are doing well. The shot you see above is of the CPU cooler on the motherboard.
The core VRM is warm, but not really hot, which is great.
The SoC VRM isn't in the direction of direct airflow with this watercooler, but it will be with most air coolers. The quality of the new power stages does shine.
What's Hot, What's Not & Final Thoughts
Here are key points about the Supermicro H11SSL-NC.
What's Hot
Tons of PCI-E: AMD's EPYC CPUs are known to offer a ton of PCI-E connectivity, and this motherboard takes full advantage of the PCI-E to fill up tons of PCI-E slots, all of which run full speed at all times. The motherboard is also capable of supporting many different types of storage, including two NVMe ports, one M.2 slot, and a vast variety of everything from USB to SAS.
LSI SAS: To expand SAS, Supermicro added on an LSI RAID controller so that users will have high-performance options when it comes to SAS drives. Along with the two NVMe connectors that look similar, you also get two SAS connectors.
High-Quality Components: The motherboard supports high TDP CPUs, and even though you can't overclock them, it's still very important to use quality VRM hardware to ensure temperatures stay low. The 70A IR/Infineon power stages here are brand new and designed for extremely high current server processors, and they probably aren't cheap either since they were recently released.
Octa-Channel Memory: The motherboard offers the ability to run eight sticks in 8-channels, which results in crazy memory bandwidth.
What's Not
One DIMM Per Channel: On this motherboard, we get only one DIMM per channel, so you are limited to 8-DIMMs while many other motherboards might offer 16.
Final Thoughts
Supermicro's H11SSL-NC performed well and supported the CPU quite well. We were a bit concerned about whether or not we would be able to get all 8-channels to work, but the system booted up the first time, although we did not know it. By default the system is configured for IPMI, so we had to go into the BIOS remotely and change primary display to off-board graphics.
Booting the server motherboard takes a bit of time because it needs to initialize the SAS controller. The quality of the motherboard is quite good as well, and the VRMs stayed cool even when the CPU was being loaded for hours while running out SPECwpc tests.
If you need a solid server motherboard with a lot of options, give the Supermicro H11SSL-NC a look.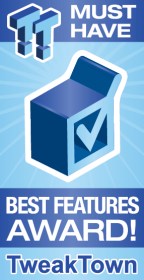 | | |
| --- | --- |
| Performance | 90% |
| Quality | 95% |
| Features | 95% |
| Value | 88% |
The Bottom Line: If you are looking for a server motherboard loaded with features to match your EPYC CPU, give the Supermicro H11SSL-NC a look.
PRICING: You can find products similar to this one for sale below.

United States: Find other tech and computer products like this over at Amazon.com

United Kingdom: Find other tech and computer products like this over at Amazon.co.uk

Australia: Find other tech and computer products like this over at Amazon.com.au

Canada: Find other tech and computer products like this over at Amazon.ca

Deutschland: Finde andere Technik- und Computerprodukte wie dieses auf Amazon.de
We openly invite the companies who provide us with review samples / who are mentioned or discussed to express their opinion. If any company representative wishes to respond, we will publish the response here. Please contact us if you wish to respond.