Intel Core i7-7820X X-Series Skylake-X 8C/16T CPU Review
Intel's Core i7-7820X X-Series Skylake-X 8C/16T processor gets examined to see where it sits in the market to help you on the buying decision.
Published Tue, Aug 8 2017 5:04 PM CDT
|
Updated Tue, Nov 3 2020 6:58 PM CST
Rating:

91%
Manufacturer: Intel
Introduction, Specifications, and Pricing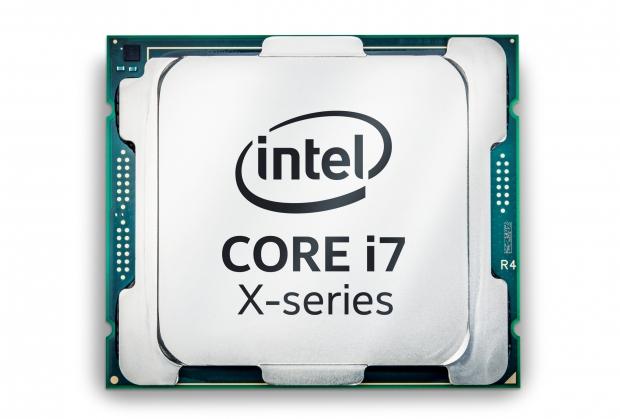 With AMD's Threadripper release on the horizon, today we are going to take a look at an Intel offering, the 8-core 16 thread i7-7820X. Last year, no one would have thought that Intel would sell their 8-core 16 thread CPUs for less than $1000, but today you can scoop one up for less than $600.
Competition from AMD with less expensive 8 and 6 core parts has pushed Intel to change its pricing model, and the result is significantly more affordable Intel HEDT CPUs such as the 7820X.
Today, I will not only look at the 7820X, but I will also look at how much impact BIOS updates can have on CPU performance, as I will test the 7820X using the same motherboard, but two different BIOS versions.
Specifications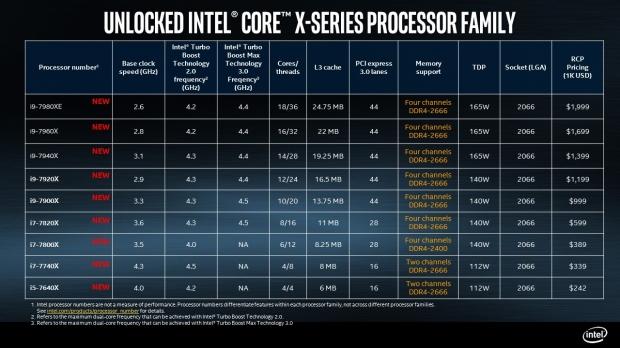 The 7820X has a base frequency of 3.6GHz, compared to the 7900X's 3.3GHz base. Turbo Boost 2.0 will boost cores towards 4.3GHz, and Turbo Boost Max 3.0 will take your two best cores to 4.5GHz. The 8-core 16 thread CPU uses 11MB of L3 cache and 1MB L2 per core, offers quad channel DDR4 2666MHz memory support, and comes in with a 140W TDP. The CPU offers 28 PCI-E lanes for GPUs and the like, with the X299 PCH offering up 24 more lanes for devices.
Pricing
The 7820X has an MSRP of $599, but Newegg has it priced at $659.99 while Amazon has it priced right below $600 at this time. You should check out camelcamelcamel.com to see how Amazon's 7820X pricing has moved over the past few weeks.
CPU and Test Setup
The CPU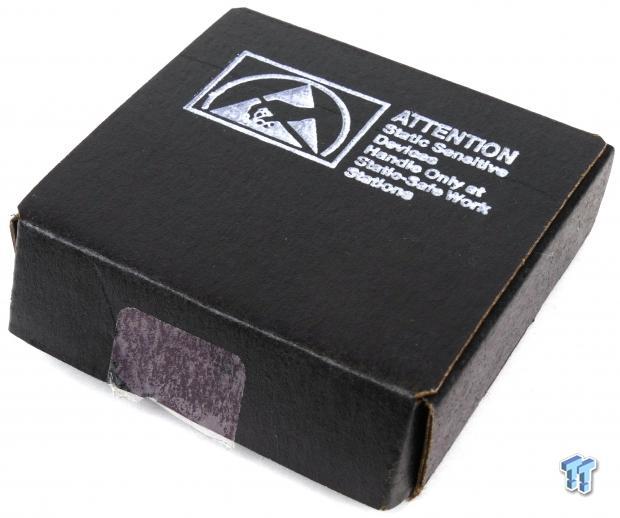 Intel typically ships engineering samples in little black boxes such as the one above, but retail packaging will differ greatly from this. You will get a fancy box with Core i7 and a big X on it, but you still won't get a heat sink cooler.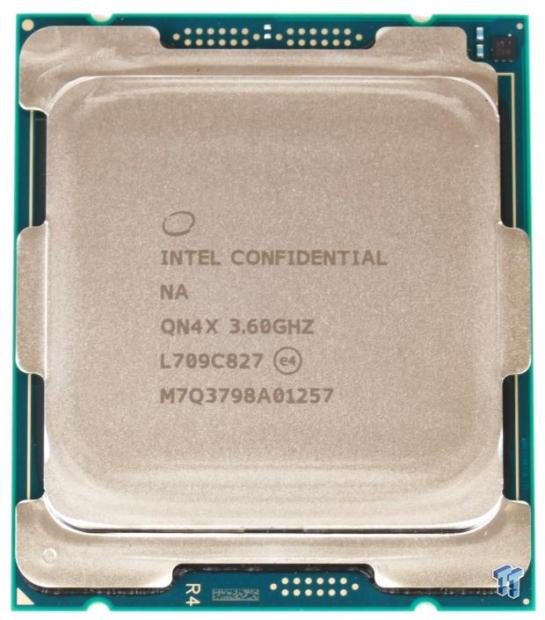 The top of the CPU is identical to that of the 7900X, all the way to the little inactive RFID tag in the upper right-hand corner of the CPU. The CPU doesn't use solder between the die and internal heat spreader.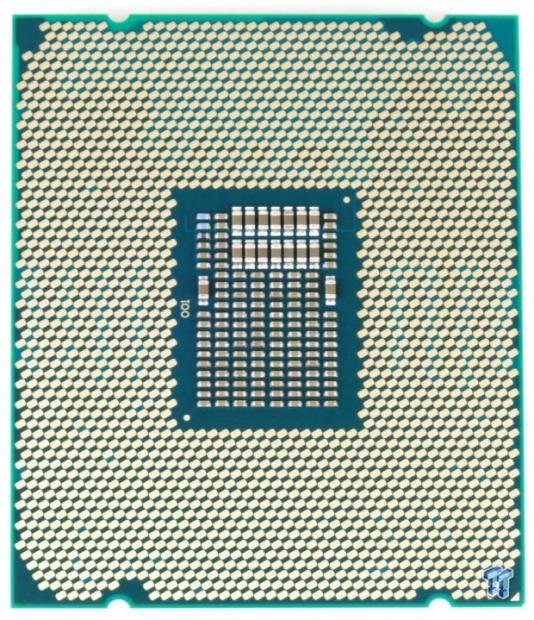 The CPU's bottom has many golden pads that fit into the LGA-2066 socket.
Test Setup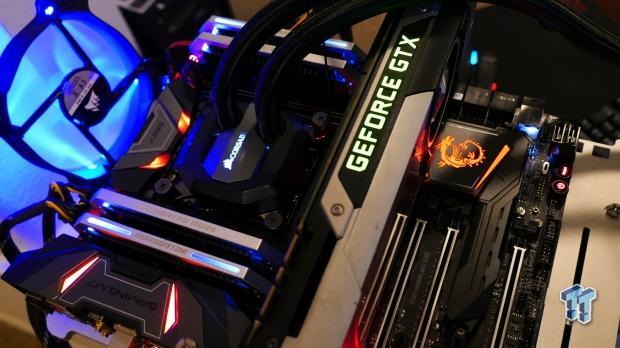 We are using MSI's X299 Gaming M7 ACK with two BIOS versions, 1.1 and 1.2. Version 1.2 comes with an updated CPU microcode and perhaps some MSI tuning, and I wanted to show how the BIOS version can affect performance.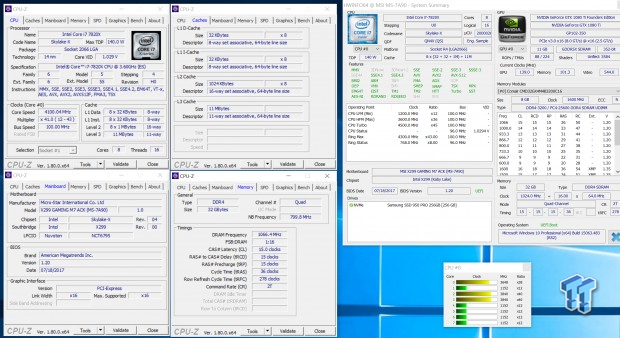 CPUz screens show the BIOS version, cache sizes (1MB L2, 11MB L3), frequencies, and even TDP.
Out of the Box Performance: CINEBENCH, wPrime, and AIDA64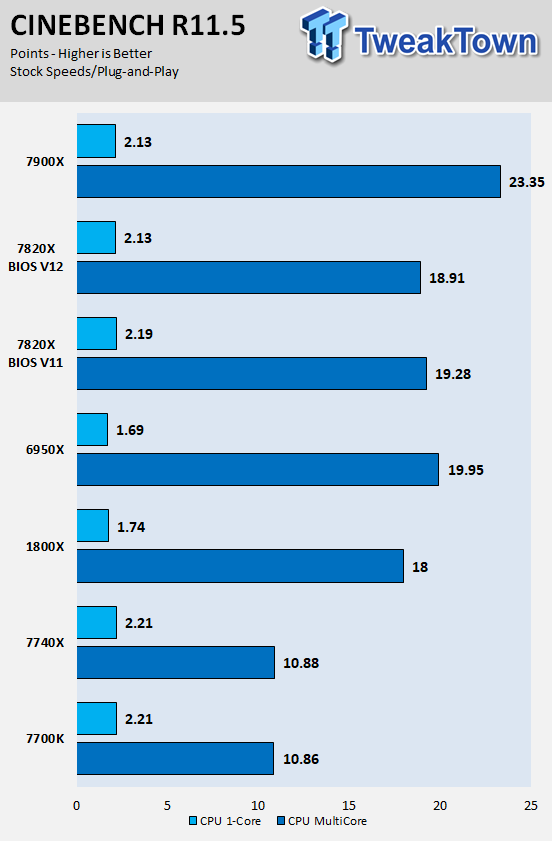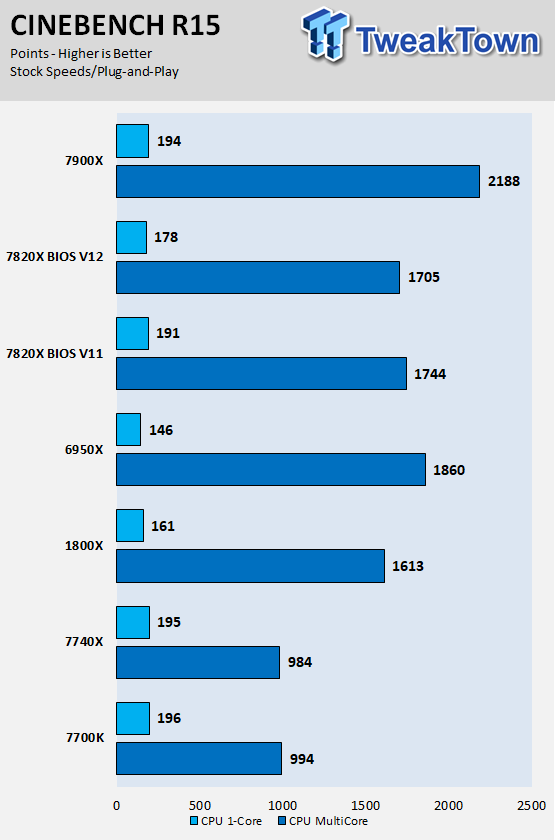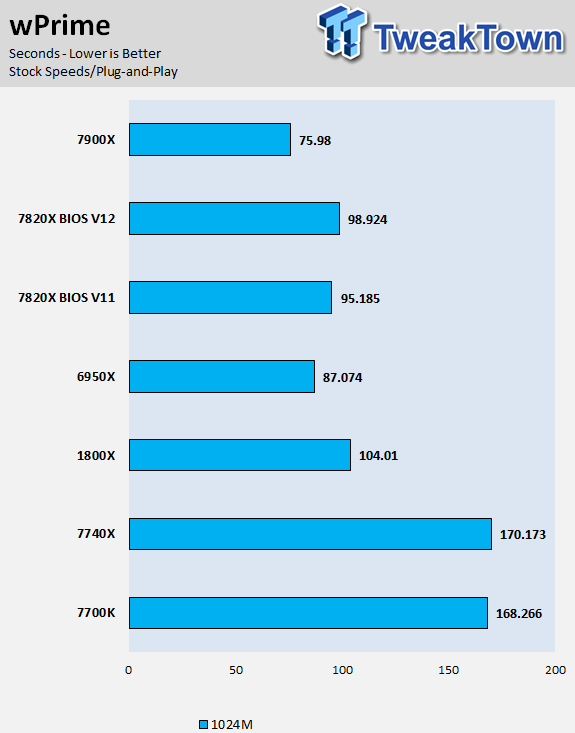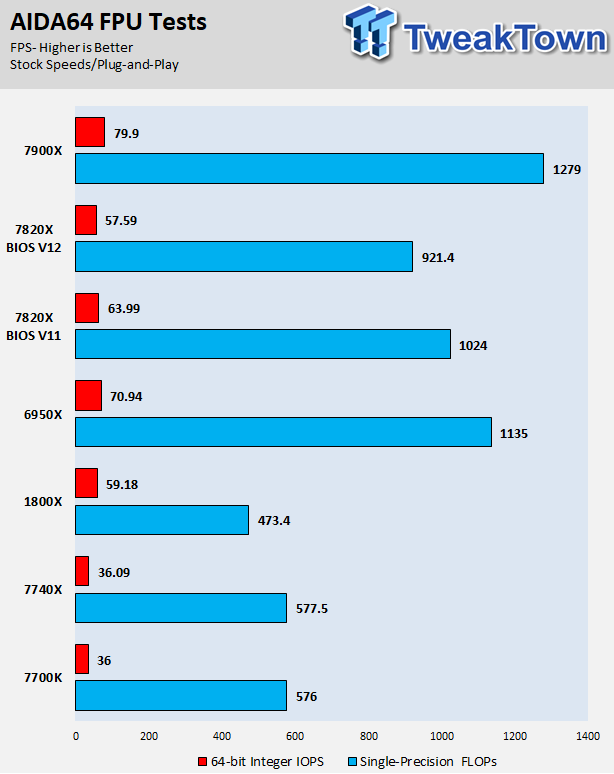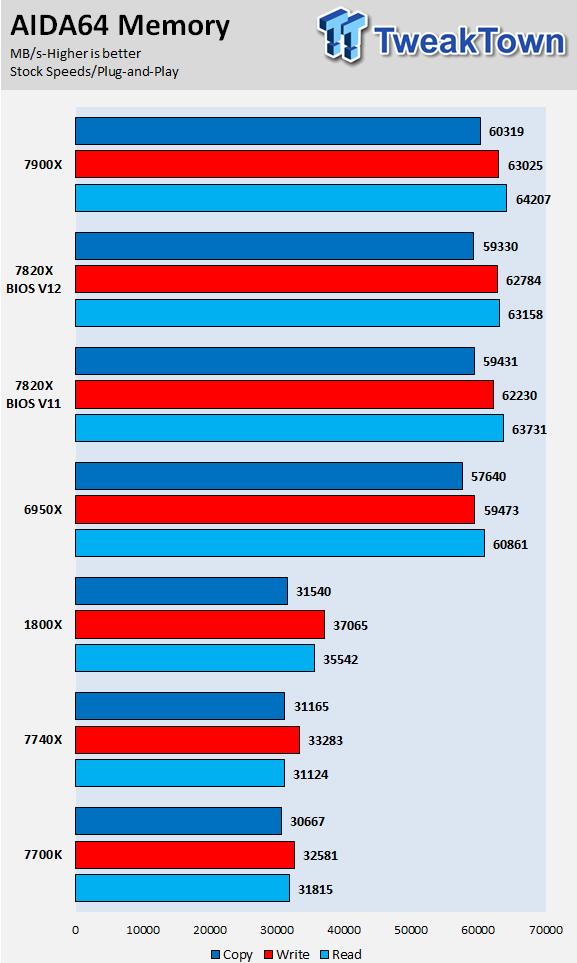 As you can see, the BIOS versions can impact CPU performance, but I believe the aim of these new microcode/BIOS updates is to reduce temperatures and power consumption, as they are very high.
Skylake-X microarchitecture is extremely powerful, as is its mesh CPU interconnect technology, but the downside is power and thermals. With 8 cores and 16 threads it can't beat out the 6950X in raw cores/threads, but it does well against the competition from the 1800X.
AIDA64 just got a huge update that greatly reduced the integer IOPS and FLOPS performance of the Skylake-X family of processors, so now they better match Broadwell-E and Ryzen CPUs and aren't something like 2-3x better.
Out of the Box Performance: Handbrake Video Transcoding, ScienceMark, and SuperPI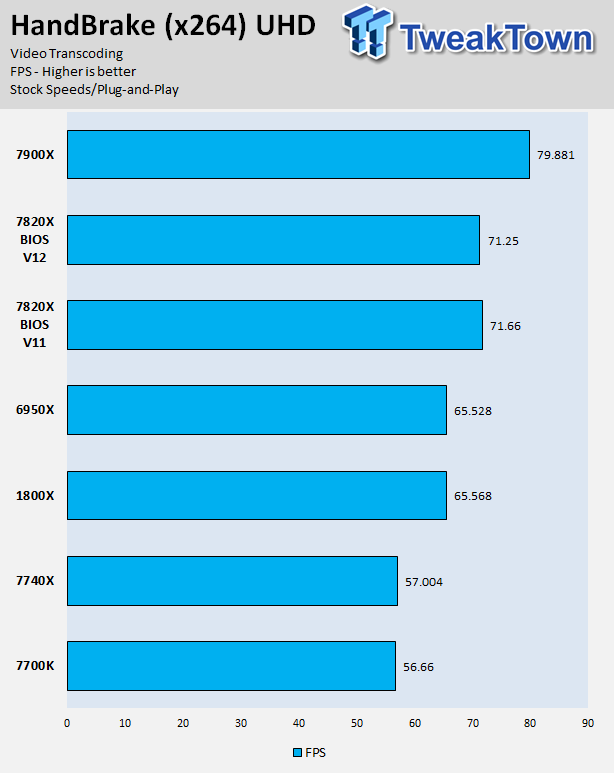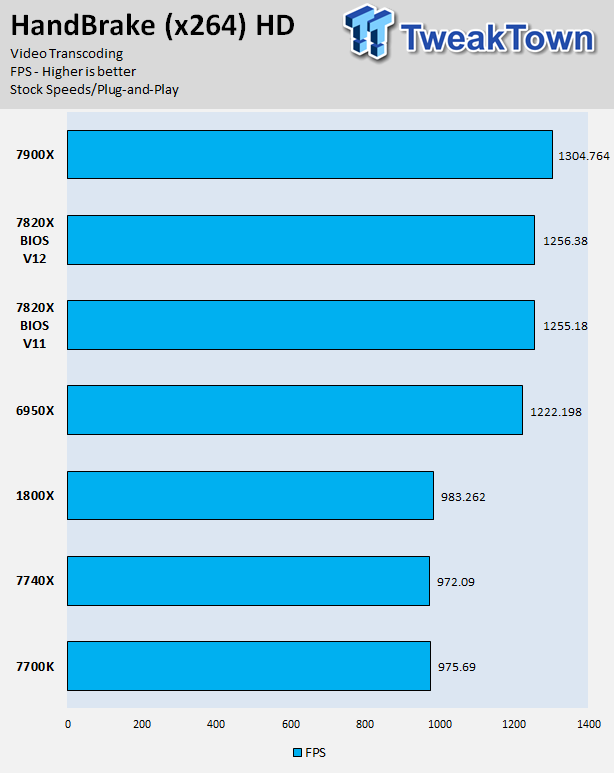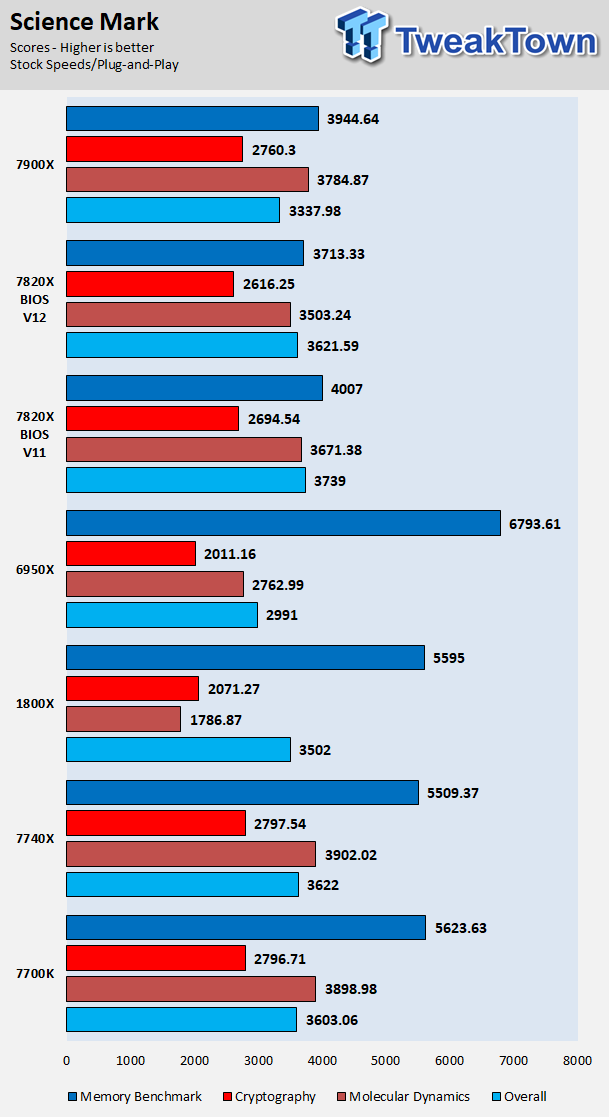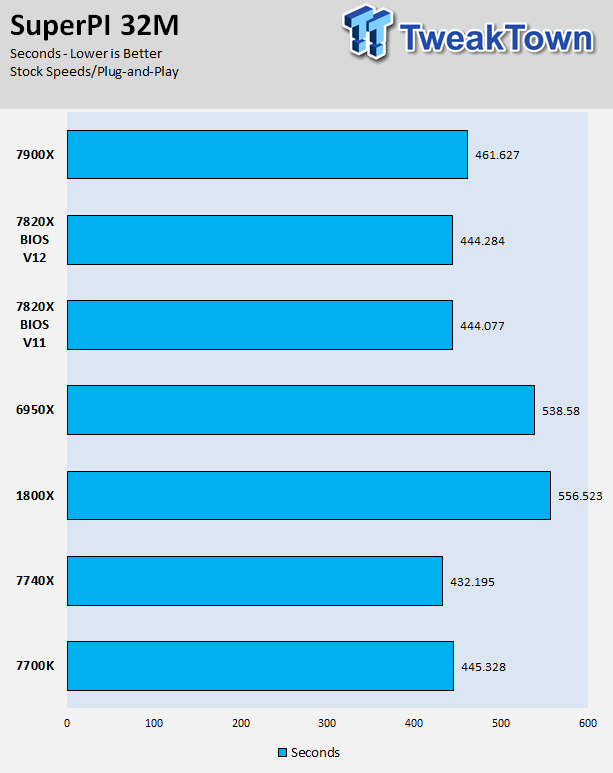 The BIOS version change doesn't effect 4K HandBrake video transcoding that much at all, and the 7820X actually beats out the 6950X, which is quite impressive.
ScienceMark is one of those legacy benchmarks that actually does provide some insight into how the CPU will deal with older and well-known programs, the memory benchmark results of the 6950X are crazy, but overall, the total score goes to the 7820X.
Out of the Box Synthetic Gaming Performance: UNIGINE and 3DMark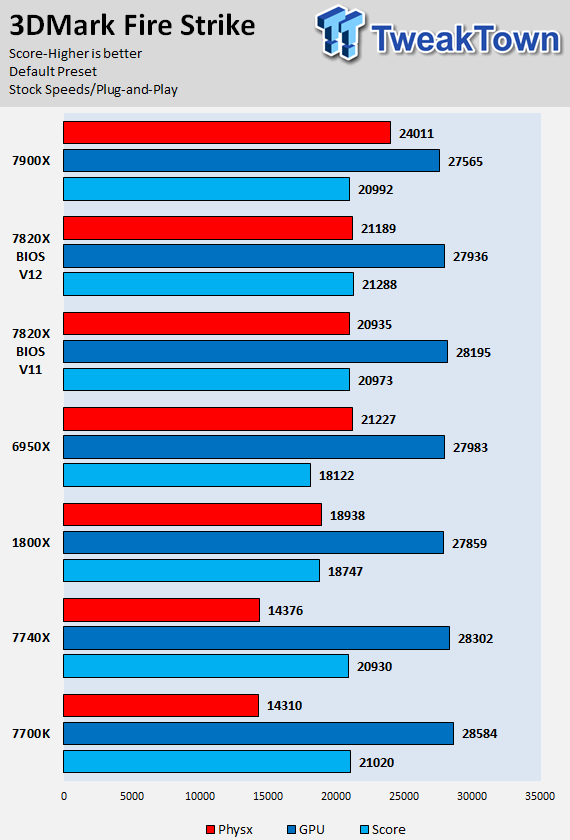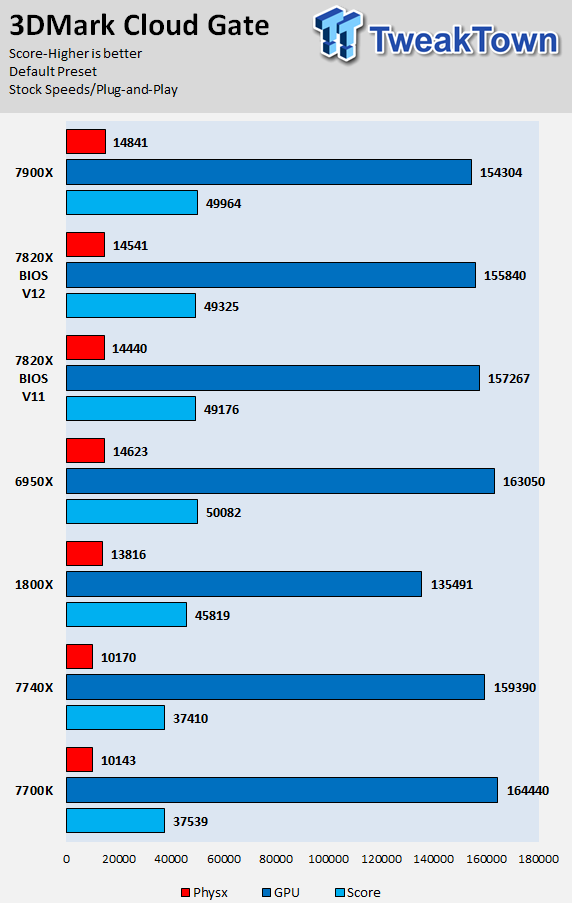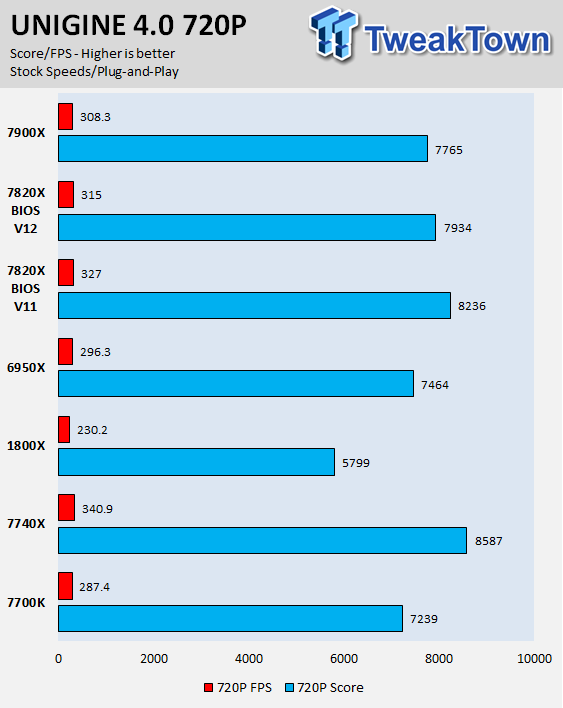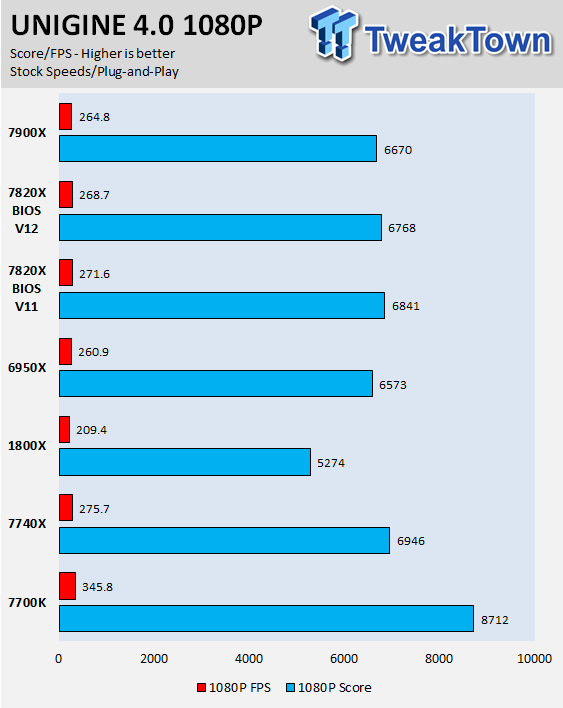 The 7820X has a base clock speed that is 300MHz higher than the 7900X, so depending on the number of cores and active load, the 7820X can actually perform slightly better. In the end, we see pretty much the same scores across the board for Intel's HEDT CPUs.
UNIGINE shows the benefit of that higher base clock, and it's something that helps the 7700K and 7740X stay ahead of the pack.
Out of the Box Gaming Performance: Resident Evil, Tomb Raider, GTA:V, Ashes of the Singularity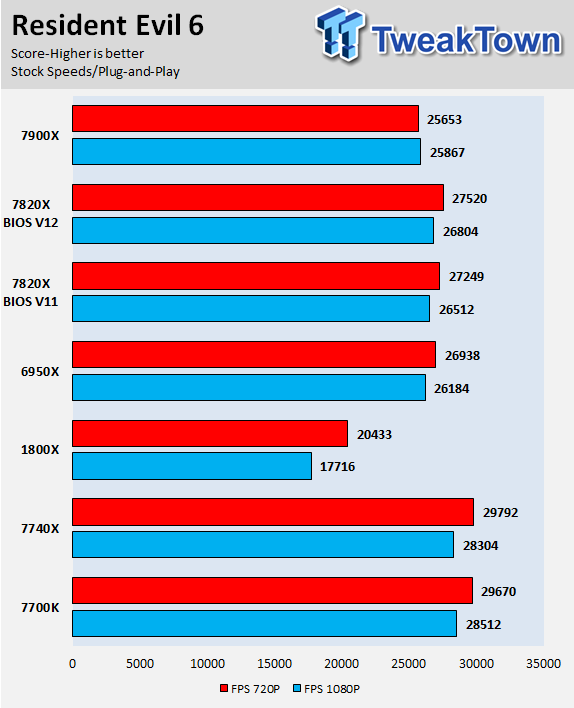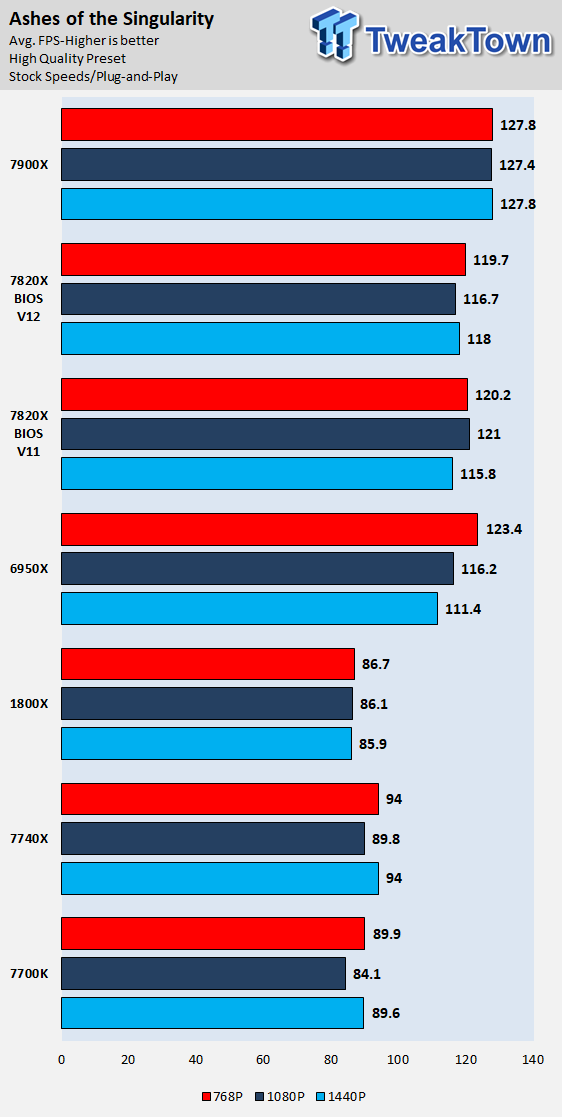 The slight power and temperature reductions coupled with microcode enhancement could lead to a large power window, allowing for better Turbo activity in certain scenarios. We can see the change in the Resident Evil 6 benchmark, and perhaps even the GTA:V benchmark, where the new BIOS version actually performs quite well.
Rise of the Tomb Raider and Ashes of the Singularity: Escalation play well with the 6950X, in regards to the number of cores it has and the fact that it uses a ring bus architecture for inter-core communication. We do see that Ashes enjoys the core count of the 7900X over that of the 7820X, revealing that the bottleneck to the game is the GTX 1080 Ti.
Overclocking and Power Consumption
CPU Overclocking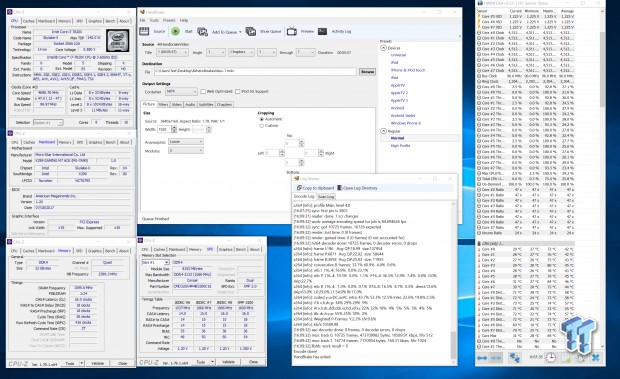 I found that my 7820X could overclock to 4.7Ghz with 1.225v VCore and 1.75V input voltage. Our stability test here does engage AVX, which greatly increases power consumption and temperatures, but I didn't need to use an AVX offset, so I was able to transcode a 4K video to 1080P with ease. I broke 80C on some cores, but I also had a fan blowing at the VRM so that the VRM didn't have a chance to overheat.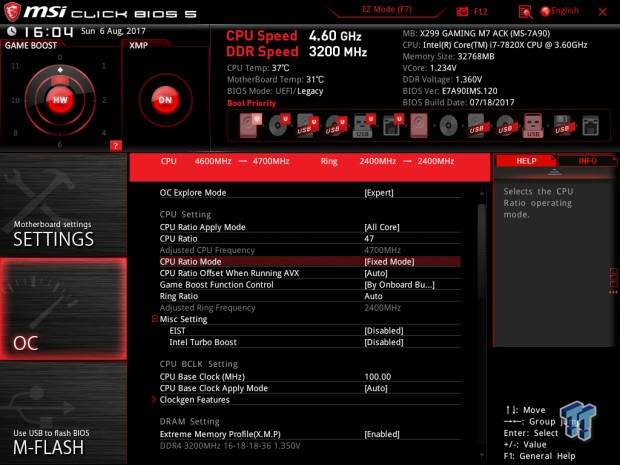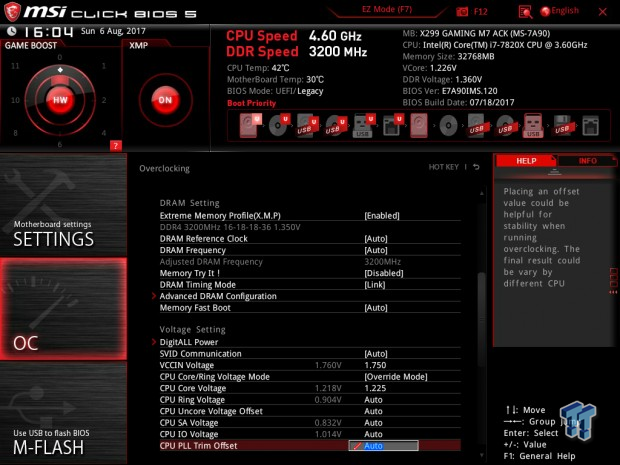 To overclock the CPU I set CPU ratio to 47, set CPU Ratio mode to fixed (so frequency won't drop at idle), enabled XMP for memory, dialed in 1.75v VIN and 1.225v VCore, and lastly, I set LLC to Mode 2 under MSI's DigitALL Power menu. I would say overclocking this CPU is easy, but you are going to hit a thermal wall because of the thermal paste, so if you have better cooling or a de-lidded CPU, you will do wonders.
Power Consumption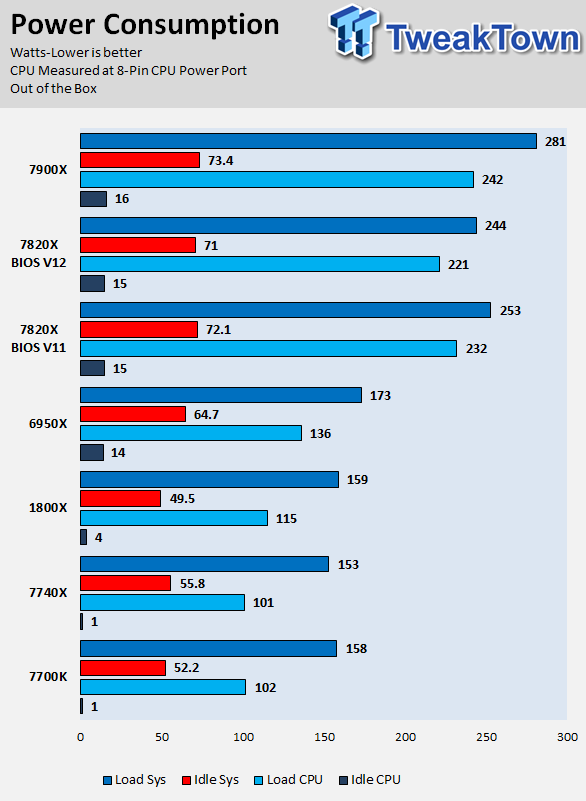 I went back and re-tested the 7900X's CPU power consumption and increased the polling rate for my measurement instruments and I found that it uses a ton of power. Of course, the power consumption numbers under load are taken at the 8-pin and while the CPU is under a full AVX stress test load (worst case).
I will say that I wasn't surprised to find that the new BIOS ushered in slightly lower power consumption, but rumors have it that a new beta microcode will reduce those numbers even further.
What's Hot, What's Not & Final Thoughts
This is where you can fast forward to the final section of the review, and get a quick recap and points on the Core i7-7820X.
What's Hot
Skylake-X Is Strong: At the launch of Skylake, Intel touted it as their "Best Ever" microarchitecture, and the truth of the matter is, there isn't much out that that can beat it on a core per core basis. Kaby Lake is basically just Skylake with an improved process, and rumors have it that Intel's next generation CPUs won't deviate much from Skylake. However, Skylake-X isn't Skylake, as there have been changes to both cache and CPU interconnects to improve Skylake's ability to handle high core/thread count scenarios. The mesh interconnect and the new cache system greatly improves the multi-core performance of Skylake-X over Skylake, but those advantages don't always seep over to the gaming side of things.
Price: With an MSRP of $600, Intel's 7820X seems like a no brainer for a gamer who wants a lot of cores, especially compared to the 7900X, which costs 40% more and really only offers two more cores. That being said, if you don't want to spend a fortune on a motherboard, and are okay with slightly lower performance, AMD's 8-core offerings are also quite attractive. On Newegg, the 7820X is $200 more expensive than the 1800X, but at launch either CPU would only be $100 less or more than the other. I think that makes the 7820X the sweet spot for hopping on to the X299 platform, as its price blows away Broadwell-E CPUs and makes it extremely attractive if you don't need extra PCI-E lanes when compared to the 7900X.
Well Rounded: Multi-core performance, gaming performance, and even single threaded performance are all top notch on this Skylake-X processor. It's extremely well rounded, and while it might not be the best in every category, it holds steadfast against other CPUs.
Overclocking: If Intel had soldered the integrated heat spreader to the die instead of using thermal paste the CPU would easily overclock higher, but I think 4.6-4.7Ghz is a really decent overclock for a 8-core 16 thread CPU. What is really impressive is the fact that Intel's new Skylake-X and X299 platform handle high-speed memory overclocking in quad channel with ease. Unlike X99 and Broadwell-E, you are no longer limited to 3200Mhz in quad channel stable, but you can easily go higher with most motherboards.
What's Not
PCI-E Lane Segmentation: I have no idea why Intel would limit the number of PCI-E lanes on the 7820X to 28 while the 7900X gets 44, as it greatly reduces the ability to run two cards and more PCI-E storage. Especially with VROC on the way and Thread Ripper around the corner, it would have made more sense for Intel to give the 7820X more PCI-E lanes.
Power and Thermals: While it seems that Intel is trying to curtail power consumption of these new CPUs, total power numbers are still very high, and that leads to very high thermals, and no need room weak VRMs. You will be thermally limited when overclocking, especially without a delidded CPU, and you will need some active airflow around the VRM if you are overclocking over 4.6GHz.
Final Thoughts
Part of the purpose of this review was also to gauge how much of a performance impact BIOS updates bring. The thing to realize here is that BIOS changes bring not only microcode updates, but also tweaks from motherboard vendors to either improve performance, reduce power, or change overclocking. They can greatly change how the CPU internally handles power management and overall performance, either by internal power management, offset ratios, or even motherboard vendors implementing different VRM schemes.
The only conclusion we can draw here is that Intel and vendors aren't finished tuning their Skylake-X series, but the performance is obviously there if they unleash power and you can cool it.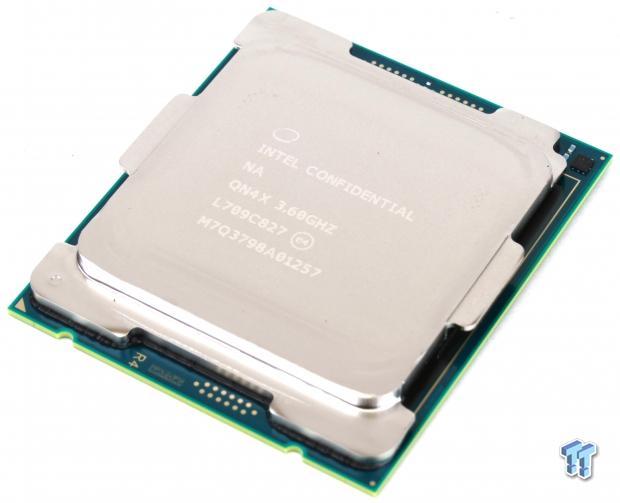 If I was to jump onto the X299 train right now, and I wanted a well-rounded CPU with a lot of cores and the ability to handle pretty much everything, I would forgo the 7900X, save $400, and grab a 7820X. You will still be able to run two GPUs, while one will be running at x8, you will still have x4 left over lanes for a storage device routed straight to the CPU.
The amount of money you save would help reduce the burden of motherboard cost, and you could invest in better and faster storage, or perhaps even better cooling.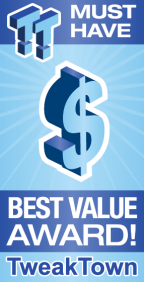 | | |
| --- | --- |
| Performance | 95% |
| Quality | 90% |
| Features | 89% |
| Value | 90% |
The Bottom Line: Compared to Intel's previous offerings and even its current 7900X, the 7820X sits at a sweet spot in regards to price and performance, at least in the high-end desktop market space.
PRICING: You can find products similar to this one for sale below.

United States: Find other tech and computer products like this over at Amazon.com

United Kingdom: Find other tech and computer products like this over at Amazon.co.uk

Australia: Find other tech and computer products like this over at Amazon.com.au

Canada: Find other tech and computer products like this over at Amazon.ca

Deutschland: Finde andere Technik- und Computerprodukte wie dieses auf Amazon.de