Intel Core i7-7740X X-Series Kaby Lake-X CPU Review
Intel's Core i7-7740X X-Series Kaby Lake-X CPU gets put under the spotlight as we completely run it through its paces to see how it does.
Published Wed, Jul 5 2017 3:11 PM CDT
|
Updated Thu, Jul 30 2020 4:20 PM CDT
Rating:

91%
Manufacturer: Intel
Introduction, Specifications, and Pricing
There has been a lot of discussion about Intel's simultaneous launch of its Skylake-X and Kaby Lake-X CPUs on the X299 chipset. Much of it surrounds the purpose or use case of the i7-7740X and i5-7640X. The two CPUs offer the same PCI-E lane count and dual-channel memory controller as the 7700K and 7600K, and can't take advantage of the X299 platforms' quad channel memory support and expanded PCI-E lane options.
On the cost side, while the X-series CPUs cost the same as their K-series counterparts, X299 motherboards cost a lot more than Z170/Z270 motherboards, and they don't have integrated graphics.
The introduction of the Kaby Lake-X SKUs does do a few things for Intel and CPU owners. For starters, it lowers initial costs, as some people will buy these CPUs as placeholders for the 12+ core parts or future CPU purchases. It also delivers on Intel's promise of their most scalable platform ever. While the placeholder option is common for many people, the CPU does have a small secret; it overclocks incredibly high consistently.
Specifications
The i7-7740X has a base frequency of 4.3Ghz with a Turbo of up to 4.5GHz, compared to 4.2GHz and 4.5GHz on the 7700K. It supports dual channel DDR4 running at 2666MHz (the 7700K is at 2400MHz) and offers Hyper-Threading technology, so you get eight threads. The CPU has a TDP of 112W (compared to 91W on the 7700K) and gets 8MB of L3 cache.
Pricing
The Core i7-7740X is priced around $339, which is the same price as the 7700K. You will be paying a bit more for a motherboard than you would if you got a 7700K.
The CPU and Test Setup
The CPU
The 7900X is on the left while the 7740X is on the right. The integrated heat spreaders are a bit different, but both use thermal paste between the dies and the integrated heat spreader. You might notice that the 7740X lacks the RFID chip in the upper right-hand corner of the PCB, as that is an enterprise feature held over from Xeons and the 7740X is not an enterprise part.
The bottom of the CPUs is also a bit different. The gold color of the pads differs, and there are some blue spots beneath sections of the 7900X that aren't present on the 7740X. The SMD components are also different at the center, and some are for power delivery. The 7740X doesn't use an integrated VR (IVR) like the 7900X; it gets its juice straight from the motherboard.
If you ever have to go from a 7900X to a 7740X, it would be prudent to clear your CMOS really well. The VRM pumps 1.8v into a 7900X, but the 7740X only should receive something below 1.3v, so clearing the CMOS would help ensure nothing bad happens.
Test Setup
The ASUS PRIME X299 Deluxe was used for the benchmark portion of the review, along with Corsair's Dominator Platinum 3200MHz kit (at stock) as it's double sided.
For overclocking, we are using GIAGBYTE's X299 AORUS GAMING 9 motherboard along with G.Skill's 3600Mhz TridentZ RGB kit.
I also wanted to show ASRock's X299 motherboard. In our 7900X review, we showed you motherboards from all the vendors who had sent boards, and ASRock's motherboard was on its way, so we include it now. A review on this motherboard and the others will be out soon!
Out of the Box Performance: CINEBENCH, wPrime, and AIDA64
The 7740X performs almost the same as the 7700K. The CPU itself is a transplant and has a slightly higher base speed, but overall it operates at the same Turbo Boost 2.0 speed as the 7700K, so it should perform the same in most cases.
Any difference we see between the two processors is within the margin of error.
Out of the Box Performance: Handbrake Video Transcoding, ScienceMark, and SuperPI
We also see almost identical performance to the 7700K in these CPU tests as well. There is one glaring exception, and that is SuperPI, which is also one of the only single threaded CPU benchmarks we run. It could be because of the higher base speed, or motherboard memory latency tuning, or it could just be a margin of error thing.
While the performance of the 7740X isn't comparable to that of the higher core count CPUs in multithreaded applications, it's still awesome in games.
Out of the Box Synthetic Gaming Performance: UNIGINE and 3DMark
Synthetic Benchmarks in games show us that the CPU operates just like the 7700K. Performance levels are quite strong, even compared to a few of the higher core count CPUs. Oddly enough, in Unigine Heaven 4.0 at 720P, the 7740X performs better than all the CPUs, but at 1080P it performs worse. It's one of the oddest things I have seen and might be due to the platform.
The way that PCI-E lanes are routed on X299 differs greatly compared to other platforms. Allowing the x16 of lanes to operate on the same board as the 28 and 44 lane CPUs is no easy task. I had also heard rumors that the first x16 on Kaby Lake-X CPUs is routed to where the last lanes on the higher core count CPUs are. That would allow the bifurcation of the CPU's PCI-E lanes so that you could split the x16 lanes into x8/x4/x4.
Out of the Box Gaming Performance: Resident Evil, Tomb Raider, GTA:V, Ashes of the Singularity
While Resident Evil 6 puts the CPUs on even footing, they are both faster than the higher core count CPUs. The GTA:V tests show us a kind of weird trend where the 7740X is slightly faster at some of the higher resolutions.
Moving onto Rise of the Tomb Raider, the difference is much larger, but not everywhere. The 7700K has a higher minimum FPS at 720P, but similar at 1080P and 1440P. In Ashes of the Singularity, we see they are quite similar.
Overclocking and Power Consumption
CPU Overclocking
The 7740X is a very good overclocker, and Intel has done wonders with their 14nm+ process. It's the thing that sets Kaby Lake and Skylake microarchitectures apart and allows Kaby Lake processors to reach 5GHz stable. Not all CPUs will be able to do 5GHz stable with the 7700K, but I would venture almost all 7740X can hit the mark.
Even with AVX in use in HandBrake and no AVX offset, I was able to hit 5.1GHz stable on two 7740X. I only used 1.3v as well as XMP enabled so that I could have gone higher, but I wanted to keep a reasonable temperature under 90C max. While I can validate higher, I thought 5.1Ghz was a nice result.
I set CPU multiplier to 50x, enabled XMP, set CPU voltage to 1.3v, left everything else on auto, increased phase performance, increased current capabilities, and increased LLC to Turbo. It was easy to overclock the 7740X; it didn't prove to be a headache.
Power Consumption
Power consumption was a surprise. The CPU has an 112W TDP while the 7700K has a 91W TDP, so I expected it to use more power, but instead, it did the opposite. It uses almost the same amount of power, but less system power at full load. At idle it uses basically the same power.
The reduction in system power could be due to the more efficient VRM designs we see on X299 motherboards, and that might be what keeps overall CPU power low. Another reason could be that Kaby Lake-X's silicon improvements have also improved power consumption.
What's Hot, What's Not & Final Thoughts
This is where you can fast forward to the final section of the review, and get a quick recap and points on the Core i7-7740X.
What's Hot
Microarchitecture and Speed: Intel's Skylake microarchitecture is blazing fast, and Kaby Lake microarchitecture offers process improvements that bump up frequency and help control power consumption. In single threaded applications, the 7740X is excellent, and it rocks in the gaming arena as well.
Overclocking Like Mad: On launch day the Kaby Lake-X 7740X hit 7.5GHz. That is huge because the world record for the 7700K which has been out for a while isn't even 7.5GHz; it's shy of 7.4GHz. On average, expect a 5GHz OC with an all-in-one cooler, and I would bet you could go a bit higher. In the memory arena, you might be limited to dual channel, but you could pull off a 4GHz kit.
It's a Gamer: You don't buy ten-core CPUs for gaming, and right now most people use four core CPUs. The 7740X is better or the same in gaming than the higher core count parts. It's high specified frequency, and excellent overclocking potential makes it excellent for games that like CPU frequency above all else.
What's Not
Current X299 Boards: The 7740X only works in an X299 motherboard, so you are currently stuck with buying a motherboard that offers twice as many memory DIMMs than you can use, and potential for up to 28 more PCI-E lanes than you can use. It can be a bit different to see a half empty motherboard, but the cost is the real difference between X299 and Z270 motherboards, and there isn't too much the X299 PCH offers over the Z270 PCH.
The good news is that you can find similarly priced Z270 and X299 boards, but their features won't be the same. Vendors have told me they have plans for bringing out X299 motherboards that will only support Kaby Lake-X, that way they can only place four DIMMs and reduce PCI-E complexity to help reduce costs.
Final Thoughts
The 7740X is a fun and relatively affordable CPU for the X299 platform. It will let you save for another year to buy Intel's 18 core behemoth, and then you can sell it to someone else who just saved enough for an X299 motherboard. However, most people don't buy placeholder CPUs. The 7740X is a solid gaming CPU, and offers the same performance as a 7700K at the same price, albeit your motherboard might be pricier.
Motherboard cost is the real problem here. You are basically getting a really well binned 7700K without an iGPU, transplanted onto a socket with 2066pins. Intel transplanted the CPU from a cheaper chipset to a more expensive one but offers an upgrade path the other socket couldn't support.
The 7740X will be an option for many; it offers the same gaming performance as the 7700K, higher overclocks, and costs the same. The 7740X and 7640X are options, and I never want fewer options, I always want more.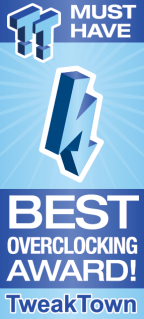 | | |
| --- | --- |
| Performance | 95% |
| Quality | 90% |
| Features | 89% |
| Value | 88% |
The Bottom Line: The Core i7-7740X is Intel's running back; it might not be the biggest player on the field, but it runs the fastest.
PRICING: You can find products similar to this one for sale below.
United States: Find other tech and computer products like this over at Amazon.com
United Kingdom: Find other tech and computer products like this over at Amazon.co.uk
Australia: Find other tech and computer products like this over at Amazon.com.au
Canada: Find other tech and computer products like this over at Amazon.ca
Deutschland: Finde andere Technik- und Computerprodukte wie dieses auf Amazon.de
We openly invite the companies who provide us with review samples / who are mentioned or discussed to express their opinion. If any company representative wishes to respond, we will publish the response here. Please contact us if you wish to respond.
Related Tags