Supermicro C7Z270-PG Pro Gaming Motherboard Review
Supermicro's new SUPERO C7Z270-PG Pro Gaming motherboard comes packed to the brim with great features.
Published May 17, 2017 11:11 AM CDT
|
Updated Tue, Nov 3 2020 6:58 PM CST
Introduction, Specifications, and Pricing
Supermicro's most powerful selling point is its component selection, as they use some of the best quality components from the server side of their business for their consumer motherboards. The C7Z270-PG is their top of the line Z270 motherboard built for gaming. It's one of few motherboards with the PEX8747, allowing for 4-way SLI/CrossFireX on the Z270 platform. It also offers a hefty serving of USB 3.1, dual Intel NICs, and a very appealing color scheme.
Over the past six generations, Supermicro has slowly worked their way into the consumer market, targeting gamers and enthusiasts with high-quality components. More recently, they have made huge strides to improve their UEFI, which was their weakness in the past.
Today I will see if they have delivered and improved on their previous generations of enthusiast motherboards.
Specifications
The C7Z270-PG offers two Intel Gbit NICs, 4-way SLI/CrossFireX, four USB 3.1 ports, two U.2, two 32Gb/s M.2 slots, and even some OC features.
Pricing
The C7Z270-PG costs $299.99.
Packaging and C7Z270-PG Overview
Packaging and Overview
The box for the C7Z270-PG is almost identical to that of the C7Z270-CG I reviewed a few months ago. It's a unique design and does a nice job of protecting the motherboard.
The accessory package includes four SATA6Gb/s cables, driver DVD, quick-start guide, and IO panel.
The C7Z270-PG has five fan headers circled in red. Each of the fan headers supports 2.5A output and offers PWM control. However, while all that is great, the headers do not support DC/voltage mode 3-pin fan control, if you plug in a 3-pin fan, it will run full speed. Supermicro has worked on UEFI-based fan control, and you will need to use 3rd party software like SpeedFan to control the fans in Windows. The motherboards black, gray, and silver aesthetics look quite nice, but I am confused they Supermicro didn't add a shield over the rear IO and audio like they did on the C7Z270-CG. The back of the motherboard has very few rear components, which is a good thing.
The rear IO panel features PS/2 Keyboard/Mouse, three USB 3.1 type-A ports, one USB 3.1 type-C port, two USB 3.0 ports, two USB 2.0 ports, DisplayPort, HDMI 2.0, two Gbit Intel LAN ports, and 7.1 audio outputs with S/PDIF out.
There are four x16 PCI-E slots that operate at x16/x0/x16/x0, x16/x0/x8/x8, x8/x8/x16/x0, or x8/x8/x8/x8. The C7Z270-PG is one of the few Z270 motherboards with the PEX chip that effectively doubles PCI-E bandwidth to the PCI-E slots for 3 and 4-way SLI/CrossFireX. The middle PCI-E x4 slot is wired directly to the PCH. The motherboard offers six SATA6Gb/s ports and two U.2 ports. One of the U.2 ports shares bandwidth with one of the M.2 slots.
There are two 32Gb/s M.2 slots that can RAID. One of the M.2 slots shares its bandwidth with one of the U.2 ports. The motherboard also features an onboard speaker, thankfully, that you can disable it by changing the jumper to its right.
The motherboard has power, reset, and clear CMOS buttons located at the top right of the motherboard. The motherboard also features a POST code display to help figure out issues. A COM port is located in the lower right corner near front panel headers.
There are three USB 2.0 headers located to the left of a USB 3.0 internal header. All the heat sinks are screwed into the motherboard.
Supermicro C7Z270-PG Circuit Analysis
Circuit Analysis
The C7Z270-PG's hardware is impressive.
The VRM on this motherboard is a 6+3+1 phase configuration for the core + iGPU + VCCSA. Two Primarion (Infineon) digital PWM controllers, the 6+1 phase PXE1610 and the 4+1 phase PXC1410, control the CPU's phases. Each phase uses a 66A Vitec power inductor and Infineon TDA21232 50A DrMOS. The VRM is extremely overkill but also very efficient.
While the memory VRM has only a single phase, it's still overkill since it uses the same 66A inductor and 50A DrMOS as the CPU VRM. It's controlled by a Primarion PX3143HDM PWM controller.
Supermicro C7Z270-PG Circuit Analysis Continued
C7Z270-PG Circuit Analysis Continued
Supermicro uses the Realtek ALC1150 on this motherboard along with some audio grade capacitors and Texas Instruments OPA1612A amplifier for the headphone jack.
The Avago PLX PEX8747 takes in x16 from the CPU and outputs x32 to the PCI-E slots. It does introduce a slight latency penalty, but it is the only way to do 3 or 4-way SLI or CrossFireX on the Z270 platform. The motherboard offers two Intel NICs, the i219v and i210AT.
Two ASMedia ASM1142 offer four USB 3.1 ports for the rear IO; an ASMedia ASM1543 is the type-C controller and switch chip.
The C7Z270-PG supports HDMI 2.0 through the use of a Parade PS175HDM controller. An IDT6V41642B clock generator offers better BCLK overclocking margins.
The nuvoTon NCT6792D is the super IO that offers PS/2 on the back, the COM port, system monitoring, and fan control. Multiple ASMedia ASM1480 PCI-E 3.0 quick switches switch around two PCI-E 3.0 lanes each.
BIOS and Software
BIOS
Supermicro has made many strides over the past few years to produce an easy to use interactive UEFI. Every few generations the entire UEFI gets a big overhaul, this time things are okay. The latest UEFI is better than previous ones, offers fan control (previous ones didn't), and has almost too many settings.
The one issue I had with this UEFI is that you have to use your mouse, and while overclocking can be straight forward depending on what settings you change, Supermicro still has some work to do. If you are a professional, you might actually like all the settings, but it might be intimidating for a novice user. Luckily, Supermicro provides a lot of documentation in the manual, so it's almost like a learning experience.
Software
Supermicro doesn't have any software past some diagnostic software, and I like the fact it doesn't come with a bunch of bloatware we encounter from other vendors.
Test System Setup
Steven's Motherboard Test System Specifications
The C7Z270-PG's black and gray color theme lets it fade into the background of your build, and that is something many enthusiasts want so that the motherboard doesn't contrast with the rest of their build.
Overclocking
Overclocking Results
CPU Overclocking
He C7Z270-PG was able to push my CPU to 5GHz with 1.28v VCore under load. I didn't tune LLC, but I had to set 1.365v to get 1.28v under load, but as I said I didn't use LLC. What surprised me was the ability of the motherboard to overclock my Dominator Platinum kit to 3200Mhz with XMP, something some other Supermicro motherboards weren't able to accomplish.
Compatible Memory Overclocking Kits
In this section, I overclock four memory kits only using XMP, if the kit works then the results are below. I welcome memory vendors to send in their kits to be tested on each motherboard.
Corsair Dominator Platinum 3200MHz C16 8GBx2
GEIL EVO X RGB 3200MHz C16 8GBx2
GEIL EVO FORZA 3200MHz C16 8GBx2
The C7Z270-PG overclocked all of our kits, but our 3866MHz TridentX kit using XMP.
CPU, Memory, and System Benchmarks
CINEBENCH 11.5
wPrime
AIDA64 AES and HASH
AIDA64 FPU
AIDA64 Memory
ScienceMark
HandBrake
3DMark: Fire Strike
3DMark: Cloud Gate
ResidentEvil 6
The C7Z270-PG's performance is excellent in CPU related tasks at stock and when equalized. It does use multi-core enhancement, but to 4.4GHz on all cores instead of 4.5GHz at stock. The motherboard operates quite well in gaming, but because of its PEX8747, there is some latency introduced when using one card. In multi-GPU scenarios, the motherboard would do better.
Some motherboard reviews put a lot of weight into motherboard CPU, memory, and GPU benchmarks, but for me, CPU, memory, and GPU benchmarks on motherboards should be more about finding anomalies, and I do that at standard settings (4.8G in graphs).
System IO Benchmarks
CrystalDiskMark SATA6G:
CrystalDiskMark M.2:
ixChariot Network Throughput:
The C7Z270-PG's M.2 and SATA performance is decent, but it does seem like aggressive link state power management is turned on resulting in slightly lower scores. You can turn it off in the UEFI to unlock more throughput.
Audio RMAA 5.5:
I disable all audio features, set the correct bitrates, and then test the audio with a loopback test.
Sound Judgment by Ear: Very Good. Supermicro's audio implementation on this motherboard is decent, but I have seen better. There are five ratings for audio: 1. Problems, 2. Okay, 3. Acceptable, 4. Very good, 5. Excellent
Thermal Imaging and Power Consumption
System power is measured at the wall with an AC power meter.
Note on Thermal Images: In the temperature section, we use our Seek thermal imaging camera to capture the surface temperatures of major components on the board. I look at the VRM and then all other things that light up the screen. If there is something to worry about, then I will state it. Otherwise, I will just show the hotter running parts of the board for fun. Unless some component is over 80-90C, then there isn't anything to worry about.
All systems will act differently, so I will look for commonalities, such as how far from the VRM the heat spreads through the PCB and the difference in temperature between the front side and backside of the PCB. Keep in mind, the majority of the heat from the VRM goes into the PCB as it is a giant soldered on copper heat sink. A larger difference in temperature between the back and front of the PCB points towards a more effective heat sink.
Thermal Testing at Stock Speeds:
The image on the left is always at idle, and the image on the right is at load. During ALL TESTS, fans above the VRM that cool the CPU cooler's (Corsair H110i GT) radiator are turned on to high (12v).
Full frontal.
Up-close of the front of the VRM.
Up-close of the back of the VRM.
Thermal Testing at 4.8GHz Overclocked Speeds:
The image on the left is always at idle, and the image on the right is at load. During ALL TESTS, fans above the VRM that cool the CPU cooler's (Corsair H110i GT) radiator are turned on to high (12v).
Full frontal.
Up-close of the front of the VRM.
Up-close of the back of the VRM.
The C7Z270-PG's thermal performance is excellent, and that is due to the excellent hardware used to build the VRM. It's only a six phase VRM, but one of the better ones for overclocking. You might have noticed that overclocked temperatures are lower, and that is because the VCore for the overclock is lower than the stock VID of the CPU.
Anything under 60C is great, 60-80C is acceptable, and anything above 80C is a bit worrisome (if at stock).
What's Hot, What's Not & Final Thoughts
Here are key points about the Supermicro C7Z270-PG.
What's Hot
PEX8747 To Expand Lanes: The only way to run 3 and 4-way SLI or 4-way CrossFireX on the Z270 platform is on a motherboard with the PEX8747 chip. The chip is also quite expensive, which is why the motherboard costs so much. The C7Z270-PG is one of few motherboards on the market with this ability.
Dual M.2 and U.2: Finding motherboards with two U.2 ports is not that easy, but the C7Z270-PG has two as well as two M.2 slots. One of the U.2 and M.2 ports share bandwidth, but you can RAID three of the slots/ports. That means you can RAID two M.2 and one U.2 drive or two U.2 and one M.2 drive. The flexibility this offers is great, especially if you use the Intel 750 series NVMe drives, which use U.2 connectivity.
Four USB 3.1 Ports: There are three USB 3.1 type-A ports and one USB 3.1 type-C port on the rear IO panel, which is much more than most other motherboards carry.
Stealthy Aesthetics: Many enthusiasts have asked vendors for totally blacked out motherboards. The reason is that dedicated heat sink colors such as red, blue, and gold conflict with their build theme or color scheme. Supermicro has delivered on the demands of the community.
What's Not
Odd Layout Considerations: Some people have complained about the spacing of the memory DIMMs, but I didn't find that to be an issue. What I did find to be an issue was upside down single-sided latch DIMMs, making it hard to remove RAM with a full sized GPU installed. The 8-pin CPU power connector is also upside down so that the latch is facing the heat sink and not the top of the motherboard, it's not a big issue, but for those with very big fingers, it might be hard to release the latch. I also think that the USB 3.0 internal header should have been closer to the right side of the motherboard, so it's closer to front panel USB 3.0 ports which usually have a short cable.
UEFI Requires Mouse: The menu layout and how you access deeper menus almost requires you to use a mouse. You can use the UEFI without using your mouse, but it's significantly easier with a mouse.
Final Thoughts
The Supermicro C7Z270-PG is a very high-end motherboard from Supermicro. Supermicro recently launched the SuperO brand of motherboards, which the C7Z270-PG falls under, and their philosophy is quality for gaming. The C7Z270-PG fulfills this philosophy and does with so many high-end consumer features that should resonate with gamers. You can run many GPUs, you get a ton of storage options, and you get four USB 3.1 ports.
I am nitpicking with some of the cons I have listed; I didn't have much trouble with the motherboard. I was able to easily overclock by inspecting Supermicro's built in OC profiles and toning down many of their settings, and in that way, the motherboard is a learning experience. Overall, I like the motherboard a lot from the way it looks to the features it offers.
If you hate RGB LEDs and the RGB headers, you will also be happy with the motherboard since it offers neither. If you are looking for a loaded Z270 motherboard with excellent multi-GPU capability, the C7Z270-PG might be the right choice for you.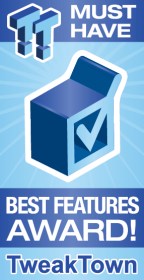 | | |
| --- | --- |
| Performance | 90% |
| Quality | 95% |
| Features | 97% |
| Value | 90% |
The Bottom Line: Two U.2, two M.2, four USB 3.1 ports, and 4-way SLI/CrossFireX are only a few of the many great features that the Supermicro C7Z270-PG has to offer.
PRICING: You can find products similar to this one for sale below.

United States: Find other tech and computer products like this over at Amazon.com

United Kingdom: Find other tech and computer products like this over at Amazon.co.uk

Australia: Find other tech and computer products like this over at Amazon.com.au

Canada: Find other tech and computer products like this over at Amazon.ca

Deutschland: Finde andere Technik- und Computerprodukte wie dieses auf Amazon.de
We openly invite the companies who provide us with review samples / who are mentioned or discussed to express their opinion. If any company representative wishes to respond, we will publish the response here. Please contact us if you wish to respond.