MSI GS63VR STEALTH PRO 4K Gaming Laptop Review
Looking to buy a new 4K gaming laptop? MSI's new GS63VR STEALTH PRO 4K Gaming Laptop should be on your consideration list.
Published May 15, 2017 2:03 PM CDT
|
Updated Tue, Nov 3 2020 6:58 PM CST
8 minute read time
TweakTown's Rating: 94%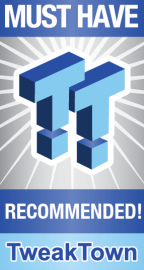 The Bottom Line
MSI's GS63VR STEALTH PRO 4K is a sleek, slim, powerful, and most of all portable high-end gaming notebook.
Introduction, Specifications, and Pricing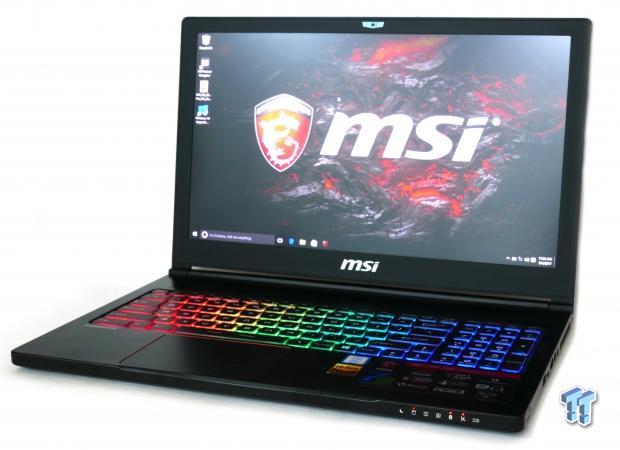 I have reviewed a fair number of gaming notebooks, the one thing they have in common is that they are monstrosities, at least most of the time. The issue with many of these notebooks is their size and weight, but with the latest Intel and NVIDIA mobile parts, it has become possible to build much stealthier notebooks.
MSI's newest generation of gaming notebooks is indeed stealthy as is made clear in its name; GS63VR Stealth Pro 4K. The notebook is also very sleek, and MSI's success in the gaming market have earned them a revered reputation. Let us see if the GS63VR Stealth Pro 4K lives up to that reputation.
Specifications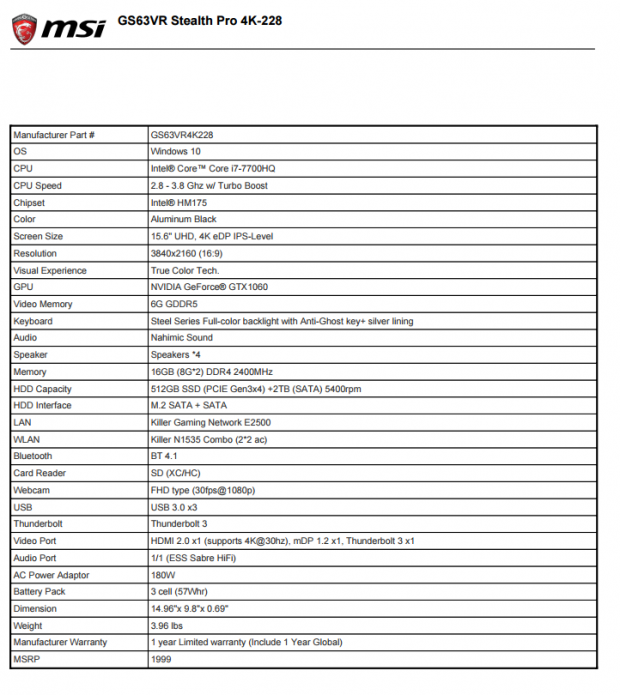 The GS63VR STEALTH PRO 4K uses the i7-7700HQ 4C/8T CPU with a 2.8GHz base and 3.8GHz Turbo Boost clock. The notebook uses a 15.6" 4K UHD eDP IPS-Level display, a GTX 1060 6G GDDR5, 16GB (2x8GB) of DDR4, a 512GB M.2 SSD, a 2TB HDD, Killer wired and wireless LAN, and even ThunderBolt 3.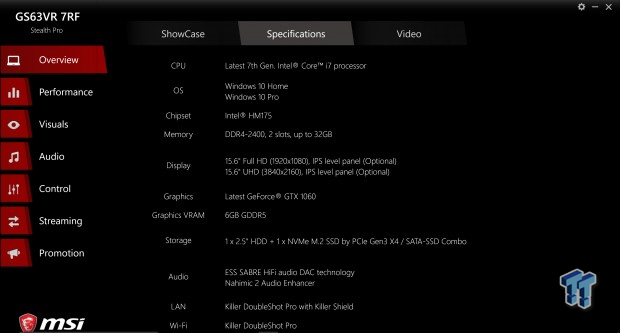 The notebook weighs 3.96lbs and has the dimensions 14.96"x9.8"x0.69" (LxWxH). It's lightweight for a 4K gaming notebook. The audio solution also uses an ESS Sabre HiFi DAC and features Nahimic audio software. The notebook has four speakers. If you want to use an external display you have HDMI 2.0 or mDP 1.2 as your options. The unit uses a 180W adapter and features a 3-cell 57Wh battery.
Pricing
The GS63VR STEALTH PRO 4K costs $2,049.
Physical Overview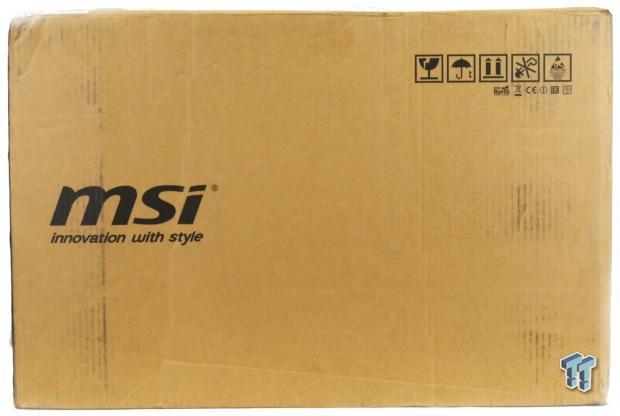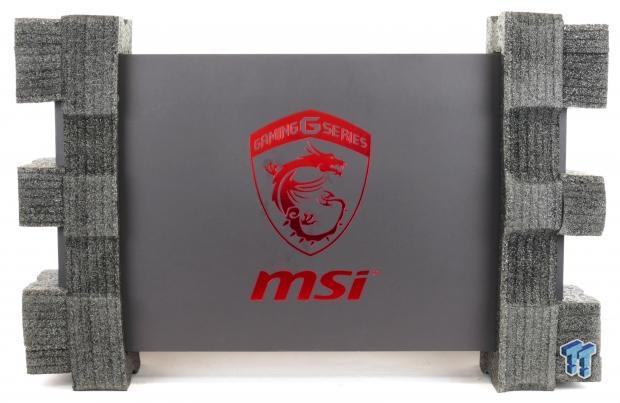 MSI's box is simple, yet packaging secures the notebook in place in a secondary box.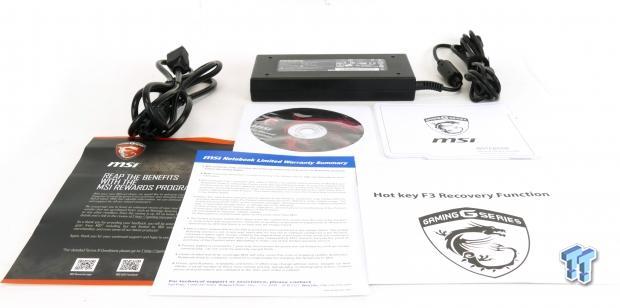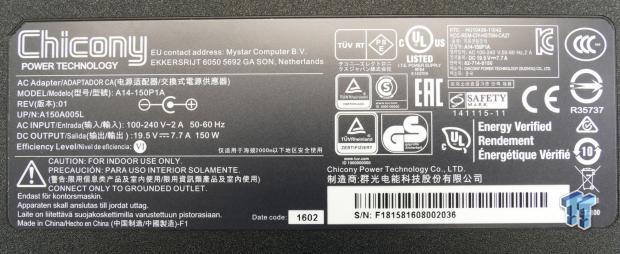 Accessories include AC/DC power adapter, AC power cord, driver DVD, recovery manual, and other manuals. The power adapter is rated 150W at 19v/7.7a.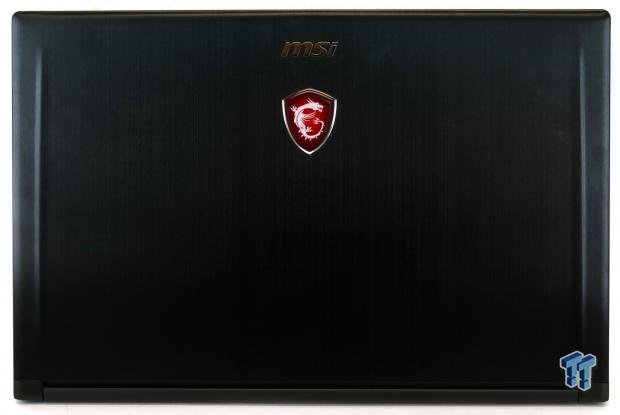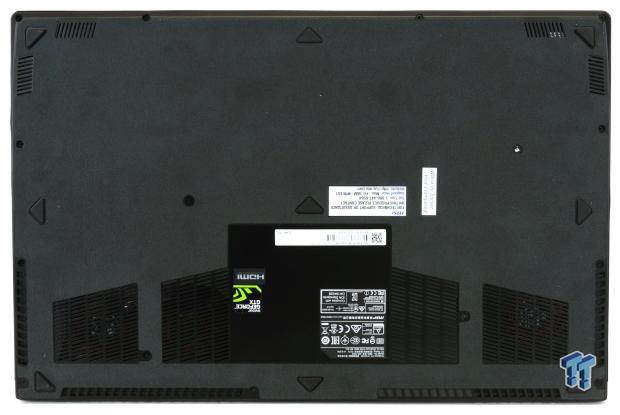 The top of the body consists of brushed aluminum with an MSI dragon logo in the center. The logo lights up when it is turned on. The bottom of the notebook features smooth felt, which feels soft to the touch. There are nine rubber feet to stabilize it on a glass or glossy surface.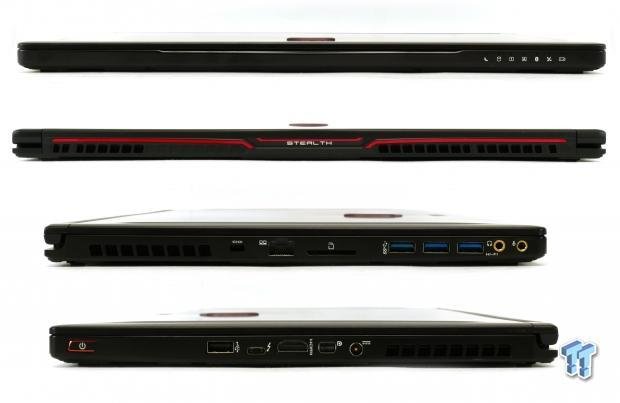 The front of the unit shows the status LEDs, the rear of the unit has exhaust vents. The left side of the unit features another vent, a Kensington lock port, RJ-45 LAN, SD slot, three USB 3.0 ports, headphone jack, and microphone jack. The right side of the unit features another exhaust vent, DC power jack, mini-DisplayPort 1.2, HDMI 2.0, ThunderBolt 3, USB 2.0, and power button.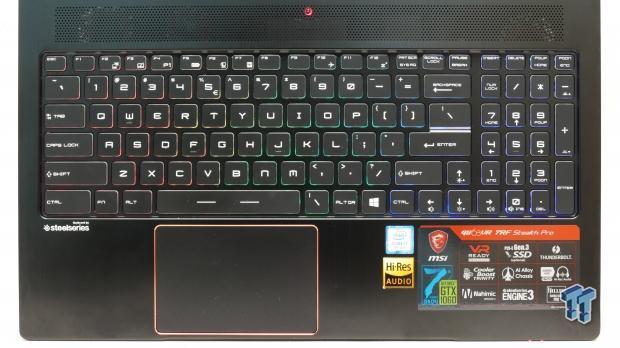 The full QWERTY keyboard with number pad is lit by RGB LEDs. The keys are soft to the touch, and I really like their mechanism of action, even more than traditional mechanical keys. They are silent and obviously some dome key, but I cannot get over how much I like pressing the keys. The touchpad has an orange bezel around it, and you might need to tune TP-rejection, as it can be quite sensitive.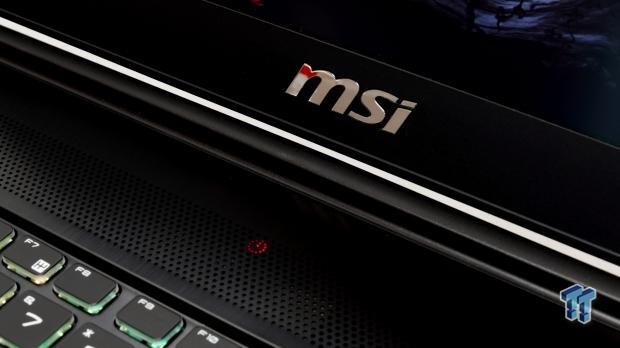 There is a small LED under the vents under the MSI logo that illuminates to indicate the notebook is powered on. The notebook's display can rotate out 180 degrees, which was quite a surprise.
Physical Overview Continued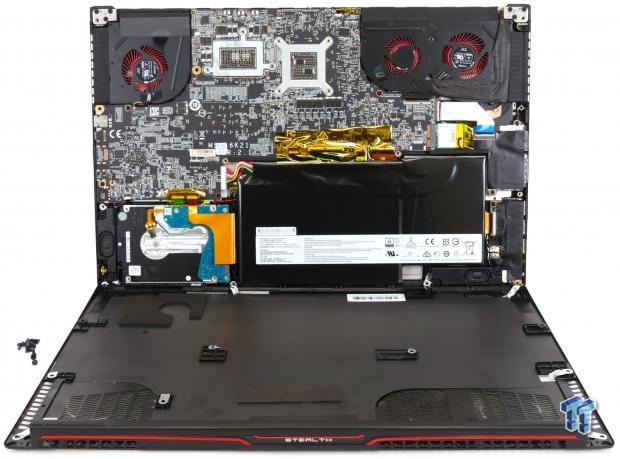 The unit is easy to open, but you will void your warranty if you do so. There are three fans, a huge battery, the HDD, but not a way to swap out the M.2 drive or upgrade RAM if needed.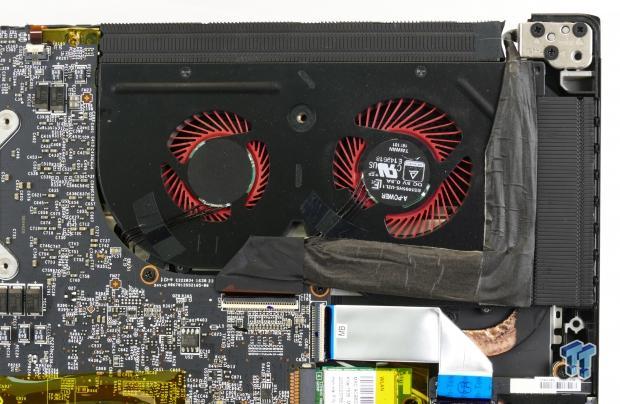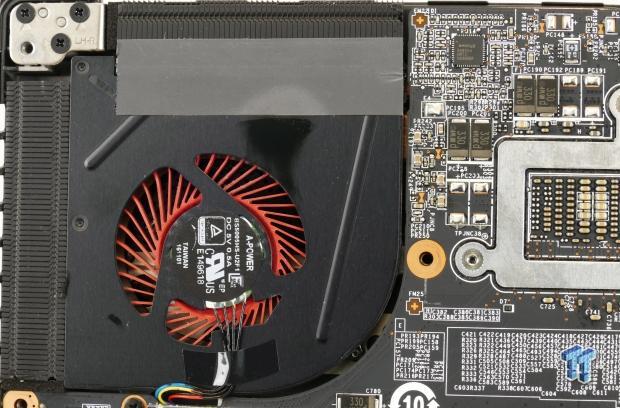 A large heat sink and two blower fans cool down the GPU integrated into the notebook while a single fan cools down the integrated section. They ensured the fans are red, and you can actually get a glimpse of them through the vent holes on the rear of the notebook. What I really like about the heat sink and blower fans is that they exhaust out the rear and sides of the notebook, making use of the corners.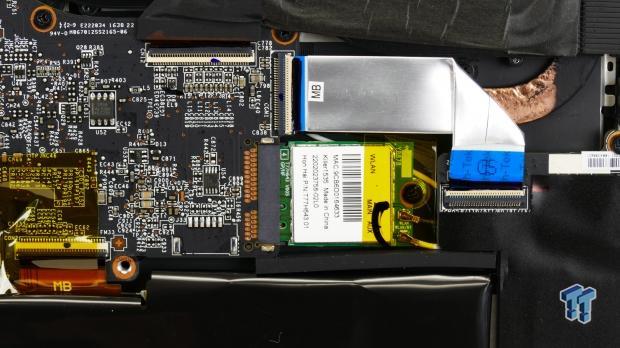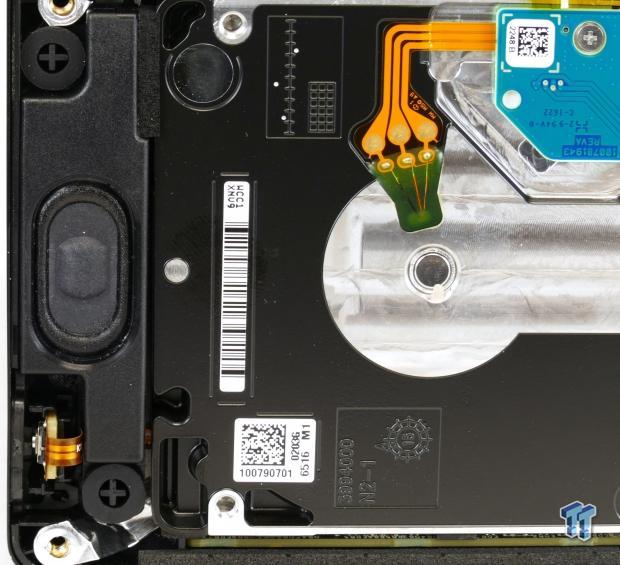 You can replace the Killer Wireless AC 1535 card, but I don't see why you would want to since it's one of the better wireless AC cards out there. The software is questionable, but the hardware is solid, and you don't need to use the software. There are two speakers I can access by opening the unit, but MSI claims there are four, so the other two must be on the other side.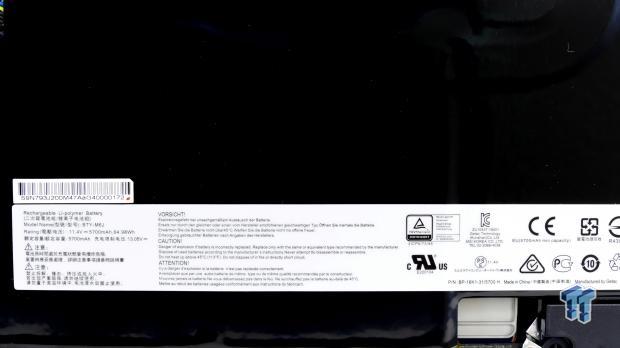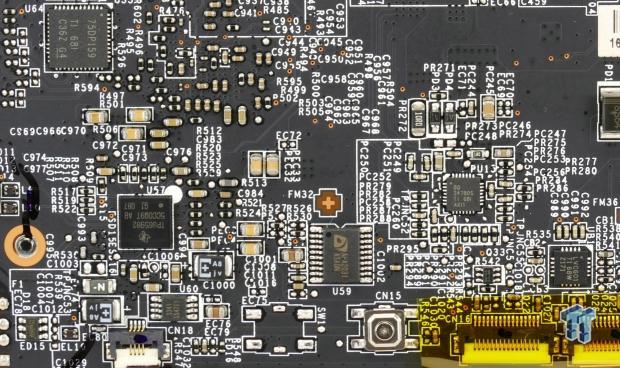 The battery is a 5700mAh/65Wh unit. There are some ICs we can see to confirm a few things. The TPS65982 confirms that they are using Intel's specified configuration for their ThunderBolt 3 controller. The IC labeled 75DP159 is a DP++ to HDMI 2.0 re-timer, which makes the 4K/6Gbps HDMI 2.0 port on the side possible. The chip labeled bq24780S is a battery quick charger. The chip labeled APA2031 is a 2.6W audio amplifier with gain control. The chip labeled LVC601 is a SATA 6Gb/s re-driver, to ensure solid SATA performance.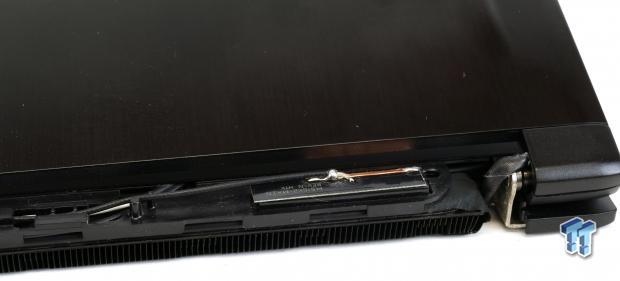 The WIFI antennas are routed to right below the display/lid assembly, bringing it out of the metal chassis and closer to the air for better signal reception.
Software and BIOS
Software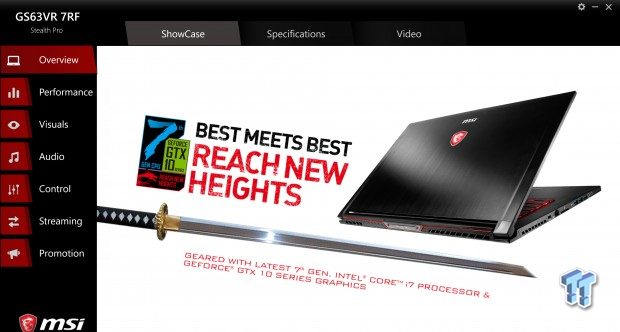 MSI's product showcase is like a software pop-up ad, which you will need to disable. While it does highlight the product, it shouldn't pop-up every time you boot up or when you let the product sit idle for a few minutes, at least not by default.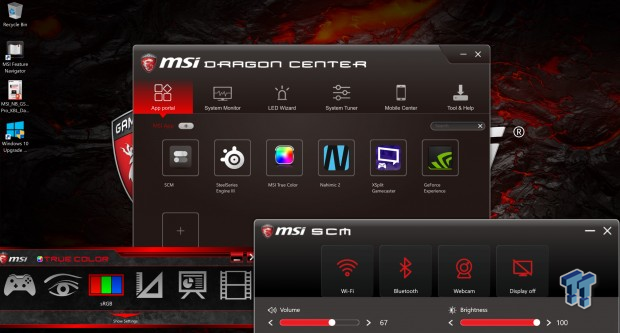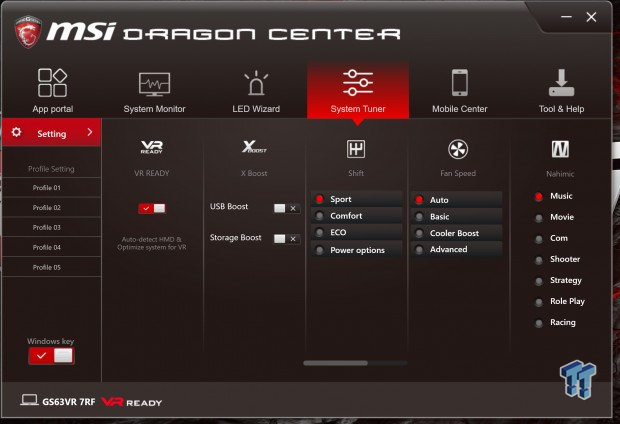 MSI has multiple software programs, one of them is the Dragon Center which houses other programs. MSI's True Color and SCM are two of those programs. Dragon Center also offers a System Tuner ability to increase performance and fan speed.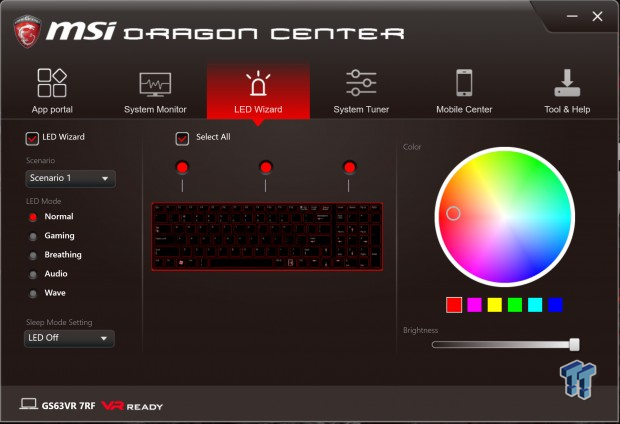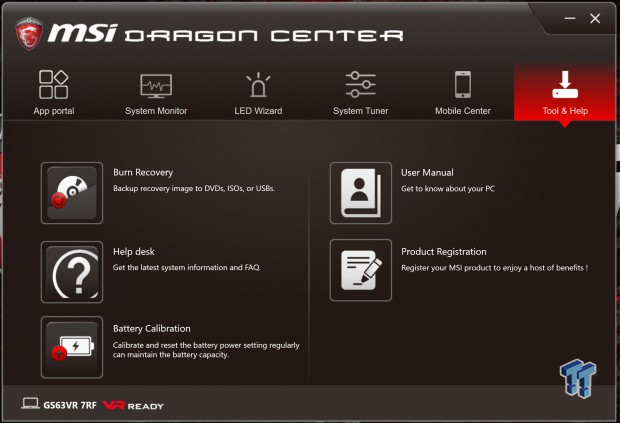 You can control the RGB LED lighting in the keyboard and create cool effects. The program also offers tools and help to create recovery images or calibrate your battery.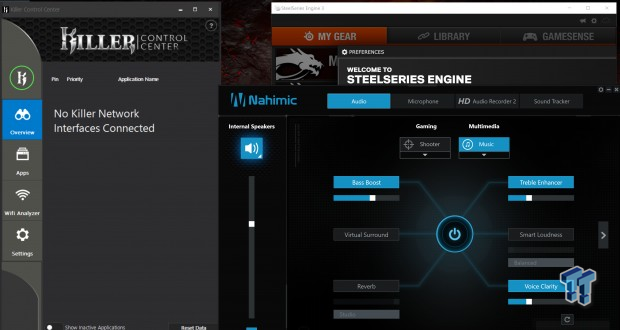 Killer's Control Center is installed by default, many people just want the hardware without the software, and the good news is you can uninstall the software and still use the great WIFI card and the wired NIC. Nahimic audio enhancer is included as is SteelSeries Engine.
BIOS
The BIOS is a UEFI, but it looks like a traditional BIOS. It offers little in the way of tuning or ability to make changes to the hardware, but then again you cannot overclock this notebook, and you also can't really upgrade it.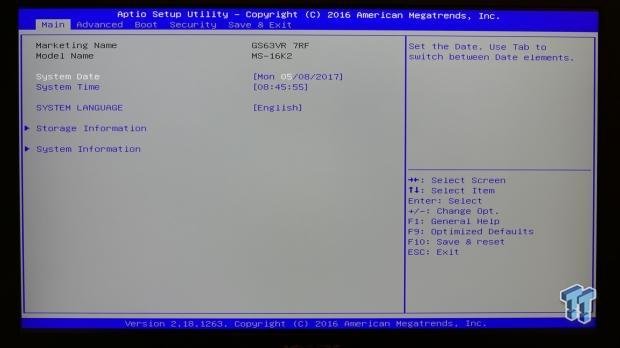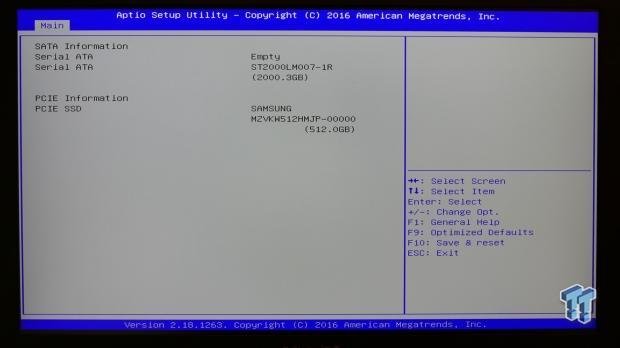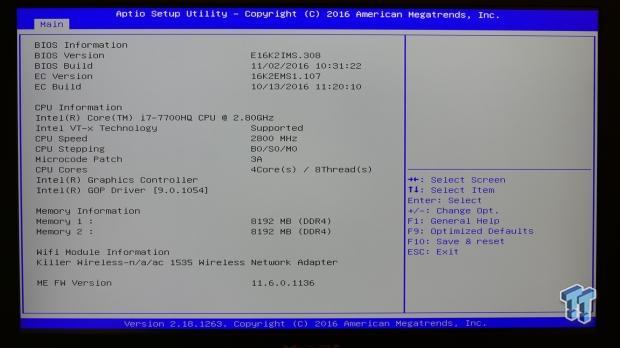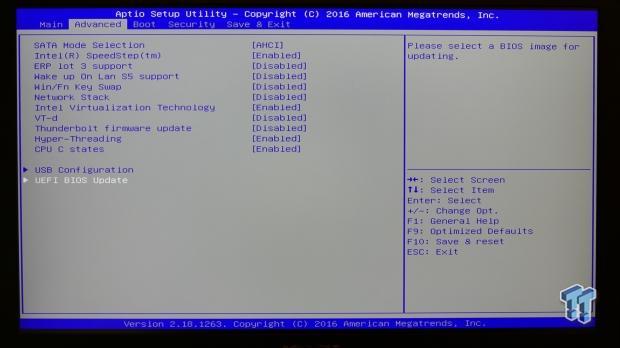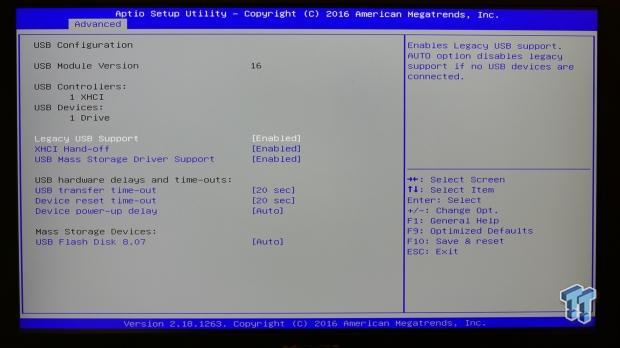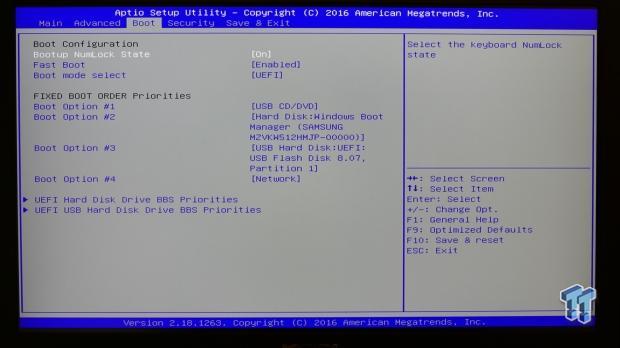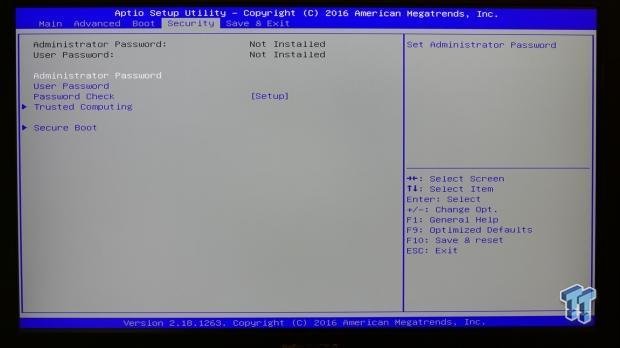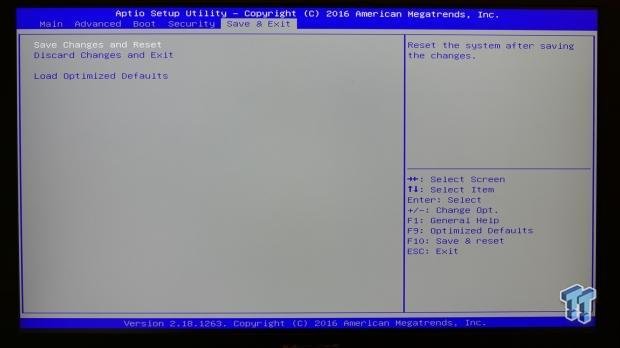 System Performance Benchmarks
CPU, Memory, and System Benchmarks
These benchmarks are run using default settings and configuration.
CINEBENCH 11.5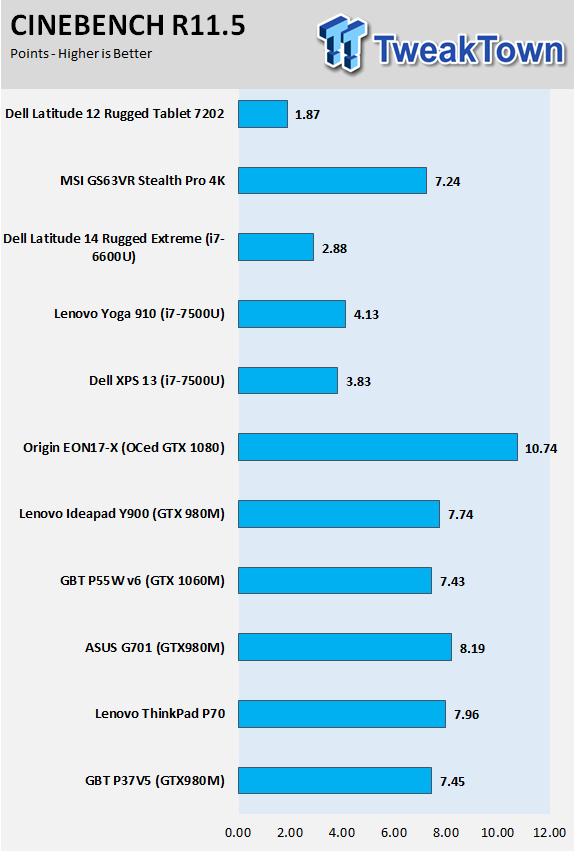 wPrime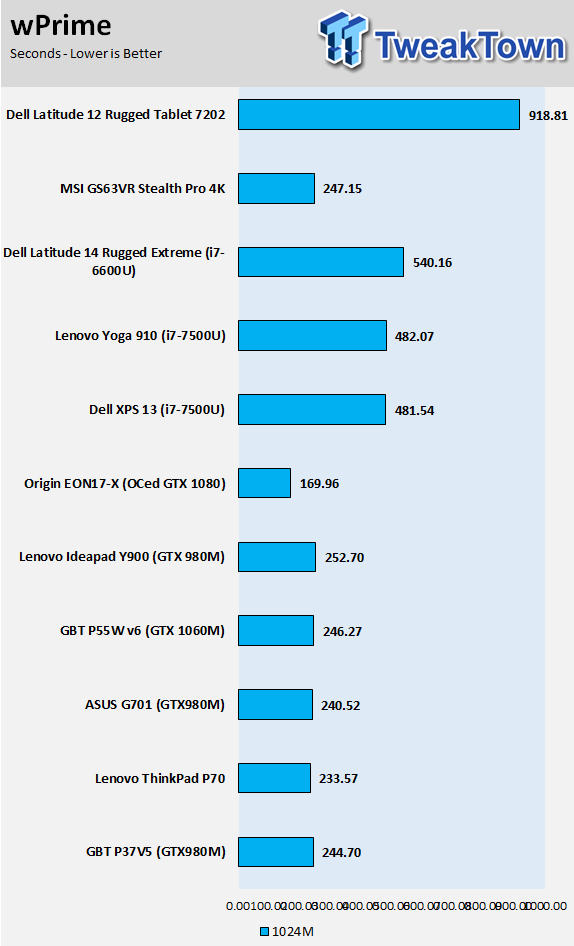 AIDA64 AES and HASH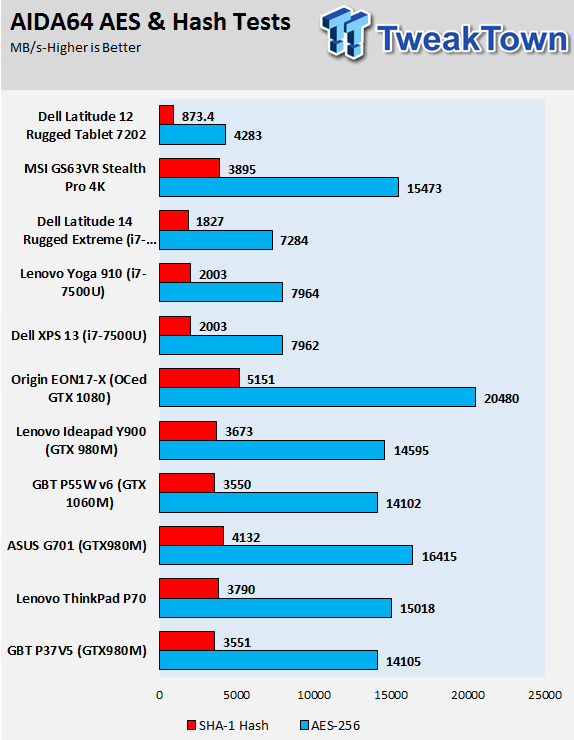 AIDA64 Memory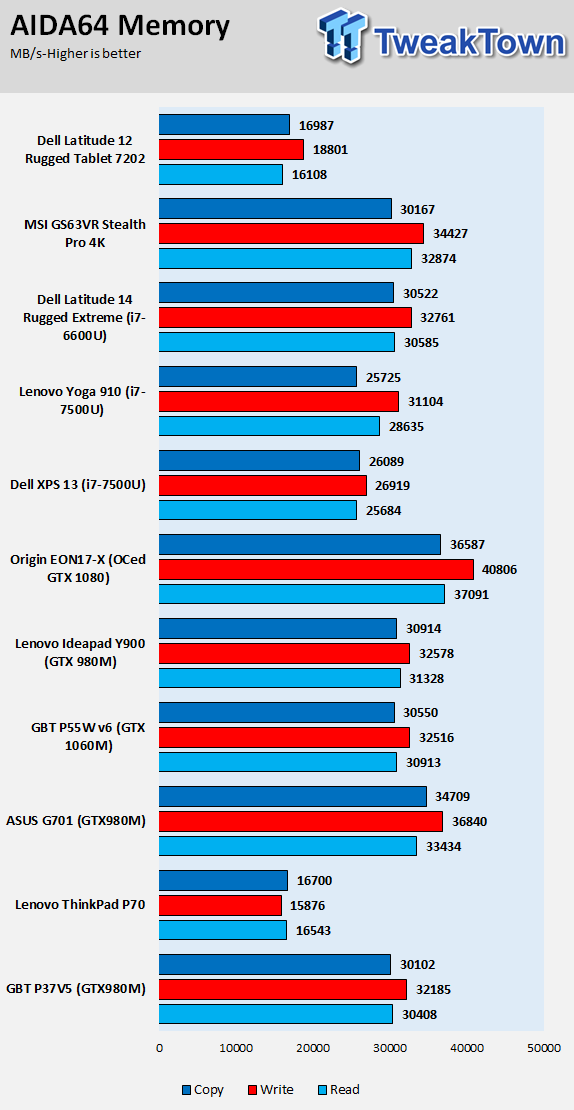 PCMark8 Home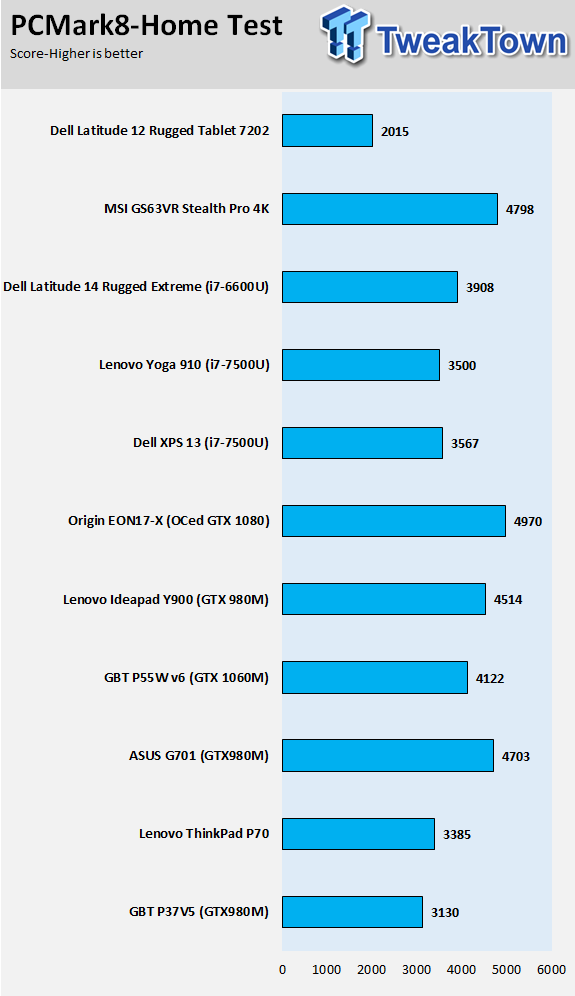 Handbrake 4K and 720P Transcoding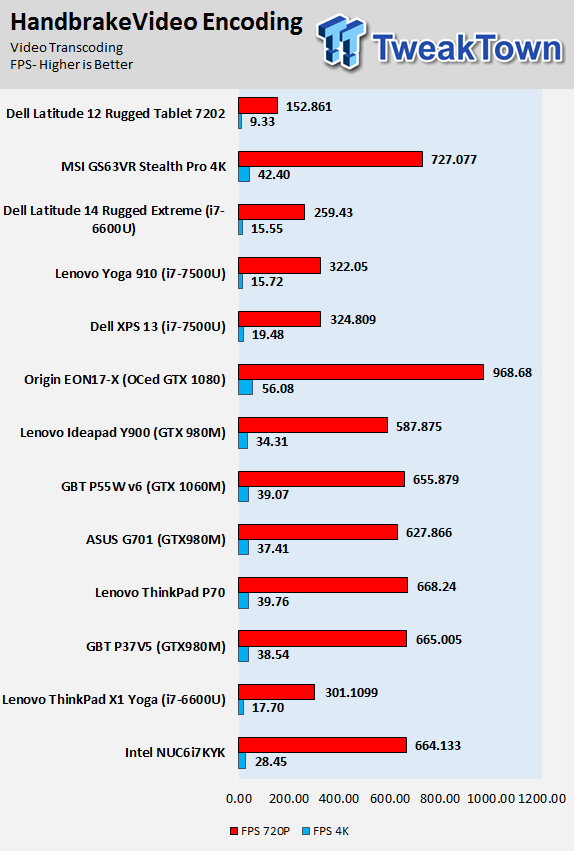 WebXPRT 2015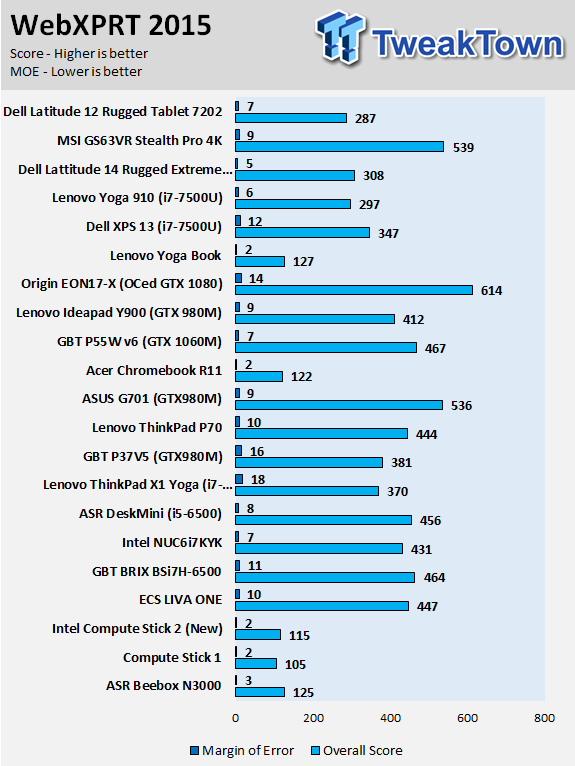 The new Kaby Lake 7700HQ is slightly faster than its predecessor is and teamed with the fast RAM and storage offers excellent CPU and system performance. It is one of the fastest notebooks I have tested so far, and that is surprising because it is super slim.
Gaming Performance Benchmarks
3DMark11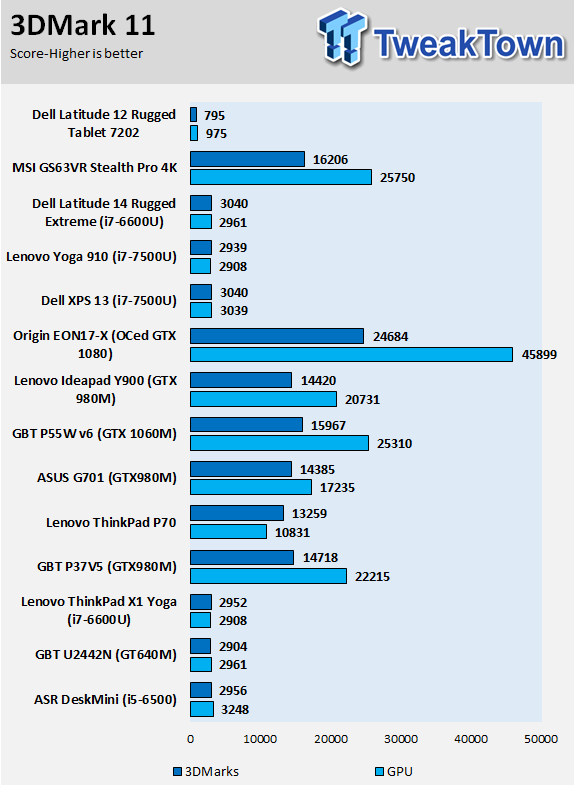 UNIGINE Heaven 4.0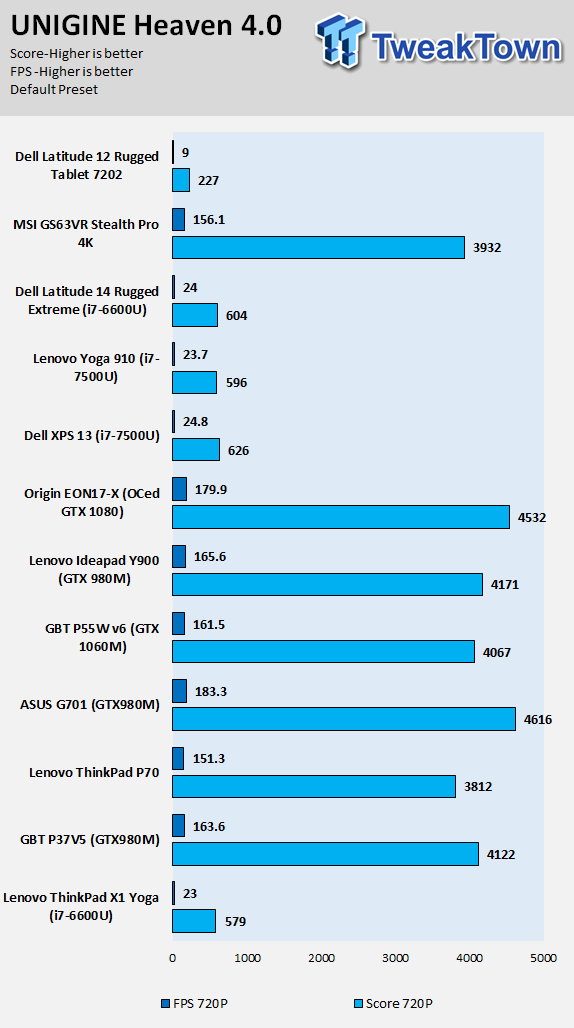 ResidentEvil 6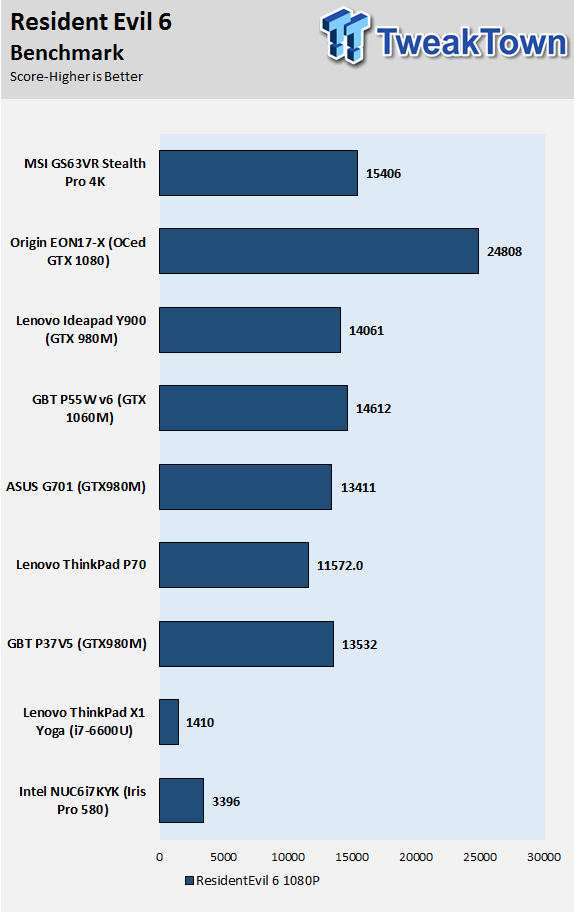 3DMark FireStrike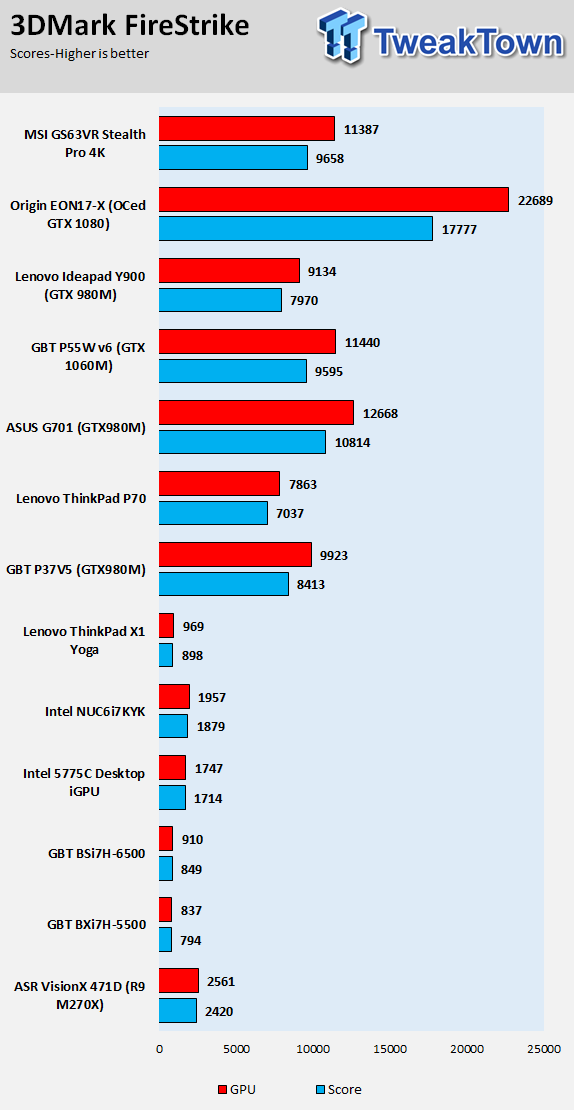 3DMark Cloudgate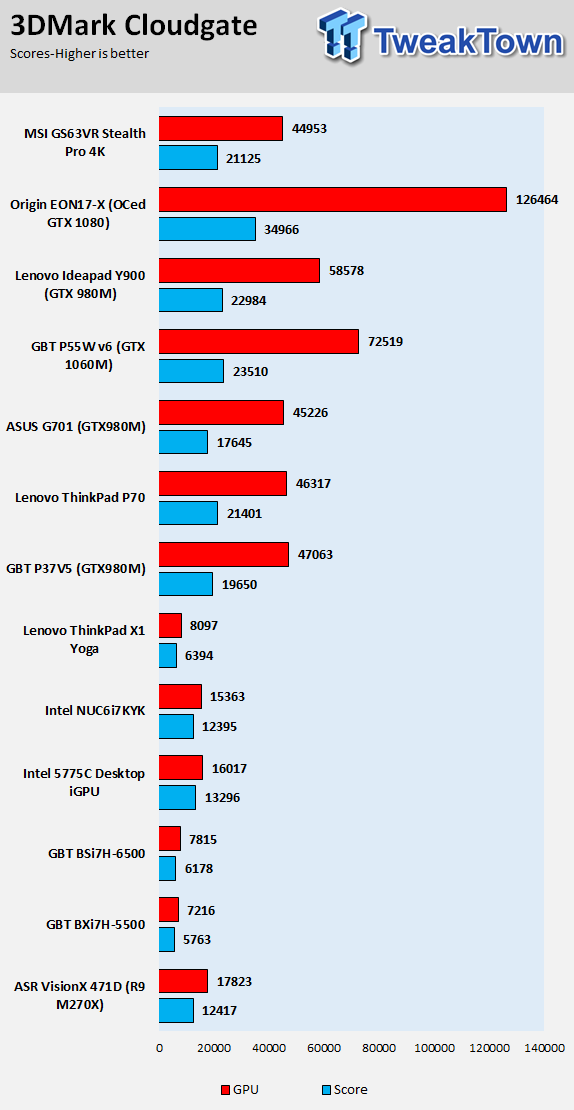 Ashes of Singularity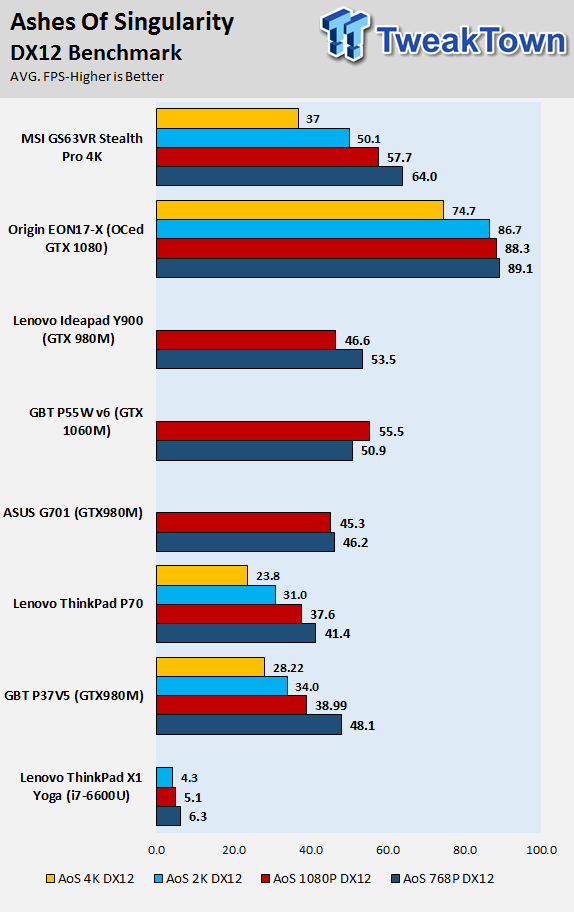 GTA:V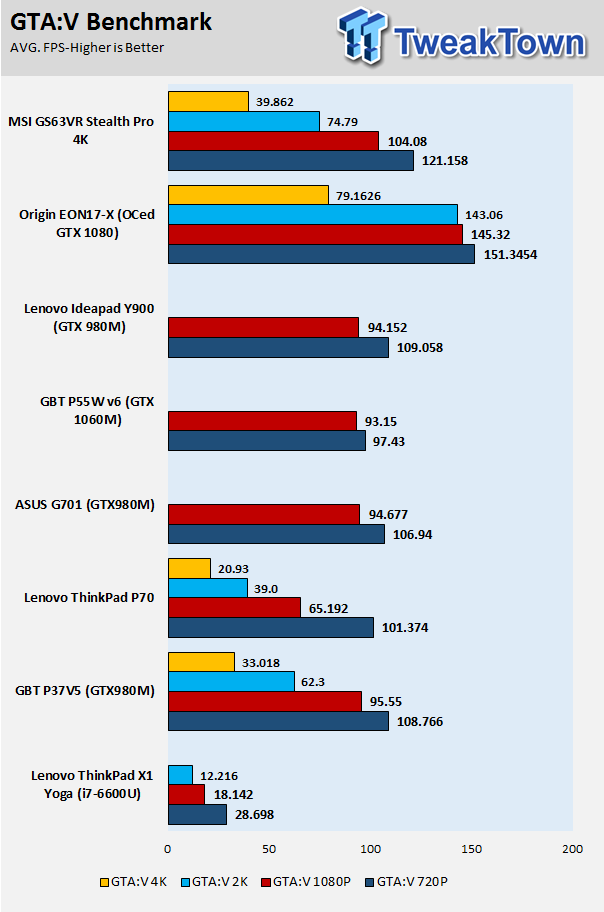 While the notebook doesn't use an overclocked mobile processor or GPU, the matching of Pascal and Kaby Lake together is a match made in heaven. Gaming performance is fabulous and strong, and in many cases, the notebook is only bested by overclocked rigs that are twice as thick and 33% heavier.
The notebook is designed to be a daily gaming machine you can actually carry around, and it's apparent that through solid engineering MSI has squeezed out excellent gaming performance out of a notebook less than an inch thick.
System IO and Battery Performance
System IO Benchmarks
Internal Storage Read Test: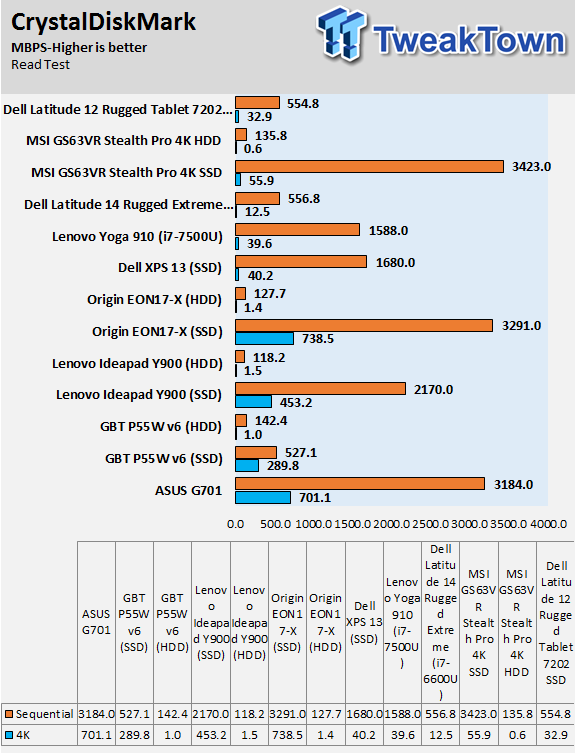 Internal Storage Write Test: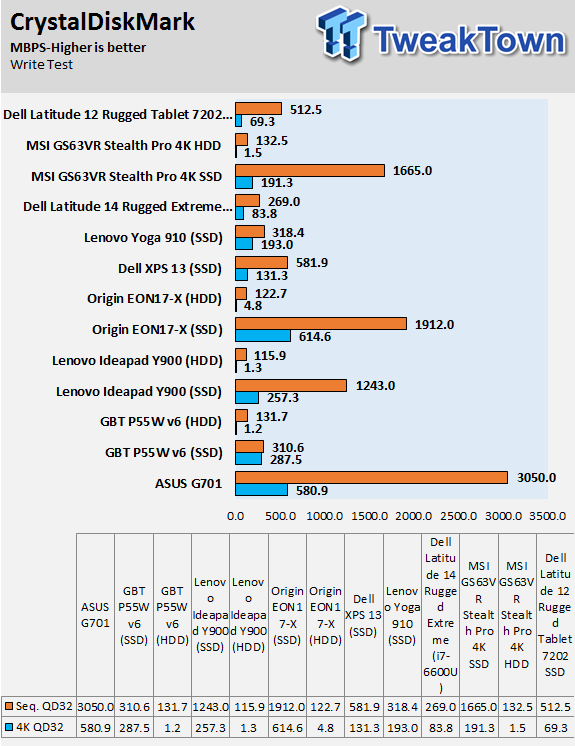 ixChariot Network Throughput: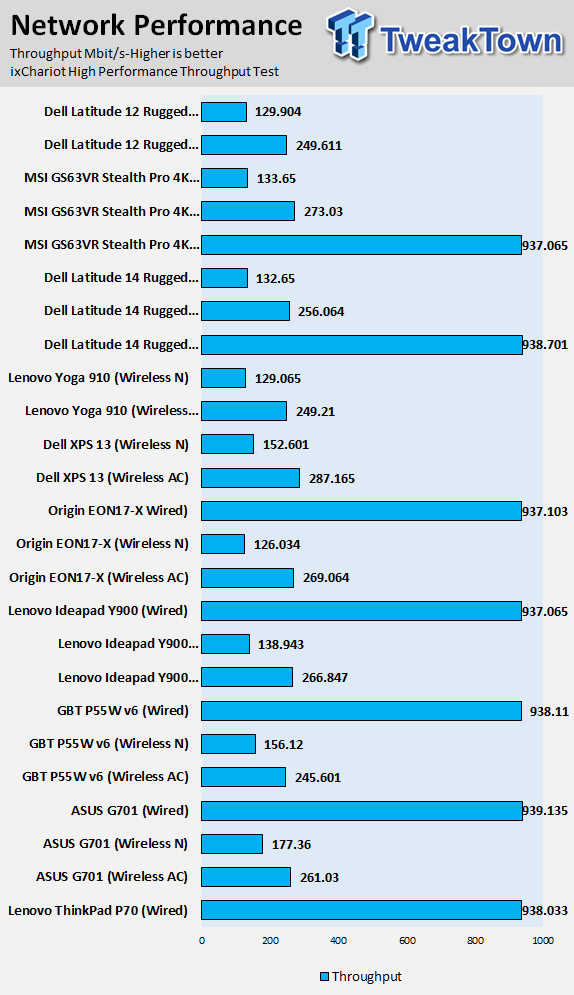 The single M.2 SSD is one of the fastest we have tested in a notebook, similar to a Samsung 960 Pro, and only bested by other drives in RAID 0. Networking performance is stellar, and part of that is thanks for the Killer Wireless AC 1535, which is one of the better wireless cards on the market.
Battery Tests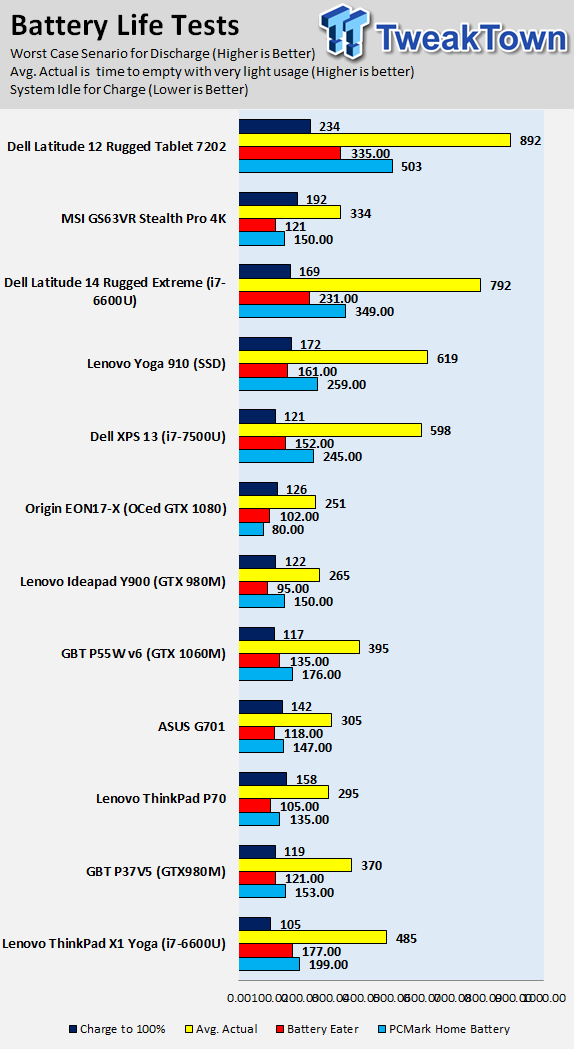 The battery tests reveal one of the weaknesses of the notebook. When you go thin you typically also lose space for a larger battery, and that is what has happened here. The hardware is powerful, the display is 4K, and they will drain the battery in a few hours if you are gaming.
Thermal Performance
Thermal Imaging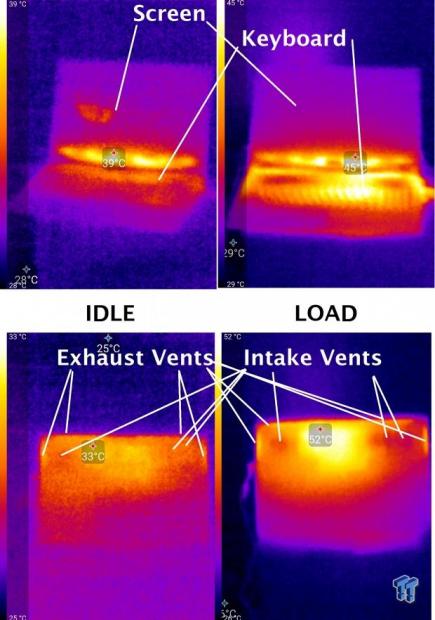 The notebook does get warm, perhaps a bit too warm to sit on your lap after a very long gaming sessions, but overall the fans do their best to keep things cool.
I was surprised that the notebook doesn't make a crazy amount of noise with the fans going full speed, and that is probably due to their size and inability to make a roar. It's almost like the roar of a lion cub compared to the roar of a full-grown lion mane.
What's Hot, What's Not & Final Thoughts
Here are key points about the MSI GS63VR STEALTH PRO 4K.
What's Hot
Super Slim: The notebook is one of the slimmest gaming notebooks I have ever reviewed, and it's extremely impressive. The amount of power packed into a notebook of this size is almost unfathomable, a few years ago I would have never thought it would be possible.
Extremely Powerful: The notebook delivers a good amount of gaming horsepower. It will handle almost any game you throw at it and if not at 4K then at 2K or 1080P. There are only a few notebooks in the charts that are better for gaming and offer a better gaming experience. As I said earlier, Kaby Lake and Pascal are a match made in heaven for gaming notebooks, their power to performance ratios are much better than their predecessors.
Keyboard: I really enjoyed using the keyboard on this notebook, and that is a personal thing, but I think others will like it as well. While the keys are not mechanical, they offer a very enjoyable feedback feeling; it's soft to the touch but reactive at the same time. It is also silent, and I liked the backlit RGB LEDs.
ThunderBolt 3 and USB 3.0: Some notebooks lack a good amount of connectivity options, but not this one. You get many USB 3.0 ports, enough to not require a hub. You also get the best type-C port on the market; the ThunderBolt 3 port. ThunderBolt 3 is the epitome of type-C including USB 3.1, DisplayPort, and Power Delivery in a single port.
4K Display: Need a notebook that can stream 4K Netflix, and perhaps even output it? The notebook has you covered with Kaby Lake and a 4K display panel, and it has HDMI 2.0 which is a requirement to display the 4K content on an external display.
What's Not
Battery Life: You are giving up battery life for a slimmer machine, we can't have it all just yet, maybe a few years down the line we will get 8 hours of gaming on the go, but for now it's only a few.
Speakers: While the headphone jack is amplified and sounds excellent, the speakers don't.
You Can't Upgrade: You won't be able to upgrade the M.2 drive or RAM.
Final Thoughts
MSI worked their way into the US notebook market with a slow and steady approach. Around five years ago we started to see MSI enter the gaming notebook market, and they have become a very popular brand in the gaming notebook industry. The GS63VR STEALTH PRO 4K is my first experience with an MSI gaming notebook, and I won't lie, I am very impressed.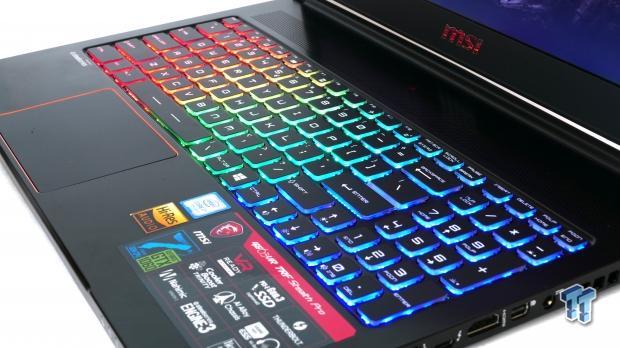 It's a powerful gaming notebook with a beautiful display, keyboard, and overall body. I also like the felt on the bottom of the notebook. I do want to say that you will not be able to play AAA titles at 4K, I think the 4K panel is more for older games or streaming Netflix in 4K. These days you need a desktop 7600K and a GTX 1070 to comfortably play the latest games in 4K, so that should not be a surprise. However, 1080P and 1440P gaming are possible with some AAA titles, and that is impressive for a notebook this thin.
If you are looking for a gaming notebook that is actually portable and delivers excellent performance, you should definitely check out the GS63VR Stealth Pro 4K.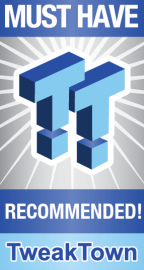 | | |
| --- | --- |
| Performance | 97% |
| Quality | 93% |
| Features | 94% |
| Value | 90% |
The Bottom Line: MSI's GS63VR STEALTH PRO 4K is a sleek, slim, powerful, and most of all portable high-end gaming notebook.
PRICING: You can find products similar to this one for sale below.

United States: Find other tech and computer products like this over at Amazon.com

United Kingdom: Find other tech and computer products like this over at Amazon.co.uk

Australia: Find other tech and computer products like this over at Amazon.com.au

Canada: Find other tech and computer products like this over at Amazon.ca

Deutschland: Finde andere Technik- und Computerprodukte wie dieses auf Amazon.de
We openly invite the companies who provide us with review samples / who are mentioned or discussed to express their opinion. If any company representative wishes to respond, we will publish the response here. Please contact us if you wish to respond.
Related Tags