ASUS ROG Maximus IX Apex (Intel Z270) Motherboard Review
ASUS's ROG Maximus IX Apex motherboard represents a dream product for enthusiast overclockers and modders. Get excited.
Published Mon, Feb 20 2017 8:10 AM CST
|
Updated Tue, Nov 3 2020 6:58 PM CST
Rating:

95%
Manufacturer: ASUS
Introduction, Specifications, and Pricing
The ASUS Maximus IX Apex was one of the most mysterious Z270 motherboards, and even before the Z270 chipset launch, people were going nuts over what some of the motherboard's unique features could be. It seems as if every new Intel launch brings about fierce competition, with each vendor producing what they think will be the best overclocking motherboard. In many cases the vendors take a risk and produce full-sized motherboards built for only one thing; overclocking.
The Maximus IX Apex is a new breed of ASUS ROG motherboards. It carries over the features that make the Impact and Extreme motherboards crazy good overclockers and combines them into a much different package. In fact, the Maximus IX Apex has more unique features than most of these novel overclocking motherboards. ASUS has added condensation detection, DIMM.2, customizable name plates, interesting PCB design, and their own water cooling features.
Without further delay, let's take a look at one of the most interesting motherboards on the market.
Specifications
The Maximus IX Apex does have a good amount of normal consumer features. It offers two M.2 slots (through DIMM.2), eight USB 3.0 ports, USB 3.1, high-end audio, RGB LEDs and headers, Intel LAN, and SATA6Gb/s ports.
Pricing
The Maximus IX Apex costs $288.99.
Packaging and Maximus IX Apex Overview
Packaging and Overview
ASUS's box design is very similar to that of the Maximus IX Formula I reviewed at launch; it's simple and sleek. The motherboard's accessories are individually packaged, and the motherboard itself sits inside a well-padded box.
The accessory package includes ROG coaster, ROG cable labels, four SATA6Gb/s cables, IO shield, ROG stickers, Manual, Driver DVD, SLI HB bridge, RGB extension cable, CPU installation tool, Q-Connector, DIMM.2 card, M.2 mounting screws, and a nameplate with three black Mylar tags.
ASUS offers auto-sensing to determine if the fan is DC or PWM on all their headers except the full speed (FS) headers circled in red. All fan headers output 1A except the W_PUMP+ header that is circled in green, which outputs 3A. The CPU and CPU_OPT headers, as well as the AIO_PUMP and W_PUMP+ headers, offer shared control. The motherboard has multiple surface temperature thermistors on the motherboard that can be used for fan curve reference, and the motherboard provides two external temperature sensor inputs circled in orange.
The motherboard's PCH design is unique, it's made to resemble a large "X" shape, and is a cool talking point. The VRM and PCH heat sinks are designed to resemble a plane, and you can actually fit the PCH heat sink into the corner of the VRM heat sink to form the shape of a plane. ASUS's gun-metal gray is a very sleek aesthetic, and with the built-in RGB LEDs and headers, you can choose whatever color theme you want. The ROG tag in the center and a name-plate that mounts between the second and third x16 PCI-E slots can be swapped, and RGB LEDs illuminate them from below. The name-plate can be customized to whatever you want. Other than some VRM drivers and RGB LEDs, there isn't much on the rear of the PCB other than condensation detection points I will cover later.
The rear IO panel features a BIOS FlashBack button, Clear CMOS button, PS/2 keyboard, PS/2 mouse, DisplayPort, HDMI, six USB 3.0 ports, USB 3.1 type-A, USB 3.1 type-C, Intel LAN, gold plated audio outputs, and S/PDIF optical.
The PCI-E layout is what we have come to expect from overclocking motherboards. The top three x16 slots are all reinforced in the x, y, and z-axis directions, and operate at x16/x0/x0, x8/x0/x8, or x8/x4/x4. The last PCI-E x16 slot (electrically x4) and the two x1 slots are connected to the PCH. All PCI-E bandwidth is PCI-E Gen 3, which is 8Gb/s per lane. The motherboard offers only four SATA6Gb/s ports, a single right-angled USB 3.0 internal header, and a MOLEX power receptacle to enhance PCI-E power for multiple GPUs.
When we were first teased by the DIMM.2 slot, many people thought that it was for DDR3 memory or maybe a single DDR4 slot for high-speed single stick world records. It is a DDR3 slot, but it has been heavily modified. For starters, a metal bracket keeps you from installing a DDR3 DIMM, and it routes PCI-E and SATA from the PCH to a riser card. Each side of the riser card can accept one M.2 SSD. The first M.2 slot only takes PCI-E M.2 drives; the second card takes a PCI-E or SATA based drive. Each M.2 slot gets a maximum of x4 PCI-E 3.0. The reason for the M.2 riser is for cooling; the idea is that your memory cooling fan can cool both the DIMMs and the M.2 drives.
The motherboard has more overclocking features than you can count. For starters, you get the power button, reset button, voltage read points, and POST code display, but you also get a bunch of very unique features. Not only can you disable any of the x16 PCI-E slots, but you can also disable each of the DIMM through the DRAM jumpers.
For liquid nitrogen overclocking, you get an LN2 mode jumper, and the reserved (RSVD) switch is designed to help overcome Cold Boot Bug (CBB) issues. You shouldn't use the RSVD switch unless you are overclocking with LN2. A new and unique feature are the C_DET LEDs that illuminate if multiple pads on the backside of the motherboard detect condensation in the CPU VRM, memory, or PCI-E areas.
The Pause switch allows you to literally pause the system and the slow mode switch allows quick down clocking to x8 on the CPU and cache multipliers to ensure you capture the screenshot. A Safe Boot button loads failsafe booting in case your settings cause a boot failure. The ReTry button will reapply your CMOS settings that might have failed to boot and try to boot again. They found that with the newer CPUs, re-applying CMOS settings and trying to boot again actually might make a difference when you are on the edge, and the button simplifies the process. There is also an RGBLED header and QLEDs all the way on the top of the motherboard.
The motherboard offers two 8-pin power connectors to increase the amount of current to the CPU VRM. A MemOK! button is located above the MOLEX connector used to supply the PCI-E slots with more power.
ASUS is focusing on all types of overclockers, including water coolers. For water cooling, they have included a W_FLOW header meant to be attached to a water flow tachometer. The W_IN and W_OUT pins are supposed to be attached to water temperature probes to measure temperature differences. The BIOS Switch button will allow you to switch between the first and second BIOS ROMs. The motherboard offers three USB 2.0 internal headers, one of them is shared with the ROG_EXT two-part header.
The second RGB LED header is located at the bottom of the motherboard. The PCH and VRM heat sinks are held down with long screws and bolts. The aesthetic of the heat sink's screws is part of the entire motherboard's aesthetic appeal.
ASUS Maximus IX Apex Circuit Analysis
Circuit Analysis
The Maximus IX Apex looks good in the nude!
The VRM on this motherboard is in an 8+2 phase configuration. Each phase uses a Texas Instruments CSD87350 NexFET, which offer a smaller footprint, high efficiency, and solid output current. The motherboard's PWM is from IR/Infineon and is labeled ASP1405. The ASM1405 seems to be the IR35201(6+2) or IR35203(4+2 phase), but it doesn't matter exactly which one since the PWM outputs 4+2 phases. There are multiple IR3599 phase doublers used to double four PWM channels to eight for the CPU VCore. ASUS has also chosen to use their Micro Fine Alloy chokes, and 10K gun-metal Japanese FP caps.
On the backside of the motherboard, we find 10 IR3535 drivers, one per phase. Skylake and KabyLake don't use much power, and four phases are enough, ASUS is also doubling the correct way. For the VCCIO, VCCSA, and other minor CPU rails ASUS uses a combination of Texas Instruments fully-integrated power converters and single phase VRMs. We also can find an IDT6V41638 clock buffer to improve BCLK clocking abilities.
The memory VRM consists of two phases using one high-side MOSFET and one low-side MOSFET; their form factor is very small to offer more space for overclocking features. The PWM for the memory VRM is the ASP1103.
ASUS Maximus IX Apex Circuit Analysis Continued
Maximus IX Apex Circuit Analysis Continued
ASUS's ALC1220 implementation on the Apex isn't as extreme as on some of their other ROG motherboards, but it also doesn't need to be since it's an overclocking centric product. The ALC1220 (rebranded S1220 on ASUS motherboards), offers 120dB SNR output, and an integrated headphone amplifier. The motherboard's audio section is physically isolated from the rest of the motherboard, and ASUS added some Nichicon Gold series audio capacitors to improve audio quality.
ASUS is using Intel's i219v PHY to complete the Intel NIC circuit, but they also added in "LANGuard," which is designed to prevent ESD from damaging the NIC. USB 3.1 is provided by an ASMedia ASM2142, which is connected to two PCH PCI-E 3.0 lanes. An ASM1543 type-C switch and CC logic chip provides the type-C port support.
I also found an EtronTech EJ179S, which is a type-C switch and CC logic switch, but I am not sure why ASUS used both the ASM1543 and EJ179S. Needless to say, your type-C port will work correctly. The IC labeled AURA provides RGB LED control. Two 128Mbit ROMs (16MB) provide BIOS redundancy.
I am not sure what the IC labeled RC02656PY does, but it might be used for extra RGB functionality or one of the many OC features such as condensation detection. The chip labeled BIOS provides the USB FlashBack functionality to recover the BIOS ROM from a file on a USB stick in case the ROM onboard gets corrupted. The nuvoTon NCT6793D is the main SuperIO on the motherboard.
The ROG chip is in charge of ROG features, including many of the overclocking ones. The TPU chip controls overclocking by controlling the PWM for the VRM and the BCLK clock generator.
There are only six ASMedia ASM1480 quick switches; they move PCI-E bandwidth between the first three slots. An ASMedia ASM1442K level shifter provides HDMI on the rear IO.
BIOS and Software
BIOS
ASUS's UEFI on the Maximus IX Apex is an overclocker's dream. However, don't be intimidated if you aren't an experienced overclocker, the UEFI also has an EZ Mode for novice users, and built-in overclocking profiles to get you started.
The Apex is ASUS's prime-time overclocking motherboard, and it has a little surprise in the overclocking profiles menu. Not only do you get the Gamer's OC Profile, the 5GHz profile, the BCLK profiles, and the memory profiles, you also get custom made profiles from overclockers der8auer and slamms, two famous overclockers.
Now, the Apex is built for all type of overclockers, so you still get outstanding fan control in the UEFI and all the other features that a typical ASUS high-end motherboard has in the UEFI.
Software
ASUS's software suite includes AI Suite 3 that brings together, DIP5, TPU, TurboApp, EPU, Fan Xpert 4, DIGI+ Power Control, PC Cleaner, EZ Update, System Information, USB BIOS Flashback, File Transfer, and Version. SupremeFX, RamCache II, EZ Update, AURA, RAMDisk, MemTweakIt, and WebStorage are also included.
Test System Setup
Steven's Motherboard Test System Specifications
When I powered up the Apex system for the first time, I was taken aback by the LEDs on the underside of the motherboard; they produce a really neat effect all around the PCB.
ASUS's RGB LED implementation on the Apex is very cool, the multiple zones to the customizable tag all add to the uniqueness of the Apex. Some might wonder why the Apex even has RGB LEDs, and I can't really answer that. What I can say is that ASUS wanted the Apex to be unique, and the RGB LEDs and other aesthetic enhancements make it one of the most novel motherboards I have reviewed in a long time.
Overclocking
Overclocking Results
CPU Overclocking
The motherboard had no problem taking the 7700K to 5GHz with 1.3v and XMP enabled, I used LLC level 7. The Maximus IX Apex is an overclocking motherboard after all, so I didn't expect any issues in the CPU overclocking side.
Compatible Memory Overclocking Kits
In this section, I overclock four memory kits only using XMP, if the kit works then the results are below. I welcome memory vendors to send in their kits to be tested on each motherboard.
Corsair Dominator Platinum 3200MHz C16 8GBx2
G.Skill TridentZ 3866MHz C18 8GBx2
GEIL EVO X RGB 3200MHz C16 8GBx2
GEIL EVO FORZA 3200MHz C16 8GBx2
The Maximus IX Apex overclocked all of our kits like a champ.
CPU, Memory, and System Benchmarks
CINEBENCH 11.5
wPrime
AIDA64 AES and HASH
AIDA64 FPU
AIDA64 Memory
ScienceMark
HandBrake
3DMark: Fire Strike
3DMark: Cloud Gate
ResidentEvil 6
ASUS's Maximus IX Apex is designed to produce high performance at crazy overclocks, and so it is tuned a bit differently than your typical motherboard. You can't notice the difference in real life use, and the motherboard has no performance pitfalls. Memory tuning and some other behind the scenes features are tweaked to improve overclocking potential and performance behind the scenes.
First, you go up in frequency, and then you tighten up performance, and the Apex's performance results show this. It also produced some excellent memory bandwidth with XMP enabled, and solid gaming results.
Some motherboard reviews put a lot of weight into motherboard CPU, memory, and GPU benchmarks, but for me, CPU, memory, and GPU benchmarks on motherboards should be more about finding anomalies, and I do that at standard settings (4.8G in graphs).
System IO Benchmarks
CrystalDiskMark SATA6G:
CrystalDiskMark M.2:
ixChariot Network Throughput:
The Maximus IX Apex's storage and networking performance are solid and match up with the controllers used.
Audio RMAA 5.5:
I disable all audio features, set the correct bitrates, and then test the audio with a loopback test.
Sound Judgment by Ear: Excellent. ASUS's implementation of the ALC1220 is excellent. There are five ratings for audio: 1. Problems, 2. Okay, 3. Acceptable, 4. Very good, 5. Excellent
Thermal Imaging and Power Consumption
System power is measured at the wall with an AC power meter.
Note on Thermal Images: In the temperature section, we use our Seek thermal imaging camera to capture the surface temperatures of major components on the board. I look at the VRM and then all other things that light up the screen. If there is something to worry about, then I will state it. Otherwise, I will just show the hotter running parts of the board for fun. Unless some component is over 80-90C, then there isn't anything to worry about.
All systems will act differently, so I will look for commonalities, such as how far from the VRM the heat spreads through the PCB and the difference in temperature between the front side and backside of the PCB. Keep in mind, the majority of the heat from the VRM goes into the PCB as it is a giant soldered on copper heat sink. A larger difference in temperature between the back and front of the PCB points towards a more effective heat sink.
Thermal Testing at Stock Speeds:
The image on the left is always at idle, and the image on the right is at load. During ALL TESTS, fans above the VRM that cool the CPU cooler's (Corsair H110i GT) radiator are turned on to high (12v).
Full frontal.
Up-close of the front of the VRM.
Up-close of the back of the VRM.
Thermal Testing at 4.8GHz Overclocked Speeds:
The image on the left is always at idle, and the image on the right is at load. During ALL TESTS, fans above the VRM that cool the CPU cooler's (Corsair H110i GT) radiator are turned on to high (12v).
Full frontal.
Up-close of the front of the VRM.
Up-close of the back of the VRM.
The Maximus IX Apex's VRM is built with some of the best VRM components you can find on the market, and the thermal testing reflects that.
Also, even though the VRM is a high performance one (meaning that at idle it still is high performance), the results at idle do show that some type of VRM power saving is in use.
Anything under 60C is great, 60-80C is acceptable, and anything above 80C is a bit worrisome (if at stock).
What's Hot, What's Not & Final Thoughts
Here are key points about the ASUS Fatal1ty Maximus IX Apex.
What's Hot
Overclocker's Dream: The Maximus IX Apex is loaded with novel and unique overclocking features. It is not only loaded with extreme overclocking features, but it also gets a good serving of overclocking features enthusiasts might use as well. You can disable all PCI-E slots and DIMMs, you can literally pause your system or have it re-try your settings, and the motherboard will even detect if there is condensation in the RAM, PCI-E, or CPU area.
While those are some of the most exciting extreme overclocking features, the motherboard also offers specific water cooling tachometer inputs, water temperature inputs, two extra external temperature sensor inputs, the has multiple above ambient overclocking profiles to help you hit 5GHz.
Modder's Dream: Overclocking features aside, I was really shocked to find so many features modders will like. The unique X-Shape of the PCB and the bolted down jet-wing styled heat sinks offer a look unlike any other motherboard on the market. Add to that the two RGB LED headers, the RGB LED undercarriage glow feature, and the light up customizable nameplates, and you have a very customizable motherboard. Many modders also use custom water cooling loops, and the motherboard is setup to support 36W pumps, and it has both tachometer and water temperature monitoring inputs.
Extreme Fan: Ten, yes ten fan headers reside on the Maximus IX Apex. You have seven headers that are your typical flexible headers that you control in the UEFI, and those headers are meant for enthusiast users who will sit down and tune the fan curve. However, extreme overclockers just want fans to remove the LN2 vapors, and for that, they want the fans to run full-speed. ASUS made sure to add in three full-speed only headers, one for the CPU pot, and another for the memory pot, and then a final one for the GPU pots.
DIMM.2: DIMM.2 is a novel way to ensure that your M.2 modules stay cool and out of the way. I am not sure if the feature was designed to only be for M.2 cooling, or if it was another way to increase the uniqueness of the Apex, but it is cool. Why not cool down both your M.2 drives with the same RAM fan that cools your DDR4-4266MHz memory?
Low on Switching: Every time you add an integrated circuit to the motherboard, you also add traces and electrical noise. The Maximus IX Apex does not rely on much switching to move around PCH bandwidth, it's almost non-existent, and that is a good thing to keep noise levels down.
What's Not
Specific Use Product: The Apex has only four SATA6Gb/s ports, only two memory DIMMs, and it has very basic audio for a motherboard that costs almost $300. It is designed to reside on a test bench, in an overclocked machine, a beautifully modded rig, or as a display piece. If you are planning to use it in any other way, I would look at some other motherboards.
Final Thoughts
When I first saw at the Apex in person at CES, I thought it was just for extreme overclocking, but when I got it in my hands, and into my test bench, I saw it was about much more. Sure, it is an extreme overclocking motherboard, but it is also built as an enthusiast overclocking product, and a modders dream product.
It is the most novel motherboard I have seen in a while, and not only in looks. It is pretty much ASUS's B2-Spirit (or perhaps Xian H-20 if you prefer). With so much speculation surrounding its features, the bar was set high, and ASUS delivered.
The Apex isn't a cheap product, and it doesn't deliver in its price range when it comes to SATA storage, audio, or memory expansion, but that's not what this product is trying to do. The Maximus IX Apex is designed to be different and to be a leader at being different. It does enough to satisfy both professional and amateur overclockers, professional modders, and those in the industry who like to frame motherboards on walls (like me).
If you are in the market for this motherboard, then you probably already know it, and that is the beauty of the Maximus IX Apex.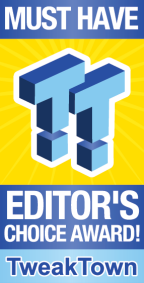 | | |
| --- | --- |
| Performance | 97% |
| Quality | 95% |
| Features | 96% |
| Value | 90% |
The Bottom Line: ASUS' Maximus IX Apex is perhaps the most unique motherboard on the market, and if you are an enthusiast or professional overclocker or modder, then it's perfect for you.
PRICING: You can find products similar to this one for sale below.

United States: Find other tech and computer products like this over at Amazon.com

United Kingdom: Find other tech and computer products like this over at Amazon.co.uk

Australia: Find other tech and computer products like this over at Amazon.com.au

Canada: Find other tech and computer products like this over at Amazon.ca

Deutschland: Finde andere Technik- und Computerprodukte wie dieses auf Amazon.de