Supermicro C7Z270-CG Motherboard Review
Supermicro's C7Z270-CG motherboard offers a very unique green and black look, mixed with great features and server-grade components.
Published Wed, Feb 15 2017 5:49 PM CST
|
Updated Tue, Nov 3 2020 6:58 PM CST
Introduction, Specifications, and Pricing
Supermicro has maintained a presence the past few generations in the mid to high-end gaming motherboard market, and today I will review their C7Z270-CG gaming motherboard.
Supermicro seems to have changed their naming scheme, with the –CG standing for consumer gaming, and the –PG standing for professional gaming. The C7Z270-CG is an upper-middle class gaming motherboard with a premium feature set and quality components, at least that's what their marketing says.
Today, I will put the motherboard, its features, and hardware under the microscope, and see what the motherboard has to offer. One of Supermicro's selling points for their consumer lineup is the fact that they use their server engineers to design them, meaning that server grade engineering and components are used in their consumer grade parts.
Specifications
The C7Z270-CG offers dual Intel NICs, USB 3.1 type-A, USB 3.1 type-C, two M.2 slots, eight SATA6Gb/s ports, and it even has a VGA output for the processor's integrated graphics.
Pricing
The C7Z270-CG costs $239.99.
Packaging and C7Z270-CG Overview
Packaging and Overview
Supermicro's box design for their Z270 motherboards is similar to that of their Z170 motherboards, if not identical. It is actually a very nice box and package design, with the motherboard displayed nicely. The motherboard and all accessories are individually packaged and well protected.
The accessory package includes four SATA6Gb/s cables, an IO shield, and quick reference guide. There is also a driver DVD.
Supermicro's C7Z270-CG has five fan headers circled in red. All the headers are PWM only headers, so you should avoid using 3-pin fans as they will run full speed. The good news is that each header supports up to 2.5A, which is a lot of power, and a practice carried over from their server side.
The motherboard's black and green aesthetic is unique. While black and green is not a Supermicro original, for the past few chipset generations, Supermicro is the only vendor to offer this color theme. I like black and green, the only problem is a lack of green accessories, but now with the advent of RGB-everything, it's a lot easier to find matching accessories.
Supermicro has put a lot of effort into sprucing up the motherboard's aesthetic appeal, and the result is fun and not over the top. The backside of the motherboard doesn't have much on it, which is a good thing.
The rear IO panel features two USB 2.0 ports, three USB 3.1 type-A ports, one USB 3.1 type-C port, DisplayPort, HDMI, DVI, Gbit LAN, PS/2 Keyboard/Mouse, audio outputs, and S/PDIF digital.
The PCI-E layout is designed so that the three x16 slots are wired to the CPU. They can operate at x16/x0/x0, x8/x8/x0, or x8/x4/x4. The PCI-E x1 slots are wired to the PCH. All PCI-E bandwidth is PCI-E Gen 3. The six SATA6Gb/s ports are from the PCH, and the motherboard features dual U.2 ports.
The motherboard has two M.2 slots as well, so you can easily mix and match the latest in NVMe storage devices. A single BIOS ROM can be physically replaced and comes latched into a socket.
At the bottom of the motherboard are USB 3.0 headers, three USB 2.0 headers, and a variety of jumpers to do everything from clear the CMOS settings to enable ME recovery. The motherboard does offer power, reset, and ClearCMOS buttons.
A POST code display is located behind the U.2 ports, and a COM header sits in the lower-right hand corner of the motherboard. The heat sinks and shield are all screwed into the motherboard.
Supermicro C7Z270-CG Circuit Analysis
Circuit Analysis
The C7Z270-CG looks great in the nude.
The motherboard's VRM is in a 6+3 phase configuration for the CPU+iGPU, and it doesn't use any doublers. Two Primarion (an Infineon company) digital PWMs control the CPU and iGPU phases. The PXE1610 (6+1 phase) and PXC1410 (4+1 phase) PWMs each control the CPU and iGPU phases.
The PXE gives 6 phases to the CPU while the PXC gives three to the iGPU. Each phase uses an Infineon TDA21232 ~50A DrMOS with a 66A Vitec power inductor, which is a welcome overkill VRM capable of driving enough power to support two overclocked Kaby Lake CPUs.
A Primarion PX3143 digital PWM controller is used to control the single phase memory VRM. The memory VRM uses the same ~50A Infineon TDA21232 DrMOS and 66A Vitec power inductor.
Supermicro C7Z270-CG Circuit Analysis Continued
C7Z270-CG Circuit Analysis Continued
Supermicro is using the Realtek ALC1150 audio codec, and for the first time has added an amplifier. The TI OPA1612 amplifier along with multiple electrolytic audio capacitors and a PCB divide, help improve audio quality.
Two ASMedia ASM1142 USB 3.1 controllers are in charge of the four USB 3.1 ports on the rear IO panel. Three of these USB 3.1 ports are type-A, while one is type-C. The type-C power requires a type-C switch and CC logic chip, and for that Supermicro is using the ASMedia ASM1543.
Supermicro wanted to provide HDMI 2.0 on the rear IO panel, and for that, they have employed a Parade PS175HDM. The single Intel Gbit NIC uses an i219v PHY to compliment the integrated Gbit MAC in the PCH.
The main SuperIO chip is a nuvoTon NCT6792D. To improve BCLK overclocking, Supermicro has added in an IDT6V41642B clock buffer.
Multiple ASMedia ASM1480 PCI-E 3.0 quick switches can be found on the motherboard, and they switch around PCI-E bandwidth.
BIOS
Supermicro's UEFI has been totally revamped. It has a new look and a new appeal. It offers all the overclocking settings you might need to all the storage and motherboard configuration options you might require.
It does have built-in overclocking profiles, and regarding overclocking, it's only missing good LLC settings, even though LLC is present. While it has a lot of offer, it is also not the easiest BIOS to work with.
Navigation is simple, but if you want to change a value you will have to first delete the previous value and then type the new one in, you cannot just start typing. Overall, I like the new look and improvements, and Supermicro is well on their way towards a competitive BIOS.
Test System Setup
Steven's Motherboard Test System Specifications
The C7Z270-CG has very little lighting, and it has no RGBs. The motherboard's color theme is quite nice, and it's the only Z270 motherboard with a black and green color theme.
The motherboard does have white LEDs built into the PCH heat sink and some under the PCB audio divide. They don't look bad, and you can easily cover them up.
Overclocking
Overclocking Results
CPU Overclocking
The CPU could reach a 5GHz overclock with 1.3v with XMP enabled, and it overclocked quite easily. I did have to change some of the power settings to unlock higher power ranges, and I left LLC at its default value.
Compatible Memory Overclocking Kits
In this section, I overclock memory kits only using XMP, if the kit works then the results are below. I welcome memory vendors to send in their kits to be tested on each motherboard.
Corsair Dominator Platinum 3200MHz C16 8GBx2
GEIL EVO X RGB 3200MHz C16 8GBx2
GEIL EVO FORZA 3200MHz C16 8GBx2
The C7Z270-CG did a decent job with XMP, but it was not able to overclock my 3866MHz TridentZ kit. I would look to the memory compatibility list if you want to use a memory kit rated higher than 3600MHz.
CPU, Memory, and System Benchmarks
CINEBENCH 11.5
wPrime
AIDA64 AES and HASH
AIDA64 FPU
AIDA64 Memory
ScienceMark
HandBrake
3DMark: Fire Strike
3DMark: Cloud Gate
ResidentEvil 6
Supermicro's multi-core enhancement isn't as strong as that on some other motherboards. When I standardize the motherboard's performance to match others, scores are more in line with the competition.
Overall, I was quite impressed with the memory bandwidth numbers with XMP enabled; they are very good.
Some motherboard reviews put a lot of weight into motherboard CPU, memory, and GPU benchmarks, but for me, CPU, memory, and GPU benchmarks on motherboards should be more about finding anomalies, and I do that at standard settings (4.8G in graphs).
System IO Benchmarks
CrystalDiskMark SATA6G:
CrystalDiskMark M.2:
CrystalDiskMark U.2:
ixChariot Network Throughput:
The C7Z270-CG's storage performance is decent. It is not a slow motherboard, and its storage connections aren't hindered.
Network performance is good.
Audio RMAA 5.5:
I disable all audio features, set the correct bitrates, and then test the audio with a loopback test.
Sound Judgment by Ear: Great. Supermicro's ALC1150 isn't as good as the new ALC1220, but the differences between the two are very minimal, and for the first time, Supermicro has used an amplifier. There are five ratings for audio: 1. Problems, 2. Okay, 3. Acceptable, 4. Great, 5. Excellent
Thermal Imaging and Power Consumption
System power is measured at the wall with an AC power meter.
Note on Thermal Images: In the temperature section, we use our Seek thermal imaging camera to capture the surface temperatures of major components on the board. I look at the VRM and then all other things that light up the screen. If there is something to worry about, then I will state it. Otherwise, I will just show the hotter running parts of the board for fun. Unless some component is over 80-90C, then there isn't anything to worry about.
All systems will act differently, so I will look for commonalities, such as how far from the VRM the heat spreads through the PCB and the difference in temperature between the front side and backside of the PCB. Keep in mind, the majority of the heat from the VRM goes into the PCB as it is a giant soldered on copper heat sink. A larger difference in temperature between the back and front of the PCB points towards a more effective heat sink.
Thermal Testing at Stock Speeds:
The image on the left is always at idle, and the image on the right is at load. During ALL TESTS, fans above the VRM that cool the CPU cooler's (Corsair H110i GT) radiator are turned on to high (12v).
Full frontal.
Up-close of the front of the VRM.
Up-close of the back of the VRM.
Thermal Testing at 4.5GHz Overclocked Speeds:
The image on the left is always at idle, and the image on the right is at load. During ALL TESTS, fans above the VRM that cool the CPU cooler's (Corsair H110i GT) radiator are turned on to high (12v).
Full frontal.
Up-close of the front of the VRM.
Up-close of the back of the VRM.
The C7Z270-CG has one of the best VRMs on the market because of component selection. In fact, most of the hot spots on the motherboard in the thermal shots are caused by USB 3.1 controllers and the M.2 drive. The VRM's surface temperature on the front never even exceeded 40C.
Overall, an excellent VRM. VRM performance is excellent.
Anything under 60C is great, 60-80C is acceptable, and anything above 80C is a bit worrisome (if at stock).
What's Hot, What's Not & Final Thoughts
Here are key points about the Supermicro C7Z270-CG.
What's Hot
Excellent Component Quality: The VRM components are very high quality, and that goes along with the other components and construction of the motherboard as well. When Supermicro says that they used server grade engineering in their consumer motherboards, they aren't joking.
Dual M.2 and U.2: You can use three of these devices at any time, and it offers owners flexibility regarding what they want to use. While you might want to use your two Intel 750s through the U.2 ports now, down the road, you might want to switch over to M.2 when Optane releases and the C7Z270-CG offers that ability.
Four USB 3.1 Ports on the Rear IO: Most motherboards have only two rear USB 3.1 ports, usually one type-A and another type-C. The C7Z270-CG has both of those plus two extra USB 3.1 ports. Since USB 3.1 is backward compatible with all previous USB specifications, you get more of the faster USB ports.
OC Features: The motherboard is equipped with power, reset, and clear CMOS buttons, but it also offers a POST Code display, and built-in UEFI overclocking profiles.
Green and Black: Green and Black isn't a common color scheme for a motherboard, albeit a lot of people really like it when they see it. With the advent of RGB accessories, it's now much easier to match any color, even green, so loaded green and black builds are now possible. I personally like the green and black.
What's Not
UEFI Needs some Polishing: The UEFI that is out right now is the first release, and it needs some minor fixes to make things easier that will hopefully come down the road.
Low Rear USB Count: The motherboard offers a total of five USB type-A ports and a single type-C port on the rear IO panel. While three of these are type-A and one type-C are USB 3.1, the remaining two type-A are only USB 2.0. Supermicro should have been able to put a few USB 3.0 ports back there.
Final Thoughts
The C7Z270-CG uses very high-quality components, construction, and server grade engineering, resulting in a motherboard with a tough exterior that can stand up to harsher environments.
However, Supermicro also saw the need to target gamers and enthusiasts, who might not want a dull looking product, and over the years, we have seen Supermicro shift their aesthetics to something that is truly pleasing.
There were some minor annoyances in the UEFI, such as having to delete the previous value before inserting new ones and perhaps some overly aggressive UEFI overclocking profiles, so I hope Supermicro's next BIOS release is a bit easier to use. That is not to say the UEFI is not usable, you just have to get used to it, and once you do things will be easier.
I was pleased with how easy it was to overclock to 5GHz and enable XMP, and setting boot order was simple and easy to do. Overall, the C7Z270-CG screams quality and has the hardware to prove it.
If you are looking for a tough, durable, and dependable server grade consumer motherboard that will overclock, the C7Z270-CG is worth a look.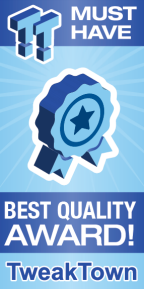 | | |
| --- | --- |
| Performance (including Overclocking) | 89% |
| Quality including Design and Build | 96% |
| General Features | 92% |
| Bundle and Packaging | 90% |
| Value for Money | 89% |
The Bottom Line: Supermicro's C7Z270-CG is loaded with some of the best quality parts and uses server grade engineering, resulting in a dependable, rugged motherboard that screams tough.
PRICING: You can find products similar to this one for sale below.

United States: Find other tech and computer products like this over at Amazon.com

United Kingdom: Find other tech and computer products like this over at Amazon.co.uk

Australia: Find other tech and computer products like this over at Amazon.com.au

Canada: Find other tech and computer products like this over at Amazon.ca

Deutschland: Finde andere Technik- und Computerprodukte wie dieses auf Amazon.de