Dell Latitude 14 Rugged Extreme 7414 Laptop Review
Dell's Latitude 14 Rugged Extreme 7414 laptop gets put through its paces to determine if its the next notebook you should select for your duties.
Published Jan 25, 2017 11:17 AM CST
|
Updated Tue, Nov 3 2020 6:58 PM CST
11 minute read time
TweakTown's Rating: 92%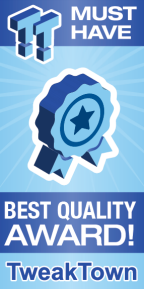 The Bottom Line
The extremely durable Dell Latitude 14 Rugged Extreme is built for the harshest environments using high-quality materials and sound hardware design.
Introduction, Specifications, and Pricing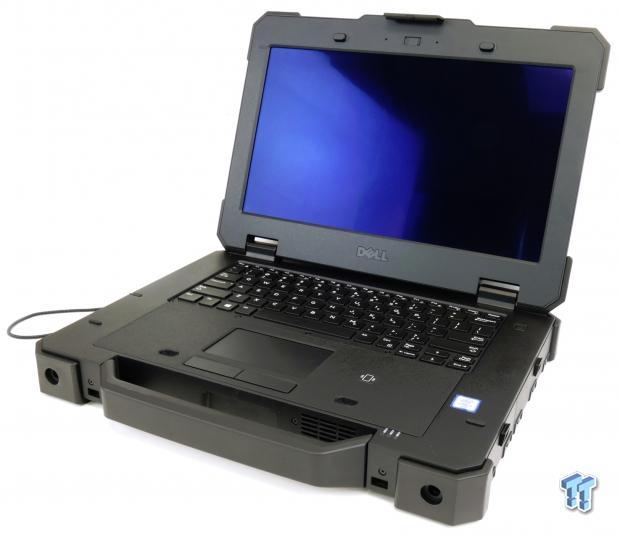 Back in September of 2016, I was invited to take a look at Dell's lineup of rugged military-grade notebooks, tablets, and convertibles. My group got a first-hand account of how rugged Dell's lineup was. We toured their labs and even had hands-on experience using rugged tablets strapped onto jet skis as navigation aids. Even with the sun's intense glare and water splashing all over, we didn't lose one tablet. We even had the opportunity to witness the Latitude 14 Rugged Extreme get tossed from a boat onto a limestone island.
In the labs, we saw drop tests, hose tests, hinge tests, and even salt water damage tests to name a few of the perils Dell puts their rugged products through. Dell actually has two levels of ruggedness for their products, Rugged and Rugged Extreme.
Today, I will look at Dell's Latitude 14 Rugged Extreme 7414, featuring updated internal hardware with a very tough magnesium alloy external shell and ultra-polymer shock absorbers. While I covered the durability of Dell's lineup here, today I will look at the performance and features of the notebook.
Specifications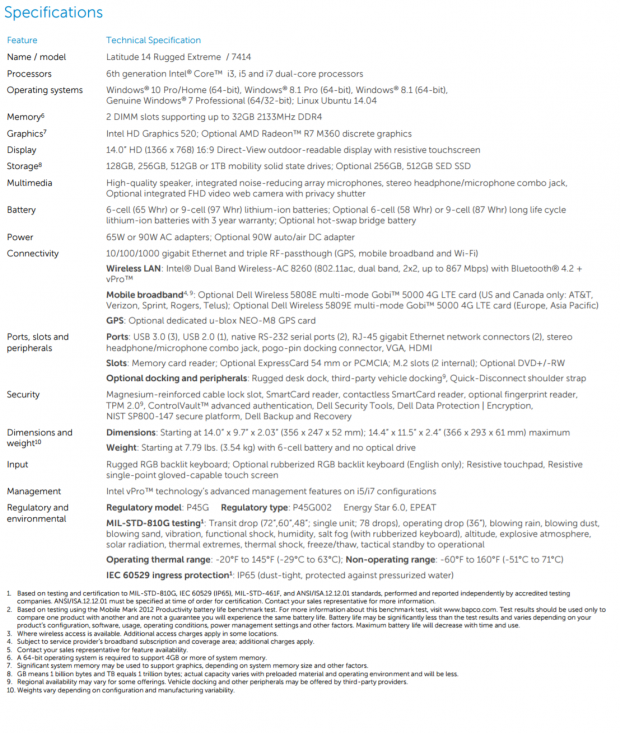 Our configuration is the Latitude 14 Rugged Extreme, meaning it has all the certifications Dell advertises for their products including MIL-STD-810G and IEC60529 ingression protection certification. Dell puts the products through more than 30 tests. Dell sent it loaded with an i7-6500U, 16GB of memory, Windows 10 (you can get it with Windows 7), a 256GB SSD, Intel Dual Band Wireless-AC, two Wired Gbit NICs, a hefty 9-cell 97Wh battery, and a 14" HD daylight-readable touchscreen.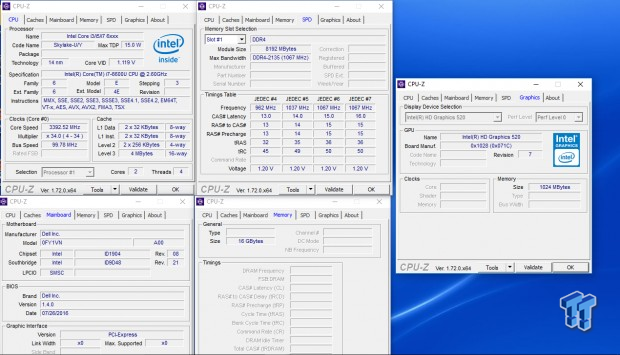 Our configuration uses integrated graphics, but you can get the unit with a discrete AMD mobile GPU. The notebook can also be shipped with mobile broadband, finger printer reader, and even without a camera. Dell also offers a myriad of protection options and services, something Dell takes pride in. The unit isn't small or light; it weighs in at 7.79lbs with the 6-cell battery and has maximum configurable dimensions of 14.4"x11.5"x2.4" (LxWxH).
Pricing
The Latitude 14 Rugged Extreme in our configuration costs over $4300, but the notebook with an Intel Skylake-based processor starts at $3399.99.
Physical Overview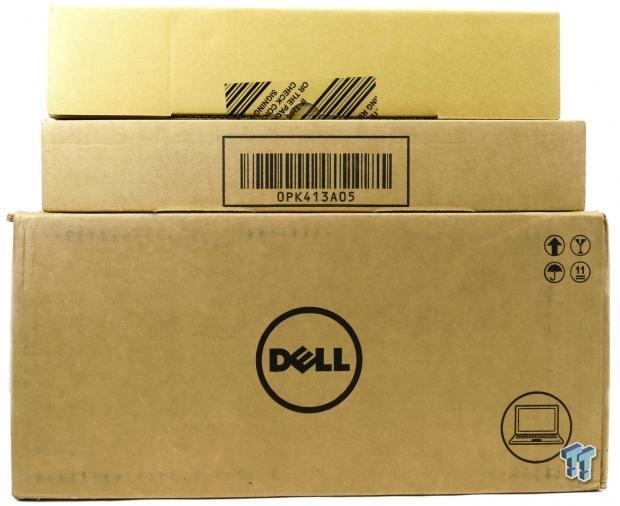 The large box on the bottom contains the two smaller ones. One of the smaller boxes contains the accessories and documentation while the other is designed to protect the notebook. Everything is well protected by the boxes, but the notebook itself will probably arrive fine even if one of the boxes is damaged, it is, after all, an extremely rugged product.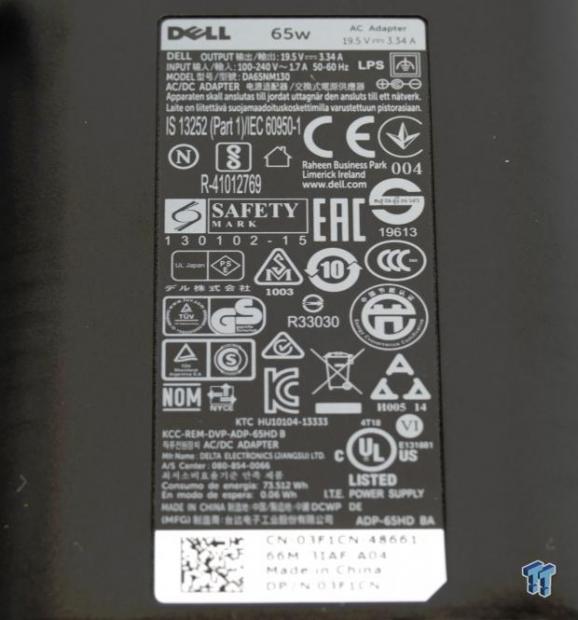 As I have seen with most notebooks, the accessory package is small. You get some manuals and a recovery DVD, as well as the AC/DC power supply/charger. The charger looks like that I received with the XPS 13, but it's rated 19.5v at 3.34A for 65W, 20W more than the XPS 13's charger. There is a 90W charger option as well, I would assume is charges up the notebook faster.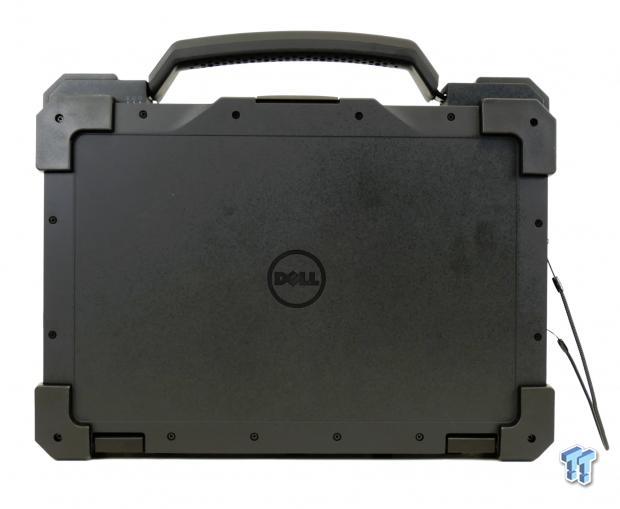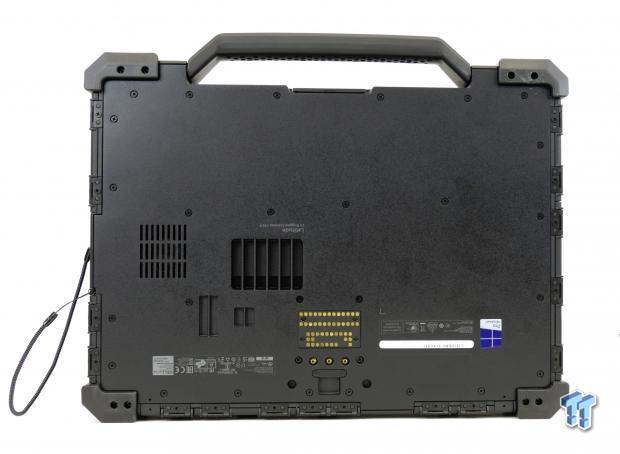 The top and bottom of the notebook use a very strong magnesium-alloy shell with large rubber ultra-polymer corner stops/shock absorbers. If you drop the notebook, the rubber corners are much more likely to make contact than the actual surface of the notebook. The notebook does have a very large rubber handle, and the base of the notebook is slightly longer than the display portion.
Indicator LEDs are also visible when the notebook is closed, so you see system status without having to open the lid. A tether for the stylus pen is the only free hanging part of the notebook. The underside of the notebook has come proprietary docking connectors as well as some vents for the fan.

The rubber handle is secured well into the notebook; it didn't feel flimsy. There are holes in the rubber corners, presumably to attach to already existing mounts such as those in a police cruiser. A speaker sits beneath the handle.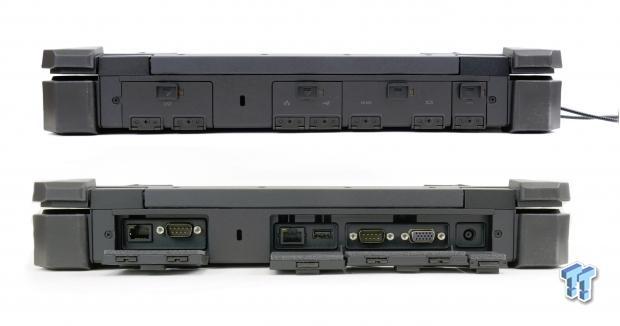 All the ports are protected by little doors to ensure that particulates and water stay out. At the rear of the notebook, we find two 1Gbit NICs, two COM ports, VGA(d-SUB), DC power input, and a USB 2.0 port. There is also a magnesium reinforced Kensington lock slot.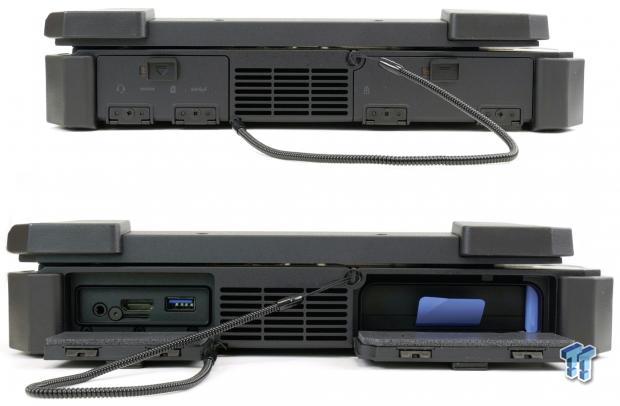 The left side of the unit features a headphone jack, HDMI, USB 3.0, a SIM card slot for mobile broadband, and the bay for the removable battery. The little blue tab allows you to pull the battery out of the bay after you push the blue side-lock aside.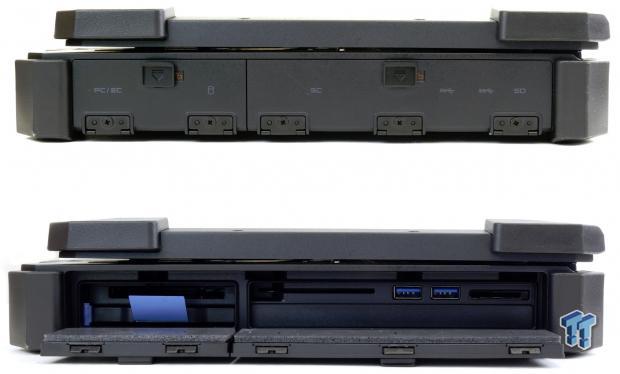 The right side of the notebook features a PC/EC (Express Card) slot, a removable SSD bay (you remove it the same way you do the battery), an SC (smart card) slot, two USB 3.0 ports, and an SD card slot.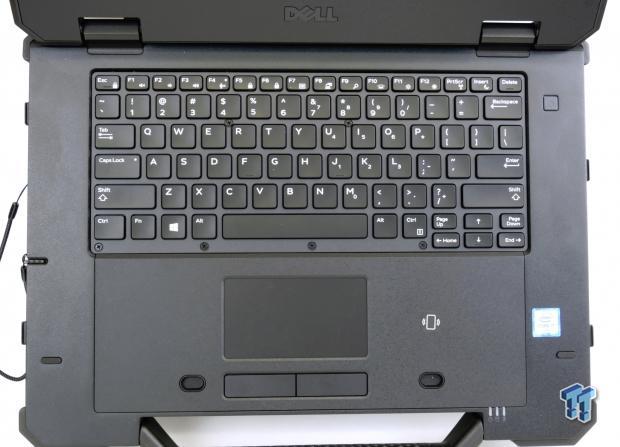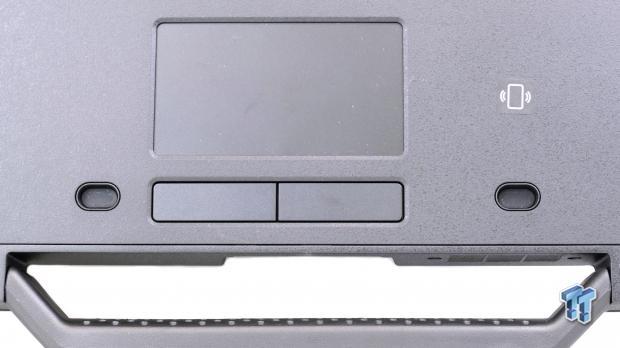 The keyboard is nice and big, easy enough to use with gloves on. There is also an NFC reader under the NFC sticker near the touch pad. The keyboard is waterproof and is backlit by RGB LEDs. Our unit did not have a fingerprint reader, but that is an option you can have added. The touchpad is a little small; I found myself using the touchscreen display more than the touchpad as the touchpad wasn't very responsive.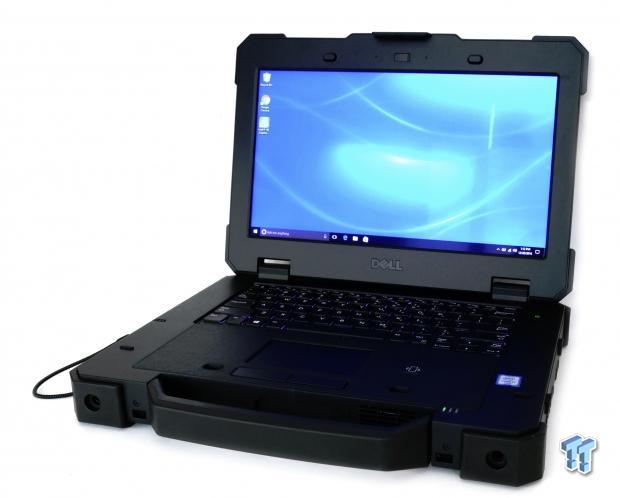 The display is vibrant, but it is also anti-glare. Dell prides themselves on the fact that their daylight viewable screen is actually very easy to view in daylight. Its anti-glare capabilities are top notch, something that is very useful in the field when you can't control your environment. The resistive touchscreen's 14-inch display has a resolution of 1366x766, which is basic HD.
Physical Overview Continued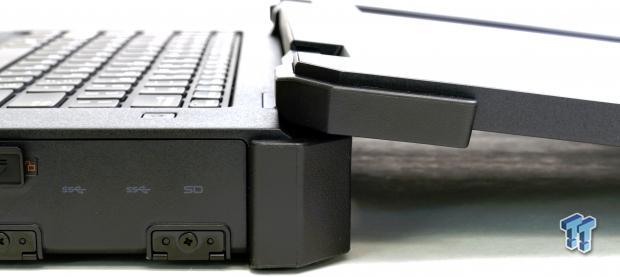 The hinges on the Latitude 14 Rugged Extreme are very important. Users of this product have different protocols that are a bit different from that of the normal consumer. For instance, a police officer is supposed to close the display on their notebook every time they exit the vehicle. Because of the different usage scenarios, Dell has a hinge-testing machine I was able to see when I visited them. The hinges will last.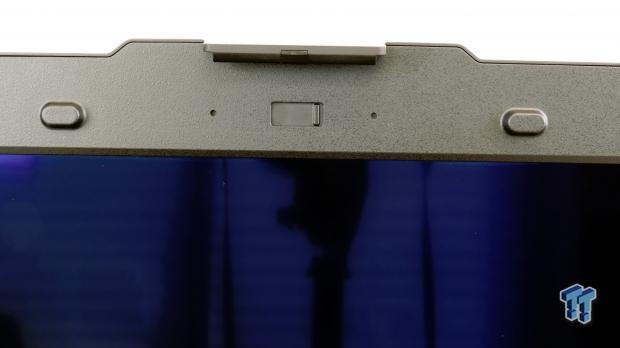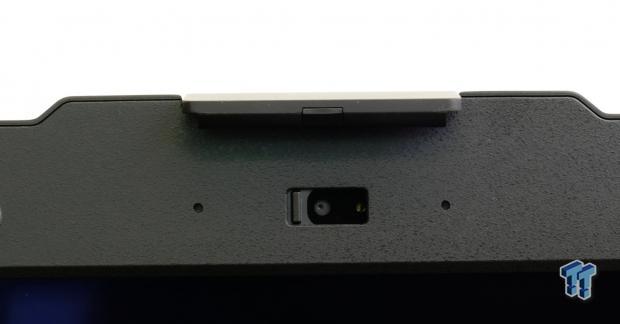 You can have the Latitude 14 Rugged Extreme shipped without a camera, but if you want privacy and a camera, there is a built-in camera blocking slider door so even if a Remote Access Trojan (RAT) enables the camera and you do not notice, the door will block the image.
The camera is FHD (1080P), which is impressive considering most consumer cameras are only HD (720P), and the screen is only 1366x768. If you leave the door open, you are still okay because when the camera turns on a bright white LED shines in your face. There is also a dual array microphone built into the notebook.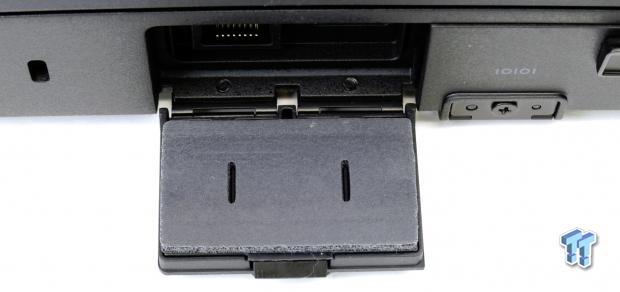 Upon closer inspection, we see that each door has a foam insert which makes contact with the connectors to provide element-proofing. Each door has a little hinge you must push down to open.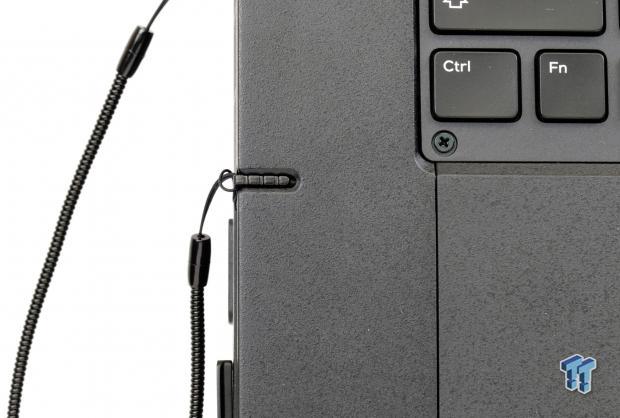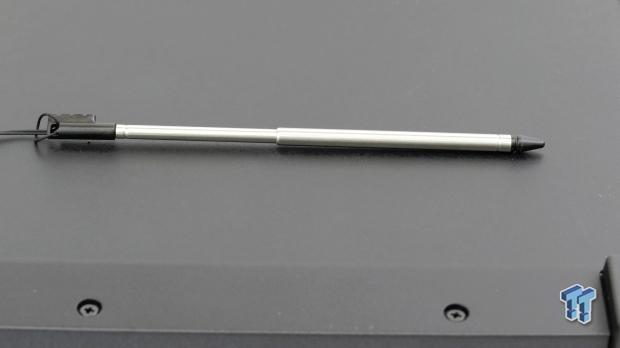 The stylus has a little tab on the handle allowing you to remove it from the stylus bay. The tether will keep it attached so that you won't lose it, but it could potentially snag on a surface. The stylus can be extended to pencil size.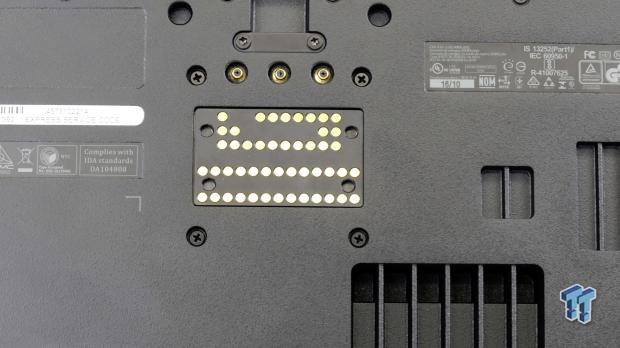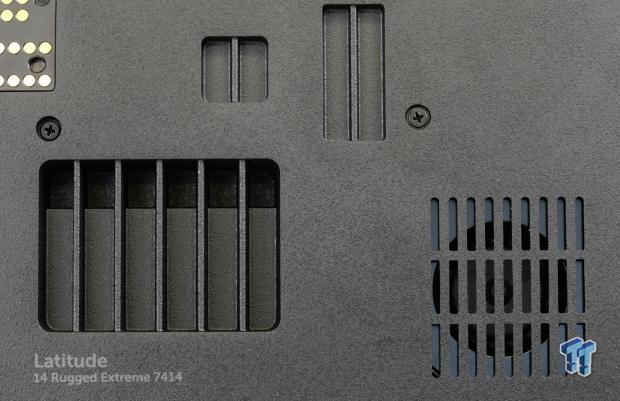 Dell's Latitude 14 Rugged Extreme comes with Dell's handy pogo-pin docking connectors as well as three RF passthrough, so that the dock's antennas can be used for improved range and signal strength. The fans Dell uses are dust and waterproof, and the notebook also has speakers.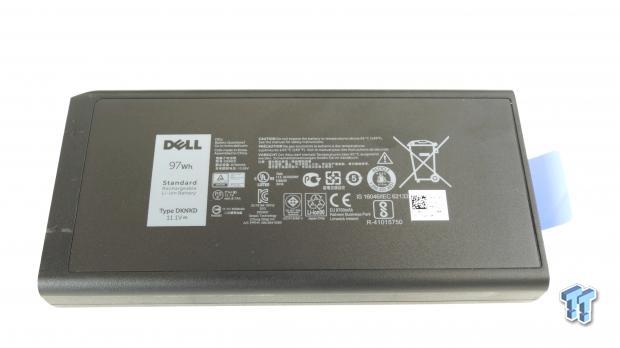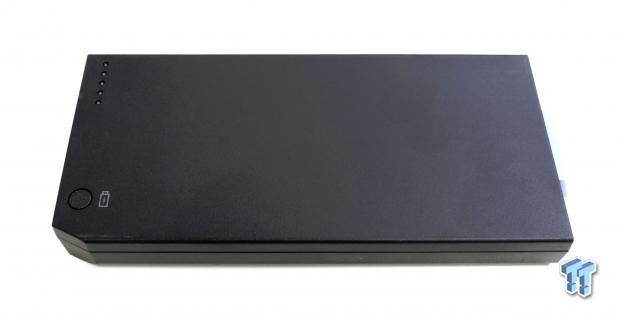 The battery that came in our unit is rated 97Wh, that is a lot. It is very easy to pull the battery out of the notebook, and if you have spare batteries, you can check their charge by pressing the charge button to illuminate up to five LEDs indicating remaining charge capacity.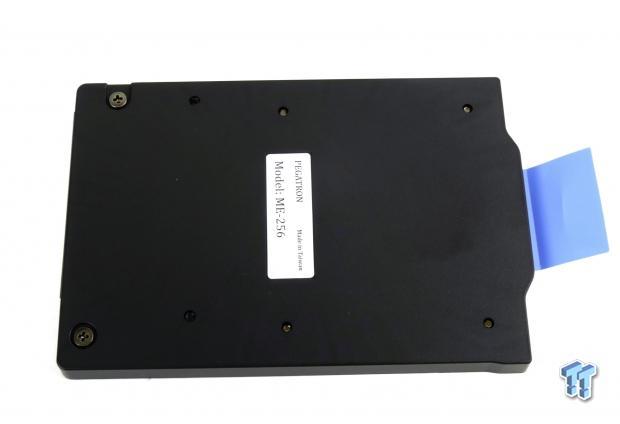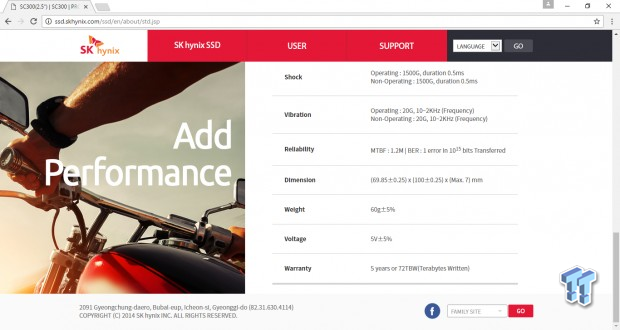 The SSD is the only storage device that comes with the unit. Not only are SSDs much faster than traditional HDD, but they are also much more durable and shock resistant. Our model is 256GB and has decent operating specifications.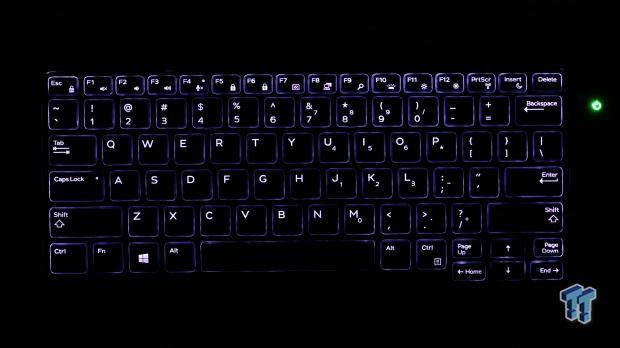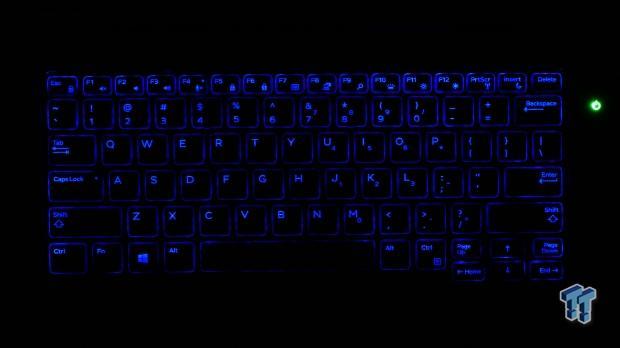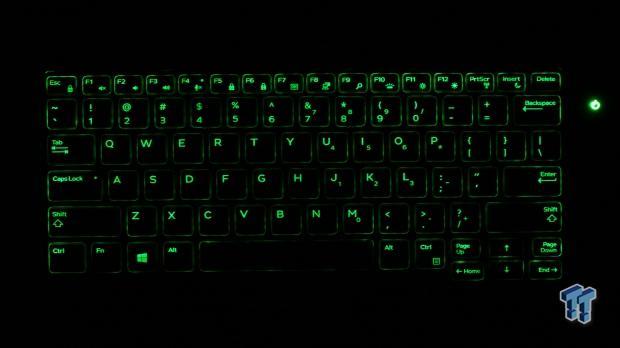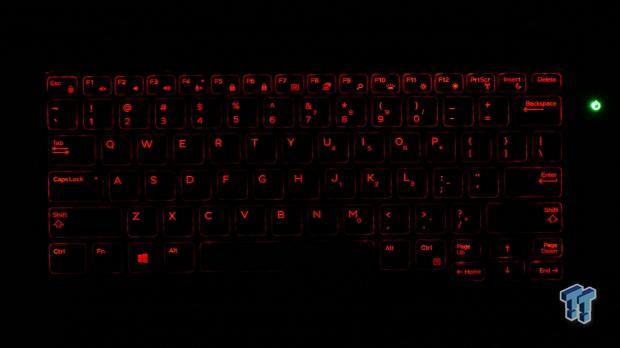 The backlit keyboard offers four color options. You can cycle through them by pressing "Fn+C." You get the standard white, blue, red, and green colors. Dell has included RGB LEDs in the keyboard because different colors are easier on the eyes in different conditions, for example, red is preferable in the dark.
Software and BIOS
Software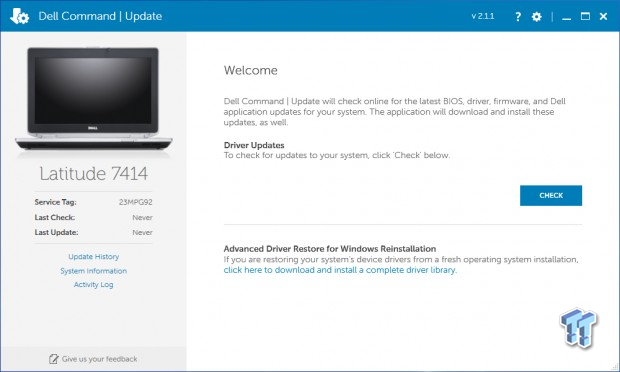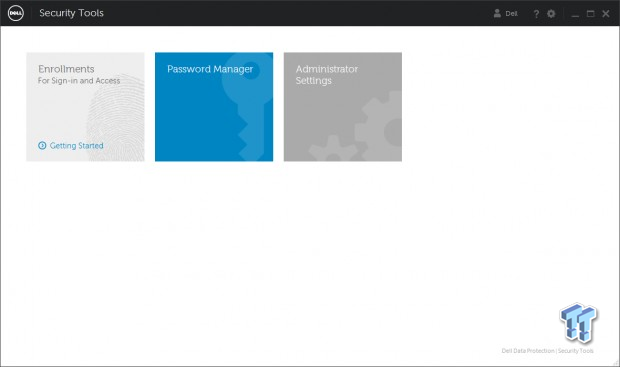 Dell doesn't include that much software, which is a good thing for a notebook that will be used in a professional environment. There are a few applications, though, mostly pertaining to security and control of the notebook. Dell Command Update offers Dell software updates. Dell's Security Tools software allows you to setup system security.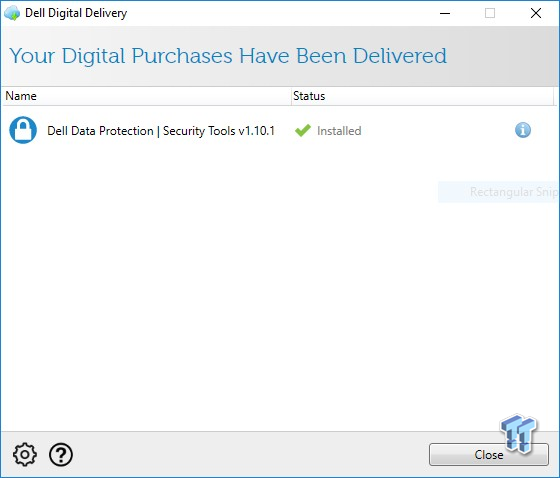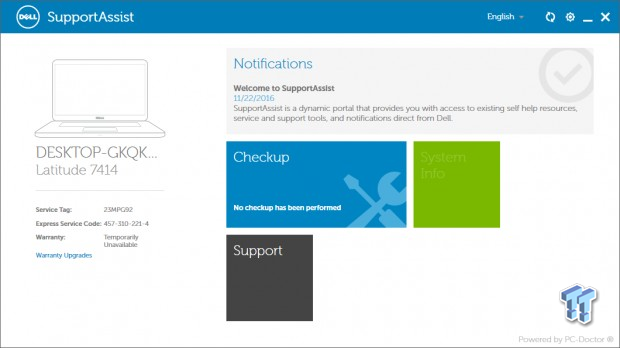 Dell Digital Delivery will bring you software you bought through Dell, such as Dell Data Protection that encrypts the data on your device. Dell's SupportAssist offers the ability to remotely diagnose any PC problems.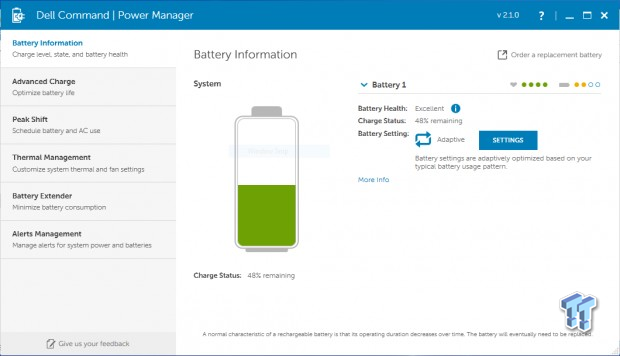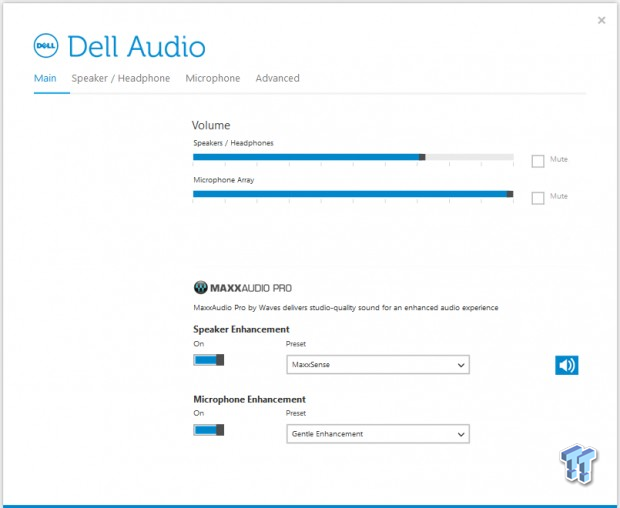 Dell Command Power Manager monitors battery usage and can help you manage how system power is regulated, and the battery is drained. Dell Audio allows you to control audio system levels. You also can access the MAXXAUDIO PRO settings to enhance the speaker and microphone levels and performance.
BIOS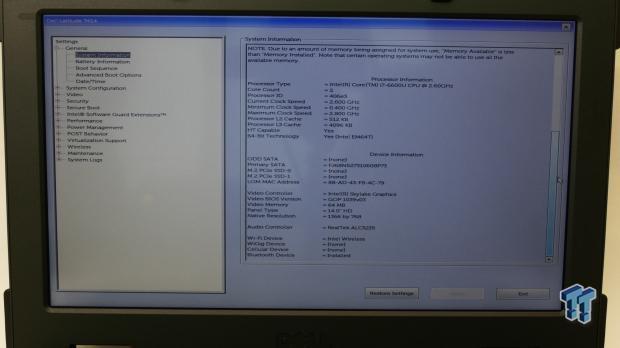 Dell's UEFI is very much like a software application for your hardware. You can control everything from custom RGB keyboard settings to system security. TPM 2.0 allows you to control the type of encryption the device uses, you can set passwords for every single device, and set up stealth mode and choose what devices to turn off. It's almost like a glorified control panel that lets you choose hardware behavior depending on battery or AC power modes.
By default TPM 2.0 and Secure Boot are enabled, but Computrace is deactivated. There is also a Data Wipe feature that will wipe internal storage when you boot. The Latitude 14 Extreme Rugged is built for secure and sensitive environments and to protect data if you don't trust the UEFI you can just pull the SSD and destroy it yourself.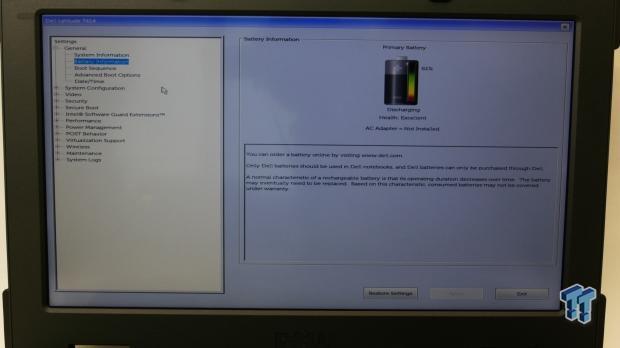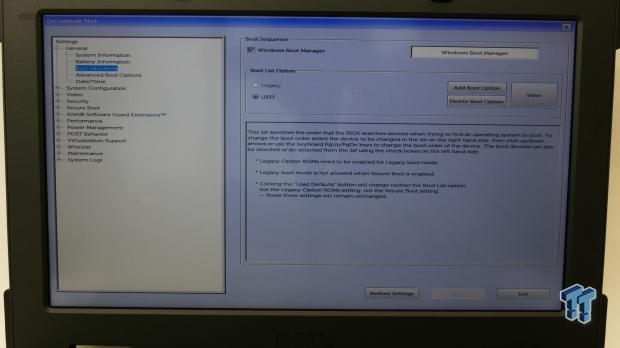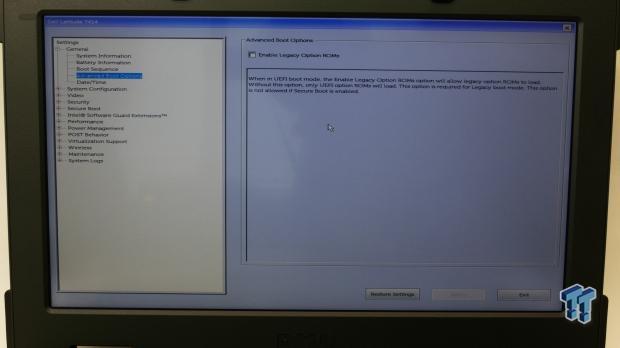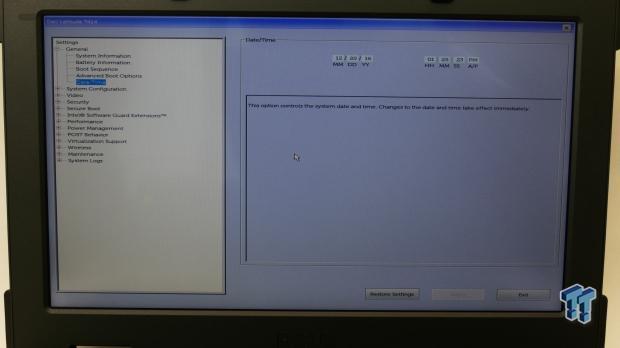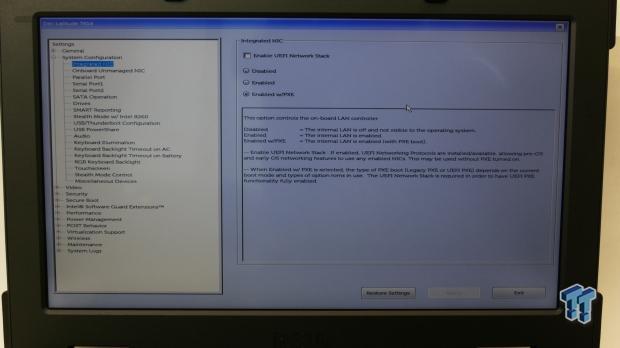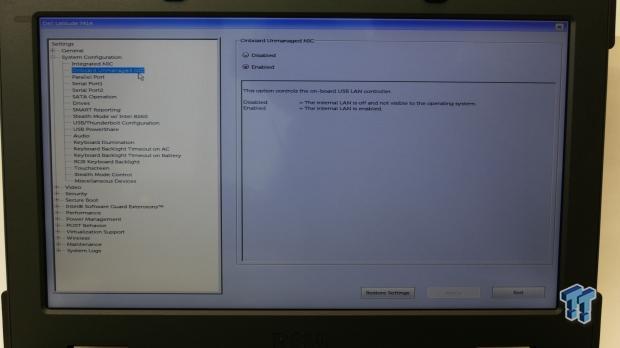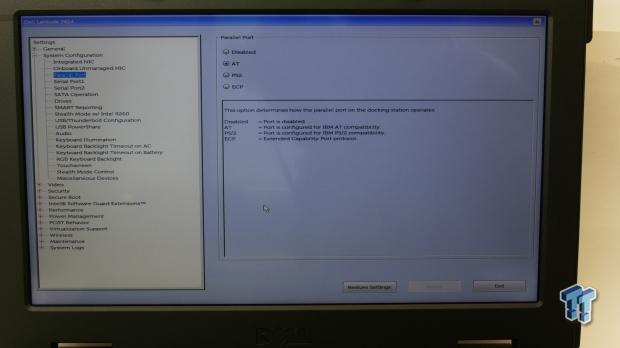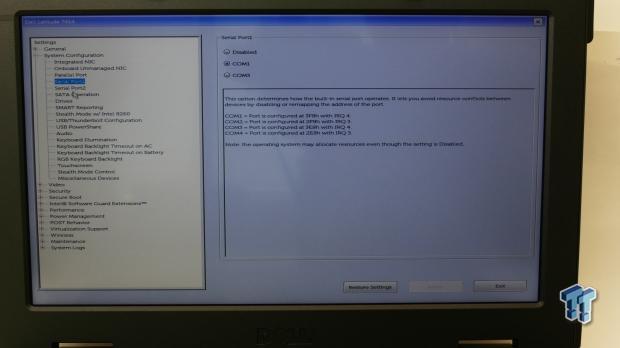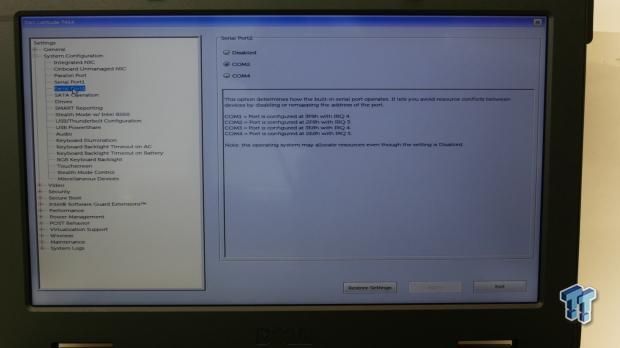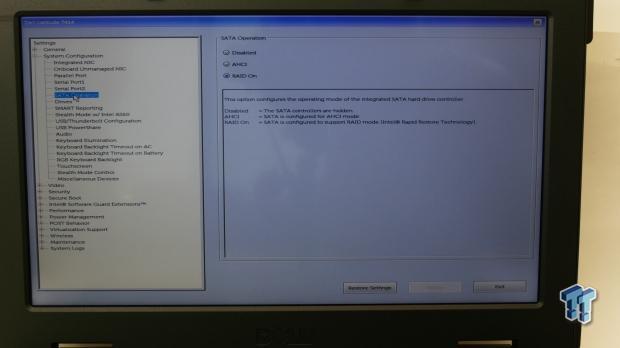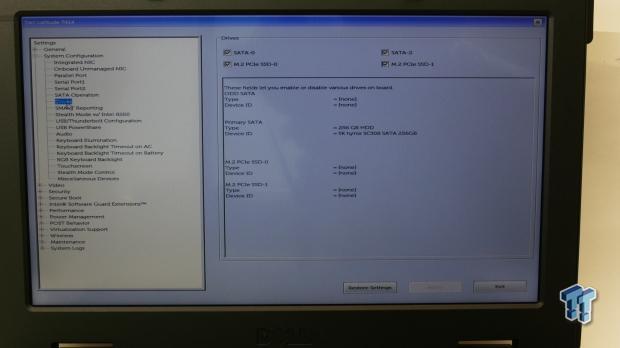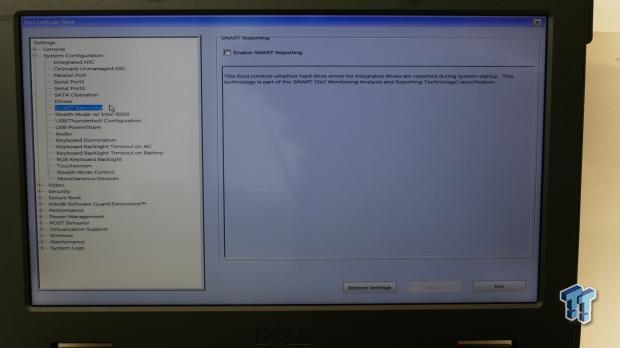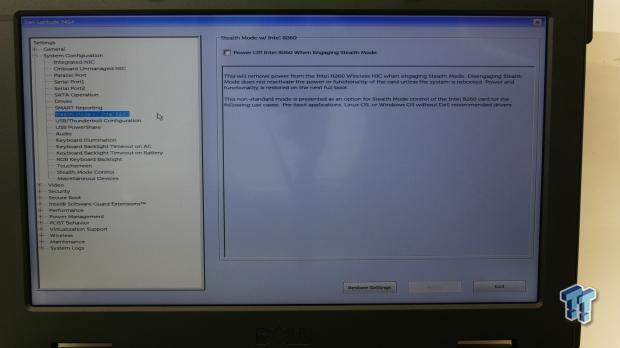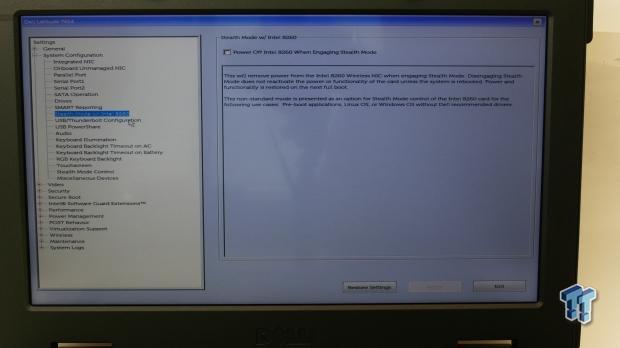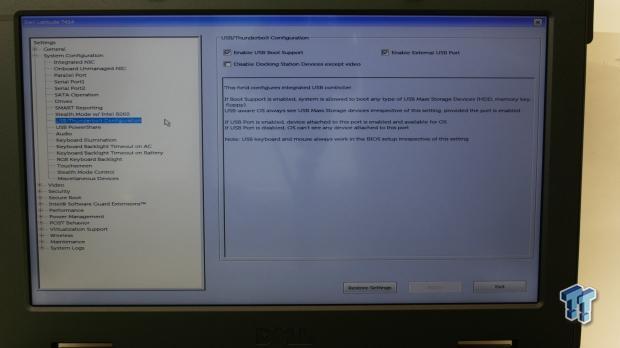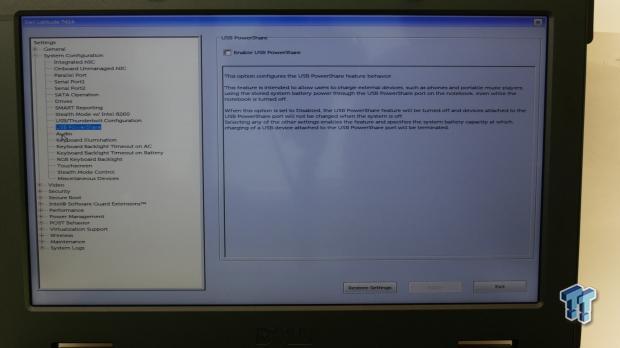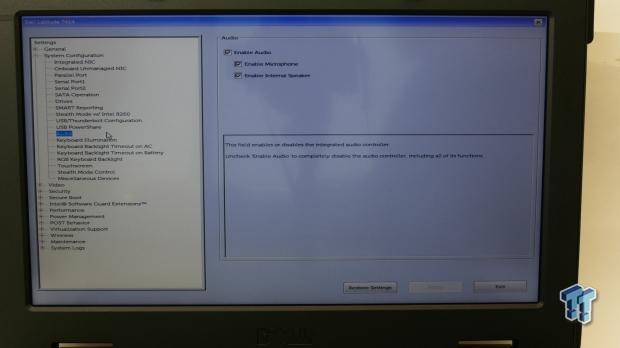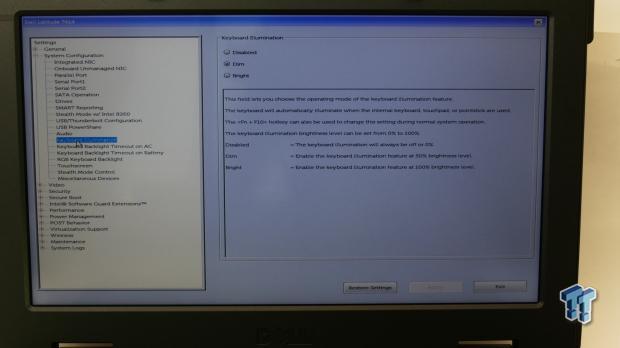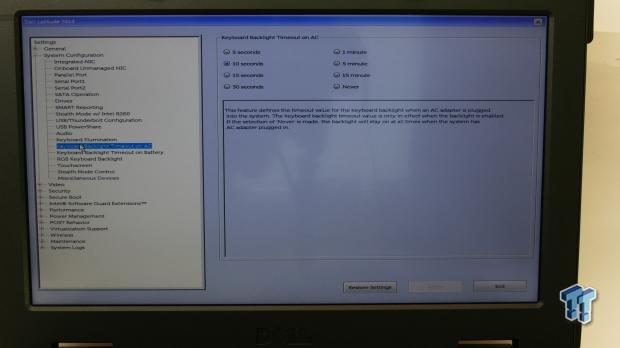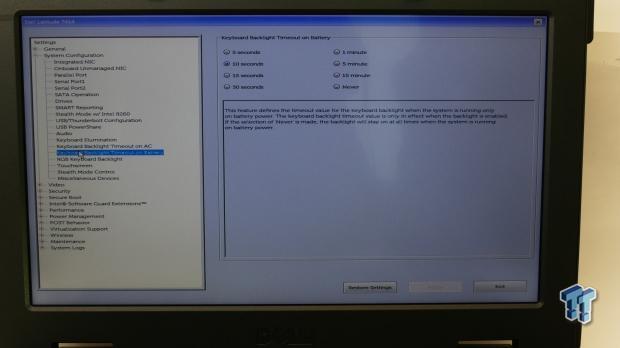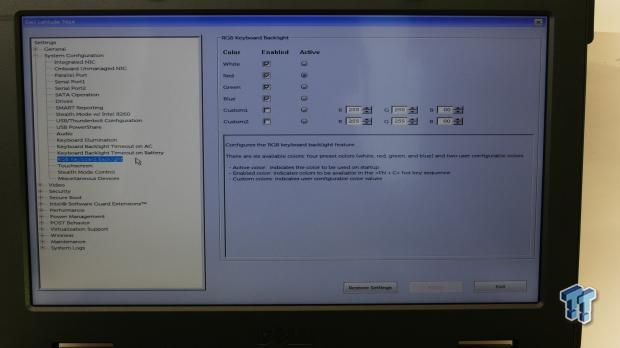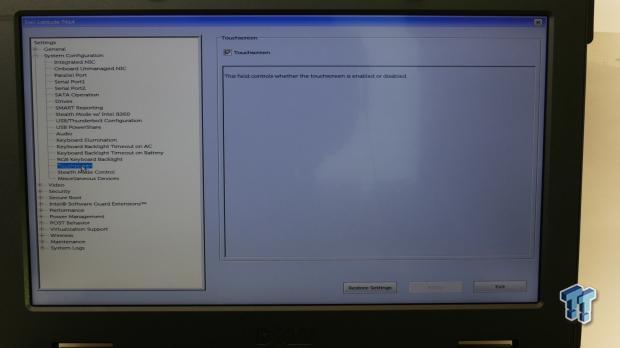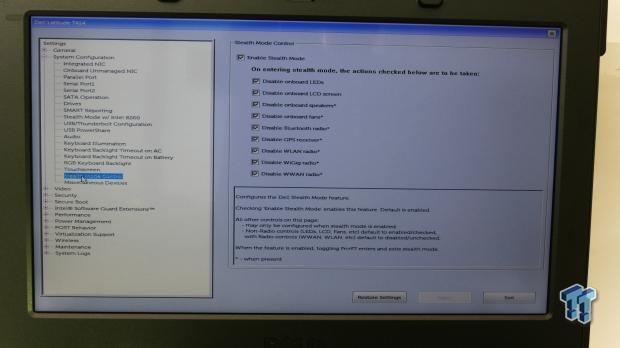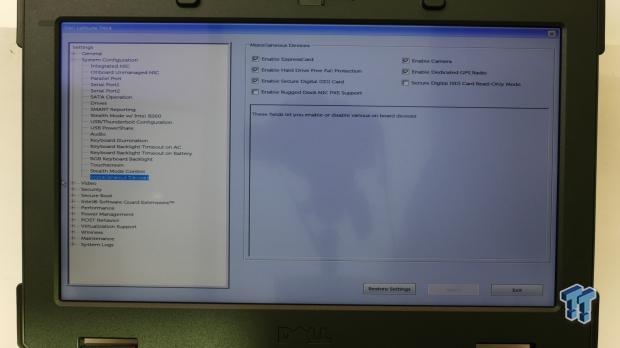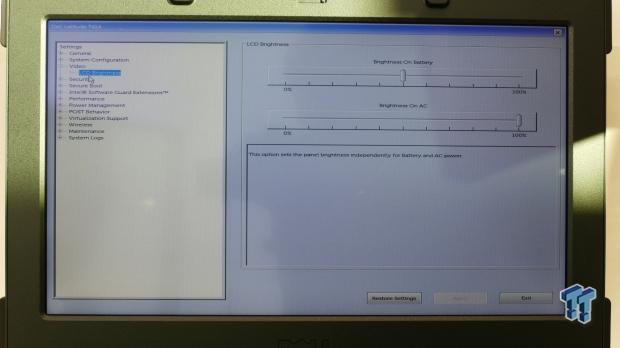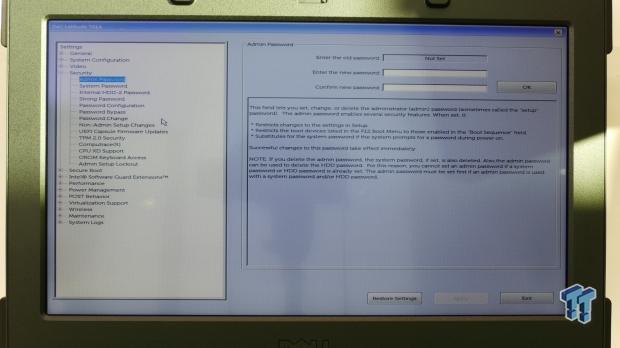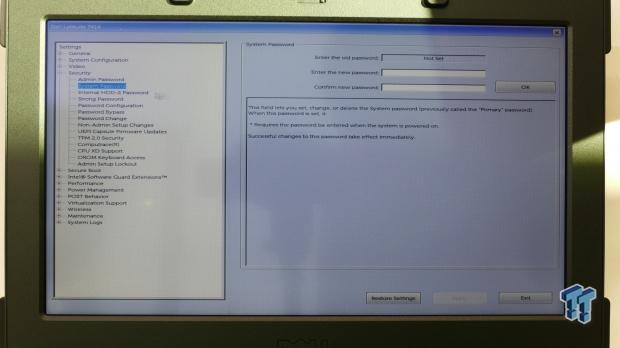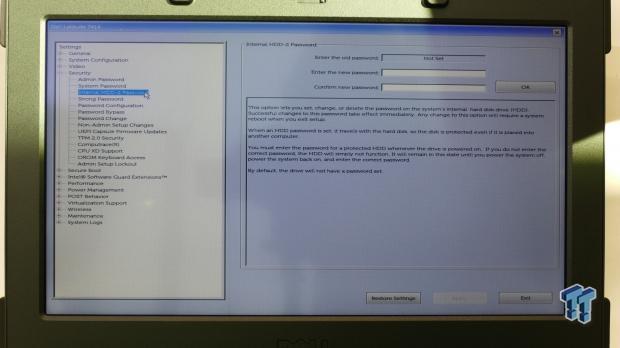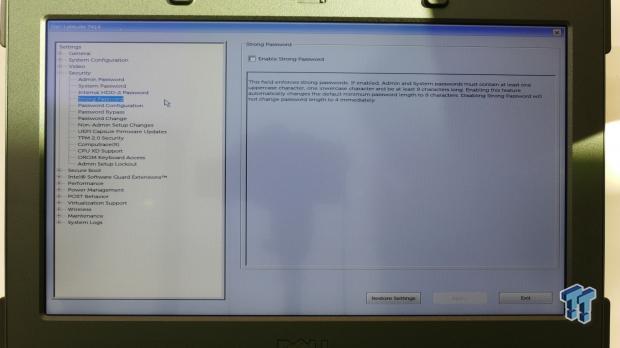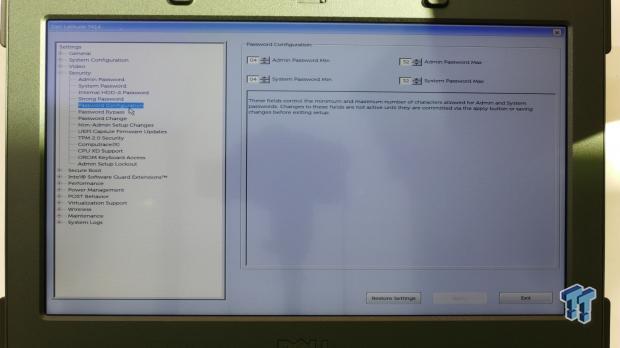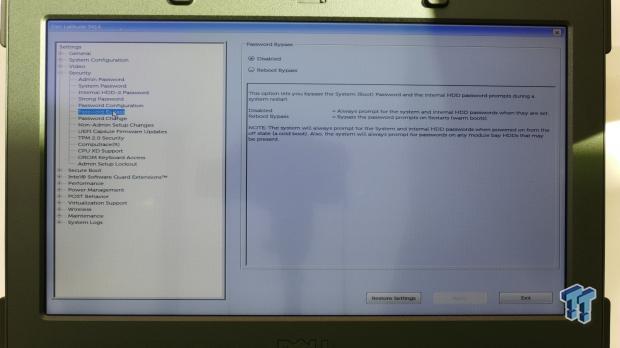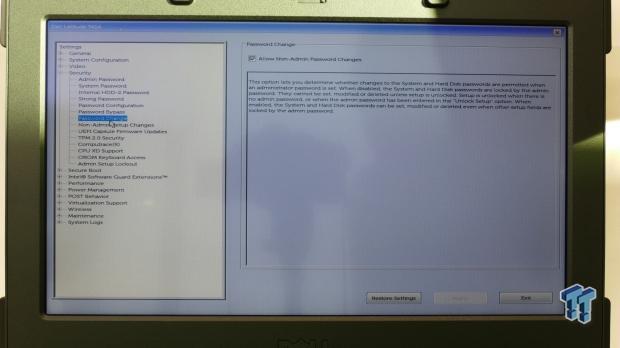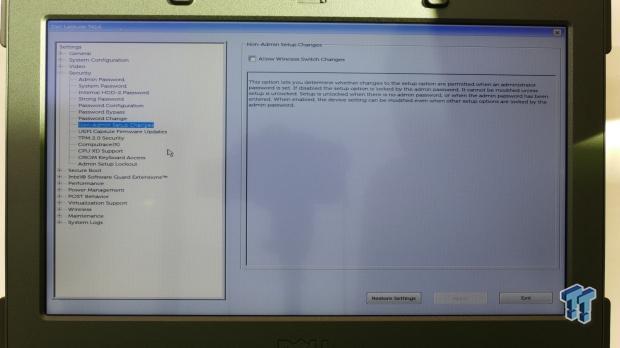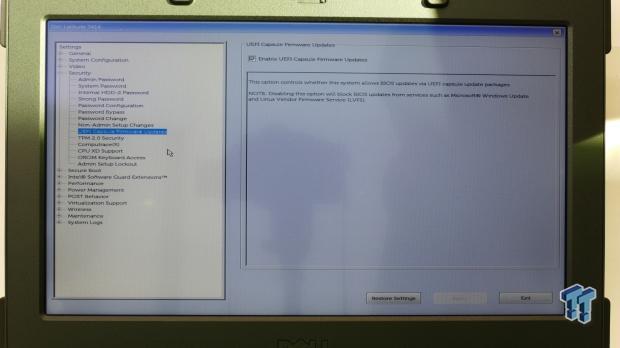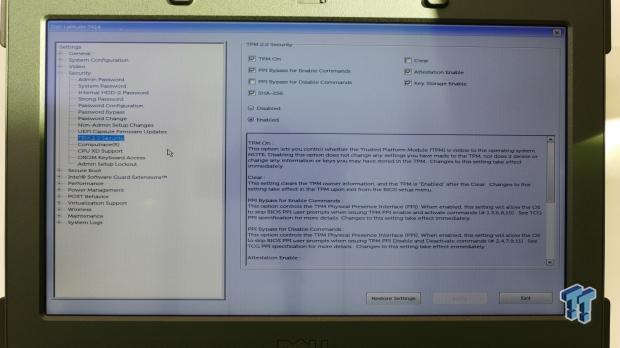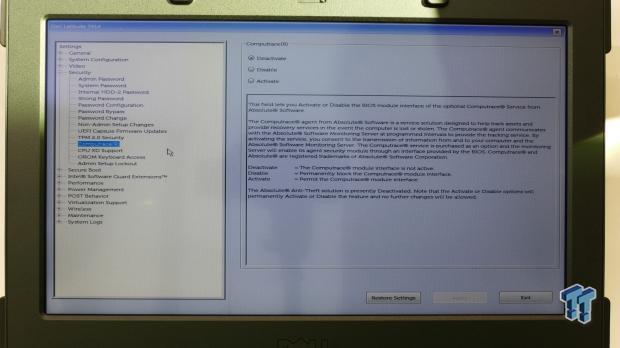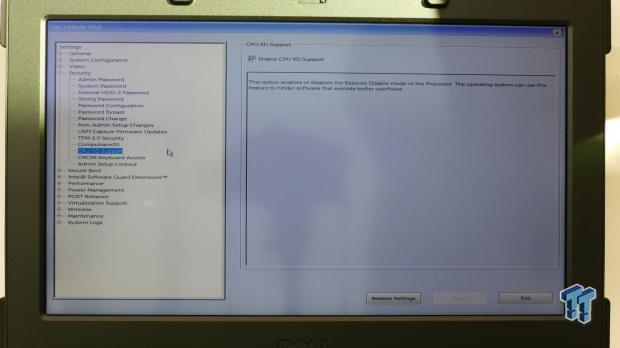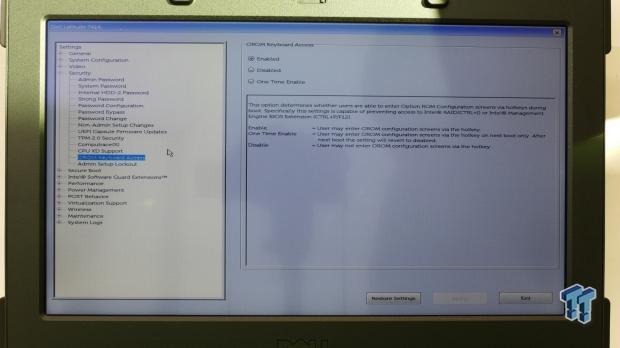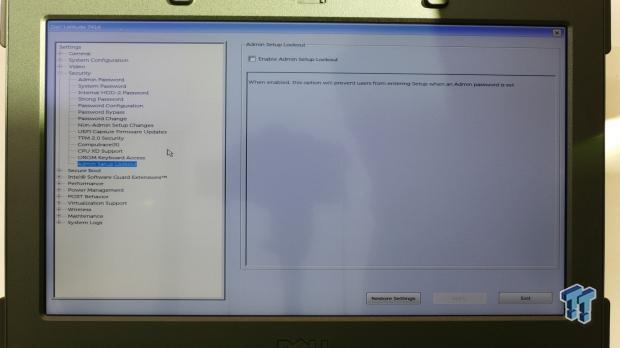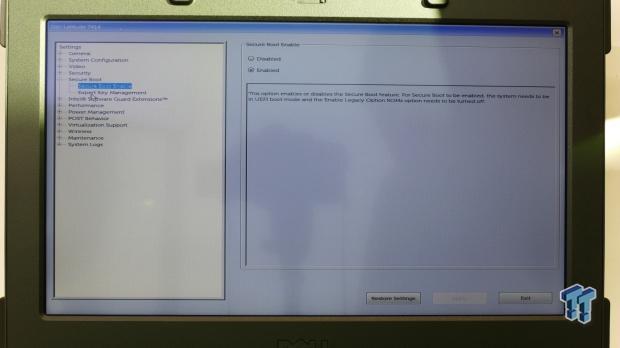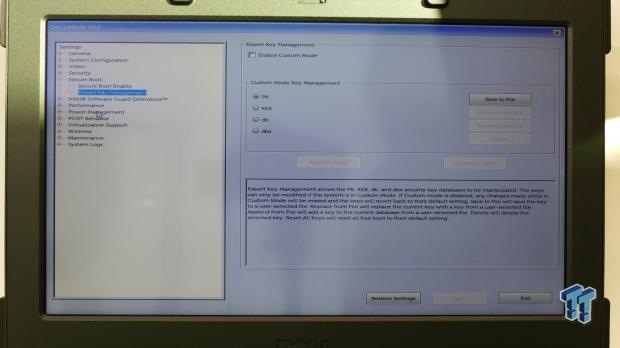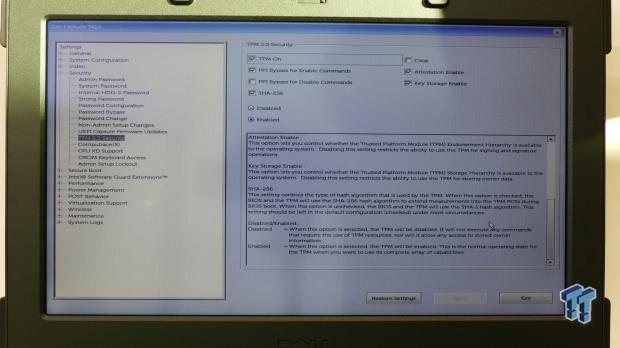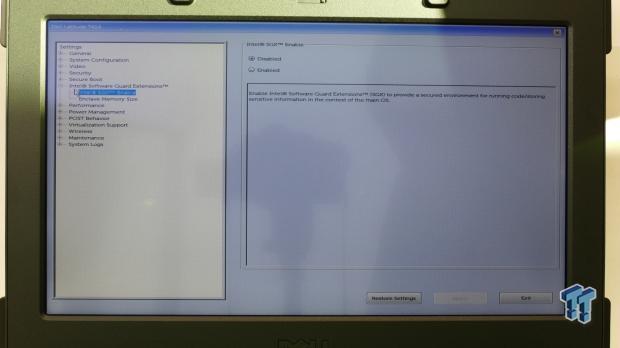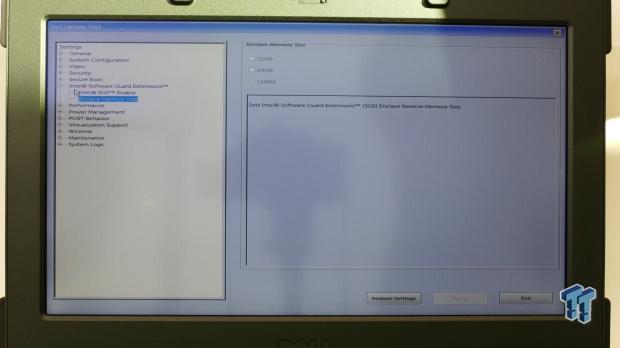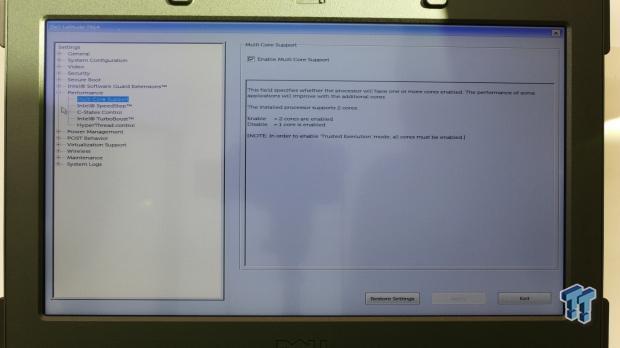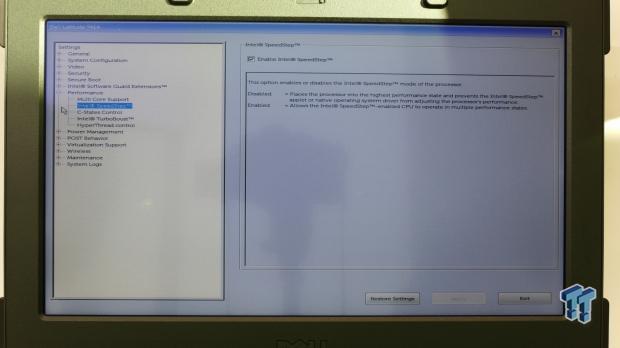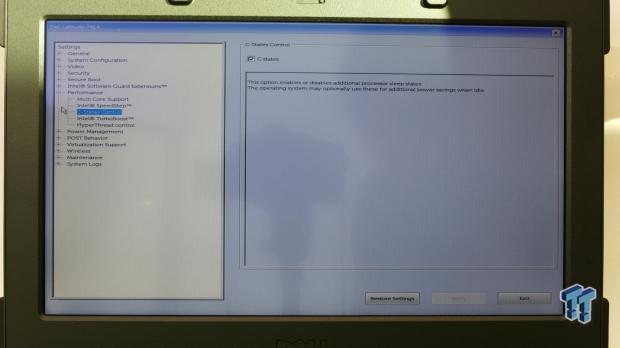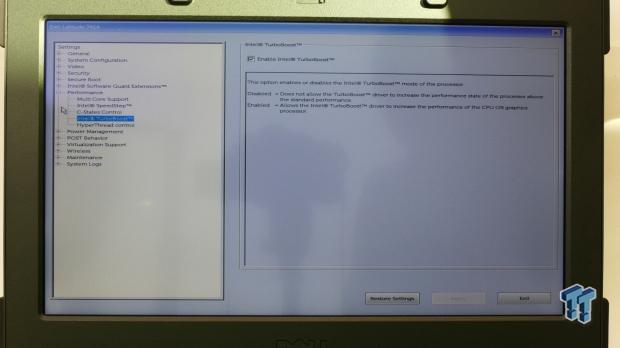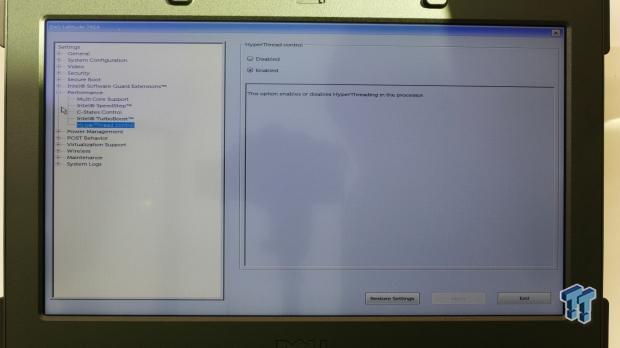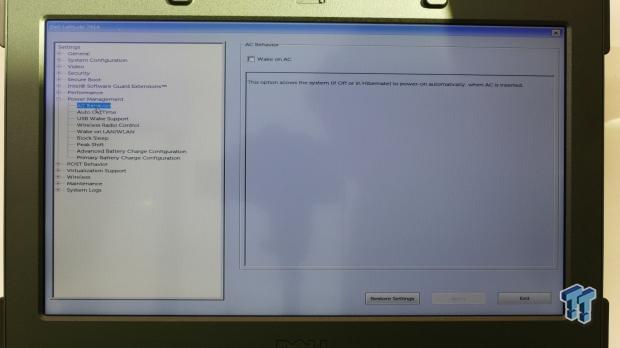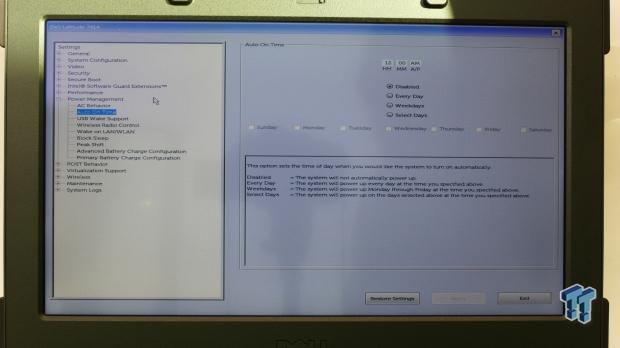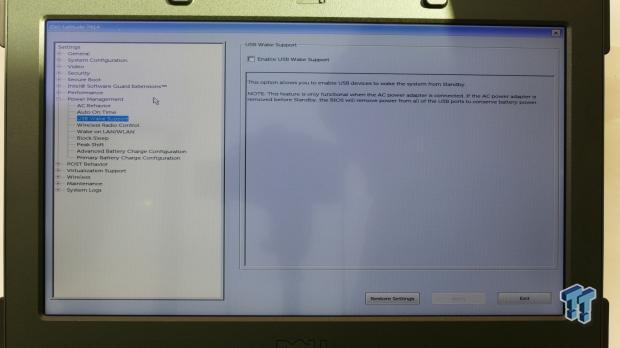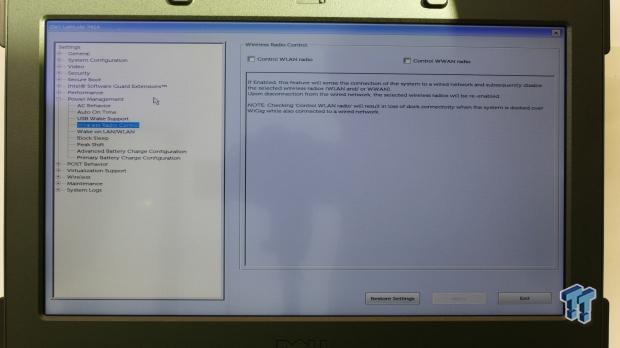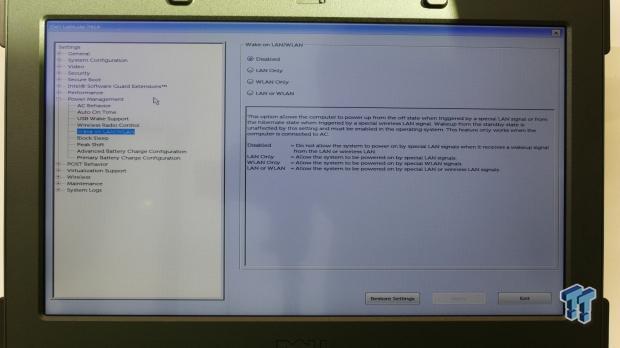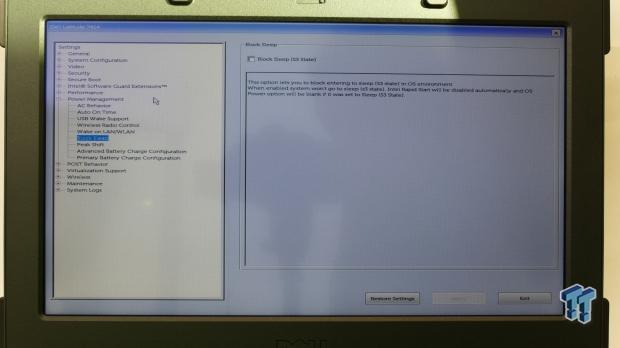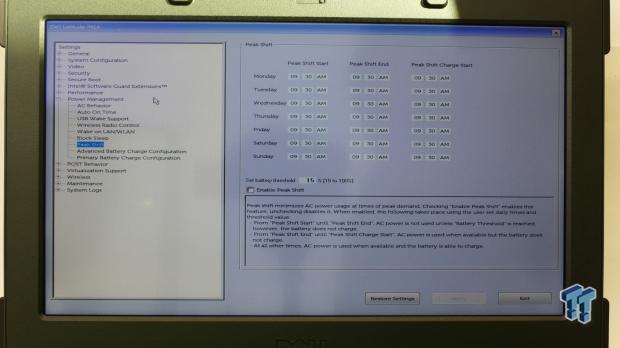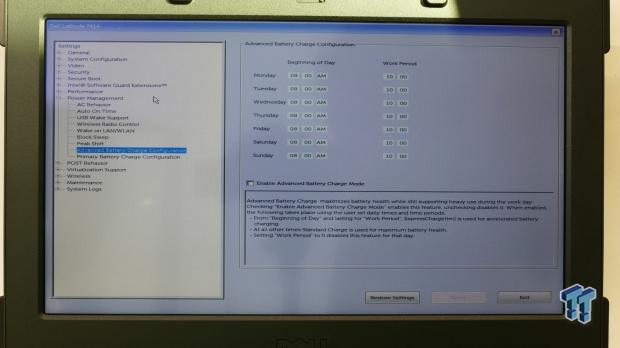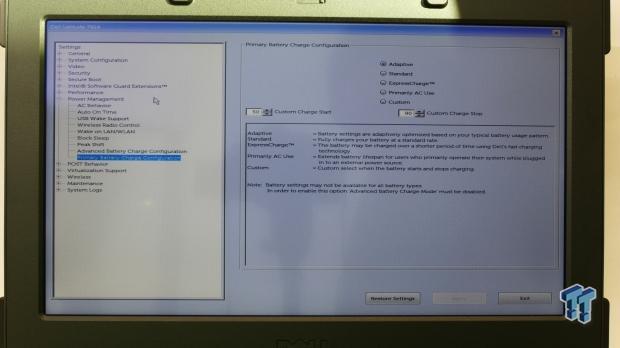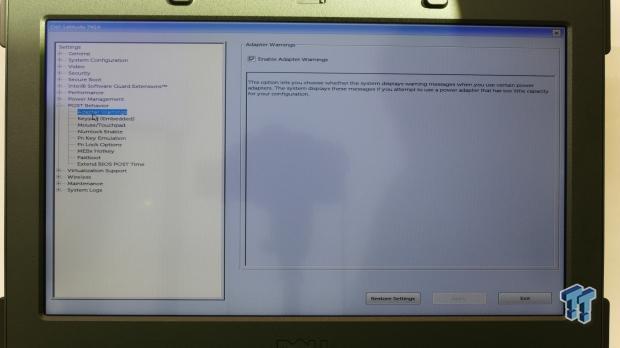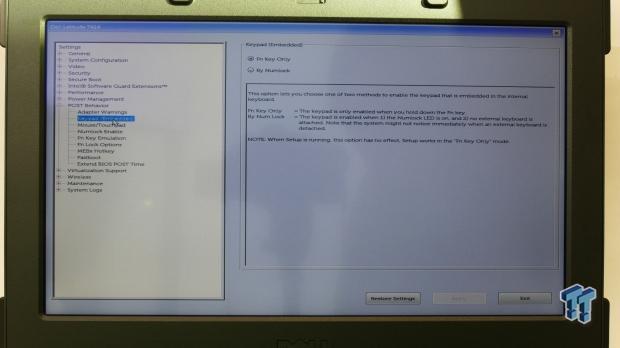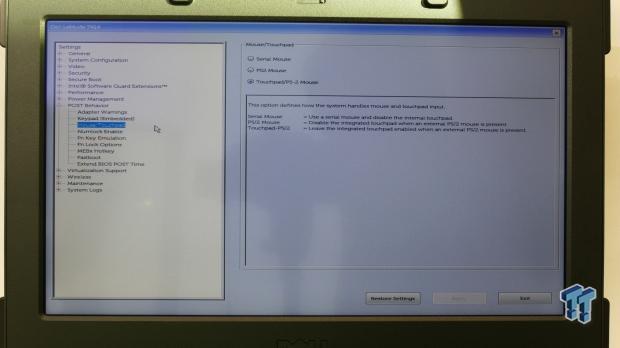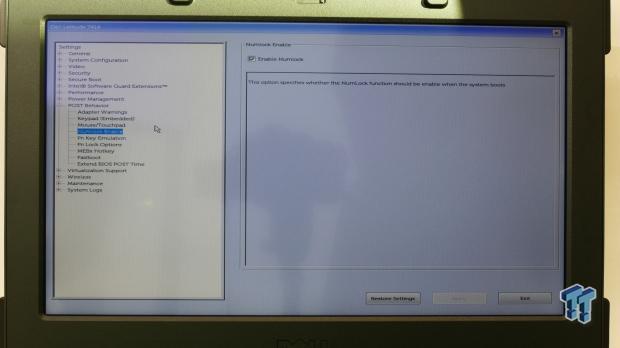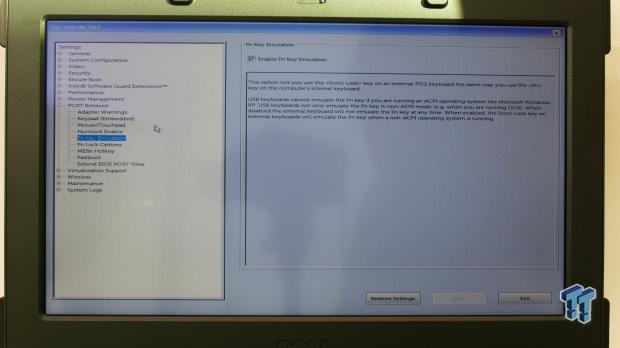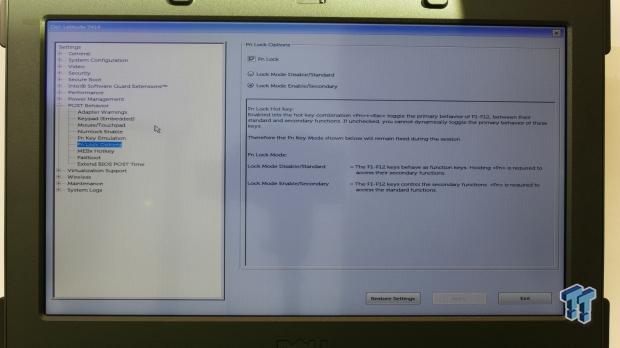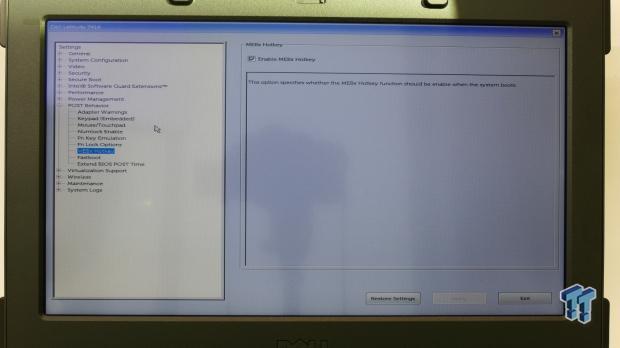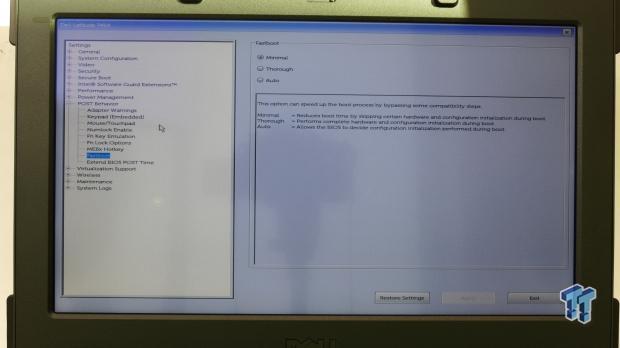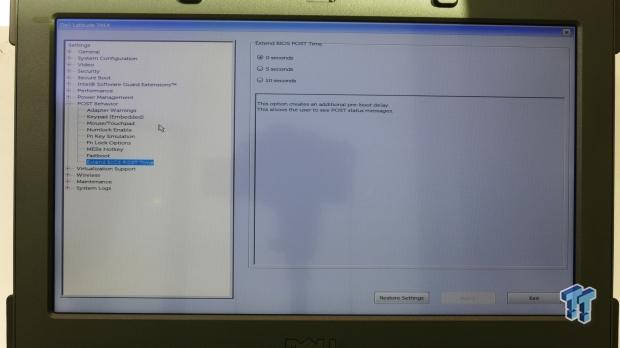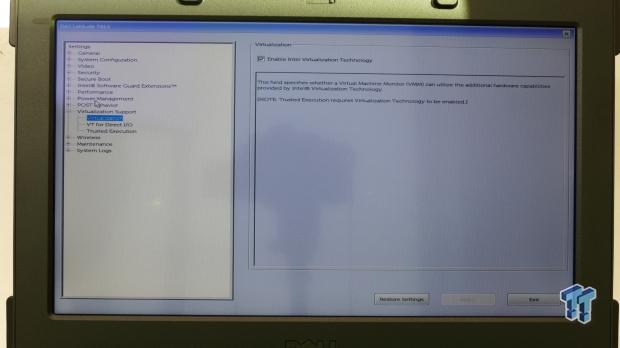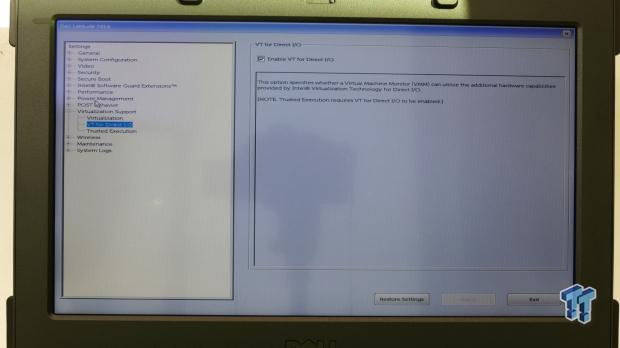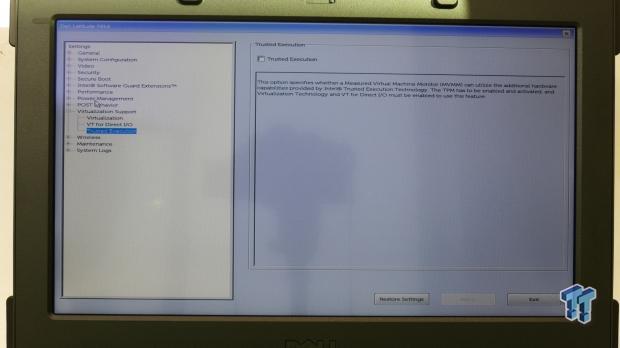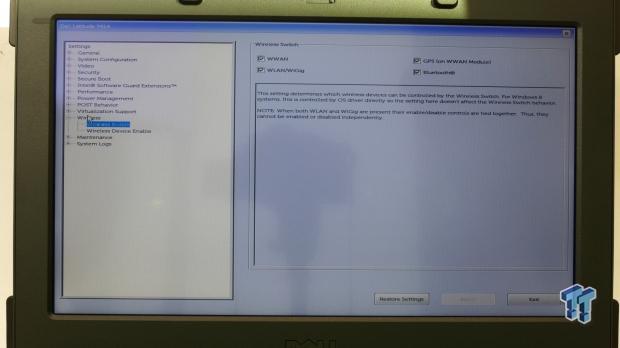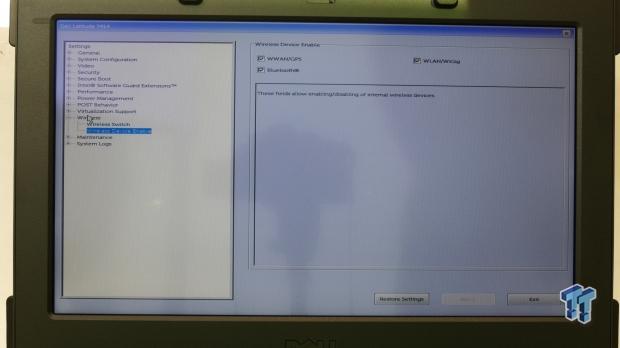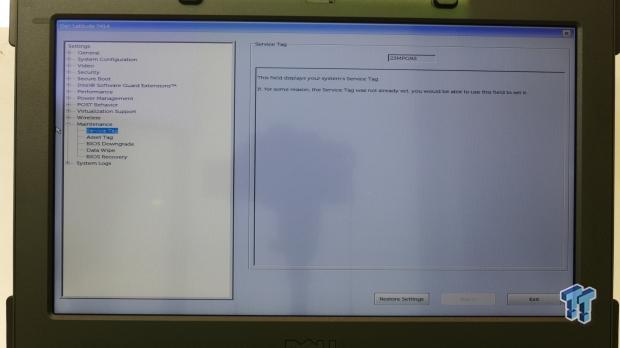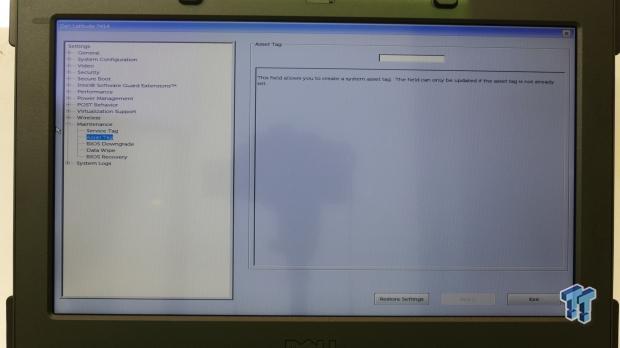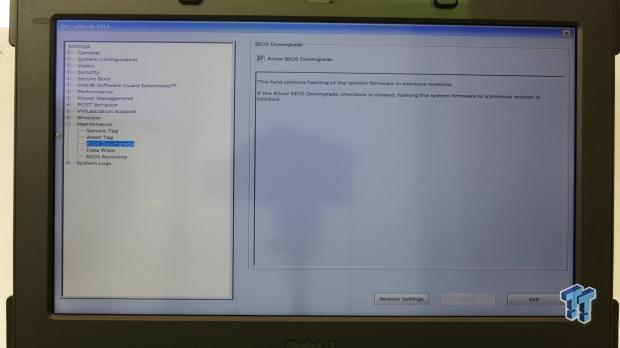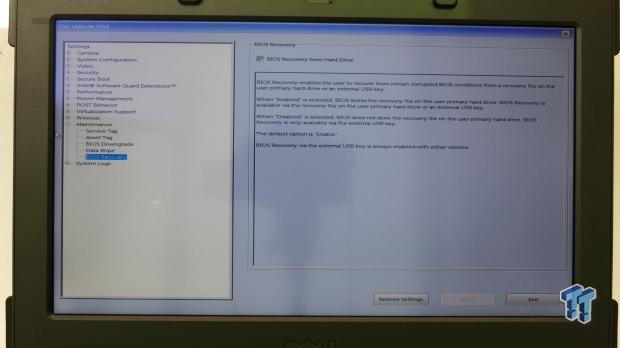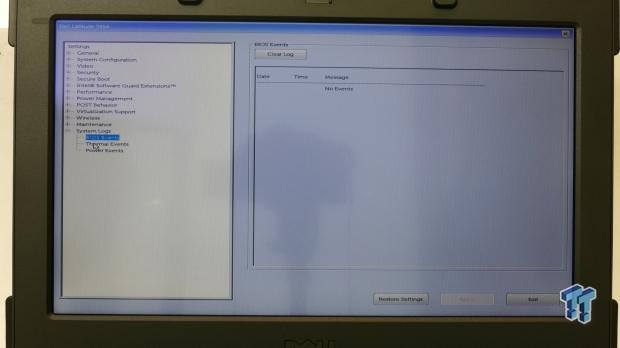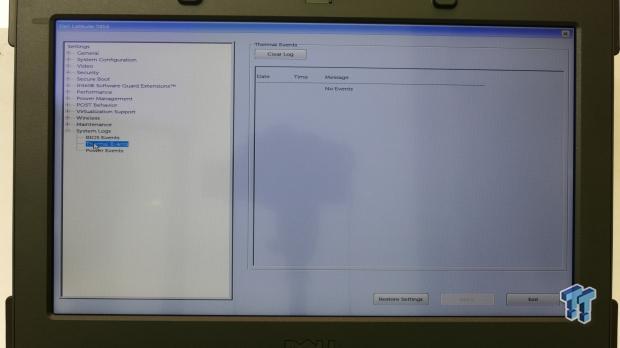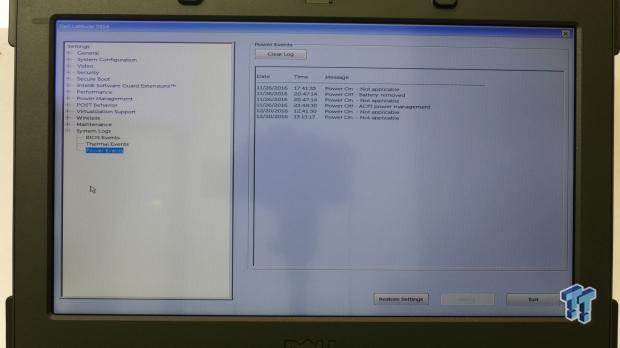 System Performance Benchmarks
CPU, Memory, and System Benchmarks
These benchmarks are run using default settings and configuration.
CINEBENCH 11.5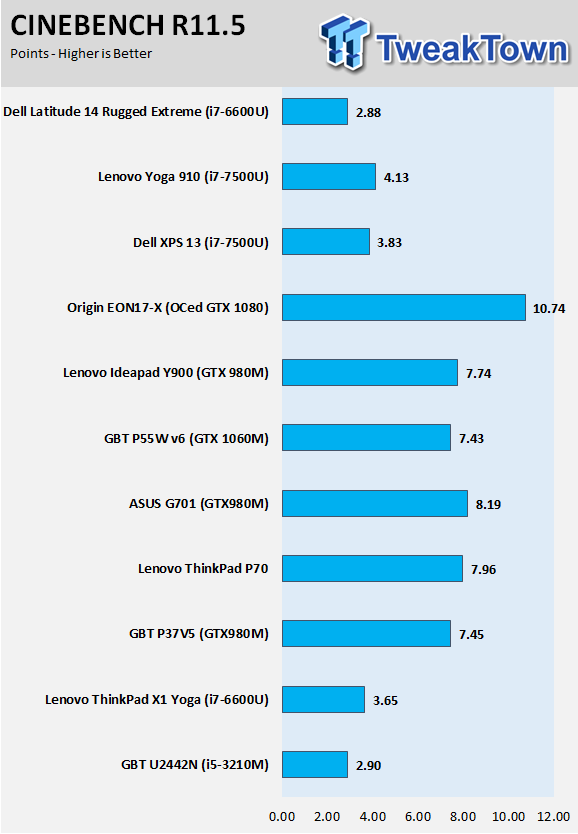 wPrime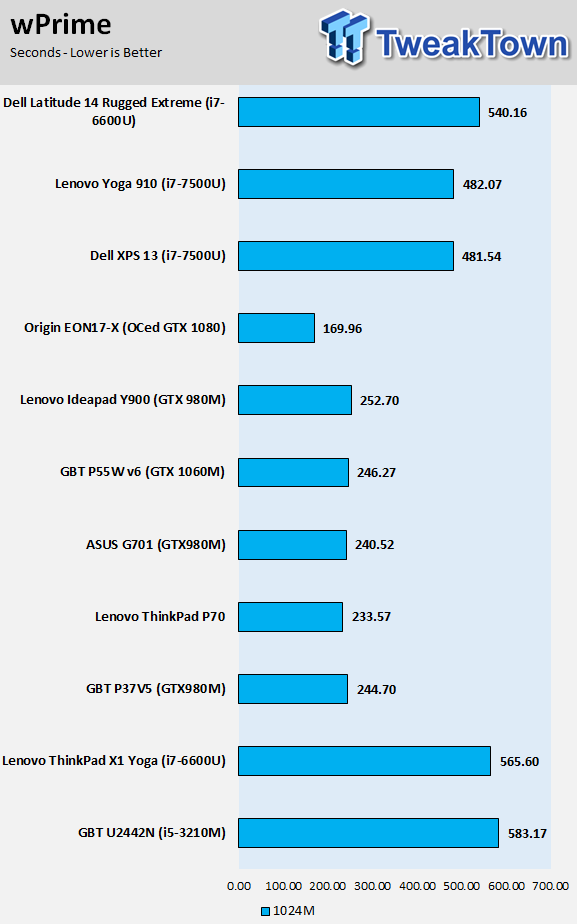 AIDA64 AES and HASH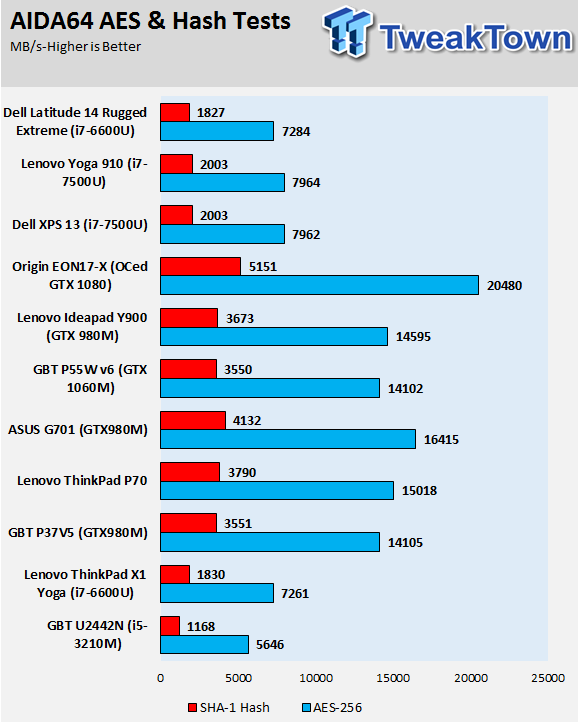 AIDA64 Memory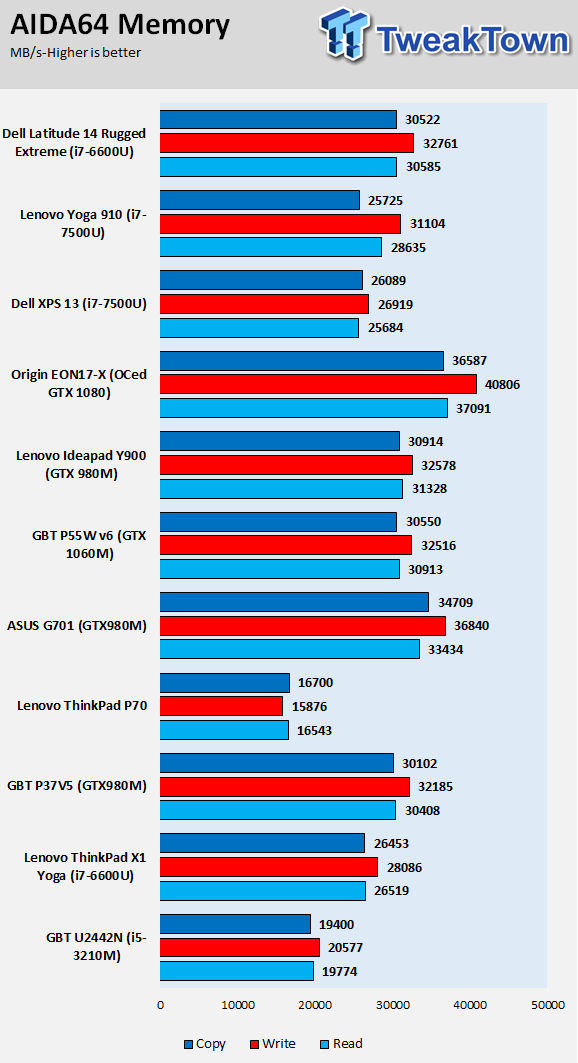 PCMark8 Home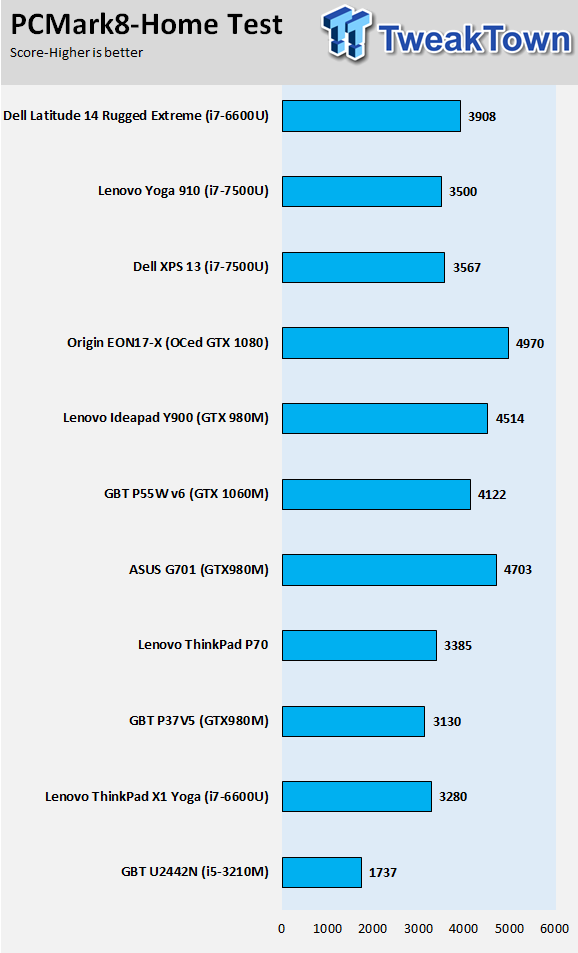 Handbrake 4K and 720P Transcoding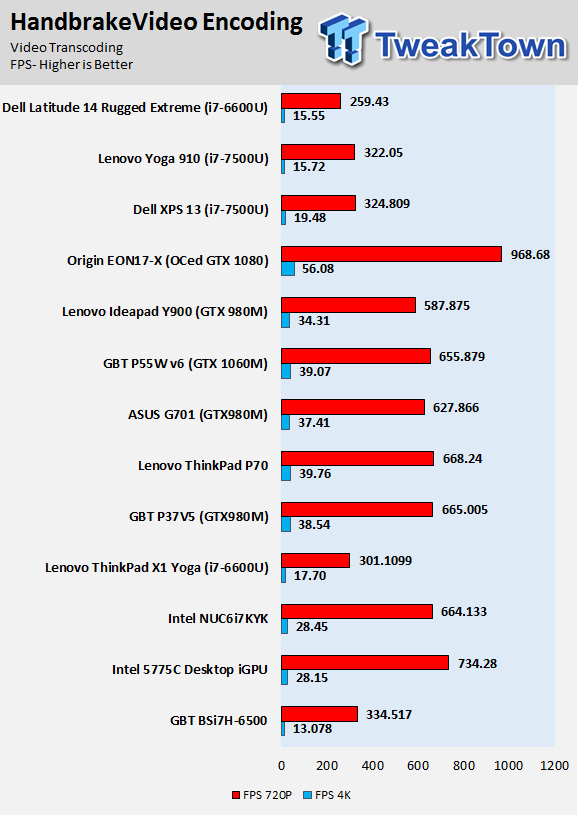 WebXPRT 2015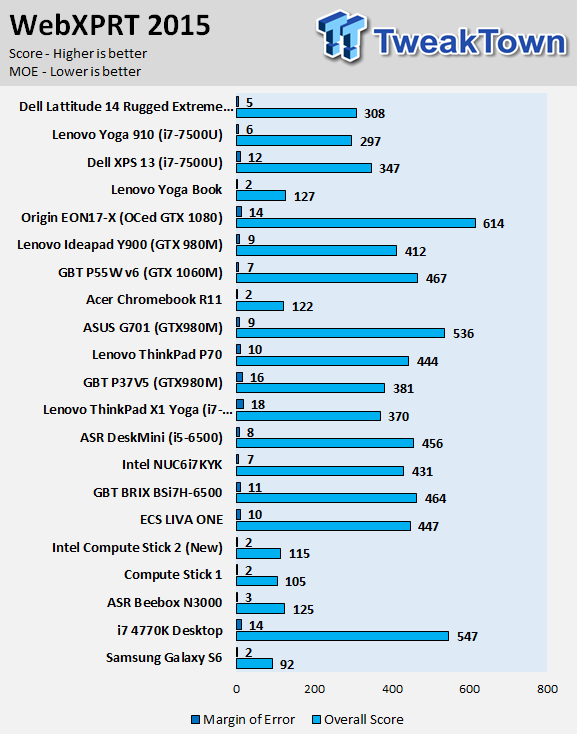 3DMark11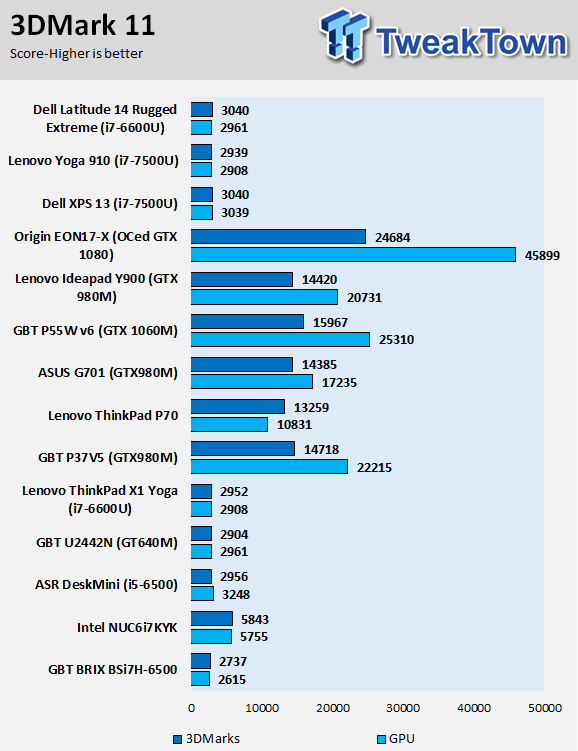 UNIGINE Heaven 4.0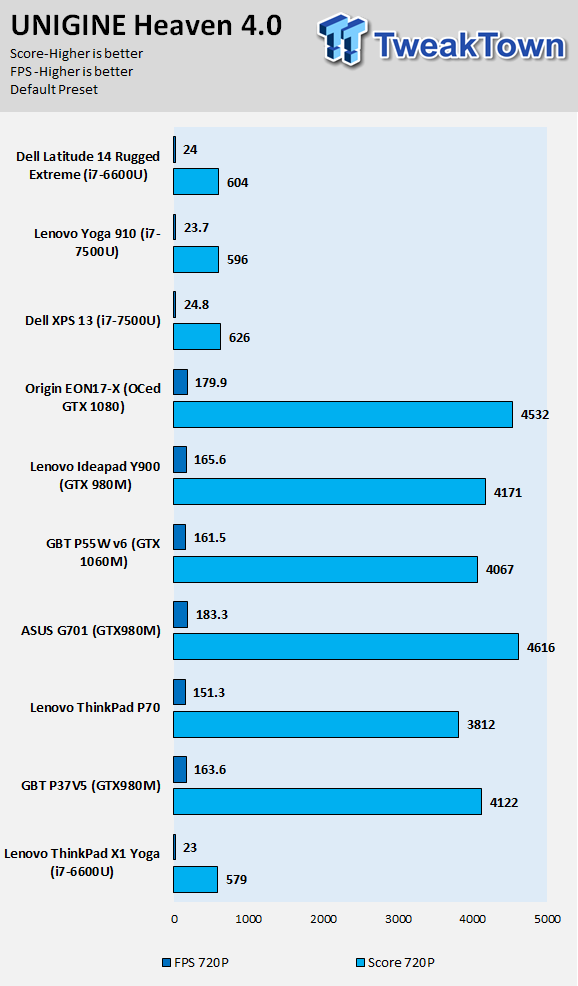 While the i7-6600U is a Skylake-based mobile CPU and some on the list are Kaby Lake-based, it still holds its own and performs quite well. The notebook might use a low-powered CPU, but performance is solid, and good enough to complete almost every task except intensive ones, such as video editing, with ease.
Overall, the system is no slower than comparable consumer notebooks that use the i7-6600u, and it doesn't seem like Dell limited performance to extend power, although you can do that.
System IO and Battery Performance
System IO Benchmarks
Internal Storage Read Test: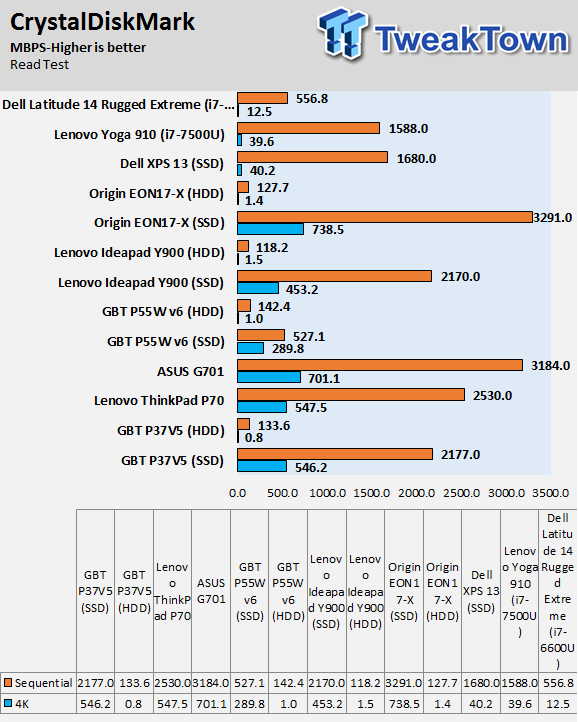 Internal Storage Write Test: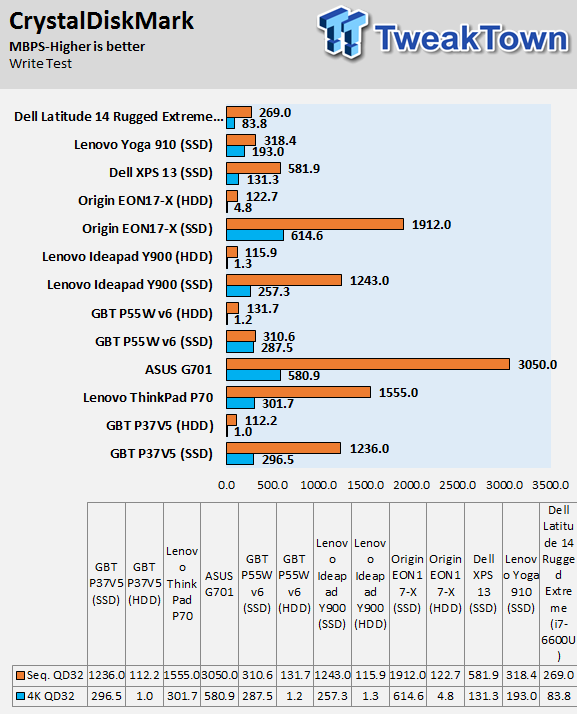 ixChariot Network Throughput: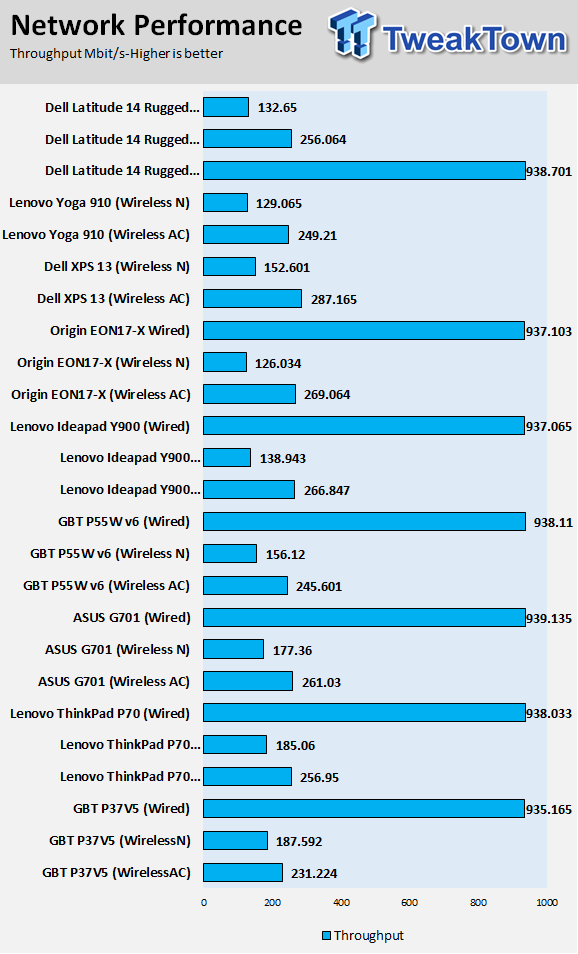 The Latitude 14 Rugged Extreme's SATA SSD is fast, but not the fastest. It's built more for durability, and while it's not the fastest SSD, I doubt you would notice the speed difference in the real-world.
Network performance is very strong, and it's the reason the notebook tends to do very well in web-based benchmarks.
Battery Tests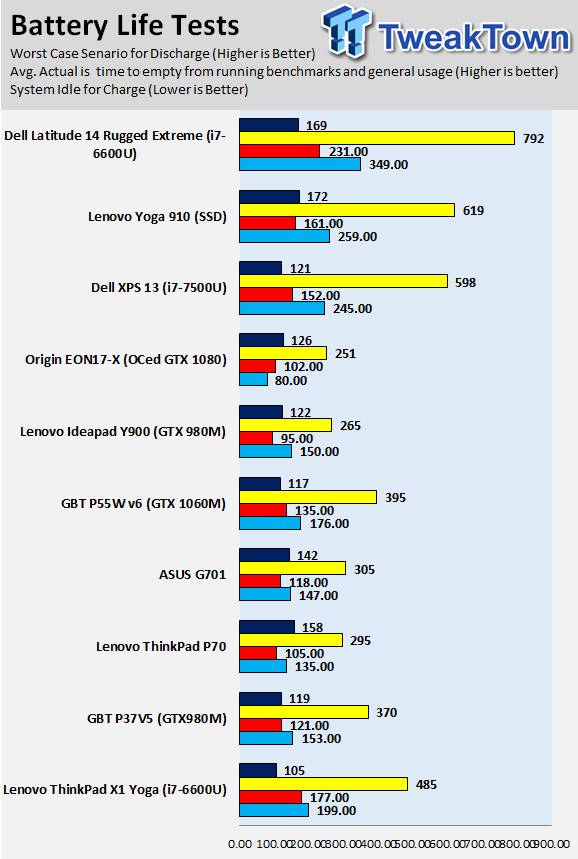 With a huge 9-call 97Wh battery, the Dell Latitude 14 Rugged Extreme 7414 tops our battery life tests. I actually had to spend days running the battery benchmark suite, as it just wouldn't drain quickly enough!
Needless to say, with the ability to swap batteries, uptime won't be a problem.
Thermal Performance
Thermal Imaging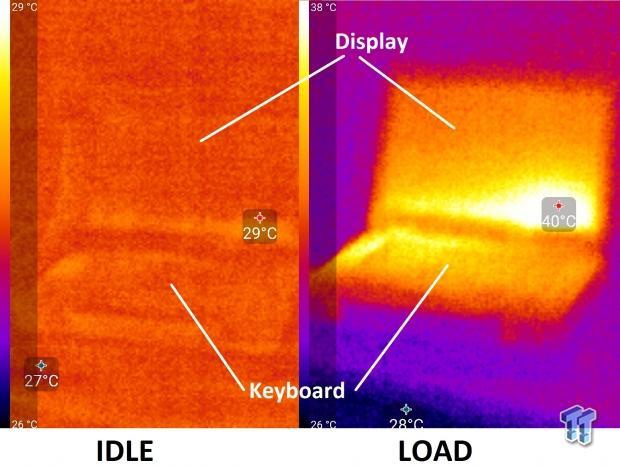 The image on the right is at full load after about 30 minutes of stress testing while the image on the left is the unit sitting idle. The keyboard barely gets warm, even after a long period of intense load. The display reaches 40C, but even that is low compared to other notebooks I have tested. The unit is definitely designed to exude little heat as the components Dell has used are all designed for low power operation.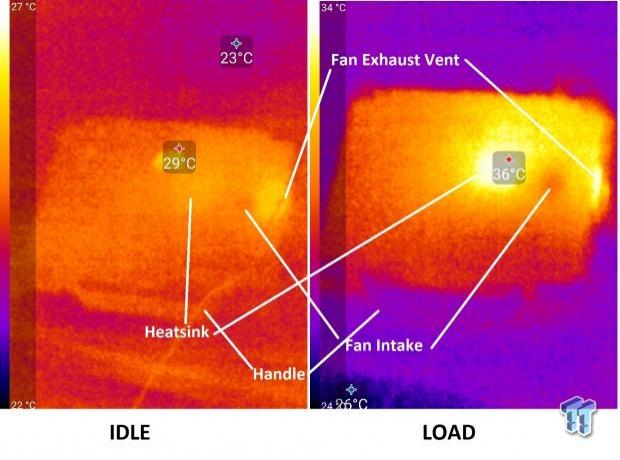 The rear of the notebook does heat up a little bit, as it is designed to do. There is a large heat sink on the rear of the unit, it's integrated into the shell of the notebook and allows the unit to stay sealed while heat moves outside.
There is a blower fan, and the fan is designed to operate where others can't, and it does spin up after heat builds up. The good news is that the fan is almost silent, even when it's blowing at full speed.
What's Hot, What's Not & Final Thoughts
Here are key points about the Dell Latitude 14 Rugged Extreme.
What's Hot
Durable to an Extreme: Built using the latest in rugged technology, the Latitude 14 Rugged Extreme is extremely durable and tough. I watched as the notebook was dropped from up to 6 feet, sprayed with water, and doused in a corrosive salt-water mixture. Dell even tests the hinges to ensure they will last the lifetime of the device. The magnesium alloy shell and ultra-polymer shock absorbers provide excellent physical protection. The doors for the ports are even tough and do not feel flimsy.
One might assume the doors that waterproof the connectors are the notebook's weakness, but I accidentally dropped the notebook with one of the hinges opened up, and the door didn't break or give me any trouble afterward. If you don't want to take my word on it, the notebook is certified by an independent lab to meet many military specifications for durability.
14" Resistive Touch Display: The touchpad was okay, but a bit sluggish, and I found the touchscreen display to be more useful. You can even use the touch display with gloves on. I liked the responsiveness of the display's touch ability. The display also has excellent daylight viewability.
Excellent Security: Along with TPM 2.0 and secure boot enabled, the notebook offers many security features in both hardware and software. Dell offers total device encryption, and if that isn't enough, you can use the device's boot wipe and ensure that after you use it, it cleans itself. The SSD can be removed in seconds in case you have to dump the notebook, but you need to maintain control over the data. The camera also has a nice cover door, and in case you forget to close it, there is a bright white LED that shines when it's enabled.
Battery Life: The Latitude 14 Rugged Extreme's 97Wh battery puts it at the top of our list when it comes to battery life. In fact, it took me days to run all my battery draining benchmarks because it just wouldn't drain to zero. The battery is also removable, and each battery has a LED indicator so you can check to see how much charge is in the battery before swapping it.
Updated Hardware: A lot of enterprise solutions use previous generation hardware because it's been proven. The use of a mobile Skylake CPU with an SSD ensures that you have something capable of lasting generations. Intel calls Skylake their "Best CPU Ever," and now that Kaby Lake has come out, we see that it doesn't offer much regarding IPC gains over its predecessor, indicating Skylake will be good enough for many years. The use of an SSD and Windows 10 makes the system snappy and responsive, of course, you can get the unit with Windows 7 if that is what you prefer.
Dell's Services: When I toured Dell's facilities they mentioned that all Rugged and Rugged Extreme products receive Dell's in-house support. That is a big deal since many of Dell's competitors outsource that service. Along with Dell's support, you can purchase Dell's Threat Protection and Endpoint security suite, Dell Data Security Encryption, or if you are a small outfit Dell offers Data Security services for small and medium-sized businesses. The notebook also comes with a 3-year limited hardware warranty.
What's Not
Stylus Tether: It's hard to nitpick at the notebook since Dell has designed their new Rugged products from the ground up, but the stylus's tether could be a potential problem if you move the notebook around a lot. While the tether won't tangle easily, I could see it getting snagged.
Touch Pad Responsiveness: Moving the mouse cursor with the touchpad takes more time than just touching the screen.
Final Thoughts
The Dell Latitude 14 Rugged Extreme is built to compete against the well-established Panasonic Toughbook. While at first Dell's Rugged lineup was just an adaptation of their normal Latitude lineup, over the years, Dell has realized that they need to redesign the notebook from the ground up to become a viable option in the industry.
The Latitude 14 Rugged Extreme is a truly rugged notebook. It offers the security, durability, and performance expected in this market segment and the customization options are there in case you want a little more or less.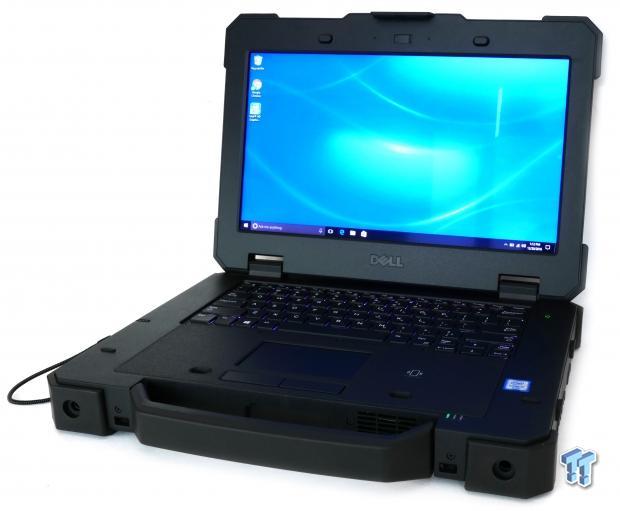 The notebook itself is also quite speedy. Intel's Skylake microarchitecture is good enough to last for years with Windows 10, and the SSD makes it so that loading software is quick and painless. Productivity won't be hampered by the hardware. Some people might assume that performance would be hindered to reduce heat and ensure longer battery life and more durability, but that isn't the case here.
Dell has built a tough workhorse for anyone who needs a fast notebook built for extreme environments.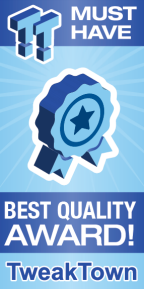 | | |
| --- | --- |
| Performance | 90% |
| Quality including Design and Build | 99% |
| General Features | 95% |
| Bundle and Packaging | 88% |
| Value for Money | 89% |
The Bottom Line: The extremely durable Dell Latitude 14 Rugged Extreme is built for the harshest environments using high-quality materials and sound hardware design.
PRICING: You can find products similar to this one for sale below.

United States: Find other tech and computer products like this over at Amazon.com

United Kingdom: Find other tech and computer products like this over at Amazon.co.uk

Australia: Find other tech and computer products like this over at Amazon.com.au

Canada: Find other tech and computer products like this over at Amazon.ca

Deutschland: Finde andere Technik- und Computerprodukte wie dieses auf Amazon.de
We openly invite the companies who provide us with review samples / who are mentioned or discussed to express their opinion. If any company representative wishes to respond, we will publish the response here. Please contact us if you wish to respond.