TweakTown's Rating: 96%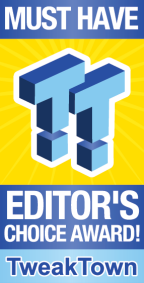 The Bottom Line
Priced at well under what they are really worth, 1MORE's Dual Driver In-Ear Headphones provide the best sub-$100 package I have ever used.
Introduction
With the 1MORE website claiming that this product contains a dynamic driver that takes care of bass and an additional balanced armature driver to provide mid-range and treble sound, this dual driver in-ear audio solution is vying to become your next audio travel accessory.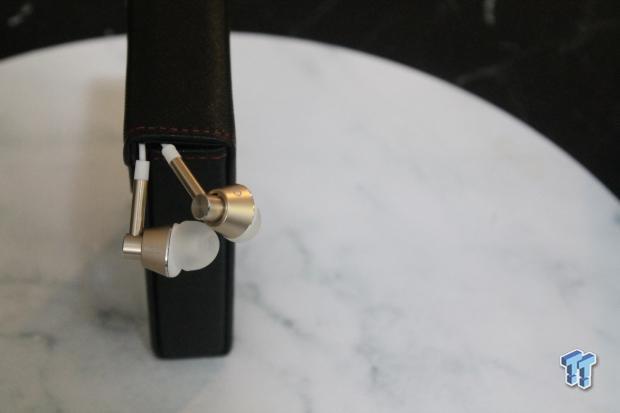 While 1MORE may be a new brand to most people reading this review, I was thoroughly impressed by the packaging, accessories, comfort, and performance that my previously reviewed 1MORE Crystal Piston in-ear solution had to offer. I'm interested in seeing whether it was a 'one hit wonder' product or whether 1MORE will continue this performance.
Other than pure sound quality, this review will be looking at the build quality of the unit, what accessories are included, the asking price, and many other important factors.
Specifications
Mirroring the technical specifications of the Crystal Piston offering, the Dual Driver in-ear offers a sensitivity of 97dB, a standard frequency response of 20Hz - 20KHz, and an impedance of 32 Ohms.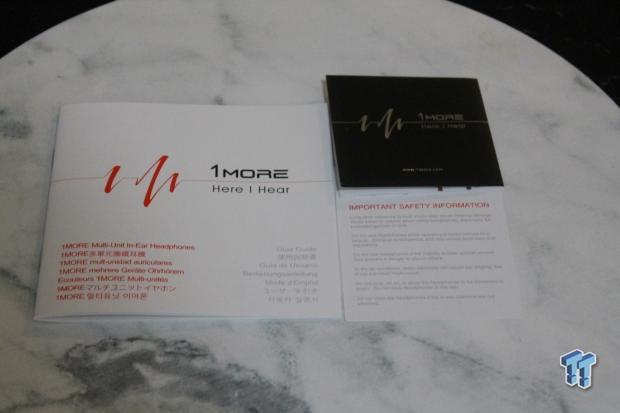 Weighing in at 15 grams in total, 1MORE has included a 1.25 meter enamelled copper wire with this product, providing a braided cord exterior that splits into two rubber coated cables that lead to the earpieces. Capable of functioning with most Android and iOS based devices, this unit connects through a single 3-ringed (4 pole) connector that carries audio and microphone signals through a single connection. Providing an in-line control unit that allows users to play, pause, adjust volume and answer calls, this product further comes with an attached microphone for hands-free phone calling.
Pricing & Availability
While the two-in-one package of the Crystal Piston is priced at $79.99, expect to pay $59.99 for this Dual Driver unit from Amazon, including free shipping to your door. This price point places the Dual Driver earphones directly into the mid-range of consumer audio. While it is a little more costly than offerings in the gaming scene from the likes of Razer, Roccat, Tt eSPORTS, and more, this price tag is firmly in the middle ground when having to compete against the likes of Sony, Bose, and Sennheiser. For $59.99 and looking at competing with some of the world's top brands, I would come to expect a refined package that offers handy accessories for daily or consistent use.
What's in the box?
Once again providing an exceptionally laid out and well-presented package, 1MORE has included just about anything you need with such a device.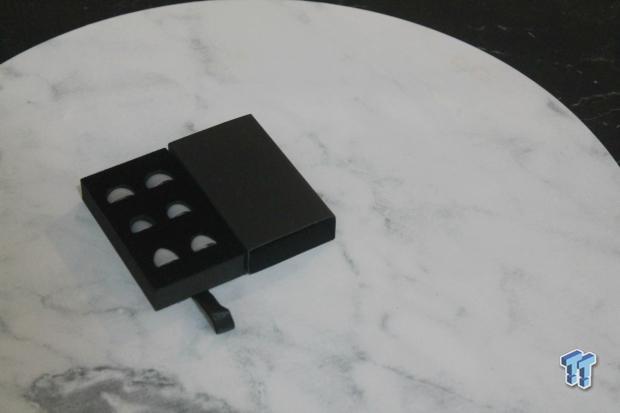 Besides the supplied user manuals and warranty information, 1MORE provides a useful set of handy accessories that are presented beautifully within the well-padded packaging. It's not often that I'll make mention of the packaging at all, but 1MORE has done a brilliant job here with presenting and protecting the components within, similar to how Razer will often blow away its competition in the gaming peripherals scene.
Included in the overall package is a small leather protective carry pouch, three differently sized rubber ear grommets for comfort, a little metal cable clip to keep things tidy, and an aircraft adapter for those who like to travel. While these accessories look extremely well built, for the most part, I would have liked to have seen the aircraft adapter adopt the top-facing brushed metal look to help it synergize with the clip. The carry case is hard leather in design and quite different to most other in-ear offerings, this ensures that your product is completely protected from being crushed or scratched, but may be uncomfortable for some if you're intending to carry it in a pants pocket.
Let's dig deeper
Providing yet another strongly built product, 1MORE has once again opted to go for a combination cable covering of braided cloth on the single lower part of this product, splitting into two rubber coated cables that run to each earpiece.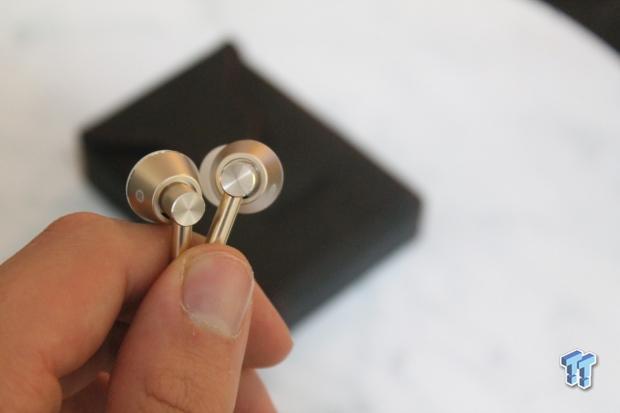 Using this product for an extended period didn't make me run into any comfort issues with these off-centre earpieces, opting to use the medium pre-installed grommets for regular use. I had issues with the 1MORE Crystal Piston earphones in the fact that the rubber was too smooth and prone to sliding out of my ear. This wasn't present in the Dual Driver model, but I did experience slight initial discomfort on colder days when putting them in my ears - these things get icy!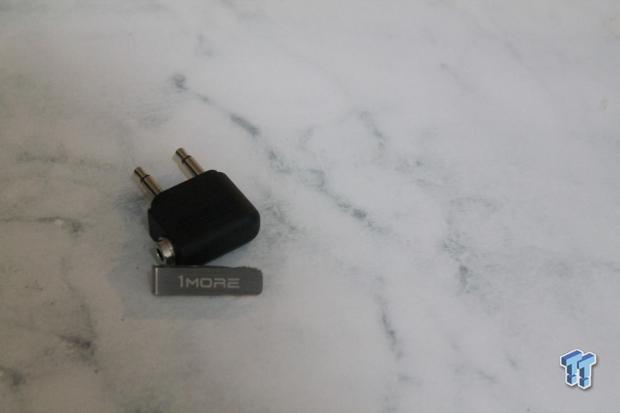 There is a small amount of noise transfer when using these on the move, but I believe it is made slightly better thanks to the rounded and rubber upper cable. The connection to your device is provided through a metal shrouded 3.5mm AUX connection that has a solid clasp with all devices I used for testing.
It's Time for Tunes
For this review, I employed the use of my desktop PC and an LG Nexus 5X. Programs used across both devices included Spotify Premium and YouTube, helping me test what programs may generally be utilized for a mid-range product such as this. The music I listened to can be sampled below, with me opting to employ a wide variety of genres including rap, pop, hardstyle, hardcore metal and more.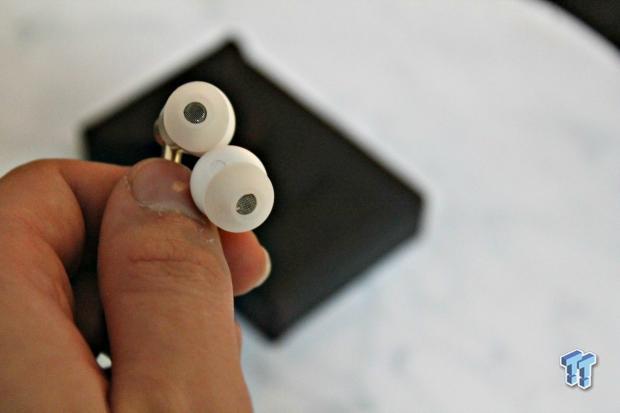 Priced at $59.99, I expected this headset to be quite an all-rounder in sound performance. If you're not looking at audiophile products to suit a particular purpose (as you shouldn't be in this price bracket), it's only logical that you should expect your new audio solution to handle all music fairly well. The 1MORE Dual Driver in-ear product did exactly that, tackling a vast variety of tracks, artists, and genres with ease, providing sufficient sound quality and passive noise cancellation with whatever I threw at it.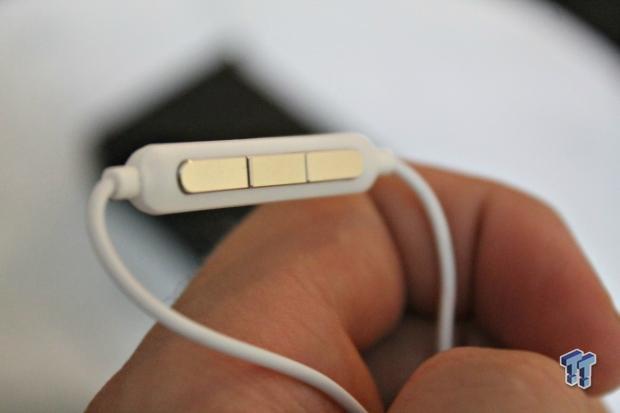 The bass was punchy and responsive, the mid and high range notes were bright and well poised, showing that sometimes more is better, being likely due to the dual-driver set up provided. Providing much better bass response than the Crystal Piston 1MORE in-ear headphones that I reviewed previously, this company has done a great job designing this dual-driver solution. It's honestly quite hard to fault this product within the price range that is presented. You're not going to gather the extreme clarity and bass response that audiophile products offer, but once again, this product performs well above its asking price. Some of the music I tested this product with included:
What's Hot
A true all-rounder: This audio solution can tackle anything you throw at it.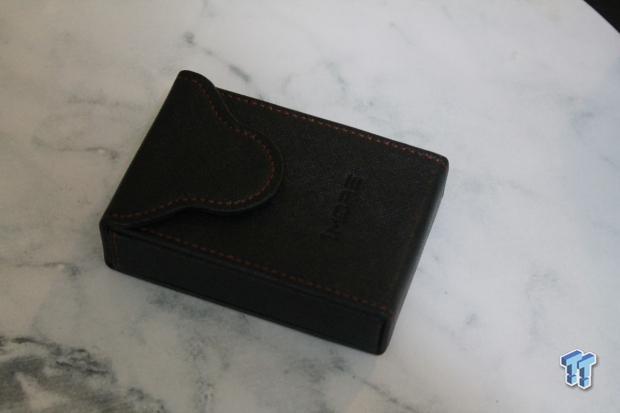 Pricing point: This in-ear headset performs well above its pay grade. 1MORE could easily ask for an extra $50 if the brand name was only more well known.
Clear, punchy bass: Providing responsive bass that doesn't drown out anything else, the dual-driver setup in this product performs extremely well.
The accessories: Presented exceptionally well in padded packaging, the provided accessories are useful, they're well-built, and help add value to the overall product.
What's Not
Can be quite cold: Colder climates will mean your ears feel the cool icy contact when first putting them in your ears.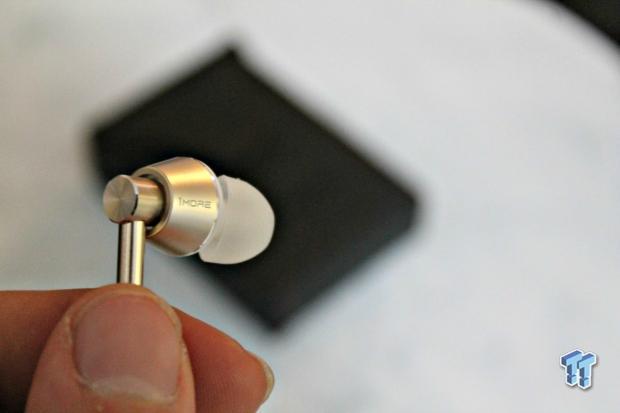 Final Thoughts
This well poised Dual Driver in-ear solution by 1MORE provides another strong testimony towards what this audio solution company is capable of producing. This product is extremely well priced, packaged well, comes with well-constructed accessories, and sounds great too.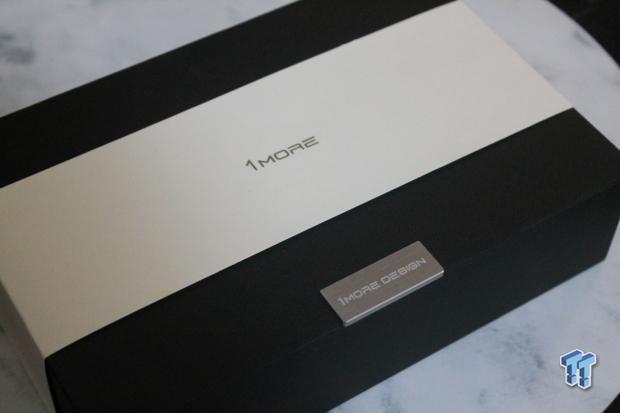 The punchy and clear bass doesn't drown out the crisp mid and high-end clarity, with the Dual Driver in-ear headphones performing well above the price that 1MORE as asking for this exceptional product.
Obviously, the earphones aren't going to tackle and beat an audiophile class product, but you've got to listen to what they offer yourself to understand exactly why I'm raving about them. Giving them to my partner to use to before publishing this review, she guessed that they would cost approximately $120 retail, and I did too - for $59.99 they are an absolute steal, and you need to put these at the top of your sub-$100 audio list as a possible purchase.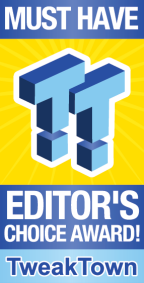 | | |
| --- | --- |
| Performance | 95% |
| Quality including Design and Build | 95% |
| General Features | 95% |
| Bundle and Packaging | 95% |
| Value for Money | 98% |
The Bottom Line: Priced at well under what they are really worth, 1MORE's Dual Driver In-Ear Headphones provide the best sub-$100 package I have ever used.
PRICING: You can find products similar to this one for sale below.

United States: Find other tech and computer products like this over at Amazon.com

United Kingdom: Find other tech and computer products like this over at Amazon.co.uk

Australia: Find other tech and computer products like this over at Amazon.com.au

Canada: Find other tech and computer products like this over at Amazon.ca

Deutschland: Finde andere Technik- und Computerprodukte wie dieses auf Amazon.de
We openly invite the companies who provide us with review samples / who are mentioned or discussed to express their opinion. If any company representative wishes to respond, we will publish the response here. Please contact us if you wish to respond.