Supermicro C7Z170-OCE (Intel Z170) Motherboard Review
We don't typically think of Supermicro when it comes to selecting an enthusiast motherboard, but it may be time to add them to your consideration list.
Published Wed, Jan 6 2016 8:15 AM CST
|
Updated Tue, Nov 3 2020 6:59 PM CST
Introduction, Specifications, and Pricing
Since the Intel Z87 chipset launch, Supermicro has tried to penetrate the enthusiast motherboard market. They have done their best to design and sell motherboards to gamers and overclockers under the "OCE" brand name. Recently they decided to rename their gaming series under the SuperO name and introduce more than just a single Z170 motherboard to market. In fact, Supermicro has focused on making a name for themselves. Recently, they were the first company to introduce non-K overclocking on the H170 and Z170 chipset.
Supermicro has been building well-regarded server motherboards for a while, so it didn't surprise many when they announced non-K overclocking on the 100 series chipset. Most people regard Supermicro's design abilities as top notch, and the SuperO line tries to bring their server expertise to the enthusiast market. However, it is not easy to penetrate the enthusiast market segment. Enthusiast boards not only need to work well, but also, they must be able to run above specifications (overclocking), they need to come with bells and whistles, and they need to have some bling. When I received the C7Z170-OCE, I was honestly a bit taken aback by all the changes Supermicro has made, so let's see how the C7Z170-OCE stacks up.
Specifications
The Supermicro C7Z170-OCE has a healthy amount of features including 2x 1Gbit Intel NICs, a 32Gb/s M.2 slot, 3-way SLI and CrossFireX support with a PEX8747 chip, 6x SATA6Gb/s, and USB 3.1 type-C.
Pricing
The C7Z170-OCE will be available with an MSRP of $299.99.
Packaging and C7Z170-OCE Overview
Packaging and Overview
The C7Z170-OCE's box is unique compared to offerings from other brands. It is identical to the C7Z170-SQ I reviewed a few months ago.
The packaging of the motherboard and accessories is identical to the C7Z170-SQ, but the box is green on the inside to match the motherboard's color scheme. The motherboard is well protected from the elements.
Accessories are uneventful; 6x red SATA6Gb/s cables, an IO shield, M.2 screws, driver DVD, and quick start manual.
The Supermicro C7Z170-OCE has five four-pin PWM headers located on the edges of the board from the middle upwards. There are many around the CPU socket which is great for people with dual fans on their air coolers. Control of these headers is possible through the UEFI, but options are limited. The green color scheme of the C7Z170-OCE is honestly quite refreshing. I always see the popular colors such as red, black, gold, and sometimes orange or yellow, and it's nice to get finally get a green motherboard back on the test bench.
Many manufacturers either shy away from green or limit their green offerings because of a limited variety of green accessories such as fans. However, NVIDIA is green all the way, and their GPU's have green LEDs built into them. Green accessories aren't absent from the market, they are just rarer, and even then many modders will color their accessories to match the motherboard or other components.
You might have noticed the center heat sink on the motherboard, underneath it is a PLX bridge chip that doubles the available lanes from the CPU to expand GPU and storage possibilities. I will cover its implementation shortly. The back of the motherboard is bare except for some red LEDs that light up the PCB audio divide.
The IO panel on the C7Z170-OCE carries two USB 3.0 ports, two USB 2.0 ports, PS/2 keyboard/mouse, gold plated HDMI, gold plated DisplayPort, DVI, S/PDIF digital, two 1Gbit NICs (both Intel), a USB 3.1 Type-C port, and 7.1 audio outputs.
The C7Z170-OCE has a unique PCI-E layout, especially considering it has a PLX PEX8747 but doesn't support 4-way SLI like most other motherboards carrying the PEX8747. Supermicro decided to provide the ability for 3-way SLI support through three full sized PCI-E 16x slots. The PCI-E 16x slot closest to the CPU is hardwired at 16x directly to the PEX8747, while the 16x slot furthest from the CPU also offers 16x from the PEX8747 but will switch 8x to the middle 16x slot if it's occupied.
The board can run the three PCI-E 16x slots at 16x/0x/16 or 16x/8x/8x. The first PCI-E 16x slot is also a single slot lower than it is on other PEX8747 Z170 motherboards, so a large CPU heat sink (like an NH-D15) will not interfere. The two PCI-E 4x slots are hard wired with 1x of PCI-E 3.0 each from the Z170 PCH.
The M.2 slot supports extra-long M.2 drives and is directly connected to the PCH at 4x PCI-E 3.0 (32Gb/s). It will not be disabled by installing any SATA devices, but it also does not support any SATA based M.2 drives. There are six SATA 6Gb/s ports at a right angle. A right angled USB 3.0 connector is also provided.
Supermicro has brought back their OC buttons. The green buttons are (from right to left); memory OC, user defined profile (jet), 20-25% OC (race car), 15% (motorcycle), and a home button arrive at default settings. The black button with the negative sign on it is the power button. There are two basic metal buttons, the one nearest the memory slots is a ClearCMOS button, and the other is a BIOS Restore button.
Supermicro also provides a POST code display, a 128Mbit BIOS ROM in a replaceable socket, a built-in buzzer, and a wide variety of jumpers to disable almost all of the controllers. Another USB 3.0 header is located at the bottom of the board and is wired to a USB 3.1 controller, so USB 3.0 performance should be superb.
I liked that Supermicro decided to make the fan headers, SATA, and PCI-E slots all green. Most manufacturers only apply color to some connectors, but Supermicro has gone a bit further than what is typical. There is a single 8-pin power connector for the CPU.
All heat sinks are screwed into the motherboard, no more plastic pushpins, and the heat sinks seem to make excellent contact with the components.
Supermicro C7Z170-OCE Circuit Analysis
Circuit Analysis
The motherboard looks good without any heat sinks. The diagram on the right is a detailed block diagram of everything.
The VRM on the C7Z170-OCE uses high-quality International Rectifier parts for the CPU core and iGPU phases. The inductors are Vitec 45A high-frequency power inductors, and each power stage is an International Rectifier IR3556M 50A integrated power stage. There are two IR 35203 digital PWMs, each outputs 6+2 phases, but in this case not all phases are being used. One PWM controls the three iGPU phases, and another provides six phases for the CPU core and a single phase for the VCCSA.
The memory VRM is from Infineon (which just bought IR and Primarion) with a Primarion PX3143HDM digital PWM and a single integrated power stage with the marking DA21232. Right below the CPU socket is a Texas Instruments TPS51362, which is a 10A integrated power converter that supplies the VCCIO rail. There is also an IDT6V1555NGL clock generator for CPU BLCK overclocking.
The VCCSA is from the IR3556M located above the PLX8747, and it is controlled by one of the IR35203 located closer to the top of the motherboard. The Avago (formerly PLX Technologies) PEX8747 takes the 16x PCI-E 3.0 from the CPU and outputs 32x PCI-E 3.0. The PCI-E ports are just like normal PCI-E ports and support a variety of GPUs and storage devices. The PEX8747 is powered by its own TPS51362 10A integrated power converter. Four ASMedia ASM1480s switch 8x of PCI-E 3.0 from the bottom full sized 16x slot to the middle one if occupied.
Supermicro C7Z170-OCE Circuit Analysis Continued
C7Z170-OCE Circuit Analysis Continued
Supermicro has isolated the audio section's analog domain from the digital domain of the rest of the motherboard. There are a lot of output capacitors, but I don't see a line driver or amplifier. A Realtek ALC1150 is present, and audio results are quite good. There are nine red LEDs that illuminate the PCB divide.
To my surprise, Supermicro has included two ASM1142 USB 3.1 controllers. One powers the single USB 3.1 type-C port on the rear IO, and the other powers the button USB 3.0 internal header.
The motherboard also provides dual Intel NICs. The first uses an i219v PHY to compliment the integrated MAC in the PCH, and the other is a standalone WGI210AT.
A nuvoTon NCT6792D provides SuperIO functionality such as temperature, voltage, and fan control and monitoring as well as PS/2. An ASMedia ASM1442K is a level shifter used to support HDMI.
BIOS and Software
BIOS
The C7Z170-OCE's BIOS is quite appealing to the eyes; however, navigation could be improved with better keyboard shortcuts. Otherwise, you can use the mouse to reach some menus; mouse movement is fluid.
The BIOS has almost every option you need for basic overclocking, and the only area where it lacks is in fan control regarding settings availability. CPU overclocking is quite easy, and Supermicro has provided both built-in profiles and the ability to save your custom profiles. The BIOS also doesn't reset all settings after a crash, the auto rules are more acceptable than previous boards, and overall it feels more finished than previous Supermicro enthusiast offerings. It does lack the ability to take screenshots, and this is only the first release BIOS for the board, so as time progresses, Supermicro should fix any bugs.
Software
Supermicro does not have a fancy software suite, but perhaps that is a good thing since you will not encounter any issues motherboard software. However, you are limited to fan control in the UEFI, and it is quite basic. There is a software program called SuperDoctor5, which is a manageability program for system monitoring.
Test System Setup
Steven's Motherboard Test System Specifications
The motherboard's green slots and red LEDs make it look almost like a Christmas tree, but the look has grown on me. Sure, it might have been better if the LEDs were green to match the heat sinks and the green glow from the NVIDIA GPU, but the red from the LEDs matches the POST code display, some of the buttons, and the indicator lights so you can toss in red accessories to match.
The new test bench is designed to test every aspect of the motherboard and IO. I have designed it so that the motherboard sits in a case and is cooled by fans always-on at a constant rate to keep the conditions similar during all tests. I have cut out part of the case behind the motherboard so I can get thermal images of the back of the PCB where the VRM heat spreads. System and CPU power measurements are now digitally logged.
I am also using a Netgear Nighthawk X4 AC2350 for our network (including wireless AC) tests. The latest M.2, SSD, and USB technologies are also being utilized to test the maximum potential of the motherboards that are tested.
Overclocking
Overclocking Results
CPU Overclocking
I have decided to reduce the CPU VCore to 1.4v applied (I will measure real VCore at the output capacitors), and see how high I can validate. On most boards it's 5.0. I have also decided to add real voltage levels compared to what is set for all motherboards, if they don't have voltage read points I will mark where I read the voltage.
The C7Z170-OCE overclocks better than the C7Z170-SQ because of the LLC and ability to disable idle voltage drop.
On the C7Z170-OCE, I was able to run 4.8GHz with XMP and 4.1GHz cache. The motherboard worked quite well, and if you leave all the c-states enabled and use override voltage mode, it actually will drop the voltage at idle (like adaptive mode).
I have measured VCore LLC on the board at 1.3v, beware that LLC "Enable" means that Supermicro's tweaked standard Intel specification with a droop is enabled, but disabling LLC forced an override and increased the voltage under load. Sometimes that increase is very high, so please use this table. I didn't mind using the LLC enabled since the voltage drop isn't that low, only about 30mv.
Memory Overclocking
Test 1: 4x8GB (16GB) Corsair Vengeance LPX 2666Mhz C16
This kit worked flawlessly in two DIMM and four DIMM configurations. I am waiting on a BIOS update for higher speed kits, and when I get it, I will update the review.
CPU, Memory, and System Benchmarks
CINEBENCH 11.5
wPrime
AIDA64 AES and HASH
AIDA64 FPU
AIDA64 Memory
PCMark8 Home Test
3DMark: Cloud Gate
3DMark: Fire Strike
3DMark: IceStorm
Supermicro's C7Z170-OCE seems to be utilizing multi-core enhancement, which is common these days. CPU performance is decent, and memory bandwidth performance keeps up with other brands. I expected the GPU results to be on the low side because of the PEX8747 since it adds in some latency, and for single GPU performance there is a slight dip (you should see better results with more than one GPU). PCMark scores were quite good because of the good storage allotment and dual NICs.
Some motherboard reviews put a lot of weight into motherboard CPU, memory, and GPU benchmarks, but for me CPU, memory, and GPU benchmarks on motherboards should be more about finding anomalies, and I do that at standard settings (4.5G in graphs).
System IO Benchmarks
CrystalDiskMark SATA6G:
CrystalDiskMark M.2:
CrystalDiskMark USB 3.0:
ixChariot Network Throughput:
The C7Z170-OCE keeps up with top performers in all types of connectivity; Supermicro has done a good job of tuning storage and transfer speeds.
Audio RMAA 5.5:
I disable all audio features, set the correct bitrates, and then test the audio with a loopback test.
Sound Judgment by Ear: Very Good/Excellent, the audio was clear and the quality was good, but a headphone amplifier would be nice to have. There are five ratings for audio: 1. Problems, 2. Okay, 3. Acceptable, 4. Very good, 5. Excellent
Thermal Imaging and Power Consumption
System power usage is measured at the AC/DC PSU (the Corsair AX1200i) which I have connected to another system to measure the test system, and as a backup, I have a wall meter to verify. The CPU power is measured through the 8-pin connector, which is hooked up to a hall effect IC, which measures current and puts out a voltage in proportion to the current. That voltage is logged by a National Instruments ADC, which logs the DC voltage level that I then convert into current.
Note on Thermal Images: In the temperature section, we use our Seek thermal imaging camera to capture the surface temperatures of major components on the board. I look at the VRM and then all other things that light up the screen. If there is something to worry about, then I will state it. Otherwise, I will just show the hotter running parts of the board for fun. Unless some component is over 80-90C, then there isn't anything to worry about.
All systems will act differently, so I will look for commonalities, such as how far from the VRM the heat spreads through the PCB and the difference in temperature between the front side and backside of the PCB. Keep in mind, the majority of the heat from the VRM goes into the PCB as it is a giant soldered on copper heat sink. A larger difference in temperature between the back and front of the PCB points towards a more effective heat sink.
Thermal Testing at Stock Speeds:
The image on the left is always at idle, and the image on the right is at load. During ALL TESTS, fans above the VRM that cool the CPU cooler's (Corsair H110i GT) radiator are turned on to high (12v).
Full frontal.
Up-close of the front of the VRM.
Up-close of the back of the VRM.
Thermal Testing at 4.5GHz Overclocked Speeds:
The image on the left is always at idle, and the image on the right is at load. During ALL TESTS, fans above the VRM that cool the CPU cooler's (Corsair H110i GT) radiator are turned on to high (12v).
Full frontal.
Up-close of the front of the VRM.
Up-close of the back of the VRM.
The VRM on the C7Z170-OCE is a high-quality VRM. I should mention that Supermicro is doing what they have done on previous motherboards and connecting the CPU power plane to the main power plane, so I was not able to accurately isolate the CPU power from the system power.
CPU VRM thermals were excellent, and system power maximums were lower than those of other PEX8747 equipped motherboards and higher than motherboards without it. The C7Z170-OCE is possibly one of the most conservative PEX8747-equipped motherboards. Just like other boards with the PEX8747 the VRMs don't overheat because of their high quality, even though heat from the PEX8747 seeps through the PCB's copper into the CPU area increasing CPU area temperatures.
Anything under 60C is great, 60-80C is acceptable, and anything above 80C is a bit worrisome (if at stock).
What's Hot, What's Not & Final Thoughts
Here are key points about the Supermicro C7Z170-OCE.
What's Hot
Quality Everywhere: The C7Z170-OCE has top shelf components in basically every corner. The VRMs are either from Infineon brands such as IR or Primarion or from Texas Instruments. Both of these companies make premium power circuitry components usually used on enterprise products, but the C7Z170-OCE carries them. Consequently, the motherboard should last a long time even with a high CPU overclock and overclocking will not be bottlenecked by the motherboard's power.
PEX8747 Without A Crazy Premium: Current Skylake CPUs are limited to a maximum of 16x PCI-E 3.0 from the CPU to the PCI-E slots, by adding in the PEX8747 Supermicro has increased the lane count to 32x. This brings support for more GPUs in multi-GPU configurations, and combinations of GPUs with PCI-E based storage devices.
PCI-E spacing is also unique on the C7Z170-OCE since Supermicro only is providing three full sized slots. This spacing allows the GPUs to breathe better since they are further apart and allows for the use of larger CPU heat sinks (NH-D15). The PEX8747 also can allow a single GPU to run at 16x while other 16x slots are filled with PCI-E based storage devices. While other Z170 motherboards with the PEX8747 cost anywhere from $400-$500, the C7Z170-OCE only costs $300.
No storage bandwidth sharing: There are only four PCI-E quick switches on this board to allow 8x of PCI-E 3.0 to hop between 16x PCI-E lanes. The M.2 slot, SATA ports, and all USB 3.0 get their own hardwired PCH bandwidth. This should result in faster performance depending on your power settings. The reason I mention this is because many other motherboards might list a ton of features, but rarely are you able to utilize all ports at once; many times SATA ports share with M.2 or USB 3.0 is on hubs, but that is not the case on the C7Z170-OCE.
Uniquely Green: I am a fan of green motherboards, and they have become very rare in previous years. However, Supermicro's desire to stand out has led to a nice green motherboard. Supermicro did a great job of trying to make the motherboard look like an enthusiast product (larger heat sink, plastic IO cover). If you want a green themed build, this board fits the bill quite well.
Dual Intel NICs: Dual Intel NICs are actually demanded by a lot of users, and the C7Z170-OCE delivers on that front.
What's Not
I don't get the buttons: I do actually understand what the buttons do and I understand the different auto OC buttons and their purpose, which is valid, but there are two things I should point out. First, there is no reset button (which is as or more useful than the power button), and the power button might not look like a power button at first glance. Second, I am glad Supermicro decided to move the power button a few millimeters away from the CPU socket to the edge of the motherboard, but why are the ClearCMOS and BIOS Recovery buttons so close? I have to be careful to press the right button.
Not many rear I/O USB Type-A: There are only four USB 3.0 type-A ports on the back of the C7Z170-OCE and a single type-C connector also resides on the backpanel (but type-C isn't common yet). If you want more, you will need to buy a PCI-E bracket to expand internal ports to the back, and Supermicro has provided a USB 3.1 controller to power the USB 3.0 internal header closest to the PCI-E slots.
Final Thoughts
Supermicro's C7Z170-OCE is, in my opinion, their best attempt yet at an enthusiast motherboard. Regarding aesthetics, the green is quite appealing. I liked this shade, but I am still waiting for someone to do UV reactive green ports. I also commend Supermicro for sourcing green fan headers and doing a decent job of matching the green on the heat sinks and ports. Regarding hardware implementation and quality, the motherboard is both very useful and durable, it should last a long time. Obviously, the product has its drawbacks, memory overclocking above 3200MHz needs some tweaking, but I am told that should be done very soon, and I will update the review when I get a new BIOS.
The BIOS was complete and felt like a high-end UEFI, but of course, it takes some getting used to since it is much different than UEFI's offered by top brands. I was impressed with the improvements to CPU overclocking, it is easier to do on the C7Z170-OCE than any other enthusiast Supermicro motherboard, plus the motherboard carries non-K overclocking abilities.
Supermicro has done a great job with their C7Z170-OCE, and the inclusion of the PEX8747 adds a cherry on top. For $300, the C7Z170-OCE is the most affordable PEX8747 motherboard by a long shot and doesn't skimp on quality to meet that price.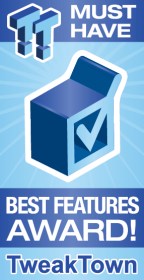 | | |
| --- | --- |
| Performance (including Overclocking) | 90% |
| Quality including Design and Build | 95% |
| General Features | 95% |
| Bundle and Packaging | 90% |
| Value for Money | 95% |
The Bottom Line: Supermicro's C7Z170-OCE is an enthusiast gaming motherboard that offers expansive storage and graphics capabilities along with solid performance and durable components, all at a fair price.
PRICING: You can find products similar to this one for sale below.

United States: Find other tech and computer products like this over at Amazon.com

United Kingdom: Find other tech and computer products like this over at Amazon.co.uk

Australia: Find other tech and computer products like this over at Amazon.com.au

Canada: Find other tech and computer products like this over at Amazon.ca

Deutschland: Finde andere Technik- und Computerprodukte wie dieses auf Amazon.de