Patriot Memory Viper 4 DDR4-2800 16GB Dual-Channel Memory Kit Review
Patriot Memory's Viper 4 DDR4-2800 16GB dual-channel memory kit goes under the chopping block today as we see how it overclocks and performs.

Published Mon, Nov 16 2015 6:27 PM CST
|
Updated Tue, Nov 3 2020 6:59 PM CST

The time has finally arrived where we are moving away from quad-channel memory kits and move into the dual-channel offerings for Intel Skylake systems. The first to offer us up anything to test was Patriot, and have delivered us a kit with plenty of density, and yet one that still offers a fair bit of extra speed over the SPD setting that Skylake offers at 2133MHz.
Diving right into this kit, we find that Patriot has sent us over dual sided sticks to pack in 16GB of density in a dual-channel kit. We also find that nothing has changed aesthetically from the quad-channel kits we saw not too long ago, and with their black and red theme going on, this kit will be right at home on quite a few various maker's motherboards. We also appreciate that they offer sticks that come with an extended top portion to add a bit of a style, but it is also completely removable to offer users the ability to remove them to clear any encroachment from air coolers.
In this review, you will see what sort of advantages speed brings to the Skylake system, and we do indeed have some 2133MHz benching in our charts to show the baseline for our Skylake based test system. Of course many will say that DDR4 is still too new and offers no real love over DDR3. In our testing, we have seen differently in certain areas, and while gaming may not take full advantage of this technology, there is no doubt that when looking at productivity in other applications, there is a marked advantage to all of this extra speed. It is time now to dive right into this 16GB kit of Patriot Viper 4 2800MHz dual-channel memory.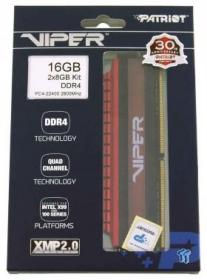 The packaging is very familiar as we saw this with the quad-channel kits as well, but this time along with the dark blue and white box offering a peek at the sticks inside. It also sports a 30-year anniversary notation this time. We can also see that even though there are only two sticks in this kit, it is designed to work with Intel X99 and 100 series platforms without issue using its XMP 2.0 profile.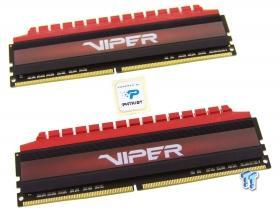 The Viper 4 dual-channel kit sports the red removable top sections and use black heat spreaders across all of the ICs. There are stickers applied to both sides of the sticks, only this side carries the Viper naming, but we also see we get a case badge as well to flaunt what it is that is inside of your rig.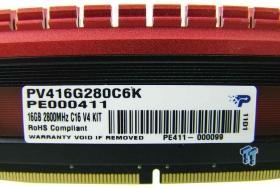 As we mentioned, the Viper name appears on only one side, as on this side there is a product sticker placed in that exact location. The sticker provides us with the confirmation of the PV416G280C6K part number, and below that tells us this is a 16GB kit at 2800MHz speed at CAS16.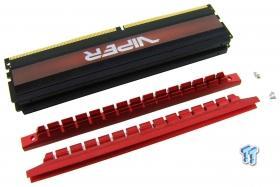 While the red fins at the top do hold a lot of the style and appeal to this kit, if you happen to forget to leave room with your CPU cooler choice, Patriot has you covered. Removing a screw at either end of the stick allows them to drop from 41mm down to 33.75mm in height.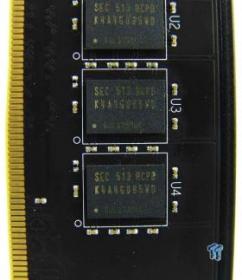 After testing this kit, we popped them in the freezer for about 20 minutes, and the spreaders popped off with very little effort. We do not in any way condone end users do this as severe damage may occur, but it did expose the Samsung ICs at the heart of this kit.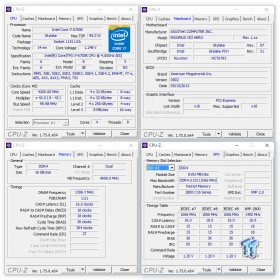 Installing these Patriot Viper 4 sticks was easy enough, and once the system was powered, we went right to setting the XMP 2.0 profile. From the CPU-Z screenshot, you can see that they boot with a 100BCLK and are currently running 2800MHz with 16-18-18-36 2T timings with 1.20 VDIMM.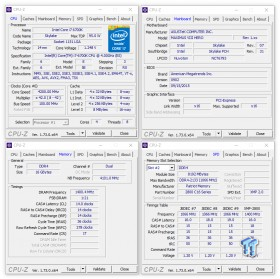 This image shows what we were able to produce using 1.35 VDIMM and lowering the timings. We were able to drop the timings a fair bit to 14-14-14-36 1T, and the benchmarks to follow will show us what sort of benefits running them in this fashion will offer.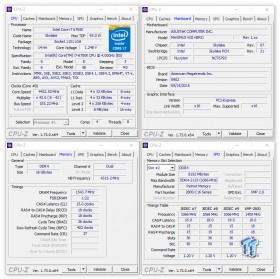 When it came to maximum speed, the last stable strap we could boot was the 2933MHz offering in this BIOS. We felt there was still more in this kit though so we also tinkered with the BCLK and got to 105.25 set in the BIOS, offering us 3087MHz on XMP 2.0 timings and 1.35V.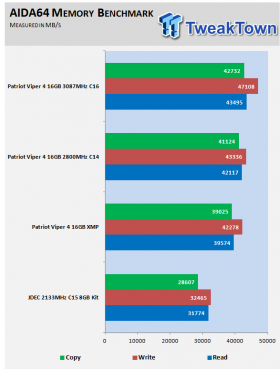 AIDA64 shows obvious differences between this kit and the JEDEC standard, where this 2800MHz kit set at XMP offers a fairly big jump. Running the kit at CAS14 has a definite edge as well, but it seems that overall speed at 3087MHz is where this kit performed at its best, but only marginal gains are had compared to the XMP run.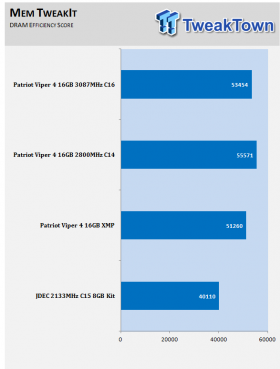 The MemTweakIt DRAM efficiency score shows us again that the Patriot RAM has a good lead on the JEDEC standard. Lowering the CAS levels also showed a marked improvement but taking the speed as far as we did, it took a hit against the lower timing results, yet is still better than the XMP 2.0 run.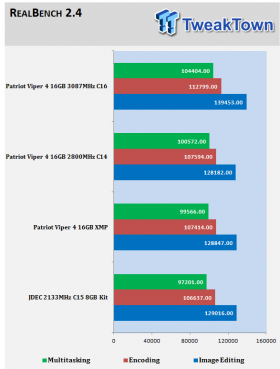 RealBench sort of levels the field much more than other benchmarks. Here we see the JEDEC beating the XMP in image editing, but in multitasking and encoding, the XMP profile takes the advantage. Lowering the timings, we find exactly the same thing, and it isn't until we pump the speed up a bit that scores jump, and that is mainly due to the CPU speed increasing as well.
In what we have just seen, we feel that the Patriot Viper 4 16GB kit of 2800MHz dual-channel memory is performing as we expected it to with the XMP 2.0 profile in play. Performance is seen to jump in the first two benches as compared to the JEDEC standard for Skylake systems. We were a bit taken back by the lackluster performance in RealBench though. We honestly expected better image editing results, but encoding and multitasking scaled as expected there. We also had a blast tinkering around, finding that we could run stable at straight 14 timings with just 1.35V, or on the other hand, this dual-sided, dense kit, still allowed us to opt for 250 or so extra Megahertz in speed, both offering more performance of course than the XMP 2.0 profile.
The aesthetics of this kit are also right up our alley. Black and red is a theme that it seems every maker has moved to in some form or fashion, so there aren't too many boards out there that this kit wouldn't fit right in with. We also like the use of black PCBs, so that none of that green is hanging out around the edges of the heat spreaders. On top of that, we also like that the tops of these sticks are removable, and as a CPU cooler reviewer, we know just how much that can be a factor when choosing parts. Here you don't have to settle for a lesser kit; Patriot has made sure to fit any and all RAM usage conditions with this kit.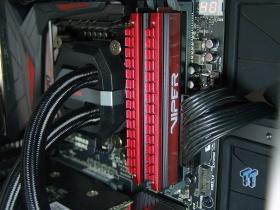 In our opinion, the kit, while very slick looking outside of the build, they look even better once installed. No LEDs to try to attract your eye, just some red shiny sides to match the anodized red tops on this kit, and of course if the red doesn't attract you to them, there is the big white VIPER down the sides. In our instance, with the H110i LED set to red and the splashes of red on the M8 Hero motherboard, this Patriot Viper 4 kit fits as if they had this build in mind when creating this kit.
Getting down to brass tacks though when it comes to this specific PV416G280C6K kit, availability is slim at the moment. We were able to locate this kit for sale at Fry's where they have it listed at $154.99 with free shipping, and we were told that Patriot will be supplying the bigger name e-tailers as soon as possible as well, but for now, Fry's is it. Comparing this to similar sets we can find on the net, the pricing is a tad higher than the rest, buy almost $30. It is hard to give this set an accurate value without testing the other kits, but just basing it off the guarantee of the XMP 2.0 profile, we do have to lean towards the fact that there are more affordable solutions on the market.
In the end, we are very pleased with this kit, even without much more than the JEDEC standard to go off. The speed of this kit shows marked advantages, and offering this density in a two stick kit also has advantages of less stress to the IMC, as well as the potential to upgrade to 32GB of RAM later down the line. With everything we have covered in this Patriot Viper 4 2800MHz 16GB dual-channel kit, we are left with only two minor sticking points. One is the cost, but the difference is about 20-25% more, so not that huge of a deal. The only other thing that surprised us was the lack of increased performance with photo editing, but even there it is only just slightly slower than expected - not a deal killer in our mind. We had a lot of fun tinkering to find its maximum speed and lowest timings, and the overclocker in us makes us dig what Patriot has delivered.
Chad's DDR4 Dual-Channel Test System Specifications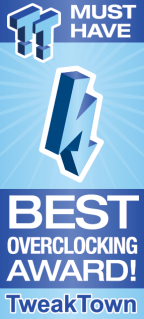 | | |
| --- | --- |
| Performance (including Overclocking) | 91% |
| Quality including Design and Build | 96% |
| General Features | 94% |
| Bundle and Packaging | 91% |
| Value for Money | 89% |
The Bottom Line: It may not be the most cost efficient set of memory out there, but we keep finding it hard to say much bad about the overclocking potential of this sleek looking dual-channel 16GB kit of Patriot Viper 4 2800MHz RAM.
PRICING: You can find products similar to this one for sale below.

United States: Find other tech and computer products like this over at Amazon.com

United Kingdom: Find other tech and computer products like this over at Amazon.co.uk

Australia: Find other tech and computer products like this over at Amazon.com.au

Canada: Find other tech and computer products like this over at Amazon.ca

Deutschland: Finde andere Technik- und Computerprodukte wie dieses auf Amazon.de
We openly invite the companies who provide us with review samples / who are mentioned or discussed to express their opinion. If any company representative wishes to respond, we will publish the response here. Please contact us if you wish to respond.