CM Storm Pitch Pro Gaming Earphones Review
In-ear headsets are in abundance here at TweakTown recently. How does CM Storm's Pitch Pro stack up for gamers? Let's take a close look now.
Published
7 minute read time
TweakTown's Rating: 78%
The Bottom Line
CM Storm's Pitch Pro is extremely comfortable with powerful bass, however, the washy and muffled overall sound ultimately lets it down.
Introduction
In-ear headsets/headphones have been reviewed in abundance recently here at TweakTown. A quick search through our audio section and you'll see products from Tt eSPORTS, SHURE, Plantronics and more. Well, here's the next one to add to the list: CM Storm's Pitch Pro.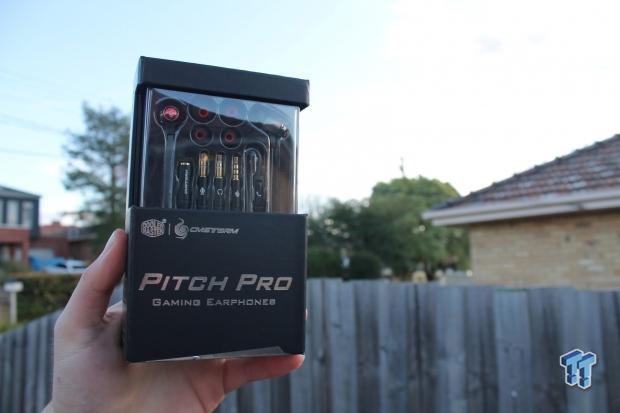 I personally feel that in-ears are generally shoved off to the side, without many reviews or much marketing budget put towards them. So, why not try them all out for myself and let you know what I think is good or bad? Each in-ear product will be tested at my home PC through games and music, plus tested 'on the road' whilst on the train to and from university listening to tunes. This will ensure each headset is tested under similar circumstances in order to achieve an even playing field. Wait, there's more! I've added a little more technical testing to each review thanks to what's available at Audio Check. These tests will cover things ranging from frequency variation to wire testing, driver matching, driver quality, dynamic ranges, and more.
Specifications
Proudly displayed on the box (this isn't too common) is the specifications of the Pitch Pro. Boasting 10mm drivers which push a max output of 15 mW, the speakers provide a frequency response of 10 Hz - 20 KHz, an impedance of 16 Ohms, and a sensitivity of 106 +/- 3dB.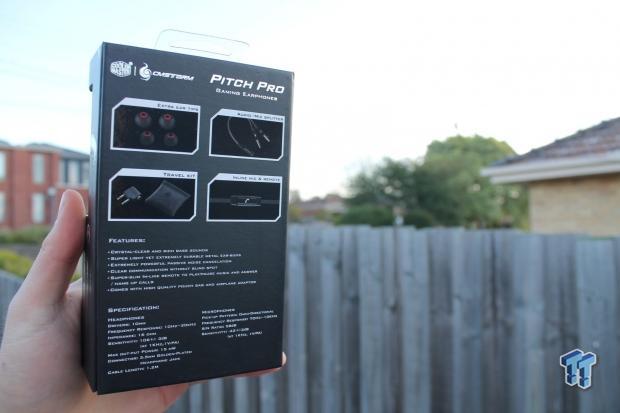 Connected to your device through a single 3-ringed 3.5mm jack, you can also split up the audio into single microphone and headphone outputs through the supplied splitter accessory, or even listen to a plane's included audio through the included jack. The microphone is included within the in-line control unit and provides an omni-directional pickup, rated at a frequency response of 70Hz - 10KHz and with its own sensitivity of -42 +/- 2dB. As described on CM Storm's website, the Pitch Pro's design includes an aluminium chamber, which claims to offer superior sound compared to competing models.
Pricing & Availability
Being released very soon to the market for around $39, this marks the Pitch Pro in the same ballpark as most other gaming brands, seeing products like the ROCCAT Syva and Tt eSPORTS ISURUS lines sit within $5 of these earphones. Comparing this to the older Pitch model which sits at $54.61 with free shipping from Amazon at the time of writing, this discounted new release claims to offer better sound and build quality through an improved design. The reduced price shouldn't concern you too much. I would say this is needed in order for it to properly compete with what else is on the market; it's hard to justify an extra $20 on the others just for what might be marginally better sound.
What's in the box?
There's pretty much everything you would expect and hope for when looking at a quality pair of earphones. The package comes complete with a leatherette carry pouch, aircraft extension plug, a separate microphone and audio splitter for use on the PC, a small Velcro strap to neatly secure the cable, and three different rubber ear inserts in total.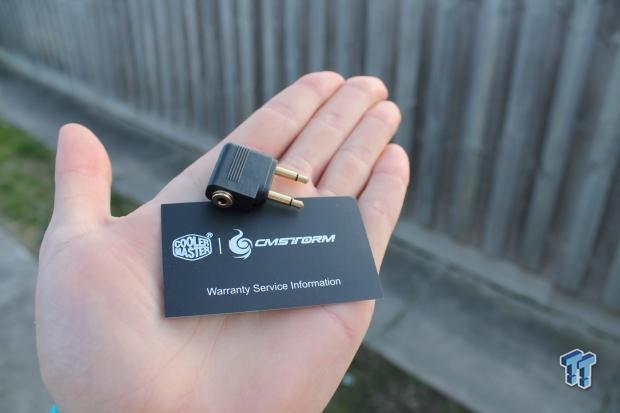 The carry pouch is a little different from the rest. Many companies will supply you with a low-quality drawstring cloth pouch which tends to tear at the seams after a few weeks of use, but the Pitch Pro comes with a stitched leatherette pouch with an end that snap closes to keep everything inside. There might be an issue in the future of the metal which keeps it shut bending and losing its tight seal, however. The dual headphone and microphone splitter is a great tool and the aircraft dual jack is a nice touch. The only other company to offer a myriad of accessories like this is Tt eSPORTS, so kudos to CM Storm for hitting the nail on the head in this department.
Let's dig deeper
These earphones brag an aluminium exterior design, and boy, can you feel it. Currently in Melbourne, Australia the weather is a chilly eight degrees Celsius (46 Fahrenheit) each morning when I'm travelling to University. When you put this product in for the first time each day, you can certainly feel the full harshness of the chilly aluminium.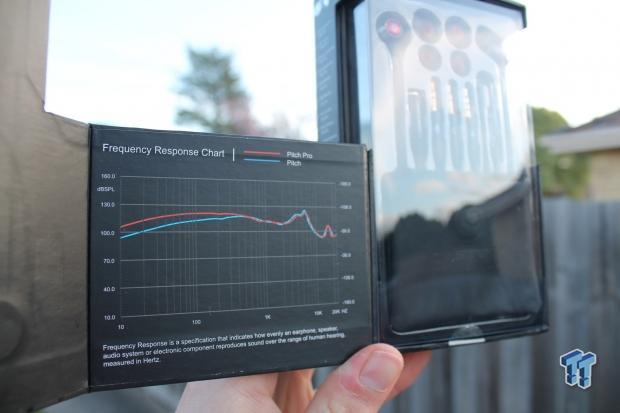 Besides this niggling chilly issue, when the Pitch Pro 'warms up', it feels great. The same as seen with the ROCCAT Syva and other similar comfortable models, there's nothing bad to say here about the comfort levels whatsoever. There isn't too much transfer noise through the cable either, with some other headsets ensuring that every single time the cable rubs on your clothing or backpack, it will transfer directly into the ear bud. I would assume this may be due to this product being designed with a flat cable.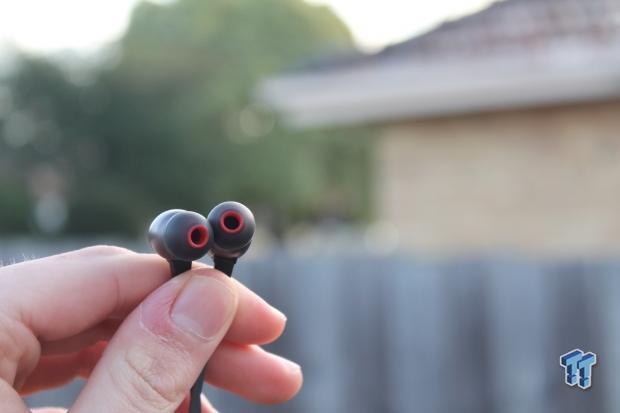 There's no issue of the ear grommet coming loose from the frame when taken out of your ear, and as per usual, the medium style earbuds will suit most travellers just fine. These earbuds will further provide passive noise cancellation, so watch out if you're chatting on the mobile, as you might end up yelling without knowing it.
On that note, the microphone is what you can expect from most in-ear models - average at best. On a busy train, the microphone performed as well as you would expect. The person was able to hear me on the other end, but every now and then sentences or words would need to be repeated. With LANs in mind, this microphone also will provide acceptable quality, but I would steer clear for general home use. My friends in Mumble (VoIP program) said I sounded worse than being inside a toilet, confirming that I sounded muffled and low quality - similar to a general webcam microphone.
How does it compare?
Comparing these to the ROCCAT Syva, Tt eSPORTS ISURUS Pro, iPhone 6 standard earphones, SHURE SE112m+ and more, there isn't too much in the quality department that sets these apart. It does the passive noise cancellation slightly better than others, but it's up to you whether that's a positive or not. The punchy bass is certainly there as seen with other models, but the clarity is a little washy.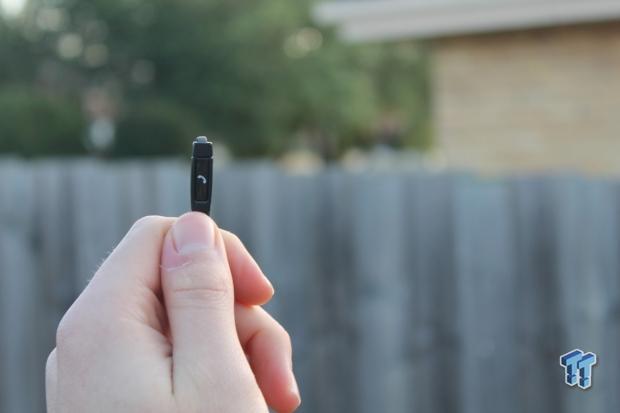 Quiet tracks fare reasonably well with this product, seeing Twenty One Pilots' 'Ode To Sleep' report back fairly good overall sound, but if you're looking to listen to a bangin' rock track, you will really start to notice the complete lack of mid-range in this product. When the song is jam packed full of guitar, drums and screaming vocals, it's almost like the drivers are just simply overwhelmed and they decide to pack up and go home.
Some chilled out rap music from Nas accentuates the bass which is available in the Pitch Pro, but once again, the vocals are a little shy from the competition.
I've decided to do a little more analytical testing in our reviews with all audio from now on. Hitting up Audio Check's 'Ultimate Headphones Test', I'm able to further analyse many aspects of this product.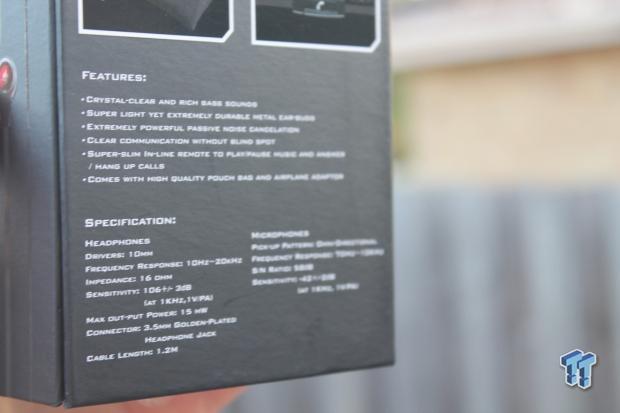 First up is the frequency response test, checking the highs and the lows to see if they match what the box has to say. The low frequency comes in at 20Hz which is expected for a product of this nature, however, the box claims 10Hz, which seems to be untrue. Moving on to the higher range, I can begin to hear the sound from 21 KHz, which is actually 1KHz higher than the earphones are rated for. In the end, these small variances don't mean too much, but a little of the lower-end is cut off, which may seem annoying to some.
Moving on to the 'spectral flatness and earbud insert test', this will ensure I can check whether all frequencies play accurately and are actually audible from the tested 20Hz - 21KHz range, which I talked about previously. This reported back a 100% result, with all sounds from bottom to top coming through clearly. Next up is the dynamic range test, checking the ratio between the loudest signal I can hear and the quietest. This is said to help test the isolation offered by the Pitch Pro in a noisy atmosphere. Putting it to the test, I was able to hear the sounds up to 60dB below full scale, showing that these earphones offer quite a bit of cancellation in loud environments.
The bass shaker test will ensure low quality earphones will perform terribly, aiming to vibrate poor headphone drivers and make them rattle through the use of rumbling bass. The Pitch Pro performed perfectly, managing to make my eyes water as the bass resonated perfectly through my head.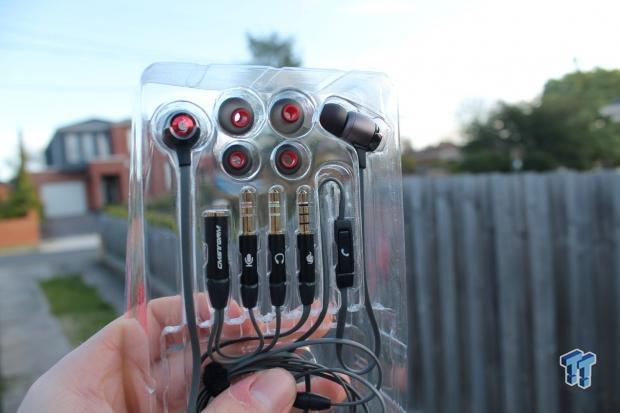 Further testing brings me to driver matching check which tests if both drivers are matched together perfectly in audio output. Putting this part to the test, I was able to determine that both earphones play audio at exactly the same levels.
The last two technical trials are fairly simple yet effective, being the wiring and Binaural tests. The wiring test came back at 100%, ensuring that each wire is soldered correctly and tests if sounds will play in the correct sphere - testing left, right, centre and also 'twisted', which is somewhere in the middle of the lot. The binaural test involves a completely immersive audio recording of someone knocking on wood. It will play in your left and right ear and if the headphones are working properly, it will sound 100% realistic, and it did! Creepy for sure. Last up is a generic music test, covering the full sound spectrum in a short period of time. Once again, this reported back as seen above, the mids were washy and the bass was a little overpowering.
What's Hot
Comfort factor: Hours of constant use create no issues.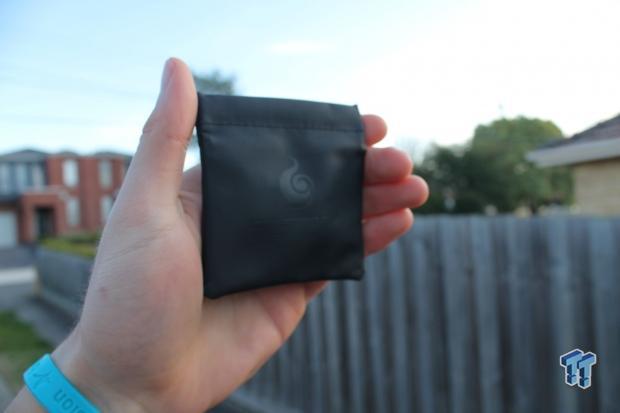 For all sizes: The three different rubber ear grommets ensure everyone can have a go.
Bass quality: All bass tests reported back stellar results - if only the clarity would match.
Accessories: The Pitch Pro comes with everything you will ever need.
What's Not
Muffled and washy mid-range: This is the major downfall of this product, the mid-range isn't up to par with competing products.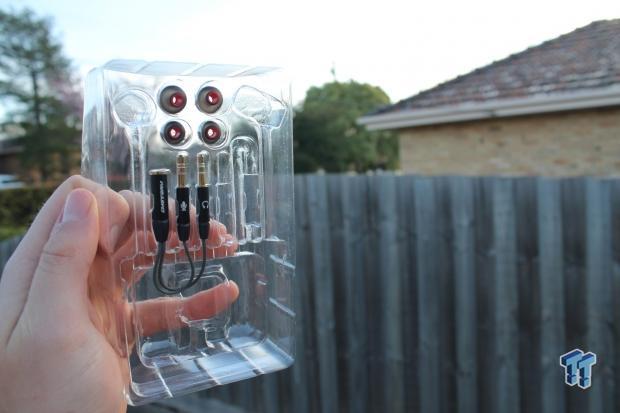 Final Thoughts
The CM Storm Pitch Pro should be priced well when it comes out soon, it performs well in most tests, the sound is reliable, the bass resonates well, and the design provides great passive noise cancellation. However, the downfall comes with the washy mid-range and muffled sound.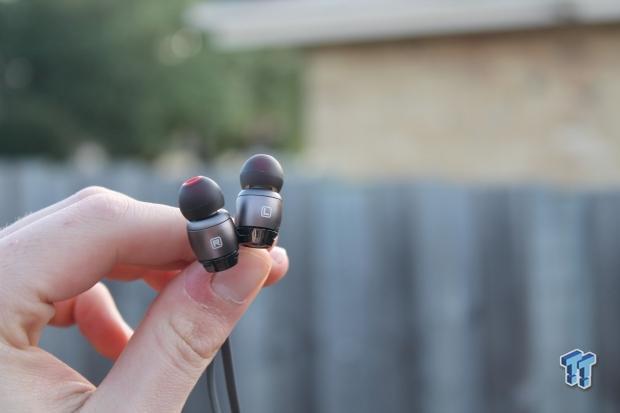 It is surprising to me that the bass works so well, but everything else sounds washed out. Here's hoping that CM Storm perfects this in its next release. If so, I would have no issues in giving this product TweakTown's Editor's Choice award even if the price was raised a little. In its current state, that type of award is impossible to give, and that's a bit of a shame as it hits the mark in most other areas.
| | |
| --- | --- |
| Performance | 58% |
| Quality including Design and Build | 80% |
| General Features | 80% |
| Bundle and Packaging | 90% |
| Value for Money | 80% |
The Bottom Line: CM Storm's Pitch Pro is extremely comfortable with powerful bass, however, the washy and muffled overall sound ultimately lets it down.
PRICING: You can find products similar to this one for sale below.

United States: Find other tech and computer products like this over at Amazon.com

United Kingdom: Find other tech and computer products like this over at Amazon.co.uk

Australia: Find other tech and computer products like this over at Amazon.com.au

Canada: Find other tech and computer products like this over at Amazon.ca

Deutschland: Finde andere Technik- und Computerprodukte wie dieses auf Amazon.de
We openly invite the companies who provide us with review samples / who are mentioned or discussed to express their opinion. If any company representative wishes to respond, we will publish the response here. Please contact us if you wish to respond.