GAMDIAS HEPHAESTUS Almighty 7.1-channel Gaming Headset Review
GAMDIAS has a great headset in the HEPHAESTUS. While the name might have you running to your doctor, the headset will have you running to a retailer.

Published Mar 5, 2014 5:07 PM CST
|
Updated Tue, Nov 3 2020 7:00 PM CST
5 minute read time
Introduction
Until my e-mail from GAMDIAS, I was not familiar with its line of PC gaming headsets or the company itself. I think I remember spotting them at Computex last year in Taiwan, but I cannot be sure. The amount of companies I report on, talk to, research about, and more is insane, so there are some that fall through the cracks.
GAMDIAS makes many PC products, including mice, keyboards, headsets, and gaming accessories. Within the GAMDIAS' headset family, there are five products. The HEPHAESTUS is the top-of-the-line gaming headset, which has me excited to begin testing it.
The HEPHAESTUS headset, while it has a strange and unappealing name, is a well built, great sounding PC gaming headset.
HEPHAESTUS, a name that comes from Greek mythology, is the "lame god of fire and metalworking in ancient mythology; identified with Roman Vulcan." An interesting little piece of history there, something I didn't know until I Googled it.
What's In The Box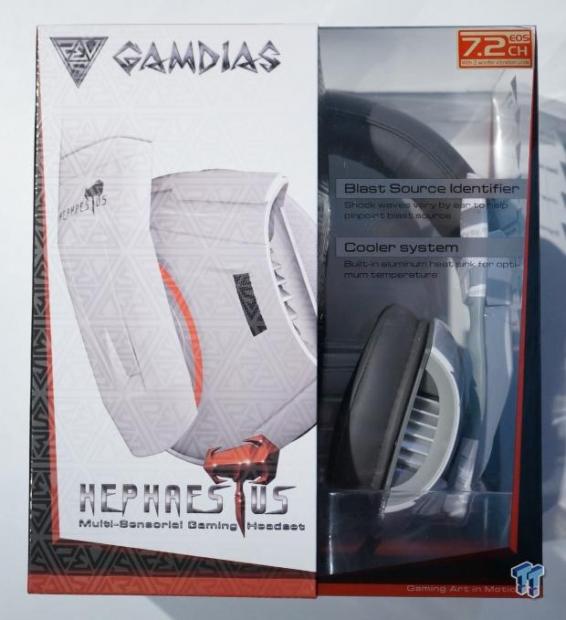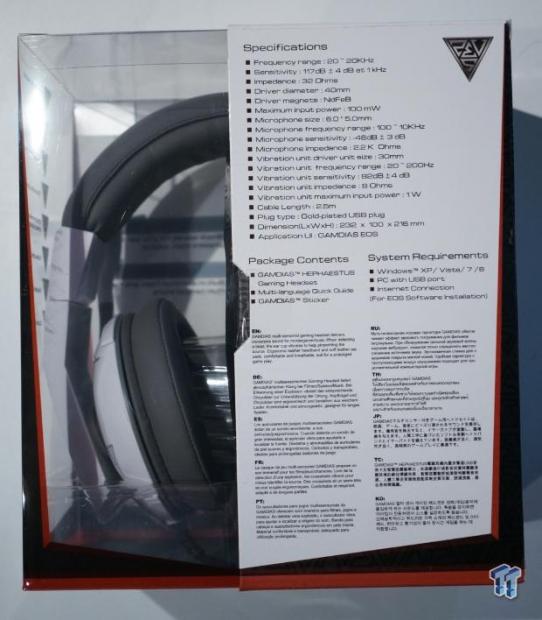 The box itself is very detailed, something you can see when you have it in the right light. We'll start off with the front and back of the HEPHAESTUS box.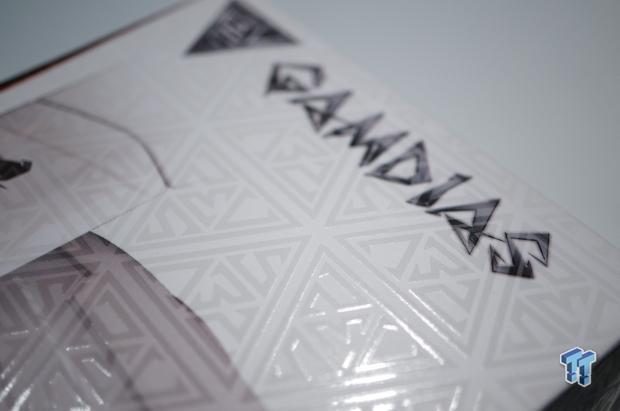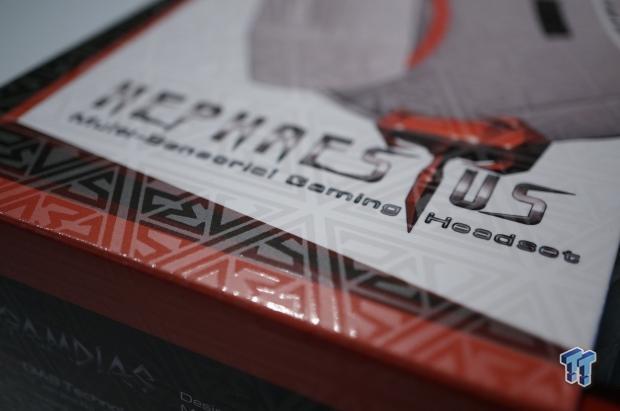 The detailed bit we were talking about? You can see that above.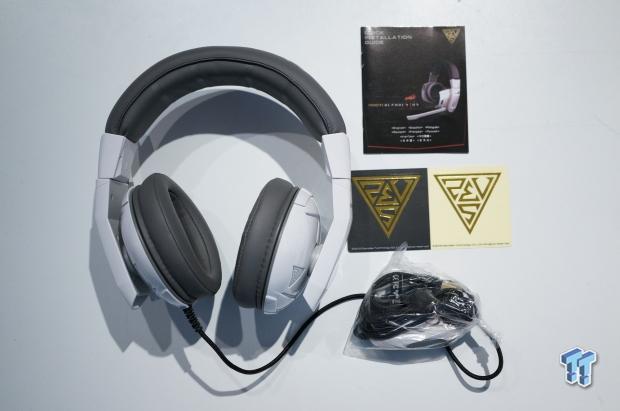 As for the actual box contents, the GAMDIAS HEPHAESTUS comes with the headset itself, a quick installation guide, and some stickers.
Let's get into the specifications.
Specifications, Pricing and Availability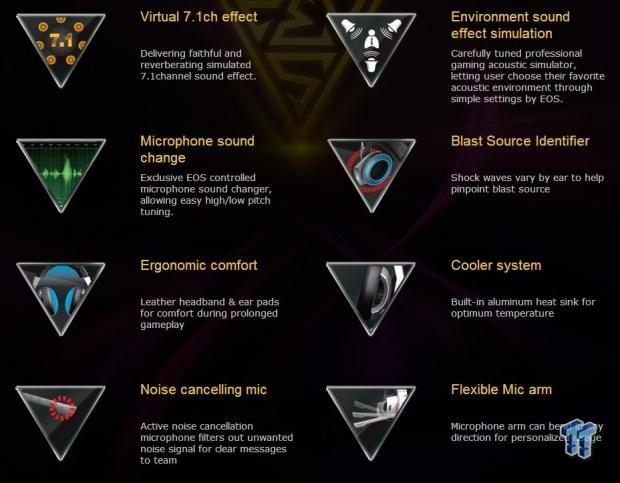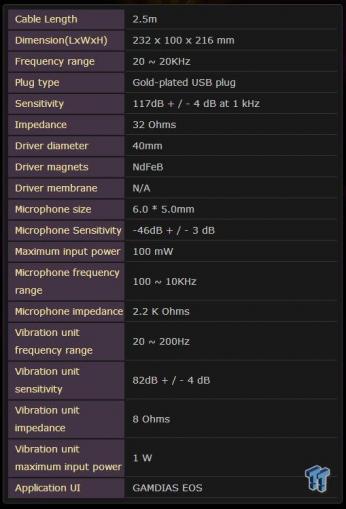 As you can see from the specifications, GAMDIAS has quite the headset here.
When will you be able to buy the HEPHAESTUS? It should be available in mid-March from a number of big retailers in the US, such as TigerDirect, Newegg, NCIX, and Amazon, for an MSRP of $99.99, making it quite the bargain gaming headset.
A Closer Look
GAMDIAS has some wicked styling on the HEPHAESTUS headset--something that will appeal to gamers, that's for sure. It's white and grey, an interesting choice, but there are a bunch of LEDs on the headset, too.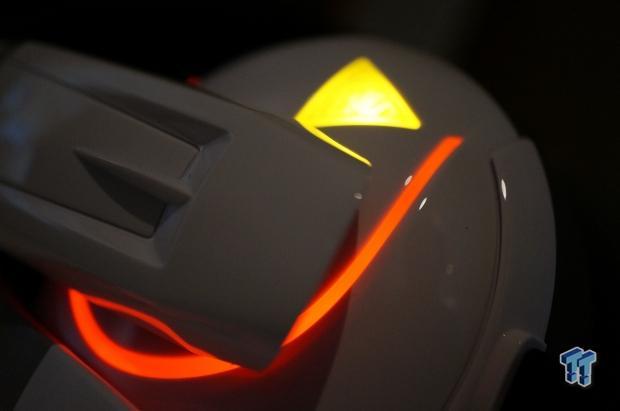 We have a red "U" LED that lights up each earphone, while a yellow triangle is lit up thanks to LEDs, too. The earphones themselves can be extended down in case you have a bigger head like me, which is another nice touch. It's not just a one-size-fits-all headset, which is great.
There's a microphone that can be extended down next to your jaw line and back up again when you're not using it. Detachable microphones can be great, but I'm glad GAMDIAS chose an always-attached microphone for the HEPHAESTUS headset.
How Do They Feel on my Head?
The HEPHAESTUS feels great on my head; I used them for around two weeks for a few hours per day. The soft leather ear cups feel great on my ears and head without annoying me too much for long gaming or music sessions.
The vibration is another part of this "how do they feel on my head" and is something that I came to really love.
Standout Features
Rumble Effect: This was something quite unexpected, but very welcomed. GAMDIAS chose to install an exclusive vibration feature into the ear cups of the HEPHAESTUS headphones, something that even reacts to the exact point of sound. If a blast or explosion comes from the left side of your field of view, then the left ear cup will vibrate.
I thought this would be quite annoying, but I welcomed the vibration coming from my headset. From music and drums thumping away on my ears, to explosions and gunfire in games, it's a nice touch.
First Impressions
I opened up Spotify as soon as I had the HEPHAESTUS drivers installed and set up, and away I went. They felt great on my head; it was quality through and through on the HEPHAESTUS.
Music sounded great without any adjustments made to my EQ, something I was surprised to hear from the headset. Nice and clear, heavy but not overly saturated bass, and a clear, crisp sound floating into your eardrums.
They don't feel too heavy on my head after the first hour or so, and being able to plug them in through a USB port wins some points, too.
Music Impressions
GAMDIAS has done quite the job on the HEPHAESTUS headset in terms of music playback, something I found quite enjoyable indeed. From the bashing drums of Hans Zimmer's work on Man of Steel, right down to something like Metallica, GAMDIAS will have you smiling from ear to ear.
It isn't quite as clear as you want it to be, but we are talking about a gaming headset here and not a pure audiophile headset. You won't, however, be disappointed with the HEPHAESTUS headset in the music department.
Gaming Impressions
This is what GAMDIAS came to the table with on the HEPHAESTUS: gaming. Glorious. Thumping. Loud. Exquisite. It's an amazing experience to hear things in surround sound, but to experience them and, better yet, feel them? Yes, please!
You can hear bullets perfectly; explosions feel like they're happening just a couple of feet away from you. It really is a redefining experience to have a headset rumble on your head when a tank explodes next to you in Battlefield 4.
This is something that really needs to be heard and felt in order to be believed, and it's something I'm having a hard time expressing in words on my computer screen.
What's Hot
They Feel Great On My Head: Coming from the BitFenix Flo headset, the GAMDIAS HEPHAESTUS feels great. It's uber comfy and very spacious around my ears.
Headphones stay on my head for hours at a time, so I want them to feel comfortable for those long music or gaming sessions. The HEPHAESTUS headset feels great: the soft ear cups gently placed over your ears can sit there for hours without hurting you.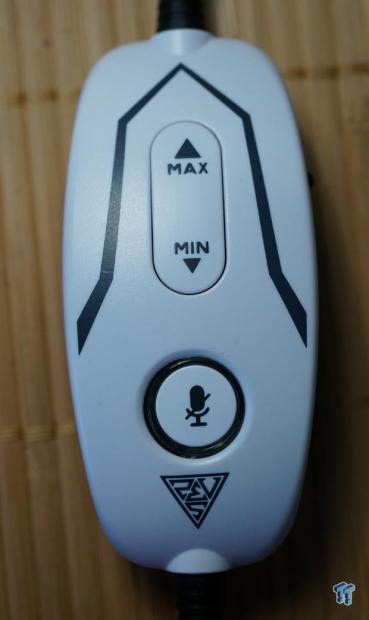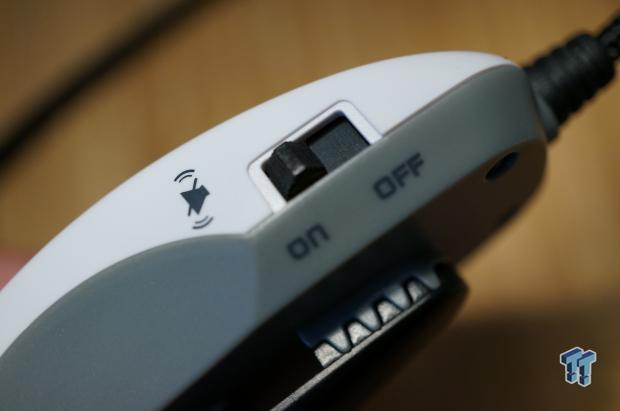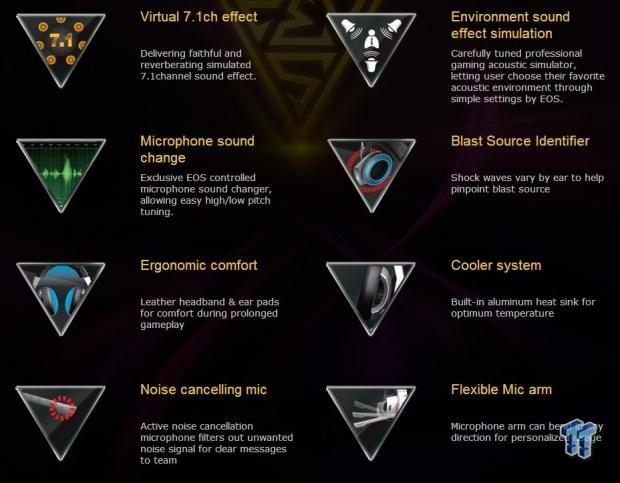 The Volume Control: This is another great point of the HEPHAESTUS headset. It includes the vibration on/off function, volume up/down, and microphone on/off.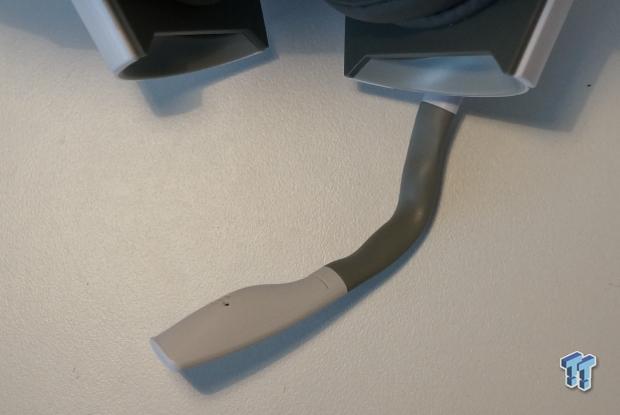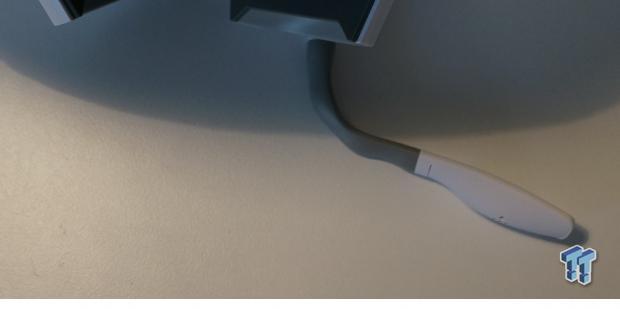 The Microphone is Super Flexible!: Not that this is a killer feature, but it's a nice touch to an already great headset. The HEPHAESTUS' microphone is really flexible, so you can have it curve along your jaw line or directly in front of your mouth.
Good Vibrations: The vibration in the HEPHAESTUS headset may be a gimmick to some, but it really does add to the experience... with the right content. Explosions in a game? You'll feel them. Heavy bass in your favorite track? You'll feel it.
I went into the review thinking the vibration would annoy me, but it really didn't. You can turn it on and off with the included remote, which is another reason why GAMDIAS walks away with an award today.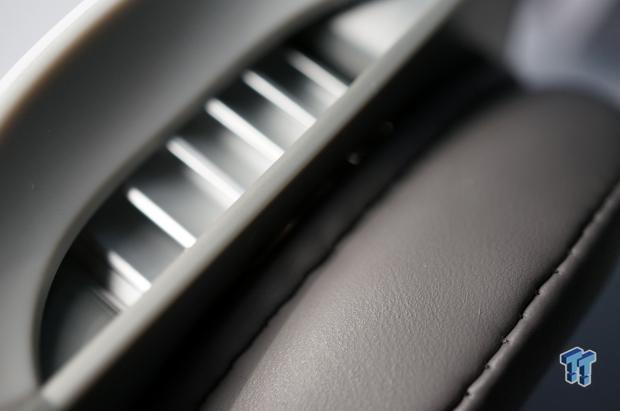 Great Build Quality: GAMDIAS pulled out all the stops with its HEPHAESTUS headset, from the braided USB cable to the headset itself, it's all quality here, folks.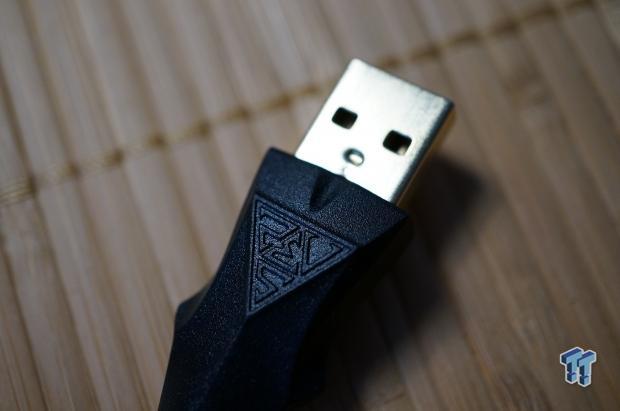 USB Connectivity: Being able to plug it into any of my numerous free USB ports is a winner for me. The ease of use of USB is great and something that benefits gamers on the go.
What's Not
USB Connectivity: You might have thought there was a mistake here when I have USB Connectivity listed twice, once in 'What's Hot' and again in 'What's Not', but it's no mistake. USB connectivity is both a positive and negative for gaming headsets.
USB connectivity has its place in the gaming audio headset market, but I would've liked an option to use a 3.5mm jack. This way I could've used the GAMDIAS HEPHAESTUS headset on my smartphone or tablet.
HEPHAESTUS, Why? The name sounds like a disease, and it's hard to spell. If someone were to ask me 'what headset are you using right now?', I would find it hard to not only say the word but also to spell it. An easier name would've been nice.
Final Thoughts
GAMDIAS has crafted an amazing gaming headset with the HEPHAESTUS, and while the name might be hard to spit out, the quality of the headset overshadows the hard to pronounce name.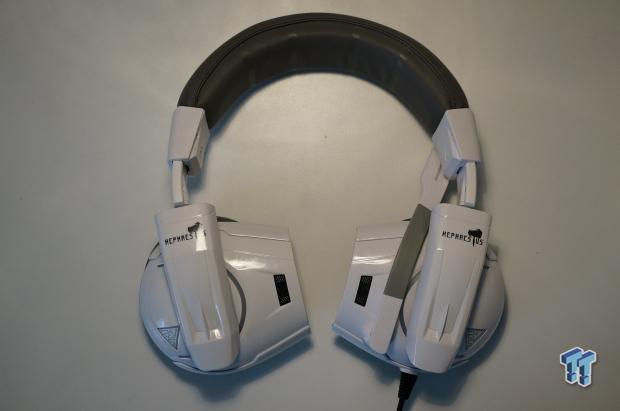 Better yet, GAMDIAS was able to deliver a well-performing, great-sounding headset for under $100. This is an amazing price point for gamers, as decent headsets usually exceed $100, floating closer to $200 or above in some cases.
If you're after a gaming headset that has the unique feature of rumbling or vibrating on your head during that heavy bass track or explosion in a movie or game, GAMDIAS has something special for you with its HEPHAESTUS headset.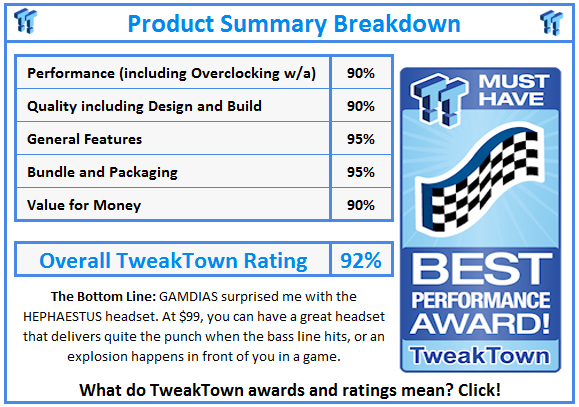 PRICING: You can find products similar to this one for sale below.

United States: Find other tech and computer products like this over at Amazon.com

United Kingdom: Find other tech and computer products like this over at Amazon.co.uk

Australia: Find other tech and computer products like this over at Amazon.com.au

Canada: Find other tech and computer products like this over at Amazon.ca

Deutschland: Finde andere Technik- und Computerprodukte wie dieses auf Amazon.de
We openly invite the companies who provide us with review samples / who are mentioned or discussed to express their opinion. If any company representative wishes to respond, we will publish the response here. Please contact us if you wish to respond.