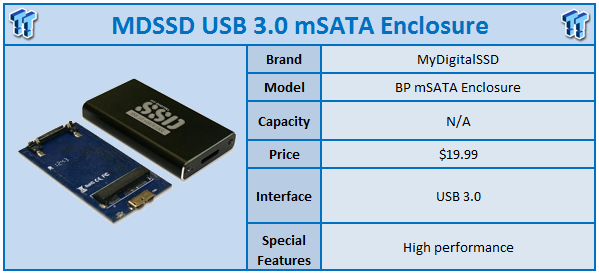 The folks over at MyDigitalSSD specialize in creating unique products, without the cost of a badge. I say this because with most vendors you pay a certain amount just for that sticker with branding.
One of the most recent designs from MDSSD comes in the form of an external enclosure fit for mSATA SSDs measuring just 74mm x 42mm x 13mm. With this new model, the folks over at MDSSD upgraded the PCB to include the latest ASM1053E controller from ASMedia - it should allow increased performance within the very compact controller. Compatibility extends as far as Mac OS X and modern Windows operating systems. The MDSSD mSATA enclosure is warranties for a period of one year.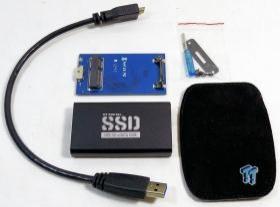 Within the packaging, you will find the blue PCB that houses the mSATA and USB 3.0 connections, along with the single piece aluminium enclosure for protecting your drive, USB 3.0 cable and a nice carrying bag.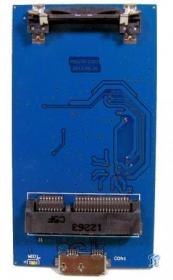 Here we have the mSATA slot for your SSD. Looking closer the USB 3.0 port is placed at the bottom, along with a white LED to the left.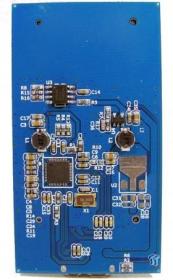 The backside houses the ASM1053E controller.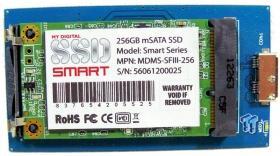 To test the capabilities of the enclosure, we placed our MDSSD Smart Series mSATA SSD in the PCB.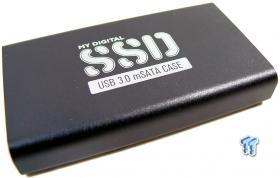 Here we have the enclosure itself, the front houses the MDSSD logo.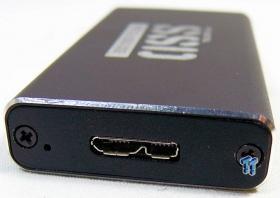 After putting our mSATA PCB in the enclosure, we placed the end cap in position. Here we have the USB 3.0 port readily available.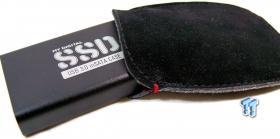 Here we have placed our mSATA case inside the included soft carry case.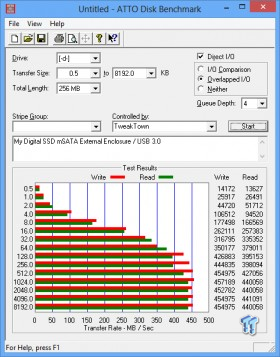 Here we have our first glimpse of performance from the MDSSD enclosure. Notice how it exhausts all available USB 3.0 bandwidth in both read and write.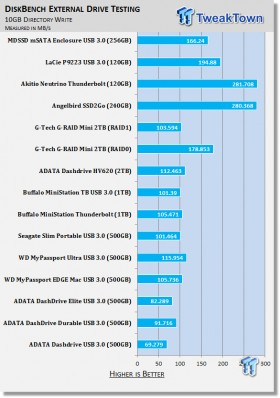 In our Disk Bench testing, the MDSSD enclosure coupled with the extremely fast smart series mSATA SSD did quite well. Here we have 166 MB/s for our 10GB directory testing.
The build quality of the MDSSD external mSATA enclosure is rather good, and I say that because it's a rather simple one-piece design that offers excellent protection and ease of use. Setting up the device includes installing the mSATA SSD of choice into the PCB, then sliding that PCB into the enclosure and attaching the end plate.
After that you have yourself a very quick performing oriented enclosure to take with on the go. The performance as we saw in testing was exceptional, where we touched and maxed out our available USB 3.0 bandwidth with 450 MB/s reads and writes.
Pricing for the mSATA external enclosure is listed at $24.99 and available at many online retailers. If you purchase from MyDigitalDiscount, you get instant savings where the price is listed at $19.99. To add the Smart Series mSATA SSD to your order, the drive we tested with today it will set you back another $219.99 for the 256GB model and $134.99 for the 128GB model.