Reginald Kenneth Dwight, commonly referred to as Elton John (now Sir), is one of the finest recording artists and song writers alive today - and watching
Elton 60: Live at Madison Square Garden
it's not hard to see why. Classic after classic is belted out, accompanied by concurrent piano playing, ranging from fan favourites such as 'Tiny Dancer', 'Rocket Man' and 'I'm Still Standing', to lesser known titles such as 'The Bridge' and an additional 29 songs. With only short breaks between sets, it's a miracle that John continues with such poise and grace, with only very minor strain evident in his voice.
To mark the man's 60th birthday, he provided his own entertainment, performing to a packed out crowd in New York's Madison Square Garden. Thankfully, there were multiple high definition cameras set up to capture the event, along with enough recording equipment to render a truly wonderful audio experience. Simply put,
Elton 60
is the finest live recording I've yet seen committed to disc, with truly superlative audio and visual quality. How good? Read on.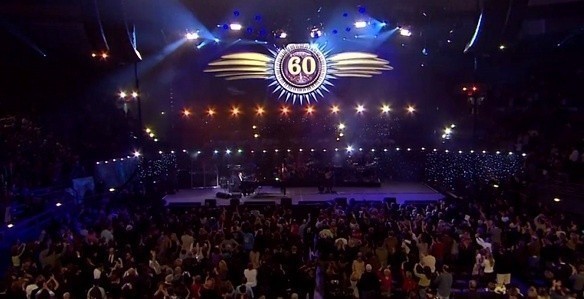 VideoElton 60
is presented in a widescreen aspect ratio of 1.78:1, its original aspect ratio, encoded with the AVC MPEG-4 codec.
I'm not sure what make of cameras were used to record the event, but they've done a wonderful job. Of note is the event seems to be purposefully lit and setup so as to look good on video, as opposed to other concert videos where it's clear that little thought has gone into how it will look. The image is very sharp and detailed; so much so that you can see the beads of sweat on his brow. The colour balance is very good, and definitely helped by the fantastic lighting. I saw little evidence of macroblocking, only evident on some of the flowing streamers and confetti released at the conclusion.
Overall, a very pleasing video transfer from a live event.
[img]2[/img]
Audio
The main audio track is encoded in uncompressed PCM 5.1, at 24 bits.
I've had the opportunity to catch a few live performances on Blu-ray and generally I've been happy with the quality on offer (except for Pink's funhouse concert. I dislike her intensely), but all of these are blown out of the water by the quality on offer here.
This is an extremely aggressive mix, with tight control of the audio parameters. The vocals in particular come across in the mix very well, always cutting above the rest of the mix even in loud sequences. The tonal quality of the vocals is truly spectacular and I dare say better than what the actual audience heard.
The surrounds are always active creating an extremely impressive, enveloping sound. They close in on the viewer in a way that only the best surround mixing can provide. Additionally, if your amplifier is 7.1 enhanced, the mix becomes even more involved.
Bass usage is quite high, but not overly so as to drown out the rest of the mix.
Overall, it's a very pleasing effort. Elton John fans will be extremely pleased with the results and if you are lucky enough to be able to take advantage of lossless audio, then you are in for an amazing experience.
[img]3[/img]
Extras
There are no extra features. Unfortunately, the previously released DVD did have a few which are not carried over.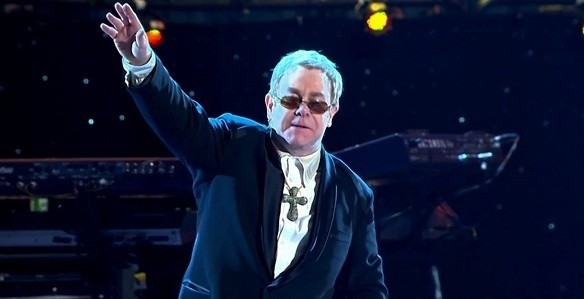 Overall