Blu-ray disc has propelled the popularity of home video documentaries and firmly established these as cherished demonstration discs the world over. The gorgeous cinematography of the BBC documentary series
Planet Earth
even set early Blu-ray sales records as one of the best selling, non-feature film Blu-ray discs on the market and led the way for other nature documentaries filmed in 1080p to the format. BBC's
Yellowstone
is the latest release to the local market.
I've always been intrigued by the Yellowstone National Park, located in Wyoming, U.S.A. Yellowstone was the first area to be granted National Park status at the turn of the 19th Century. An entire eco-system in itself, Yellowstone is home to hundreds of different species (many endangered), from all walks of life; land, sea and sky. However, below their feet the delicate balance of life above ground could be disrupted in seconds by one of the largest active volcanos in the world. Whilst this is only of peripheral concern in the program, the fact of the matter is that the beauty of Yellowstone would be forever changed, as well as causing major worldwide effects when it erupts again. The scary part is, it could happen at any time. But as proven time and time again, life finds a way through these calamities.
The
Yellowstone
Blu-ray includes all three 50 minute programs that make up the series; 'Summer', 'Winter' and 'Autumn'. In total, that's nearly 3 hours of amazing content on the one disc, which makes the price tag very competitive.
Yellowstone is a really spectacular documentary series and another winner from the BBC. If I was a British taxpayer, I'd be far less angry paying my dues when programs such as these are the outcome. Of note however, David Attenborough does not narrate the series, instead that is performed by a David Firth.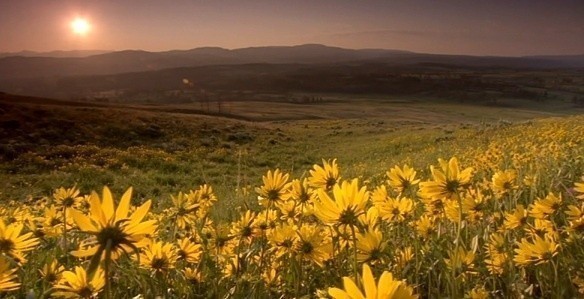 VideoYellowstone
is presented in a widescreen aspect ratio of 1.78:1.
The vast majority of the series was filmed with the spectacular RED ONE High Definition video cameras,
Yellowstone
is certainly up to the high standards set by its predecessors including
Planet Earth
. The series features a very sharp image, with very accurate colour. Occasionally, some scenes will feature noticeably degraded images, but this is more a reflection of tricky filming locations or bad lighting, and not a reflection of the quality of the transfer.
Some truly spectacular scenes were captured by the documentary crew and the quality on offer here is equally jaw dropping. It's hard to go back to standard definition documentaries after you've seen these.
[img]2[/img]
Audio
The main audio track is encoded in DTS HD Master Audio 5.1, at 24 bits.
To my knowledge
Yellowstone
is the first BBC Blu-ray documentary to offer a 5.1 audio mix. I can't say it offers a whole lot more to the experience than the standard stereo mixes, but the additional rear effects, including general ambience is welcomed. There's quite a bit of separation in the front channels and the centre channel mostly handles the narration. There are very little low end bass effects on offer, so the .1 is quite superfluous.
It would have been nice to have an alternate audio track without narration, but this is something that the BBC have thus far neglected to offer on any of their nature Blu-ray releases. Maybe in the future guys? Insert cheeky grin.
Overall, a good effort and more than I really expect from a documentary series.
[img]3[/img]
Extras
It's more an emphasis on quality rather than quantity here.
At the conclusion of each episode is a 10 minute featurette entitled
Yellowstone People
which takes a look at individuals, often locals, whom love the Yellowstone parks and who have in some way helped the documentary production. It's definitely an interesting series of featurettes and nice that their individual contributions could be acknowledged.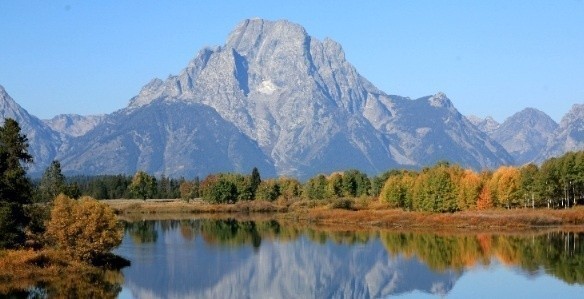 Overall
Review Equipment Used:
Display
: Sony KDL52X3100 LCD (1080p resolution/ 24p playback)
Player
: Sony BDP-S550 Blu-ray, PlayStation 3 (24p playback)
Sound
: Sony STR-DA5400ES Receiver (7.1 configuration), Sony SSX70ED front speakers (x2), Sony SSCNX70ED center speaker, Sony SSFCR7000 surround speakers (x4), Sony SAW3800 Subwoofer (Front), Sony SAWM500 Subwoofer (Rear)