On the eve of the 1st anniversary of the death of legendary king of pop, Michael Jackson, Warner Brothers have pulled the obscure 1988 feature film
Moonwalker
out of the vaults, shined it up and presented to a new generation of fans.
Moonwalker
is a hodge podge of a film; an incredibly loosely connected set of vignettes glued together to approximate a feature length film, with nary a narrative thread to tie it all together. However, even with its failure as a cohesive film,
Moonwalker
deserves to be in Michael Jackson fans Blu-ray collection for a few reasons.
The first is that it remains one of, if not the highest quality archive of a Michael Jackson concert performance that we are likely to see. The opening of the film starts with a fantastic performance of 'Man in the Mirror', one of my personal favourite Jackson songs, performed to a countlessly large audience. The closing of the film features a rare Jackson cover song, performing 'Come Together' originally by The Beatles. Unlike the only other Jackson Blu-ray
This Is It
, these truly show Jackson in his prime, in beautiful quality.
The other highlight is the entire music video to another Jackson favourite, 'Smooth Criminal'. The nine minute version is one of the best music videos ever made and I'm very grateful this film exists, if only to preserve it in such quality. In fact, it's so sharp that you can actually see the wires suspending dancers, a detail obscured in previous releases.
Honestly, it's not a good film, in fact it's awful and not even really a film at all, but this disc comes very highly recommended to Jackson fans everywhere, especially at the bargain basement price that Warner Home Video have set it at.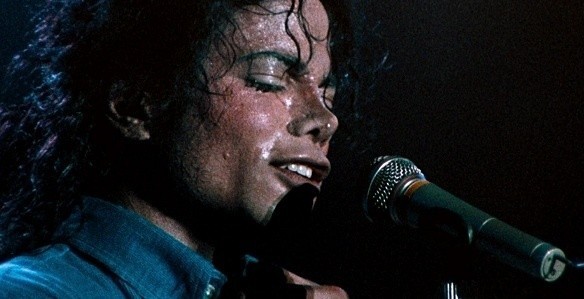 VideoMoonwalker
is presented in a widescreen aspect ratio of 1.78:1.
The vignettes that make up the film come from a variety of sources, from concert footage recorded on 35mm film, to stop motion animation, to footage with hand drawn animations on the film. As such, each piece is only as good as the technical limitations of these at the time. At its best, it looks incredibly detailed. At worst, it looks like a bad DVD. Overall, the pieces that really matter (concert footage and music video) look pretty crisp and clear.
It's obvious that a bit of restoration work has been completed. Smooth Criminal looks a little bit hazy, but that's the way it's always really looked, so I won't fault the transfer for that. There's a fair amount of grain at times, due to low light levels, but it certainly doesn't interfere.
Overall, a pretty good effort, and likely the best quality we will ever see any Michael Jackson concert footage.
[img]2[/img]
Audio
The main audio track is encoded in DTS HD Master Audio 5.1, at 24 bits.
This Blu-ray release has seen the creation of a new 5.1 mix; the previous DVD release only featured a Dolby stereo mix. It's a pretty wide mix, with a lot of stereo separation in the main soundstage and a fair amount of bleed in the rear channels. Sometimes the stereo source of the master track is obvious, but when necessary the surrounds spring to life. While the mix is nowhere near as aggressive as the one afforded to
This Is It
, it's an entirely appropriate mix and light years ahead of the DVD. Bass is supportive when necessary to underscore the music and a few explosions.
[img]3[/img]
Extras
The only video extra is the
Original Theatrical Trailer
in scratchy, standard definition pan and scan.
Warner has also included a 16 page booklet of photos, which look to come straight off the video transfer and are fairly low in quality. Still, a nice touch.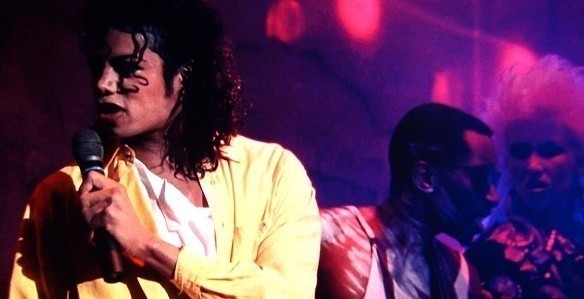 Overall
Review Equipment Used:
Display
: Sony KDL52X3100 LCD (1080p resolution/ 24p playback)
Player
: Sony BDP-S550 Blu-ray, PlayStation 3 (24p playback)
Sound
: Sony STR-DA5400ES Receiver (7.1 configuration), Sony SSX70ED front speakers (x2), Sony SSCNX70ED center speaker, Sony SSFCR7000 surround speakers (x4), Sony SAW3800 Subwoofer (Front), Sony SAWM500 Subwoofer (Rear)