TweakTown's Rating: 93%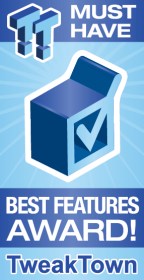 The Bottom Line
Corsair's RM850x Shift takes a new direction on the PSU front, shifting the cabling to the side, allowing for easier and more beautiful cable management.
Pros
+

105c Japanese-made Nippon Chemi-Con capacitors

+

Innovative side cable output/input

+

80 PLUS Gold and A Cybentics certified

+

10-year warranty
Cons
-

12VHPWR connector limited to only deliver 300 watts

-

Minimal inputs for side connections

-

Won't work in some cases
Should you buy it?
Avoid
Consider
Shortlist
Buy
Introduction, Specifications, and Pricing
Corsair is a company that has been around for a long while. I remember when they first and only did memory. Yes, I realize I am dating myself here, but to be honest, Corsair has come a long way from where they have been. Now Corsair has its hands in everything from memory to keyboards, mice, headsets, monitors, etc. One such product line is PSUs, and now Corsair is shifting things up with the RM850x Shift ATX 3.0 PSU, so many thanks to them for providing the review sample.
What makes an ATX 3.0 PSU is the connector, which is the 12VHPWR connector. Typically this connection provides up to 600 watts of power to a GPU, specifically an NVIDIA GPU from the 30 or 40 RTX series. AMD GPUs have yet to use this connector, so we must be patient if we want that. This 12VHPWR connector on the RM850x Shift is underpowered at 300 watts, mainly because two of the four sense wires are missing.
Now, if one is going to run a GPU like the newly released RTX 4060 Ti, I would be okay with that much, as the GPU doesn't pull that much wattage to make it an issue. Heck, I even tested with an RTX 3090, which does not have the four sense wires to pull 600 watts from the PSU entirely, but it still mustered around 370 watts fully loaded. More on that later.
Packaging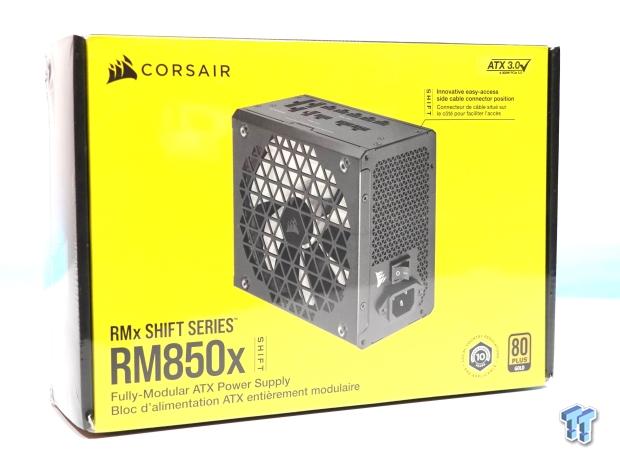 Corsair had packaged the RM850x Shift in a standard cardboard box with the company's yellow coloring. Details on the backside and the sides show lots of information about the RM850x Shift.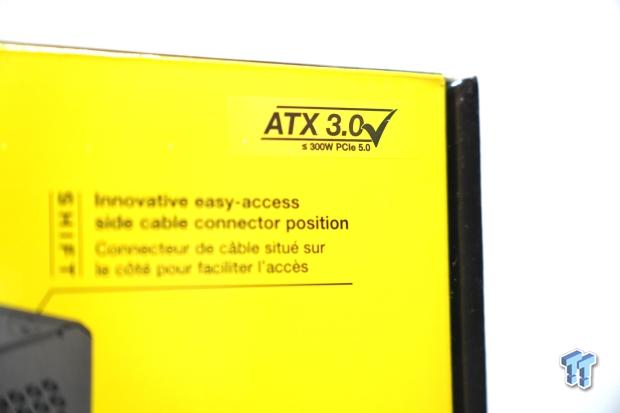 Corsair has chosen to use a 300w PCIe 5.0 12VHPWR connector, which could limit its ability to power some higher-powered GPUs, such as the RTX 4090.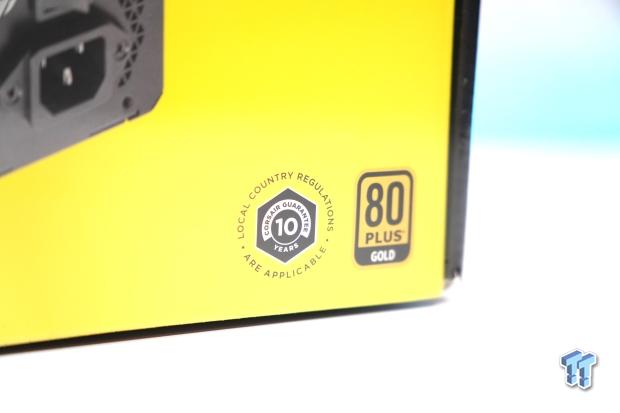 The RM850x Shift is an 80 Plus Gold-rated PSU with the Corsair 10-year warranty.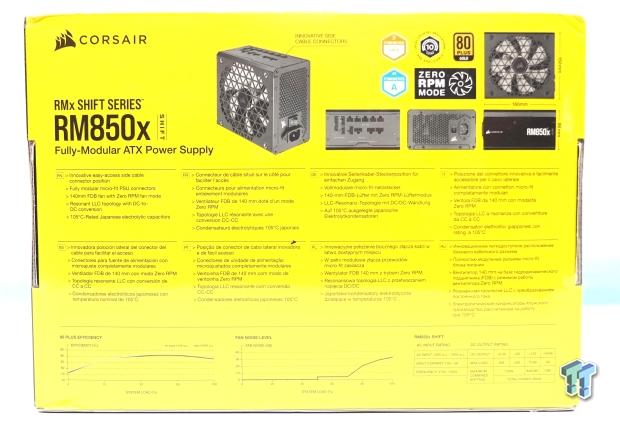 The backside of the box has a lot of information that informs the user of the specification and the certifications. Also, this particular PSU received both the Cybenetics Gold and A ratings.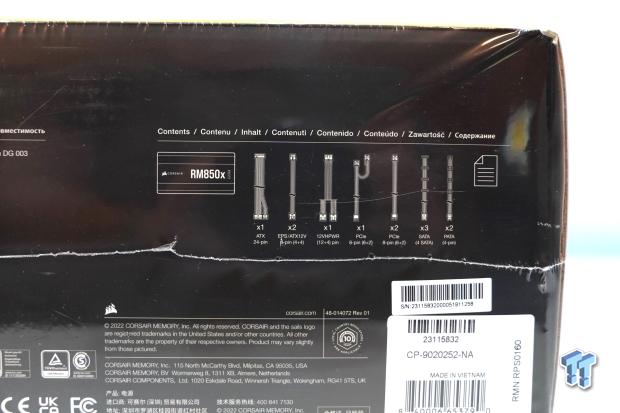 The bottom of the box shows the cables included. I just wish the lengths were present here.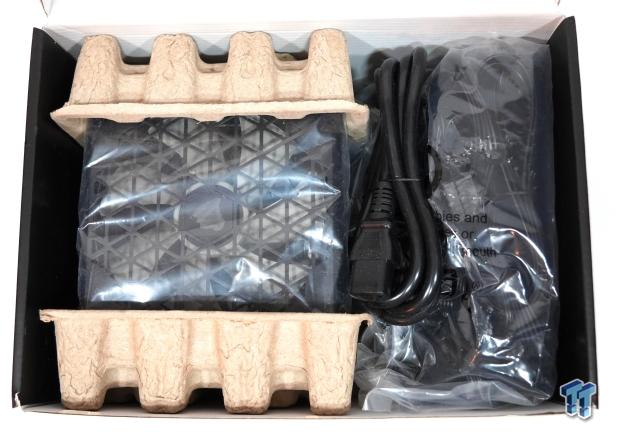 Once inside the cardboard coffin, we are presented with an exciting packing choice, corrugated cardboard instead of foam around the PSU itself. I suspect this will be how Corsair tries to go greener and reduce materials that don't break down, hench the corrugated cardboard. But then why put all those cables in a plastic bag? I will tell you why the plastic is recycled too. Corsair is going carbon neutral in every product they manufacture.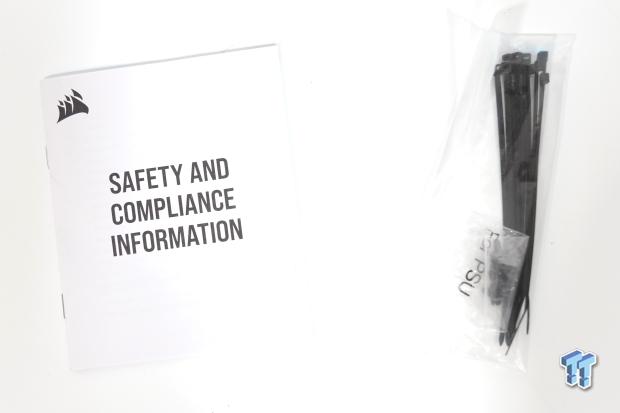 The RM850x Shift includes a few things for the average builder to install the PSU into a system. Cable ties, screws, and a safety and compliance guide are on top once the lid is opened.

Here are the cables once they are removed from the clear plastic bag. Flat back ribbon style, pretty standard stuff here.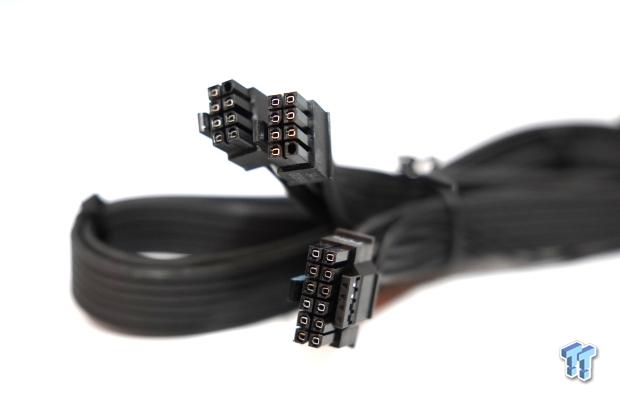 A close-up shot of the 300w PCIe 5.0 12VHPWR connector; notice the two eight-pin connections that terminate to the 12VHPWR connection. Each PCe eight pin can only supply 150w, thus making the 300w specification we saw earlier. Effectively, a 375w GPU can be powered using this solution with the PCIe slots power of 75w.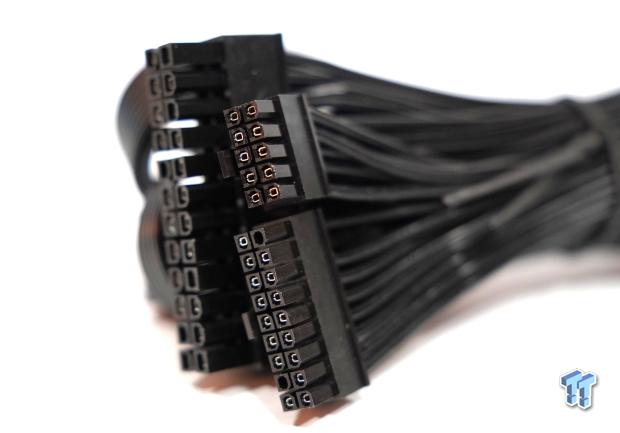 Outside the Corsair RM850x Shift 850w Gold ATX 3.0 PSU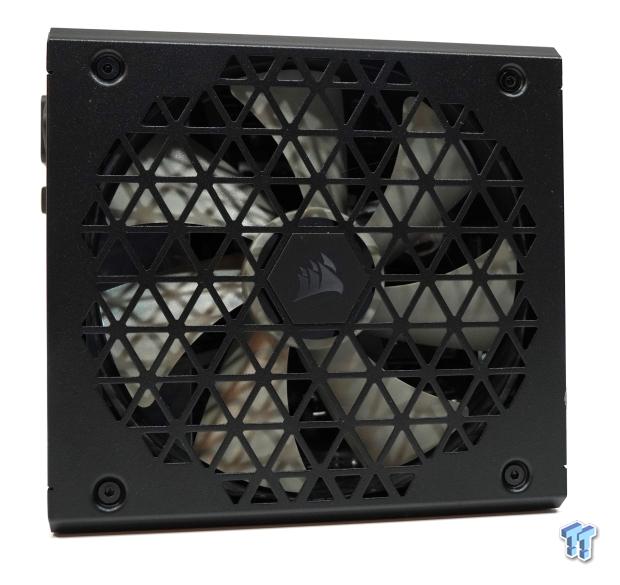 Now to the RM850x Shift PSU itself, which is the first thing I noticed, and believe it or not, only a few PSU manufacturers, or for that matter, ones that also produce case fans, actually use their fans. But guess what? Corsair did. Initially, I didn't care for the gray fan, but how much does one look at a fan in a PSU after you install it? Yep never. So why does it matter what color it is? It honestly doesn't.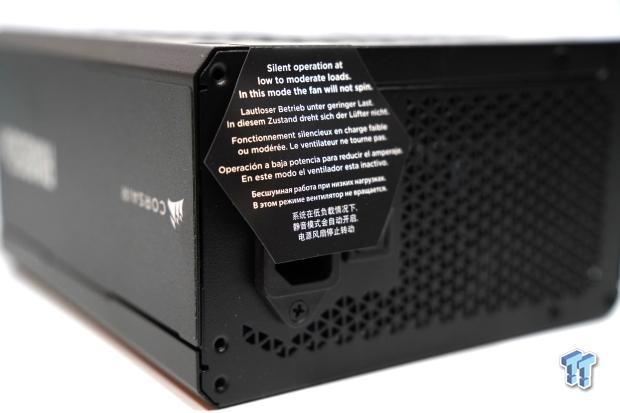 There is a zero RPM mode on the RM850x Shift, so don't be alarmed when the fan does not spin up immediately. You also get this nice little sticker informing you before installing this PSU in your system.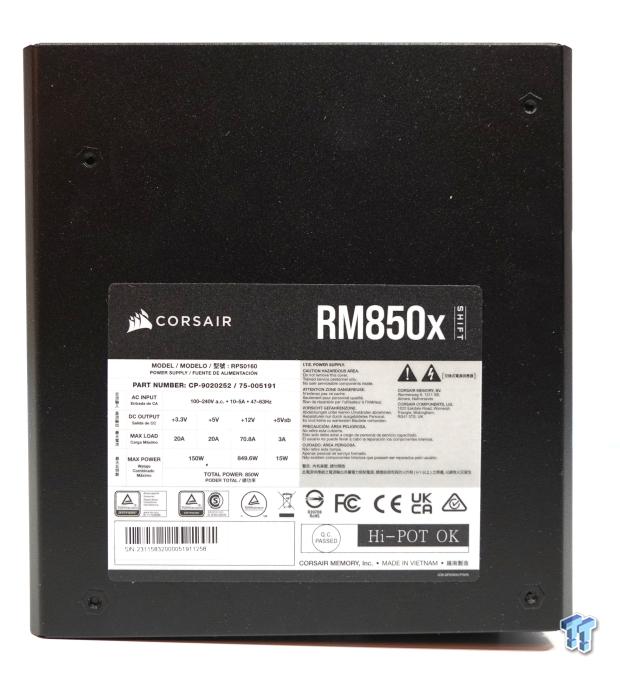 The bottom of the RM850x Shift, like many of Corsair's PSUs, has the nomenclature sticker present. The RM850x can draw almost 71 amps on the 12-volt rail, aligning with the 850w rating.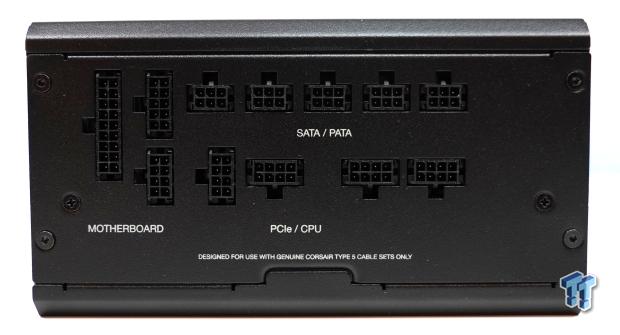 Now let's talk about the elephant in the room here, the side input ports. This choice is a bold move for Corsair that will pay off in leaps and bounds. It's got to be one of those things that PSUs have always done, and Corsair has felt out of the box.
My only complaint, because I am an American male with sausage fingers, is the small input plugs, which I am told are patented by Corsair, so get used to hitting; those input plugs are here to stay for a while.
Inside the Corsair RM850x Shift 850w Gold ATX 3.0 PSU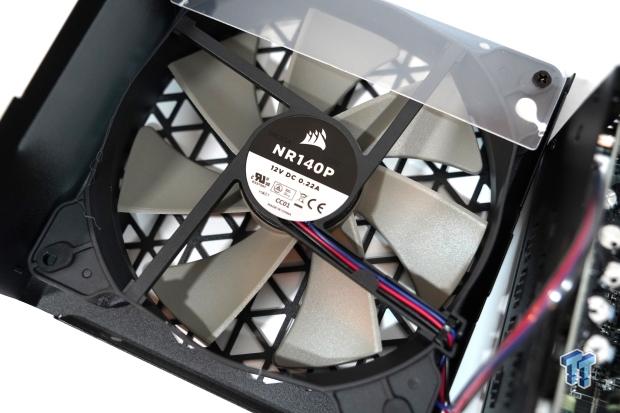 As stated, the Corsair RM850x Shift uses a genuine fan, the NR140P, rated at .22 amps. It is a fluid dynamic bearing fan, the same one found in the older HX1500i PSU.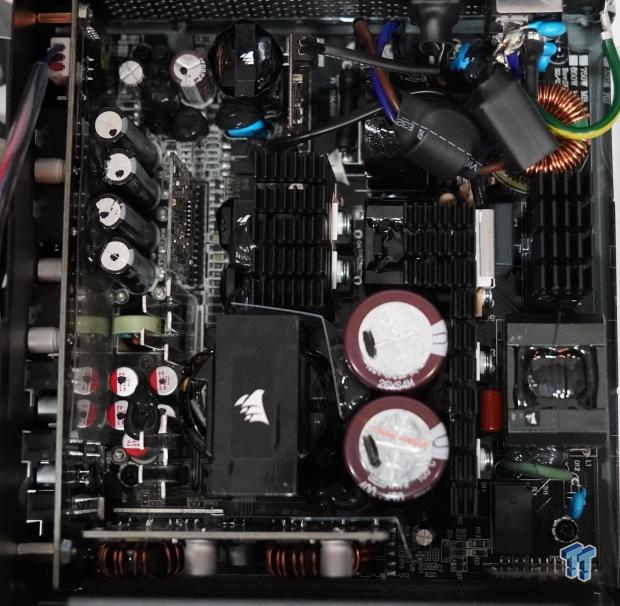 Traditionally, I always crack open PSUs to see what we are dealing with. I like to see the fan, high-quality capacitors, well-constructed transformers, and good clean solder jobs. No RBG also helps not to suck power from the platform.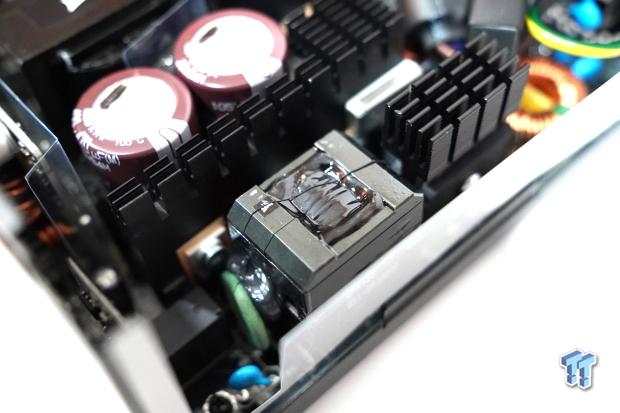 Once inside, two brown capacitors, black heatsinks, and a large transformer appear. Usually, the input board is on the back wall, but the RM850x Shift moves that to the left wall. Things look nice and clean here, and I can't wait to see what the SFX version of the Shift PSU looks like!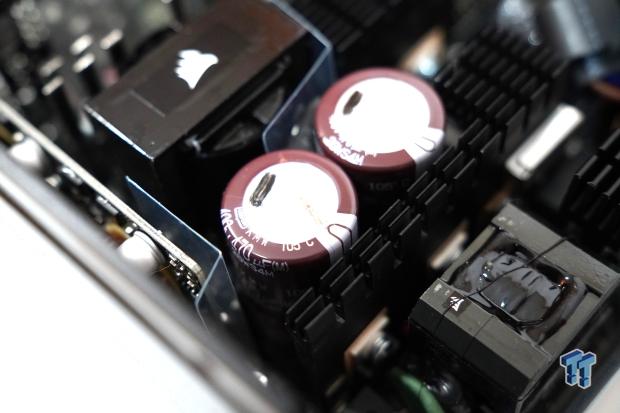 Here is the secondary transformer, which is neat and tidy like the rest of the PSU.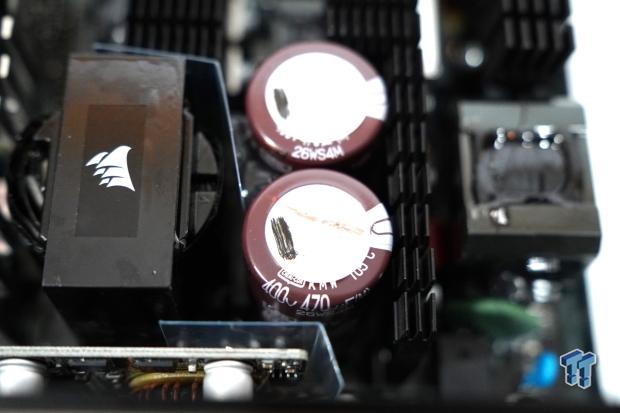 The Japanese capacitors, made by Nippon Chemi-Com, are 105c capacitors rated at 400v at 470 microfarads.
Ryan's Test System
Motherboard: ASUS Prime B760M-A D4 (INTEL B760) - Buy from Amazon
CPU: Intel Core i5 12600K - Buy from Amazon
Cooler: Cooler Master Hyper 212 Halo Black - Buy from Amazon
Memory: Team Group T-Force Vulcan Z DDR4-3200 16GB - Buy from Amazon
Graphics Card: NVIDIA RTX 3090 Founders Edition - Buy from Amazon
Storage: Corsair MP600 PRO XT Gen4 PCIe x4 NVMe M.2 SSD - Buy from Amazon
Case: SilverStone Fara 512Z
Software: AIDA64 Engineer 6.32.5600, and CPU-z 1.94.0 x64
Power Supply: Corsair RM850x Shift 850w ATX 3.0 PSU
OS: Microsoft Windows 11 Pro 64-bit Build 22621 - Buy from Amazon
Software: AIDA64 Engineer 6.8.6300, and CPU-z 2.03.0 x64
Testing & Final Thoughts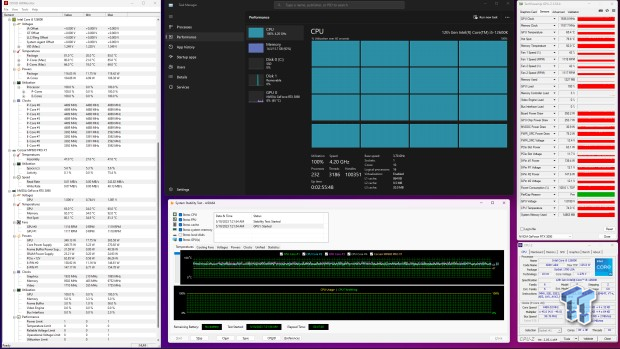 Running my load test of Corsair's RM850x Shift, I ran Aida64 Engineer's System Stability Test for almost three hours without any issues. Running an Intel Core i5 12600K and an NVIDIA RTX 3090 at full load increased the wattage to 486 watts.
The KillaWatt P3 reported 550 watts being drawn from the wall. Adding around 40 watts for the rest of the system makes the system-wide total about 516 watts. Simple math makes the Corsair RM850x Shift's efficiency just shy of 94% efficient at around a 50% load.
In closing, the RM850x Shift from Corsair breaks the mold from a traditional standpoint regarding wire input and location. Cable management-wise, I couldn't ask for much more, as this task was simplified. On the value aspect, the shifted side inputs haven't changed the pricing much from the original models - currently, the RM850x Shift is $159.99 at Newegg.
So if you are looking for an ATX 3.0 PSU and you need to make sure you have the best cable management on the block, Corsair's RM850x Shift might be the PSU you have been waiting for!