EK Water Blocks, Ljubljana based premium liquid cooling gear manufacturer, is proud to introduce company's first MSI motherboard monoblock - EK-FB Z170G Monoblock. With a long history of breaking world records inherited from MSI's legendary Overclocking motherboards, this motherboard has OC running through its veins and now MSI Z170A Gaming M7 motherboard owners get a superb liquid cooling solution.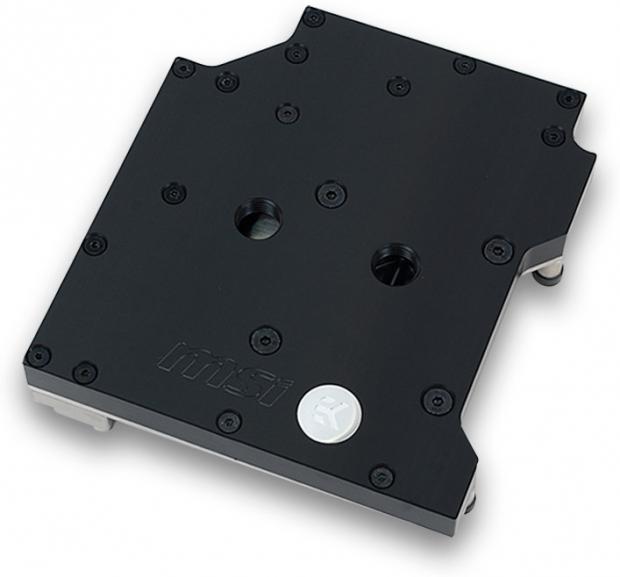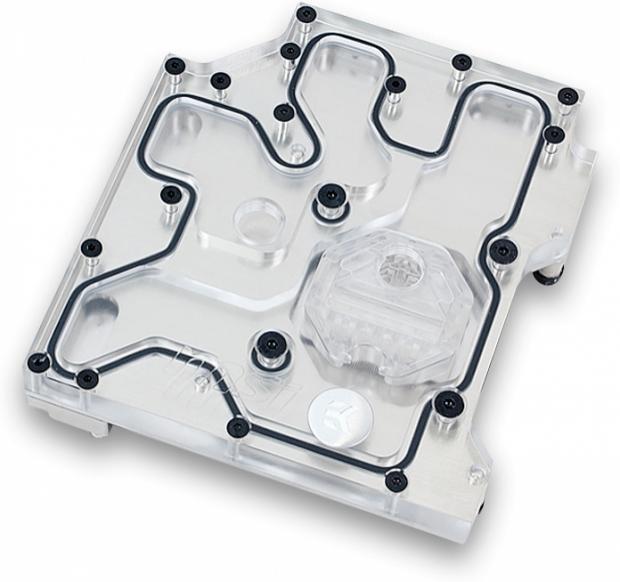 EK-FB Z170G Monoblock is a complete all-in-one (CPU and motherboard) liquid cooling solution for Intel LGA-1151 socket Skylake CPU and MSI Z170A Gaming M7 motherboard. Designed and engineered in co-operation with MSI, this monoblock uses award winning EK-Supremacy EVO cooling engine to ensure best possible CPU cooling. This water block directly cools Intel LGA-1151 socket type CPU and power regulation (MOSFET) module as water flows directly over all critical areas. It is a very high flow water block that can be easily used with the system using weaker water pumps.
Base of the monoblock is made of nickel-plated electrolytic copper while the top is made of quality POM Acetal or acrylic glass material, depending on the variant.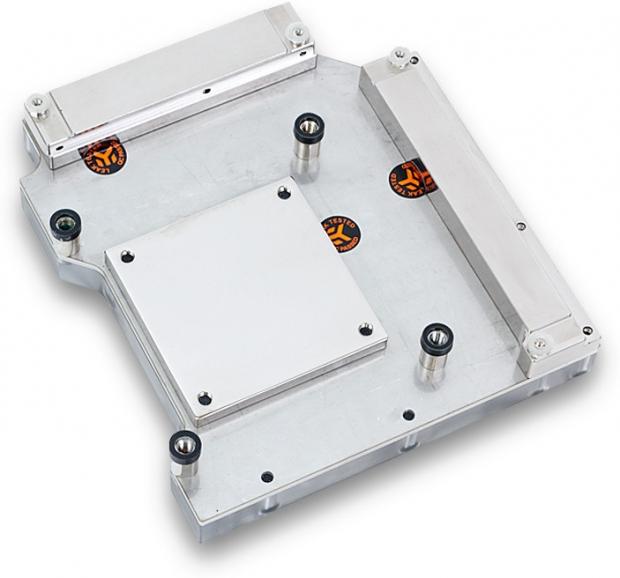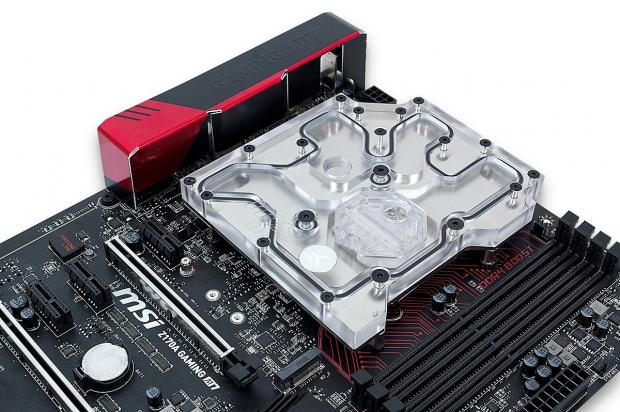 "MSI is again proving their motherboards are a great choice for gamers and overclockers. Availability of EK quality liquid cooling add-ons makes them even more appealing for modders alike" said Niko Tivadar, EK's Chief of R&D. "We have another MSI monoblock coming soon, next in line is Z170A XPOWER Gaming Titanium Edition."
Price: 119.95€ (including VAT).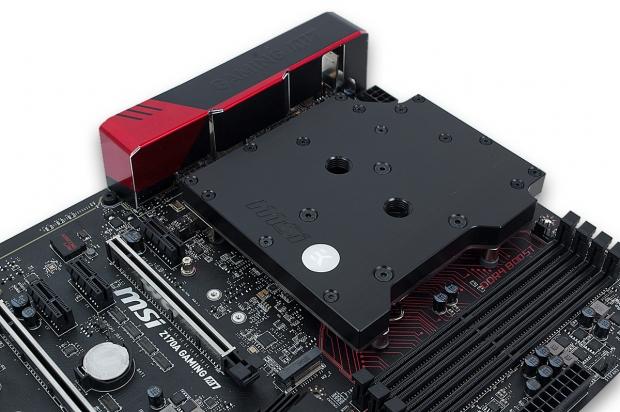 Last updated: Apr 7, 2020 at 12:10 pm CDT